BEST EARTH DAY BOOKS, ACTIVITIES, and FINGERPLAYS!
Earth day is just around the corner, and if you are looking for earth-friendly activities to do with your preschooler, we'd love to share some ideas with you! These activities are fun, and your kids will surely learn a lot from them too, especially about nature and saving our planet! Turn them into little earth-saving heroes as they enjoy learning here at My Pre-K Box!
My Pre-K Box: The best subscription box for kids ages 3 to 5!
My Pre-K Box takes all the searching, prepping, and stress out of planning preschool activities for your 3-5-year-olds. Each month, we focus on a different set of Kindergarten readiness skills and provide all the materials and instructions you need right in the box. You'll never have to worry about what activity to do next or spend hours looking for ideas online again.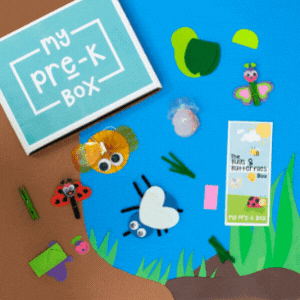 Here are some fun and educational activities that you and your preschoolers can do for a meaningful

Earth Day

celebration!
1

Plant a garden
Planting a garden is a great way to celebrate Earth Day and teach kids about the importance of caring for the environment. You can plant fruits, vegetables, or flowers and watch them grow over time!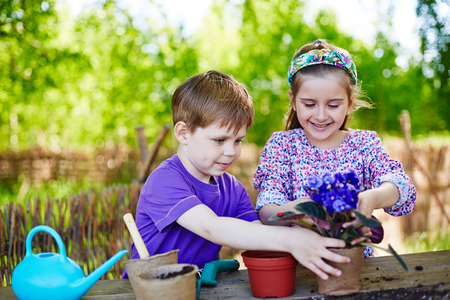 Oh, and you can also incorporate some fingerplays while watering the plants or while resting after gardening! Here are some really cute gardening-related fingerplays:
I'm a Little Seed

I'm a little seed, so small and round,

Planted in the soil, in the ground.

With sunshine, water, and love,

I'll grow into a plant, big and strong above.

The Garden Song

Plant, plant, plant your seeds,

In the garden, they will feed.

With sunshine, rain, and fertile soil,

The plants will grow, and our hard work will not spoil.
2

Nature scavenger hunt
If you live near a nature park, this outdoor activity is perfect! Take a nature walk with your preschooler and create a scavenger hunt of things to look for along the way, like different types of leaves, rocks, or insects. This will help them learn about different parts of nature and will also enhance their vocabulary. You can talk about plants and animals they see along the way to see what interests them the most, and to also develop their communication skills!
3

Upcycle and Recycle crafts
Collect recyclable materials such as cardboard boxes, toilet paper rolls, and plastic bottles, then let your preschooler use their imagination to turn them into DIY art projects! This will teach them about the importance of recycling and reducing waste.
And have I suggested fingerplays before? Here's one that's perfect for recycling activities!
The Recycling Song
Reduce, reuse, and recycle too,
Let's keep our planet clean, it's up to me and you.
We'll sort the cans, the glass, and the plastic too,
And make sure they're recycled, it's the right thing to do.
4

Sensory play with natural materials
Provide your preschooler with a bin or tray filled with natural materials like rocks, sand, or water to explore and play with. This will help them learn about the textures and properties of different materials in a fun and interactive way. Check out our blog post about the Camping Sensory Bin for fun sensory play with natural materials!
5

Earth-friendly crafts
You and your little one can create crafts that use eco-friendly materials like recycled paper, natural dyes, or biodegradable glitter. This will teach your preschooler about the importance of being mindful of the materials we use and their impact on the environment. We, at My Pre-K Box, are not only kid-friendly but also earth-friendly too! Here are some earth-friendly crafts from our previous blog posts that you may want to try with your kids!
6

Fingerplays
Fingerplay is a hand movement that is timed to a song, rhyme, or short story. It is beneficial to preschoolers because it improves their oral language skills, imagination, brain development, social skills, engagement, and understanding of new concepts (like Earth day!). Here are more earth day-themed fingerplays that you can try!
Five Little Trees

Five little trees standing tall and free,

Holding up their branches for all to see.

The wind blows strong and the leaves sway,

But the trees stand strong, day by day.

The Earth is Our Home

The Earth is our home, so let's take care

We'll recycle, reduce, and reuse, everywhere.

We'll plant some trees, and keep the air clean,

So the Earth will be healthy and green.
These finger plays are fun and can also help preschoolers learn about the importance of taking care of our planet!
7

Read preschool books related to earth day and nature
If your little ones love reading, you better try these great reads in honor of Earth Day!
The Lorax by Dr. Seuss
This classic tale tells the story of a creature called the Lorax, who speaks for the trees and fights against the Once-ler, who is cutting them down. This book is a great way to introduce young children to the concept of environmentalism and the importance of protecting our natural resources.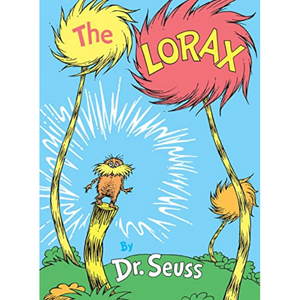 The Earth Book by Todd Parr
This colorful and fun book shares easy-to-understand ways that kids can help the environment, such as turning off the lights when leaving a room, using both sides of the paper, and picking up litter. It's a great way to show kids that even small actions can make a big difference.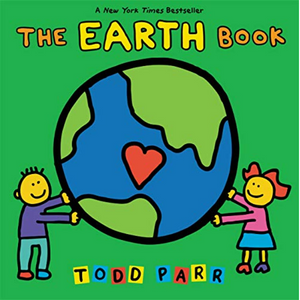 The Great Kapok Tree by Lynne Cherry
In this beautifully illustrated book, a man who is sent to cut down a giant tree in the rainforest is visited by various animals who live in the tree, each of whom gives him a reason to reconsider. This book is a powerful reminder of the importance of preserving our natural habitats.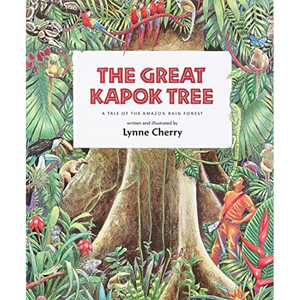 Michael Recycle by Ellie Bethel
This fun and engaging story follows a superhero named Michael Recycle, who teaches a town the importance of recycling and helps them clean up their environment. It's a great way to show kids how they can make a difference in their own communities - and they can be a superhero like Michael Recycle!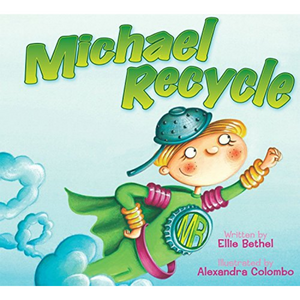 The Magic School Bus and the Climate Challenge by Joanna Cole
In this book, Ms. Frizzle and her class learn about the science of climate change and its impact on the planet. It's a great way to teach kids about climate change and how we can all work together to reduce our carbon footprint.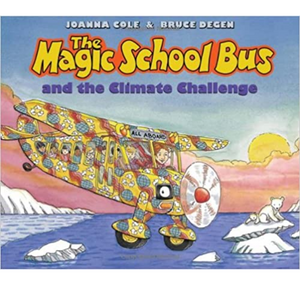 These books are just a few examples of the many great titles out there that can help kids learn about the importance of caring for the Earth.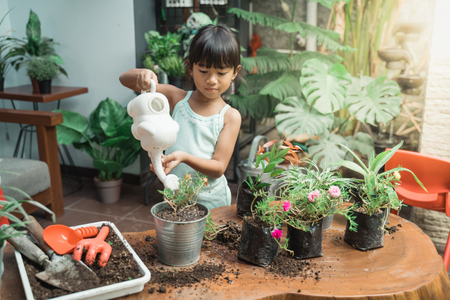 Remember to have fun and be creative while celebrating Earth Day with your preschooler!
Love our recommended Earth day activities for preschoolers? If you did, we offer more exciting ways to help your preschooler learn! At My Pre-K Box, we deliver a box filled with fun crafts and engaging hands-on activities, all centered around a new theme every month!
Our play-based learning tools are designed to target important math and literacy skills, and we even include sensory play to engage all of your child's senses. Plus, every box comes with a helpful guide for grown-ups to make the most of the learning experience.
The best part? Our games and activities are mostly reusable, making it budget-friendly and perfect for sharing among siblings. And for those who just can't get enough of our crafts, we even offer a Craft Lovers Upgrade for just $4.25 per child.
With My Pre-K Box, there's no need to spend hours researching and planning activities - we handle it all for you and deliver it right to your door. So sit back, relax, and watch your little one have fun while learning in the comfort of your own home.

Let's Connect
We love to hear from you! If you have comments, suggestions, questions, or feedback regarding our subscription boxes, feel free to reach out at hello@myprekbox.com or through our social media pages on Facebook and Instagram. And while you're at it, leave us a LIKE and FOLLOW us, and don't hesitate to SHARE the word with friends!
Curious about My Pre-K Box?
My Pre-K Box is the best subscription box for

kids 3-5 years of age!

Everything you need to play, create, explore,

learn, laugh, and enjoy!