If your child loves coloring, you should definitely get a copy of our FREE Earth Day Color by Number Worksheets! It features eight wonderful coloring pages that kids will surely enjoy! Celebrate Earth Day at home with these free PDF Earth Day-themed printables while teaching your child environmental-friendly acts!
My Pre-K Box: The best monthly subscription box for kids ages 3-5
My Pre-K Box is an educational monthly subscription box for preschoolers. It is a box filled with engaging, play-based activities focusing on math and literacy skills! With exciting, new themes each month, your kid will always look forward to receiving this wonderful box every time! Prepped and delivered straight to your door, My Pre-K Box is so much fun, your child won't even realize how much they're learning!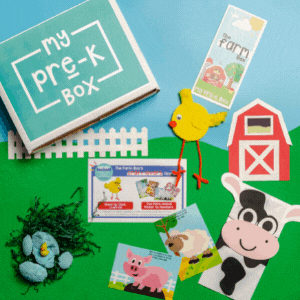 How to use these Earth Day Color by Number Worksheet
Just download our FREE Earth day Color by Number Worksheets and print! Grab some crayons and start coloring! Explain to your child how to use the coloring guide at the top of the page so he can tell what color should be used for the numbered tiles in the picture. Once your kid is done, ask him to check if the colored worksheet matches the sample image at the upper right corner of the page. You can also ask him to name the object and its connection to Earth Day.
| | |
| --- | --- |
| Materials | |
Check out the fun activities in our FREE Earth day color by number worksheet!
1

Windmill
A great way to save energy is by using wind energy from these windmills! It is also a better option as it does not produce pollution.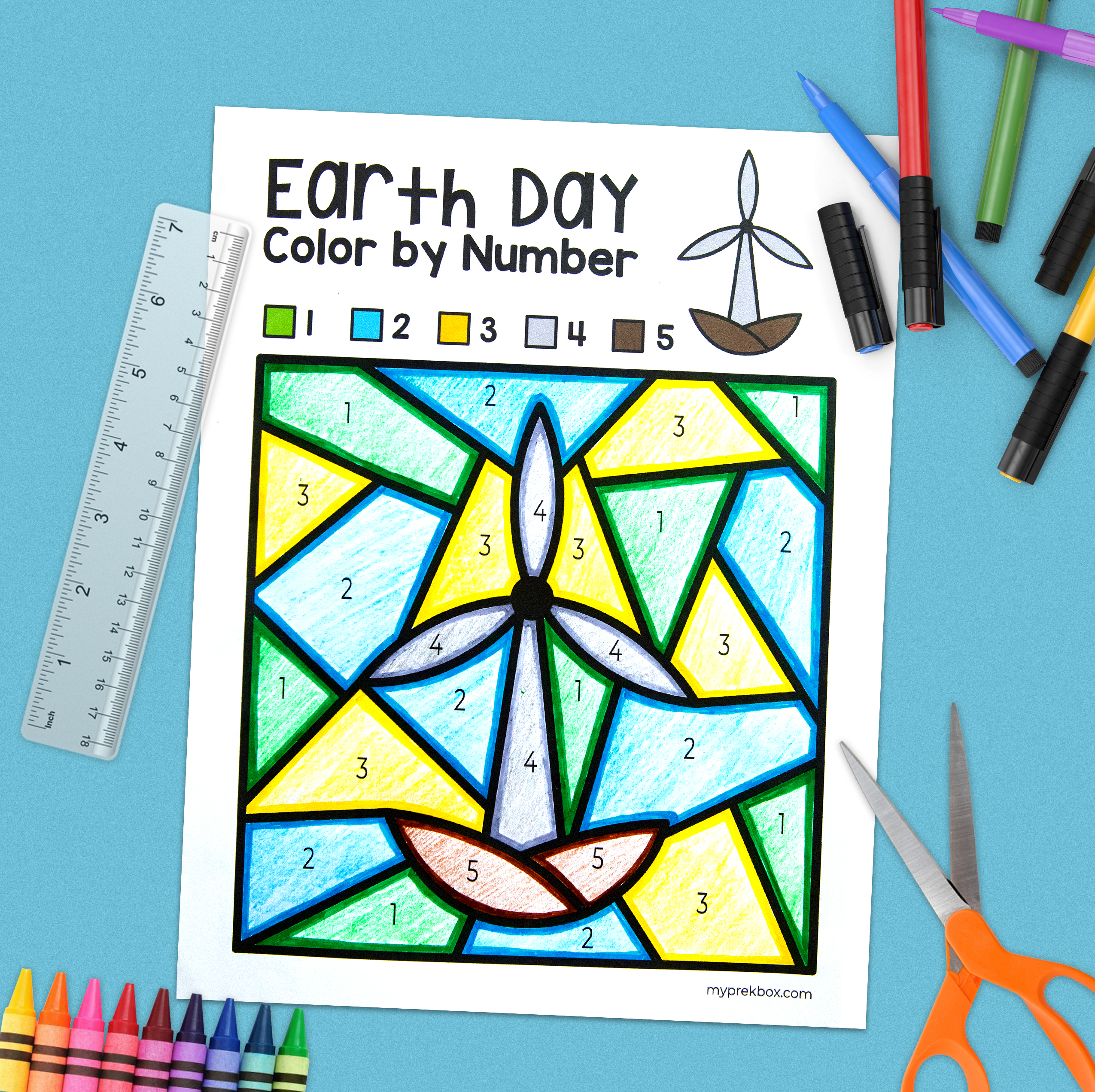 2

Plastic Bag
Share with your child the effects of plastic bags in our environment and why we should limit their use. If you also practice it at home, you can show it to them as an example.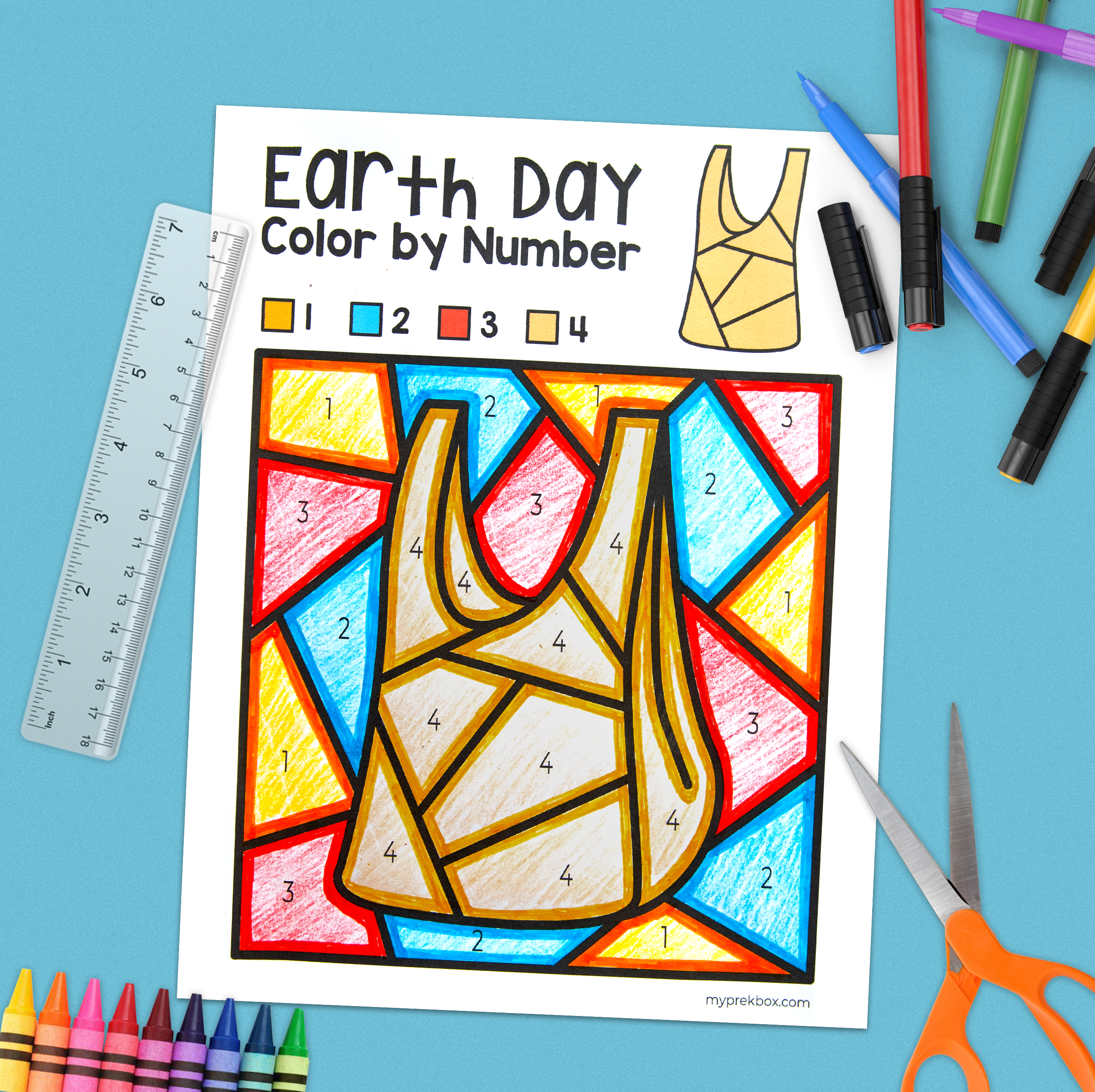 3

Waterdrop from a Faucet
Saving water and reducing unnecessary usage is very important so we can have enough clean water in the future. Explain to them that simple acts like turning off the faucet when not in use is a big help in saving planet Earth!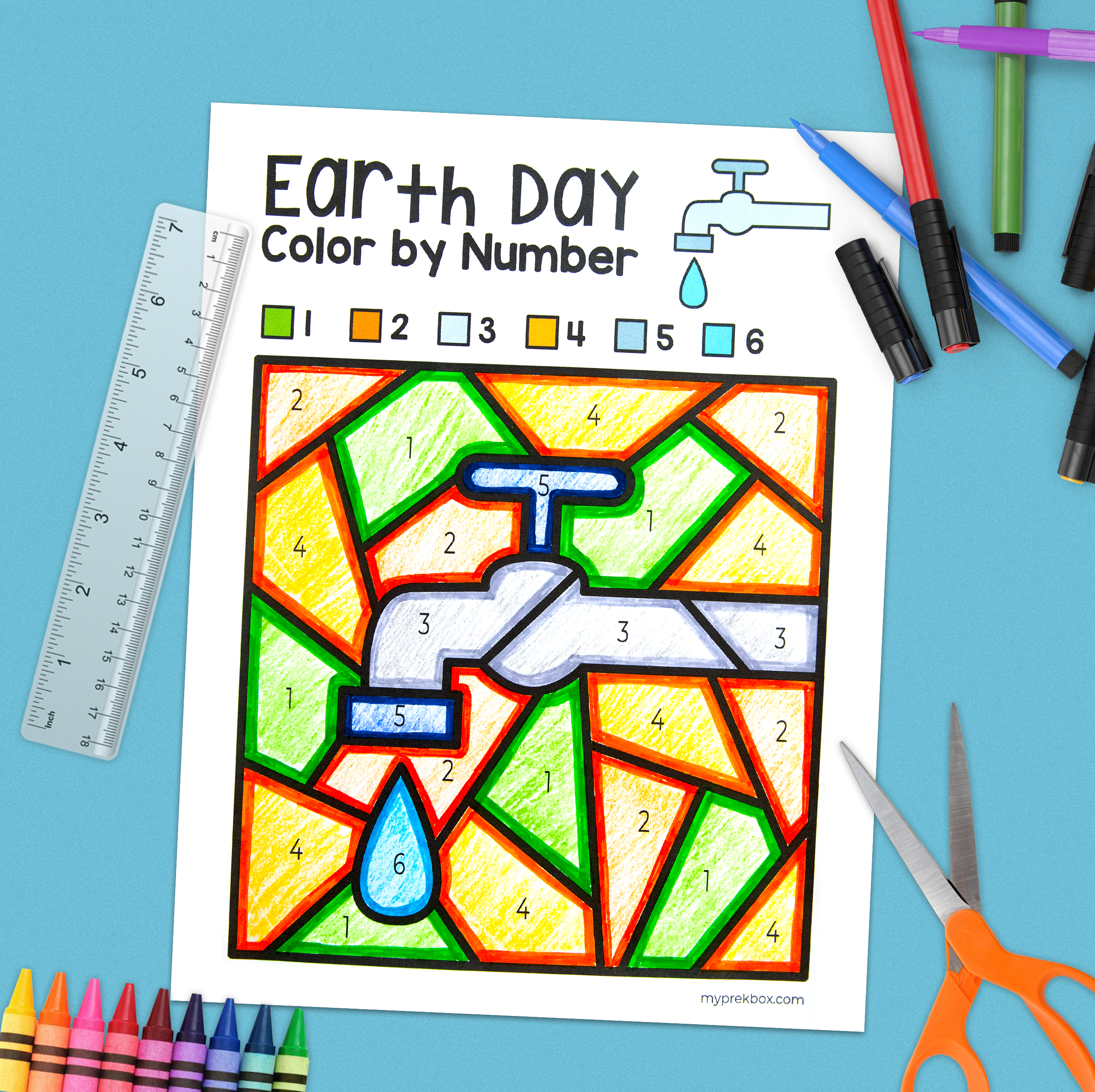 4

Trash Can
Reducing and segregating waste is one way to help our environment! As your child colors this worksheet, explain why waste segregation is important. Show them how you do it at home!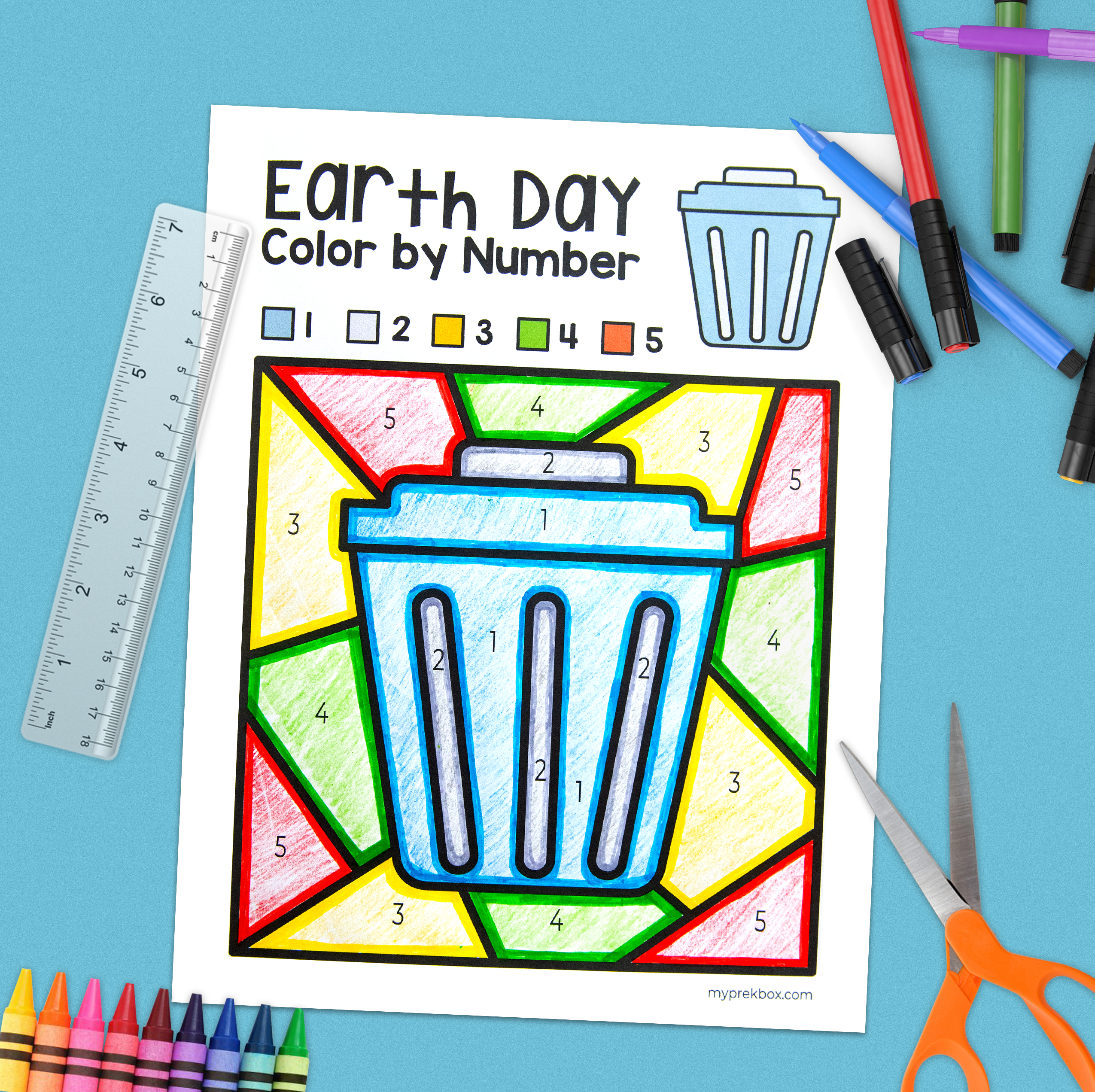 5

Plant Sprout
Many people celebrate Earth Day by planting a tree because it helps a lot in filtering out pollutants in the air and gives us oxygen. Extend this fun activity by planting a tree in your garden on Earth Day!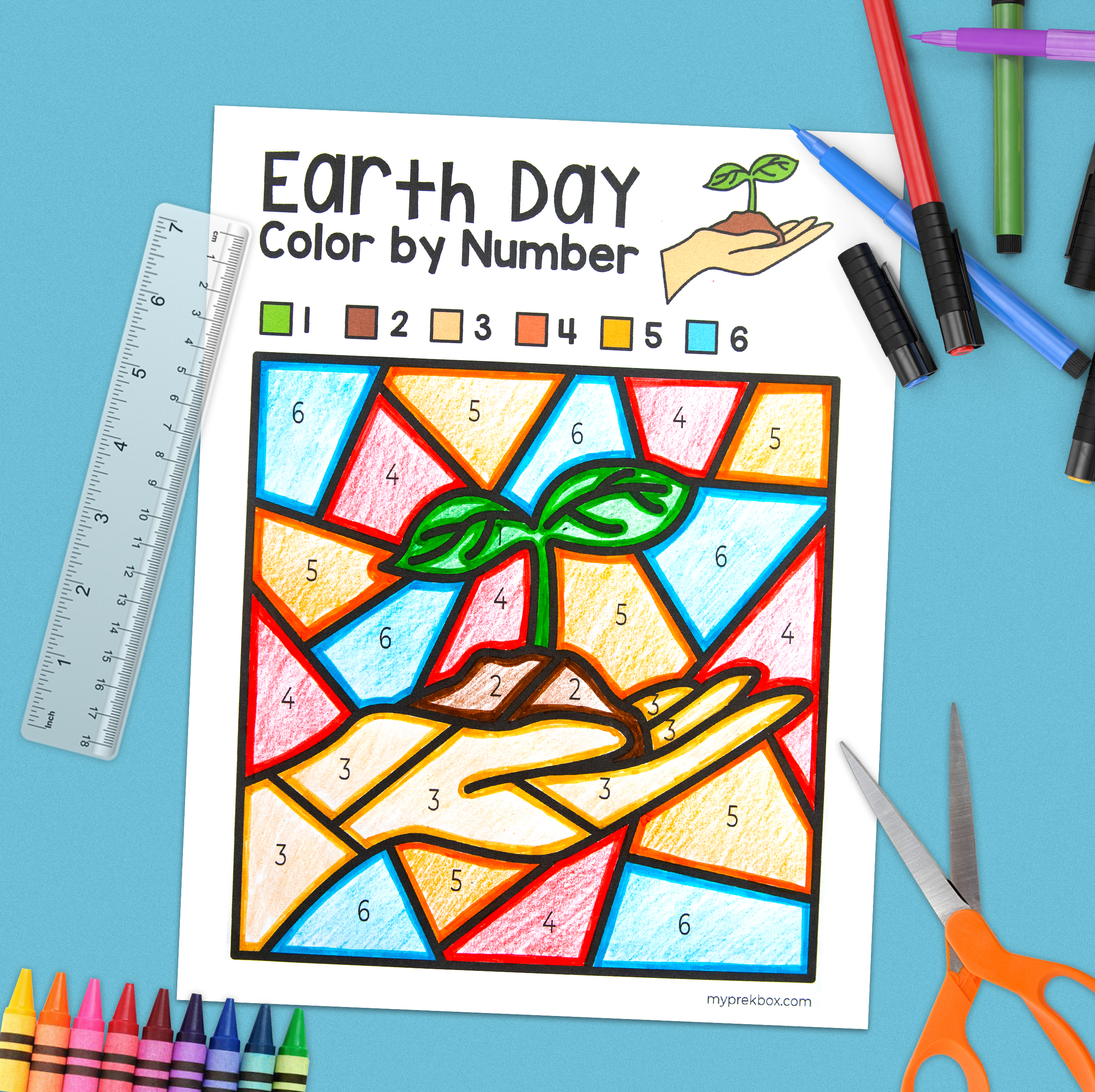 6

Light Bulb
When we save energy, we also reduce greenhouse gases which are the main cause of global warming. That is why we turn off the lights for an hour on Earth Hour every year. But we can do that every day too, by turning off lights when not in use!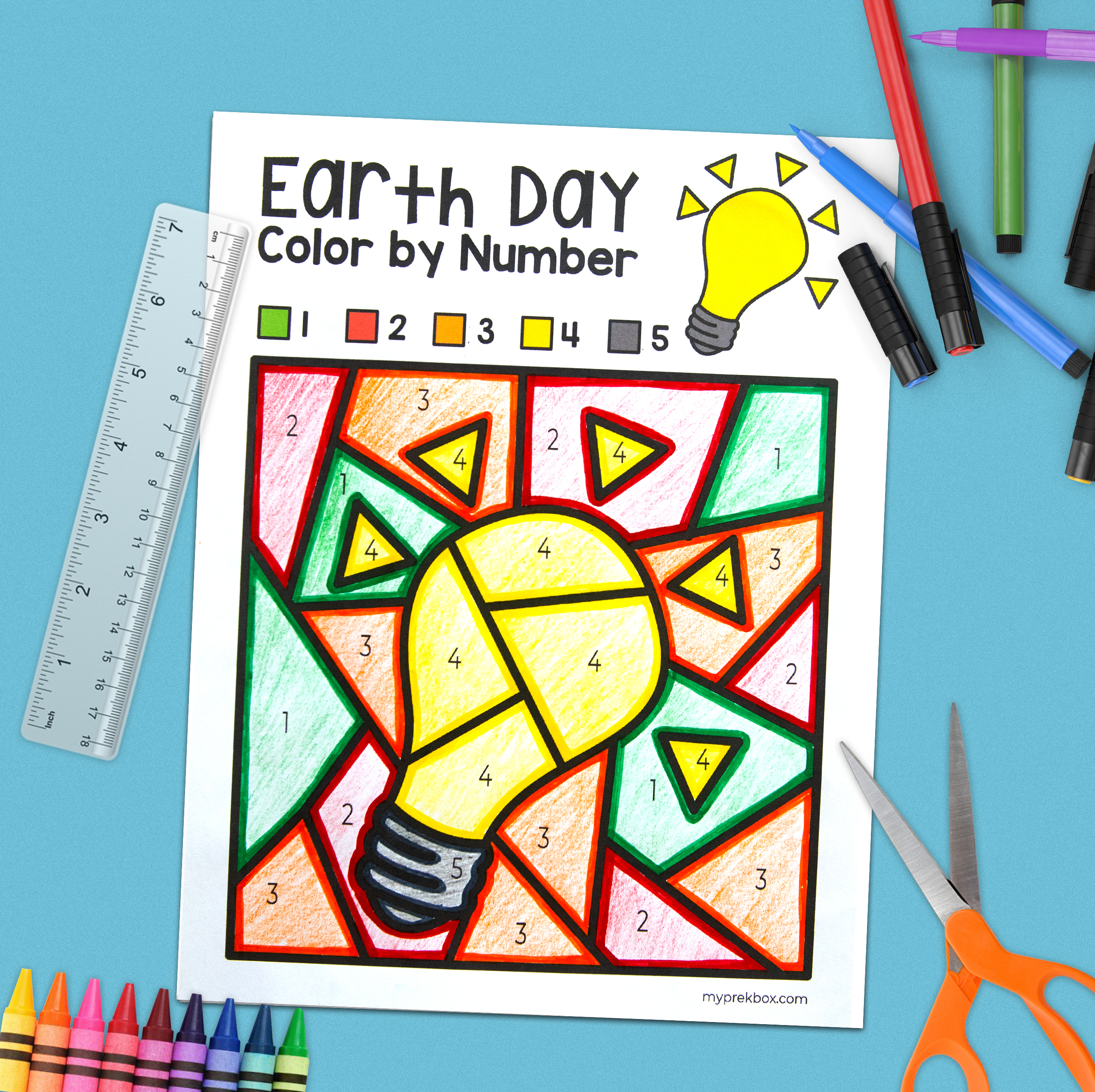 7

Earth
We are celebrating Earth Day, of course, the Earth should be one of the pictures we should color on our worksheet! Show your child how beautiful the Earth is, and how we could help in our own simple ways to keep it that way.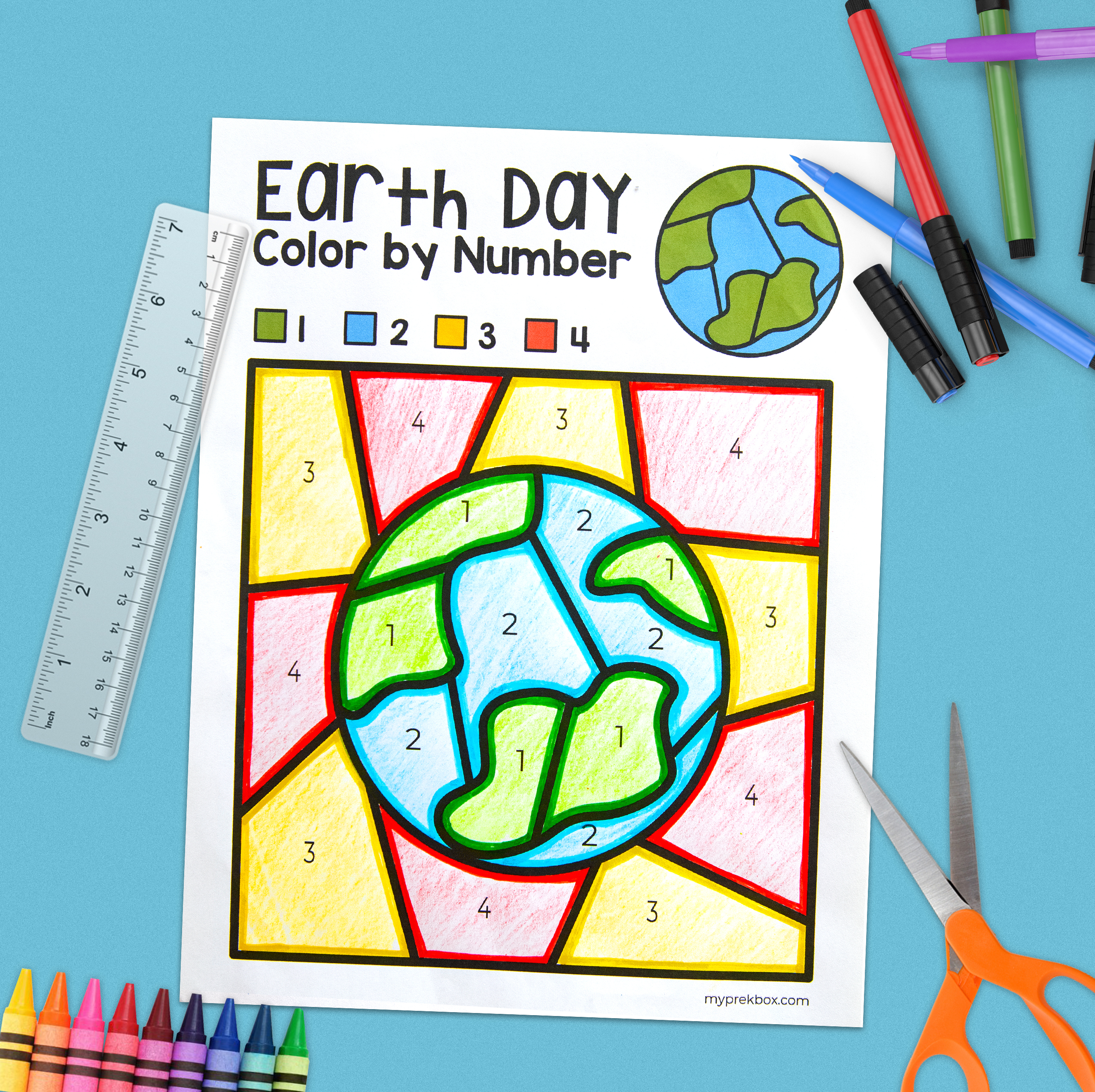 8

Recycling Symbol
Recycling is a great way to celebrate Earth Day too! Kids are often amazed when they see discarded items turned into something useful. After coloring this Recycling Symbol Worksheet, continue with more fun recycling activities at home!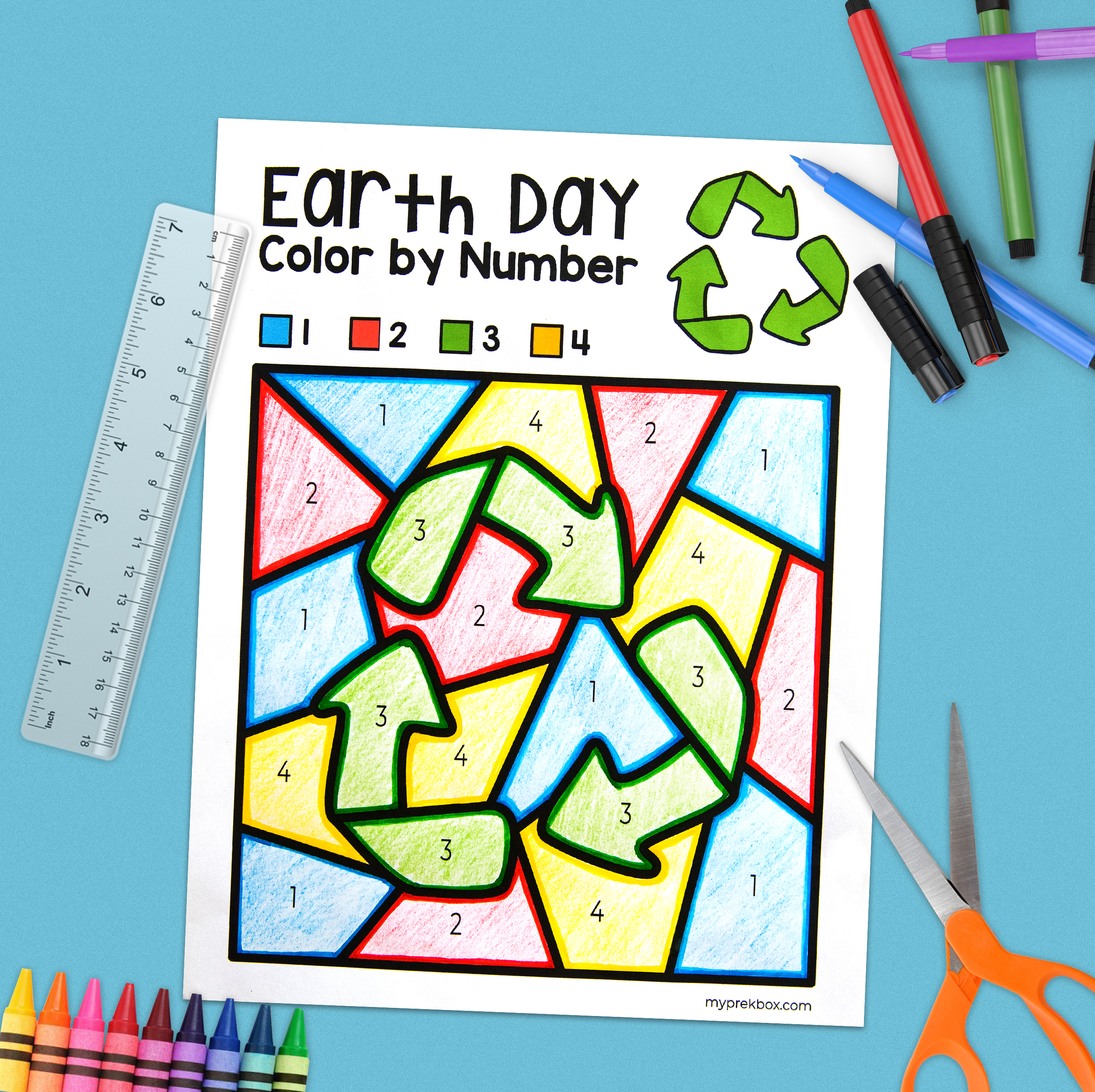 Get Free Earth Day Color by Number Worksheet
Not only kids, but even adults love coloring because it is relaxing and helps us focus. It also develops our creativity and coordination. With My Pre-K Box's Print and Go Earth Day Color by Number Worksheets, your child can practice their number recognition and coloring skills at the same time!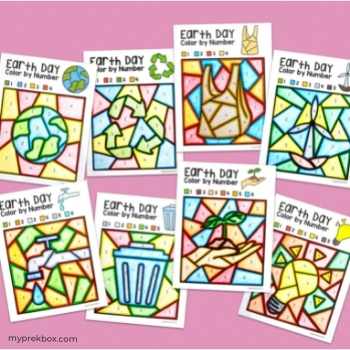 What will your child learn from our Earth Day Color by Number Worksheets?
Coloring allows kids to develop and practice fine motor skills, hand strength, and coordination. These skills are very important in developing early writing skills with the correct grip of the fingers in the coloring or writing material. Earth Day Color by Number Worksheets also establish color and number awareness and help them develop their focus and memory. And best of all, each time your kid finishes these worksheets, they develop self-confidence and a sense of achievement, which are critical in their emotional development.
Let's Connect!
Got photos and videos of your child engaging in our fun-filled activities? Share them with us using the hashtag #myprekbox or tag us on Facebook and Instagram! Follow us for more fun activities to do at home with your little ones!
Haven't tried My Pre-K Box yet?
My Pre-K Box is the best monthly subscription box for kids ages 3-5!

Everything you need to create, play,

laugh, and learn!