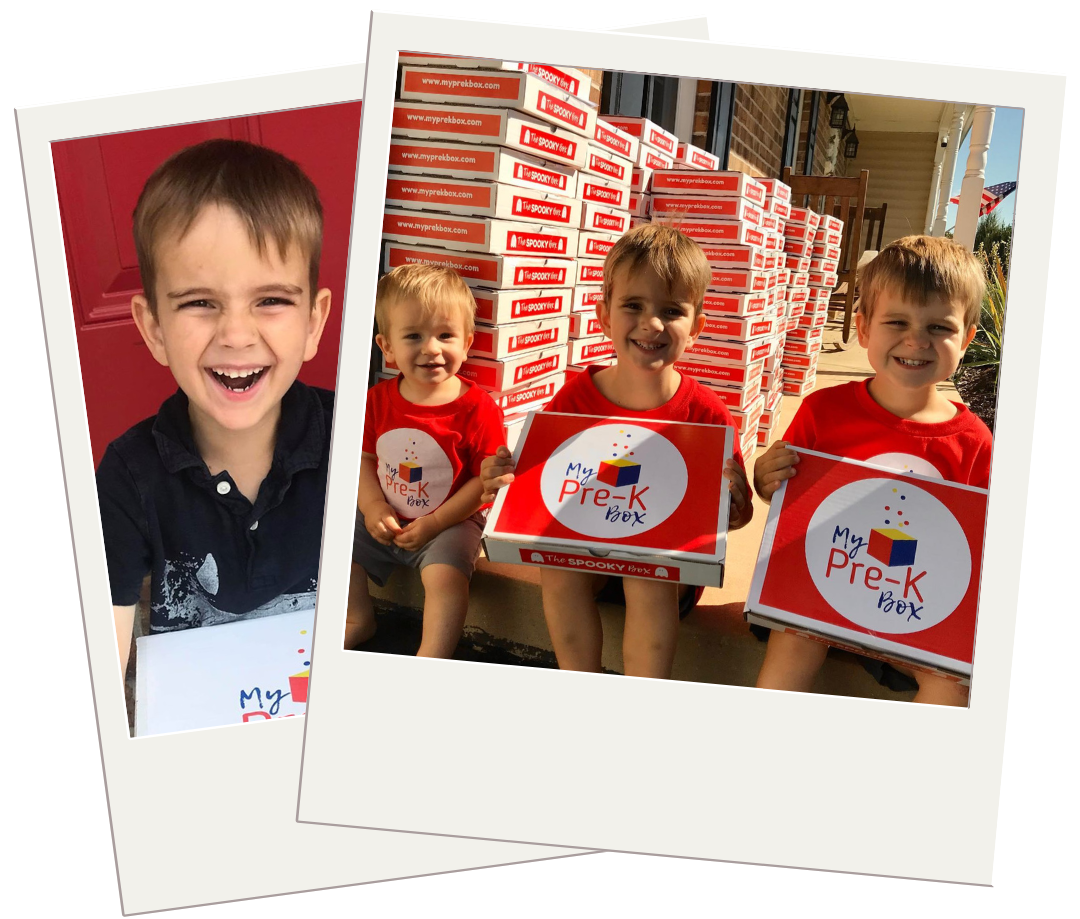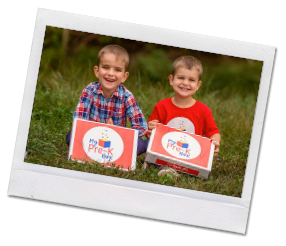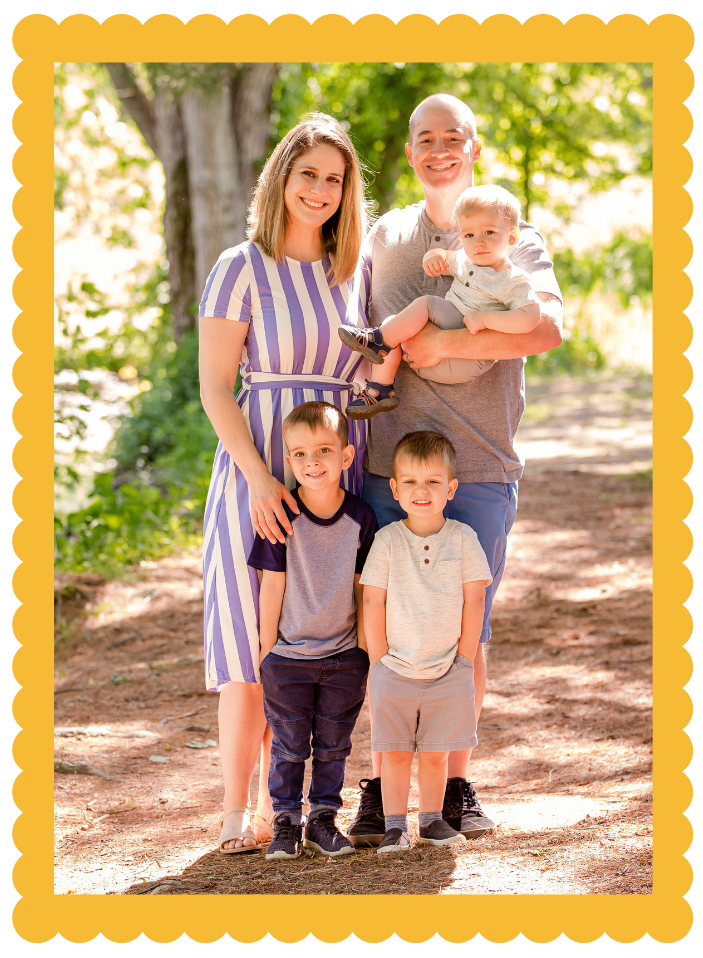 Hi! I'm Lindsey, owner and founder of My Pre-K Box, and this is my family!  We are so happy to meet you!  
Ever since I was a little girl, I have always loved playing school and all things child development and education related.
I'm an early childhood and elementary education educator turned stay-at-home mama to our 3 active, busy boys.  I have such fun developing play-based learning activities to do with them! 
My Pre-K Box began when others asked me to make preschool learning kits for them! Like you, they were lost on where to begin, didn't have the time or educational background, hated carting their kids in craft stores, didn't have success with boring workbooks...and they needed help! 
I am so honored and lucky to really be doing my passion work. Early childhood learning is so important, and so is reducing stress on families!  It's my wish that the love I pour into each box, brings your family laughter, joy, and learning each month!
Thank you for supporting our family business!
Hi! I'm Kyle and I'm so thrilled to be part of the My Pre-K Box company!
I help with packaging the materials for the boxes--picture cards, pom poms, glitter hearts, penguin erasers...you  name it! Whatever materials are needed for the activities, I am happy to help put them together.
When I go to work, I always say, "gotta help the kids!" Helping others is important to me.
I am 22, have autism, and love to keep busy. I enjoy walking in parks, birdwatching, swimming, listening to music, and watching YouTube. I live at home with my family and three cats, Oreo, Keeko, and Maxie.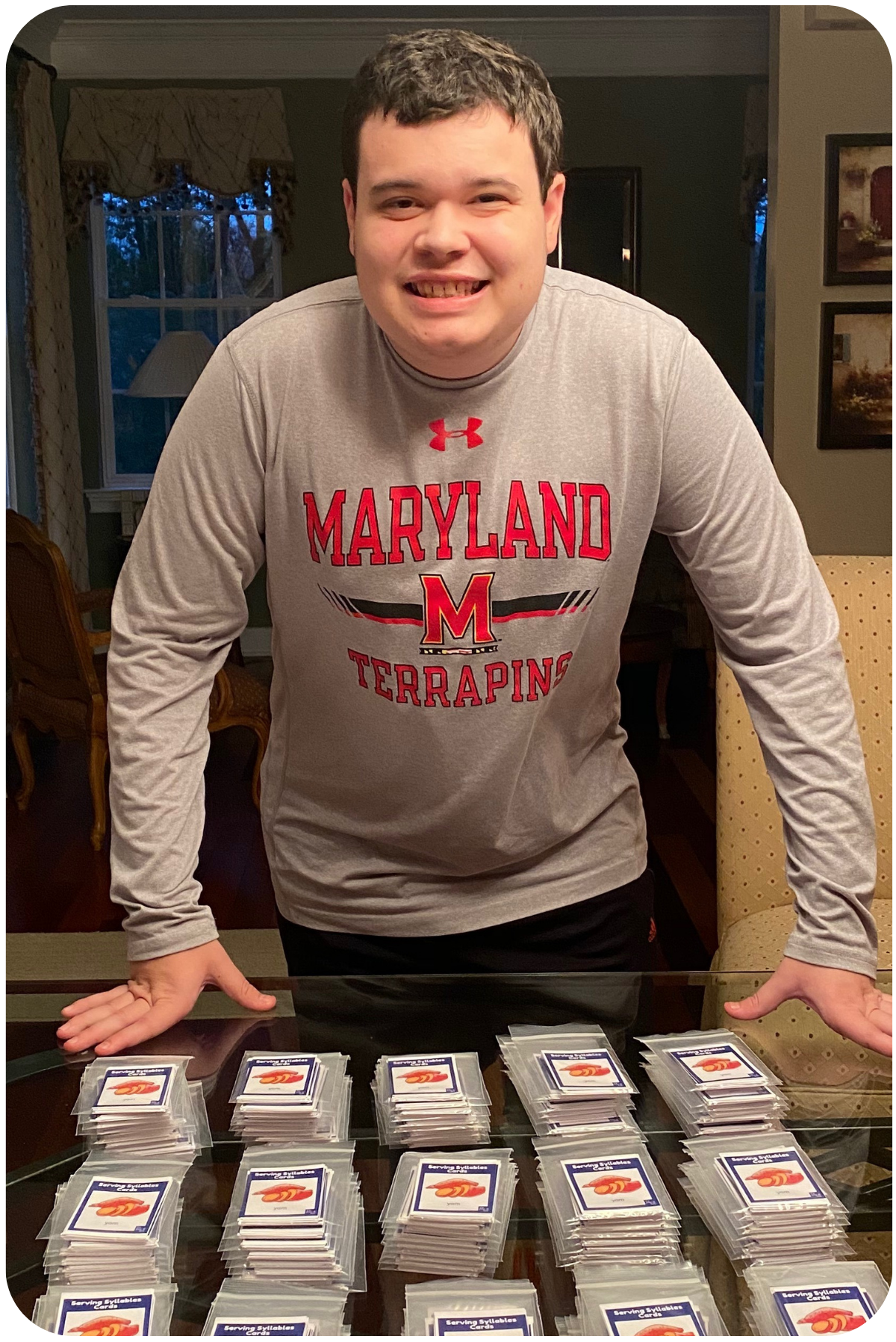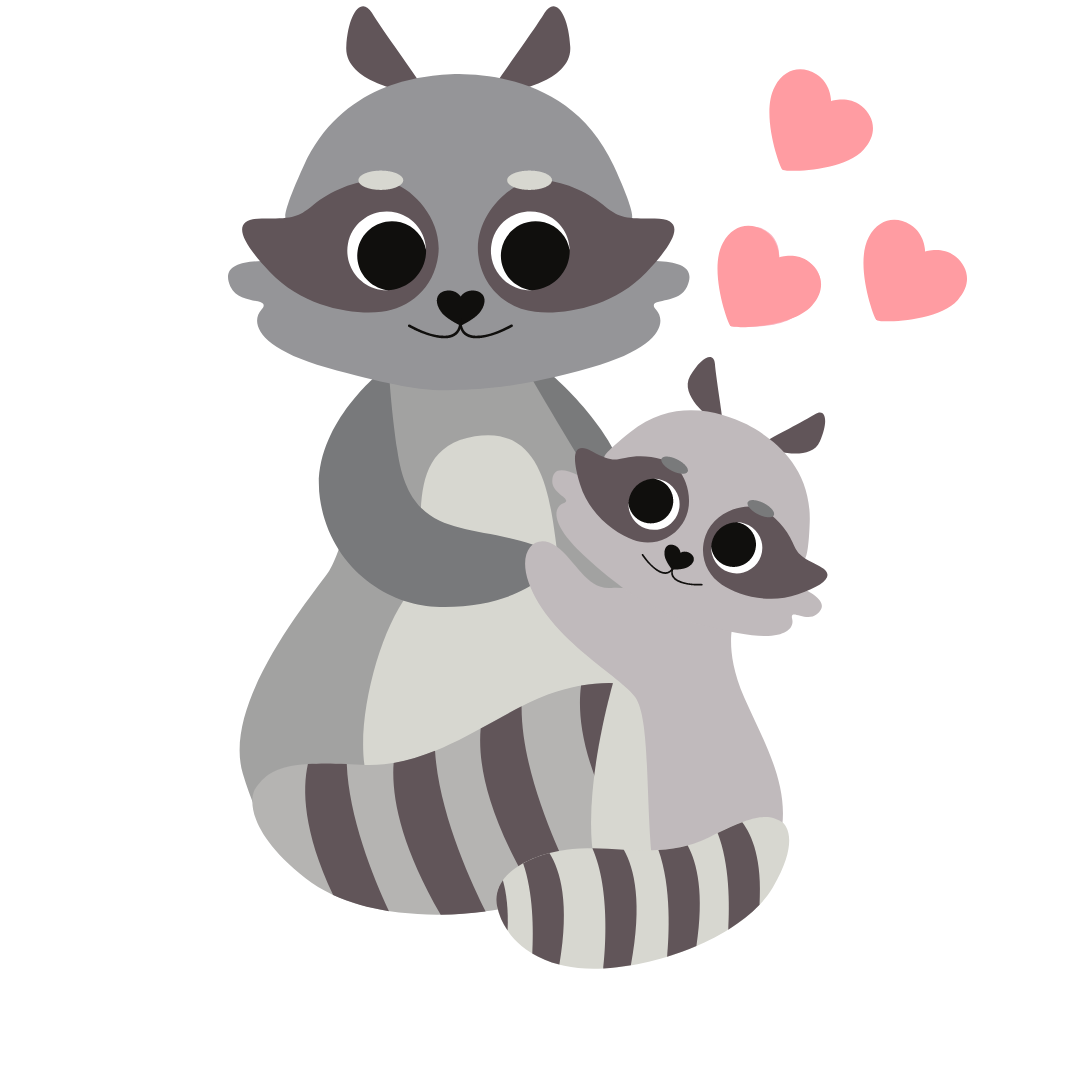 Happy Families, Happy Kids
We believe that most parents are taking on TOO MUCH.  My Pre-K Box is not only a monthly gift for preschoolers, but for their families too!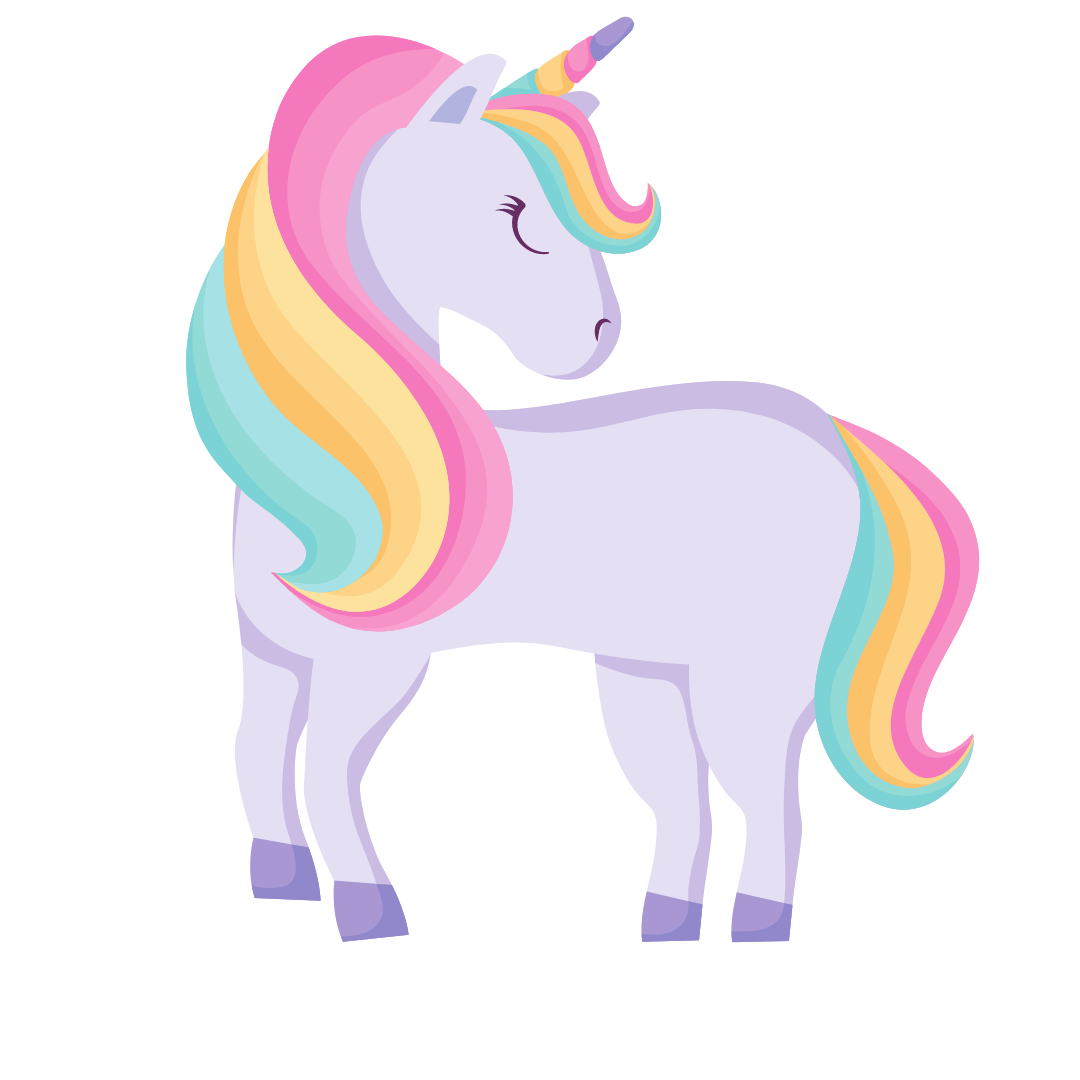 There's nothing better than viewing the world through your child's eyes. Their curiosity, endless questions, innate love of learning and playing...and 90% of their child's brain develops by age 5!? Magic.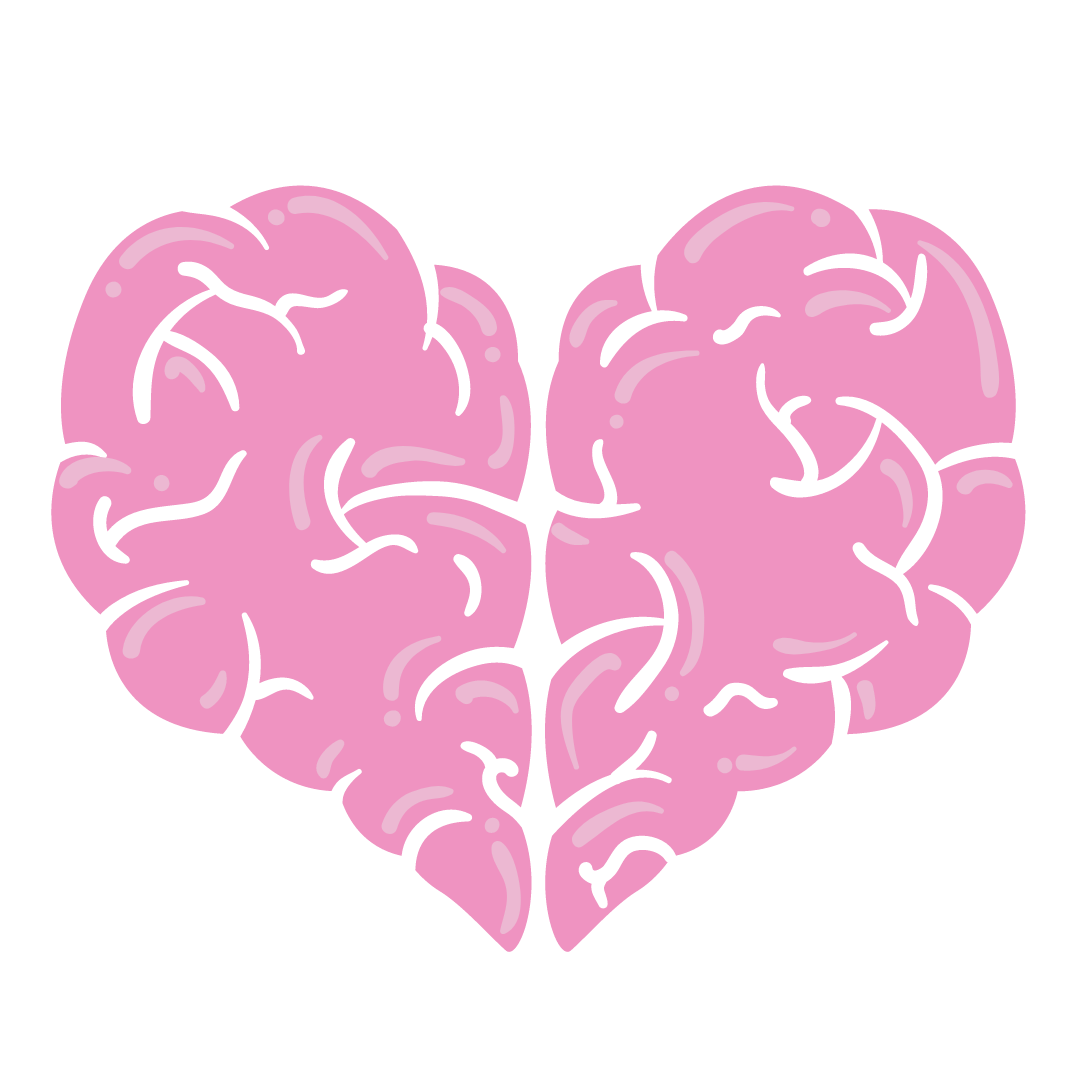 The research proves what every parent already knows to be true.  Enjoyment and happiness positively impact learning! While you and your child are having fun together, that joy makes memories that stick! 

Each box begins with a fresh new theme.  Informed by research, we identify the most essential pre-kindergarten skills.  Using expert knowledge of early childhood education, My Pre-K Box develops enticing, fun, playful opportunities to learn these skills!  Finally, we get the stamp of kid-approval before sending each box out to you! Each box is a ready-to-go, no prep, preschool learning kit!
a little taste of some of what they'll learn
STEAM (Science, Technology, Engineering, Art, Math)
problem solving
counting
number recognition
making 10
putting together and adding to
taking apart and taking from
patterns
measurement
graphing
geometric shapes
vocabulary
letter identification
uppercase and lowercase letter matching
letter sounds
rhyming
syllables
phonemic awareness
oral and receptive language
following rules
independence
cooperation
taking turns
creativity
emotional regulation
bonding
imagination
hand-eye coordination
crossing the body's midline
hand control
manipulation
finger strength
pencil grip
letter and number formation
pre-handwriting