Father's Day is just around the corner, and if you're looking for a simple and easy-to-do gift that your kids can do for their dad, this one's for you! The Father's Day Gift Kid-Made Pen Holder is very suitable for his office table to help him organize his pens - and he will surely love it because his kids made it themselves!
My Pre-K Box: The best subscription box for preschool learning!
My Pre-K Box is an educational subscription box for preschoolers aged 3-5! We deliver the most engaging, play-based preschool activities - all packed in a wonderful box, no prep! Each box has its own unique theme and is filled with different learning activities to target math and literacy skills. Your kids will have fun exploring new activities each month, and you will delight in the fact you are helping them with essential Kindergarten readiness skills!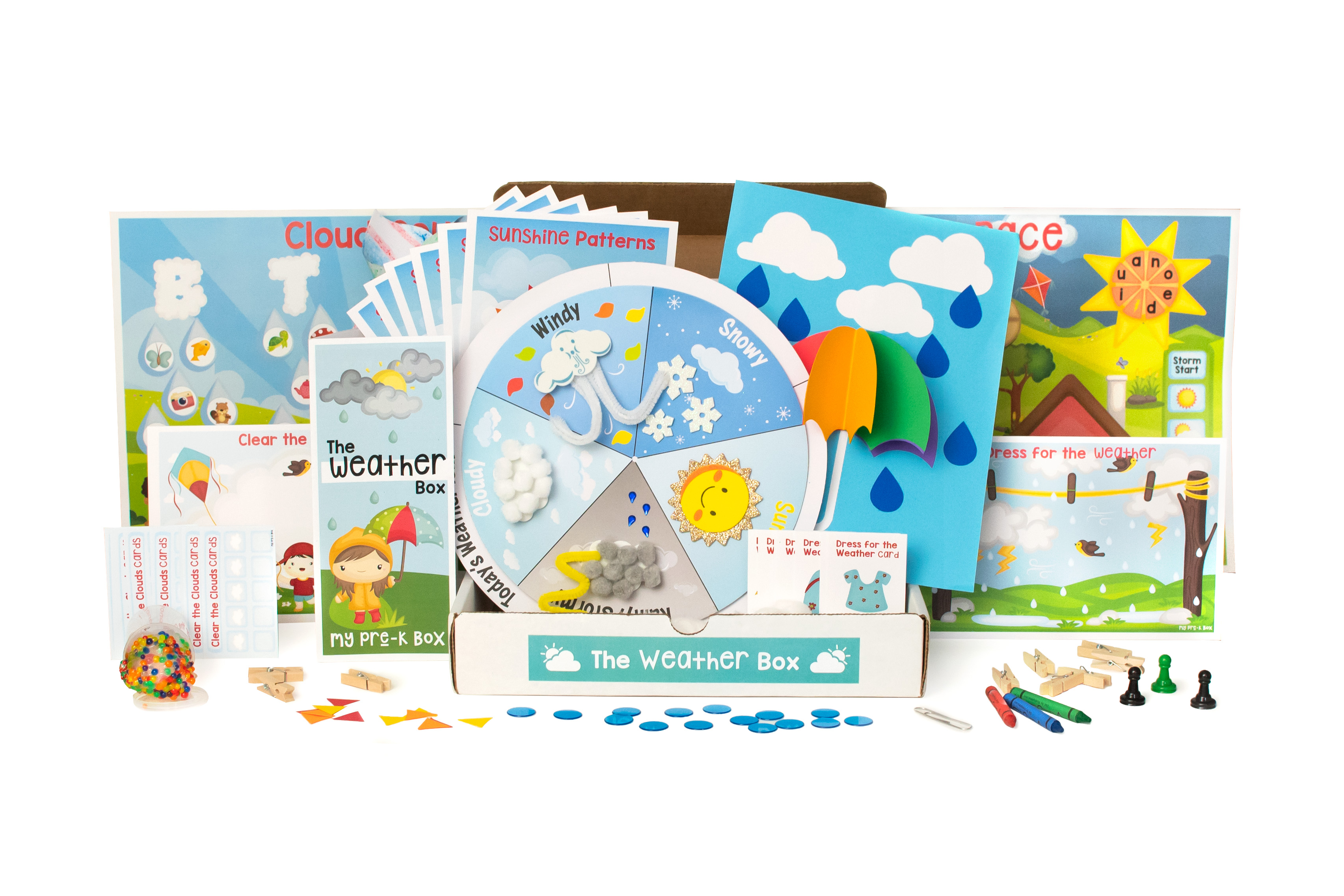 This simple Father's Day gift kid-made pen holder is so adorable, plus it is so convenient for busy moms! It is so easy, and even the materials can be found around your house. This guide will help you assist your preschooler in making his Father's Day gift in four easy steps!
Materials:
tin can

colored papers

glue

scissors

buttons

colored pen or markers
Create your Father's Day Gift Kid-Made Pen Holder in 4 easy steps!
Step 1 Cover the tin can with white paper, then cover it again with a color of your choice. You can also choose your dad's favorite color! Measure the height of the can so it will fit perfectly, then wrap it around the can to measure the length. Cut it and secure it in place with glue.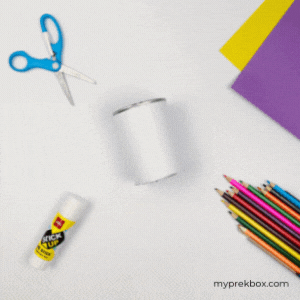 Step 2 Now, let's make a cute bow tie! Cut out a rectangular piece of paper. You may choose another color that will complement the cover. Fold it in half, then cut it into a triangular shape without cutting the fold in the middle. Open it up, and voila! You now have a bowtie to decorate your pen holder! Attach it in the upper part of the tin can, pasting only the middle part of the bow tie.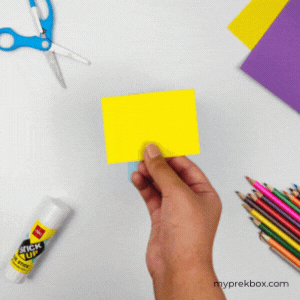 Wait up! Before we continue with the Father's Day Gift Kid-Made Pen Holder, would you like a FREE activity for your preschooler? He will absolutely love learning lowercase letters with our Print & Go Lowercase Letters Craft Pack!

This 30-page worksheet will help your preschooler learn each of the lowercase letters through fun and exciting crafts! It's all yours for FREE!
Step 3 Add some buttons to decorate your pen holder! Place one of the buttons in the middle of the bow tie, then another two below it. It looks like the upper body of a man in an office attire, isn't it?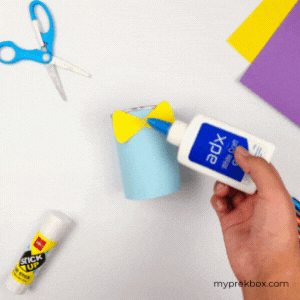 Step 4 Use a colored pen or marker to make dots on the bow tie. You can also choose to draw your own designs or pattern too! Or if your dad has a favorite shirt for work, try to copy its design. He will surely recognize it!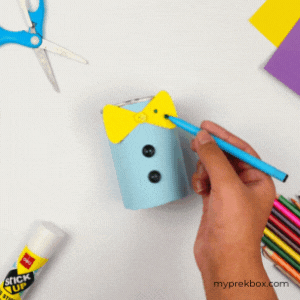 See how a little tin can could be recycled and turn into a wonderful gift? Kids can also gift this to their friends, teachers, and relatives - just change the design to whatever the receiver likes! As kids work on simple crafts like this one, it helps develop their creativity. So just guide them through it, and have fun!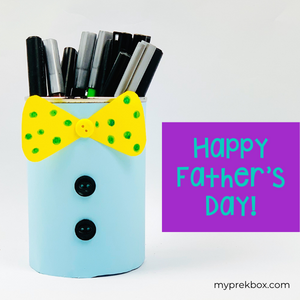 Did your little one enjoy this simple Father's Day gift craft? If he did, he will surely love My Pre-K Boxes! It is filled with fun crafts and exciting hands-on activities! Our monthly themed boxes are made and delivered each month to busy parents and preschoolers. You can get one by subscribing to My Pre-K Box - the best subscription box for preschoolers! Each box is filled with hands-on learning tools, several math activities and literacy games, sensory play, fun thematic crafts, and a grownup guide.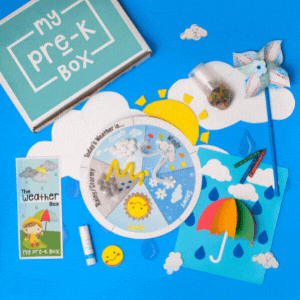 The games and activities in My Pre-K Boxes are made with love and guaranteed to be of top quality. It is also kid-and-adult-friendly, very practical, and reusable! If your child has siblings, it can be shared and can be used again and again! We also offer duplicates of the crafts, since these are mostly not reusable. You can get a duplicate for his/her siblings for only $3.25 a month! Craft lovers can also subscribe to our Craft Lovers Upgrade, which comes with more fun crafts and two additional arts and crafts activities for just $4.25 per child. With all the fun and exciting activities inside My Pre-K Box, your child won't even notice he's learning a lot! And as parents, we wouldn't have to worry about the hassle of researching, planning, and making the activities! We can simply guide and watch them learn in the convenience of our home - with the help of My Pre-K Box!
See how these kids love My Pre-K Box? Subscribe now and see your kid delight in our fun learning activities - just like them!

Let's Connect!
If you liked our Father's Day Gift Kid-Made Pen Holder, LIKE and FOLLOW our Facebook and Instagram pages for more DIY crafts you can gift your loved ones! Shoot us your comments, requests, and suggestions through our social media pages, or contact us at hello@myprekbox.com. We would LOVE to hear from you!
You can also share photos of your little ones enjoying our crafts, and don't forget to use the hashtag #myprekbox!
Haven't Tried My Pre-K Box Yet?
My Pre-K Box is the best subscription box for kids 3-5 years of age!

Everything you need to play, create,

explore, learn, laugh, and enjoy!