Combining a love for winter sports and decorating gingerbread houses, this fun STEAM activity will have your preschooler wondering how exactly their new gingerbread friend is moving about their ice skating rink! Your child will love creating this fun gingerbread skating rink.
My Pre-K Box: The best monthly subscription box for kids ages 3-5
My Pre-K Box is an educational subscription box for preschoolers filled with different learning activities for math and literacy skills! With fresh new themes each month, your child will delight in all of the fun, play-based learning activities inside! Prepped and delivered straight to your door, My Pre-K Box is so much fun, your child won't even realize how much they're learning!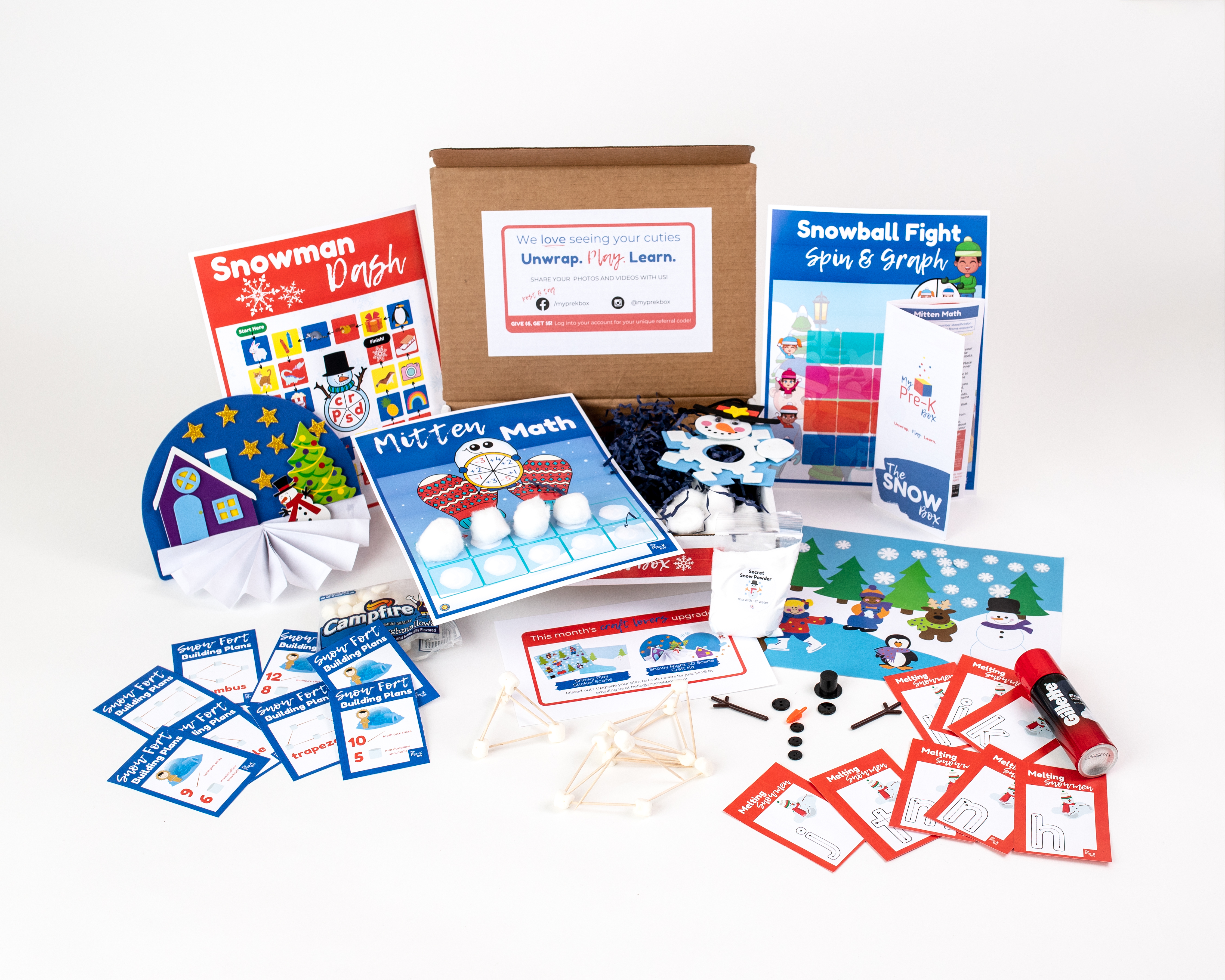 Get Our Free Snow Preschool Fun Pack!
Your preschooler will love this Snow-themed Preschool Fun Pack! It covers kindergarten readiness skills such as counting, comparing, beginning sounds, and more!

Included in the FREE Preschool Snow Worksheets:

Snowglobe Counting

Grouping Objects

Count and Compare

Snowy Letter Match

I Snow Beginning Sounds

Matching Snowmen

Snowgear Sorting

Winter Patterns
What is STEAM?
STEAM is an acronym used to describe combined elements of learning to further creativity and the core subject areas. STEAM stands for science, technology, engineering, arts, and mathematics. These activities activate both sides of the brain, allowing kids to retain information better and better understand more complex concepts. This STEAM activity combines arts and crafts along with the science of magnets.
Let's Get Skating with a Gingerbread Man!
Materials
cardboard box

paper plate

paint

scissors

toilet paper roll

My Pre-K Box gingerbread house cut out and decorations

hot glue gun

craft stick

2 magnets
Directions
Step 1 Start by creating the ice skating rink. Take the paper plate and trace it on the cardboard box.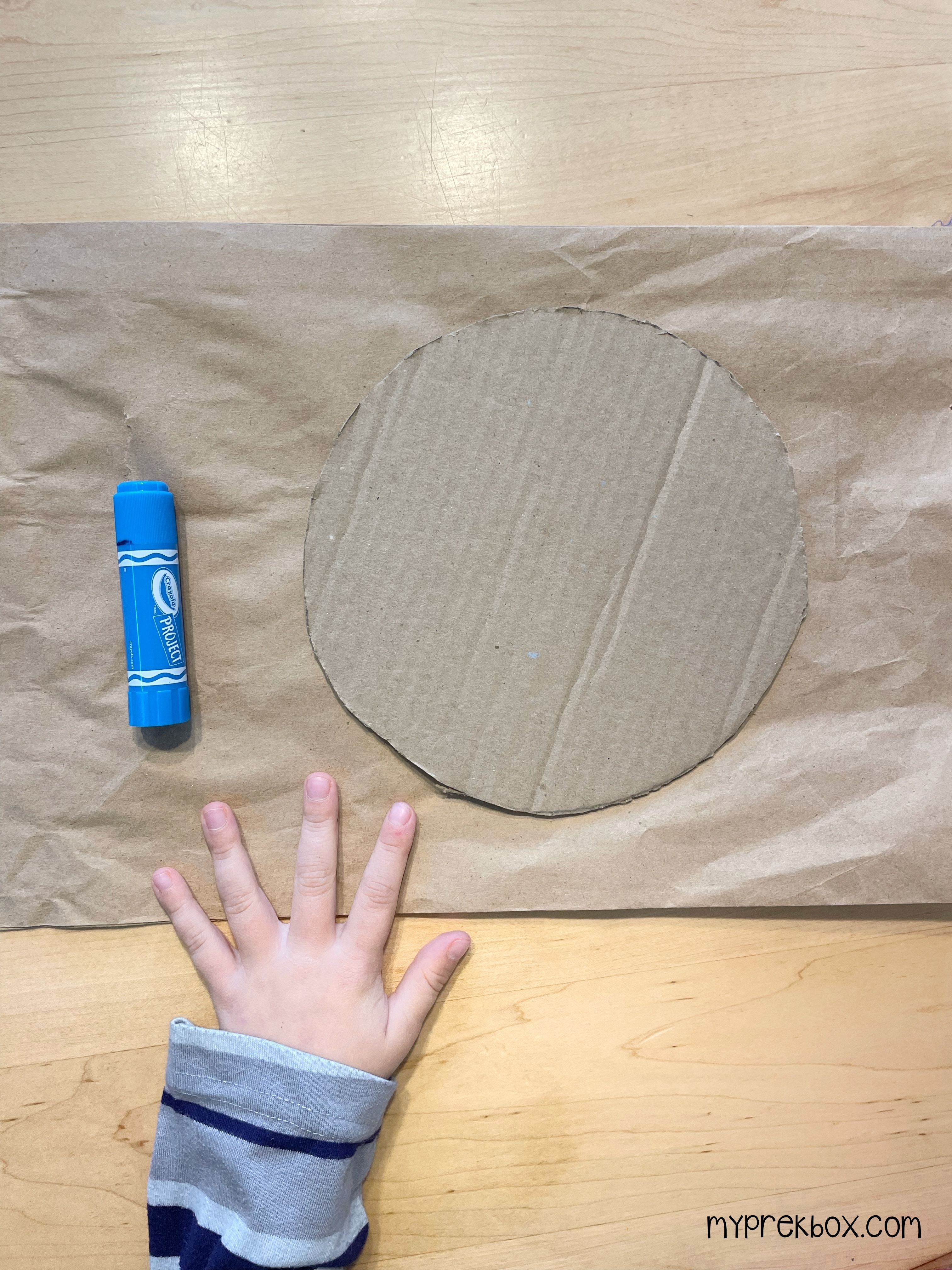 Step 2 Cut out the cardboard circle and let your child paint it as an ice skating rink. You can use tempera paint and a paintbrush or a tempera paint stick such as the one shown below.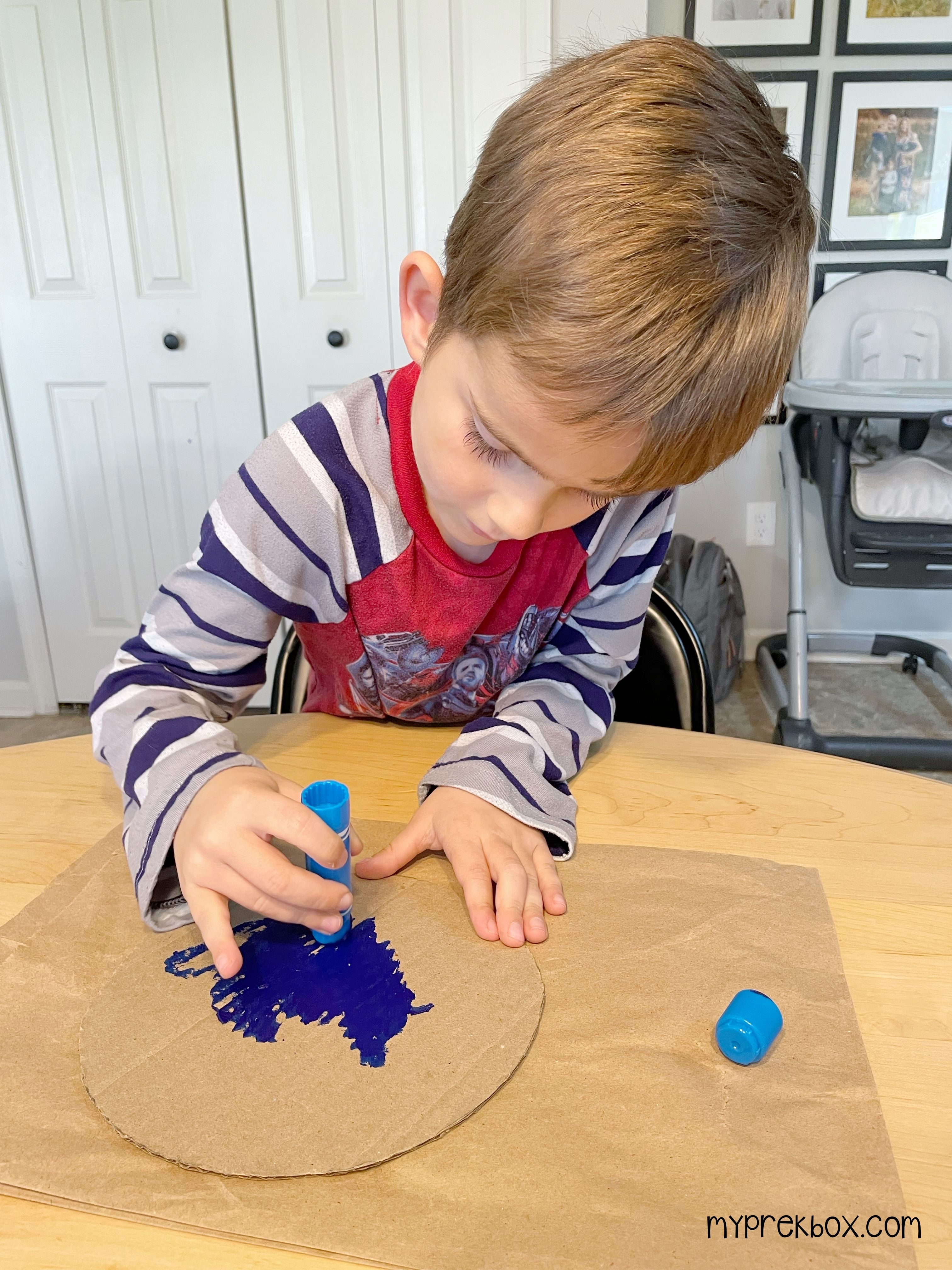 Step 3 Your ice skating rink will need to become a stand. Cut three equal sections from the toilet paper roll and hot glue them to the bottom of the ice skating rink.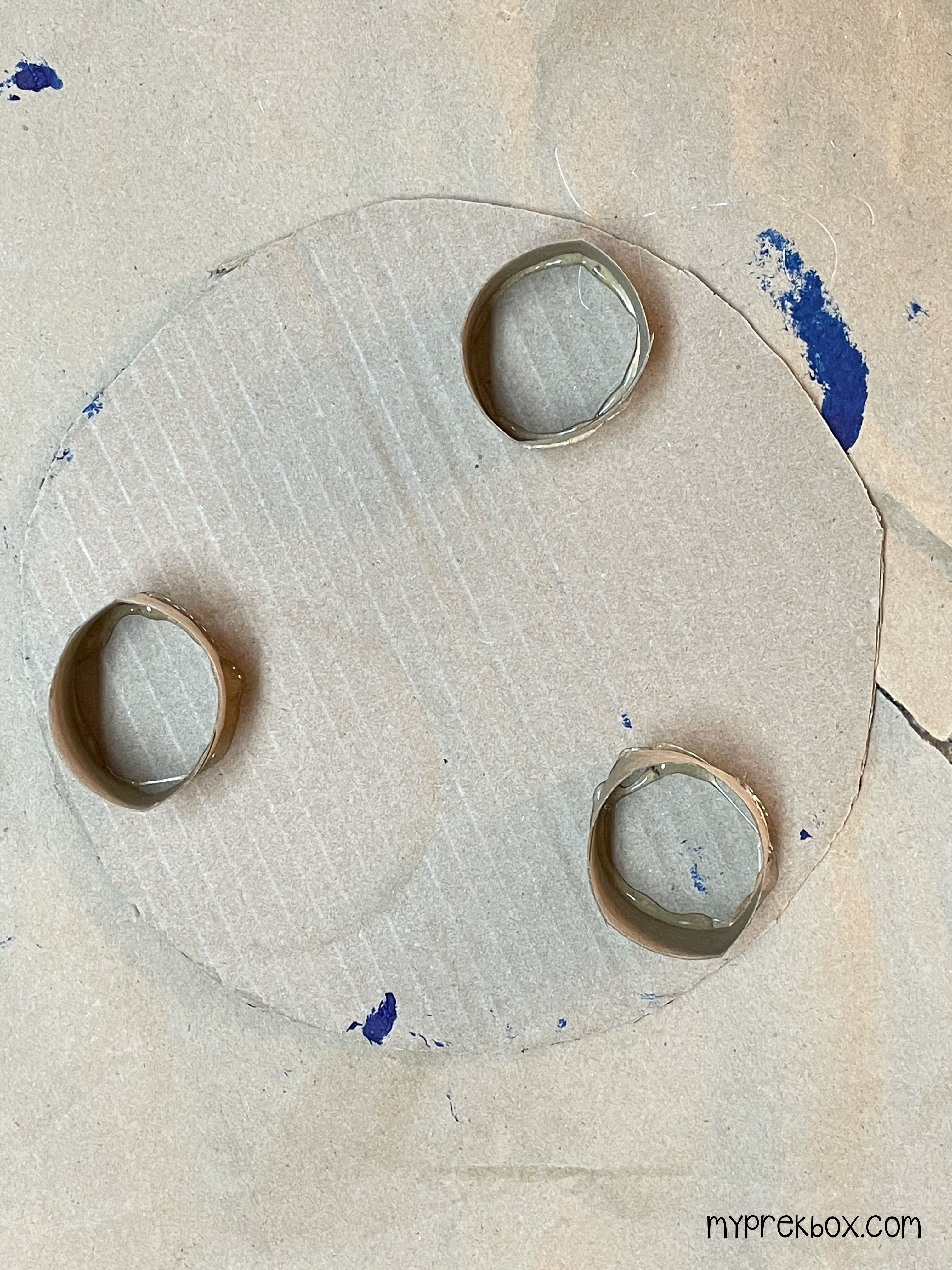 Step 4 Give your child the stickers to use to decorate the outside of one side of the gingerbread house. Once it's complete, cut 2 small strips of cardboard and bend at a 90 degree angle. Glue one side of those strips to the back of the gingerbread house and then glue down the gingerbread house to the ice skating rink using the other side of the cardboard braces. The gingerbread house should be placed at the back of ice skating rink.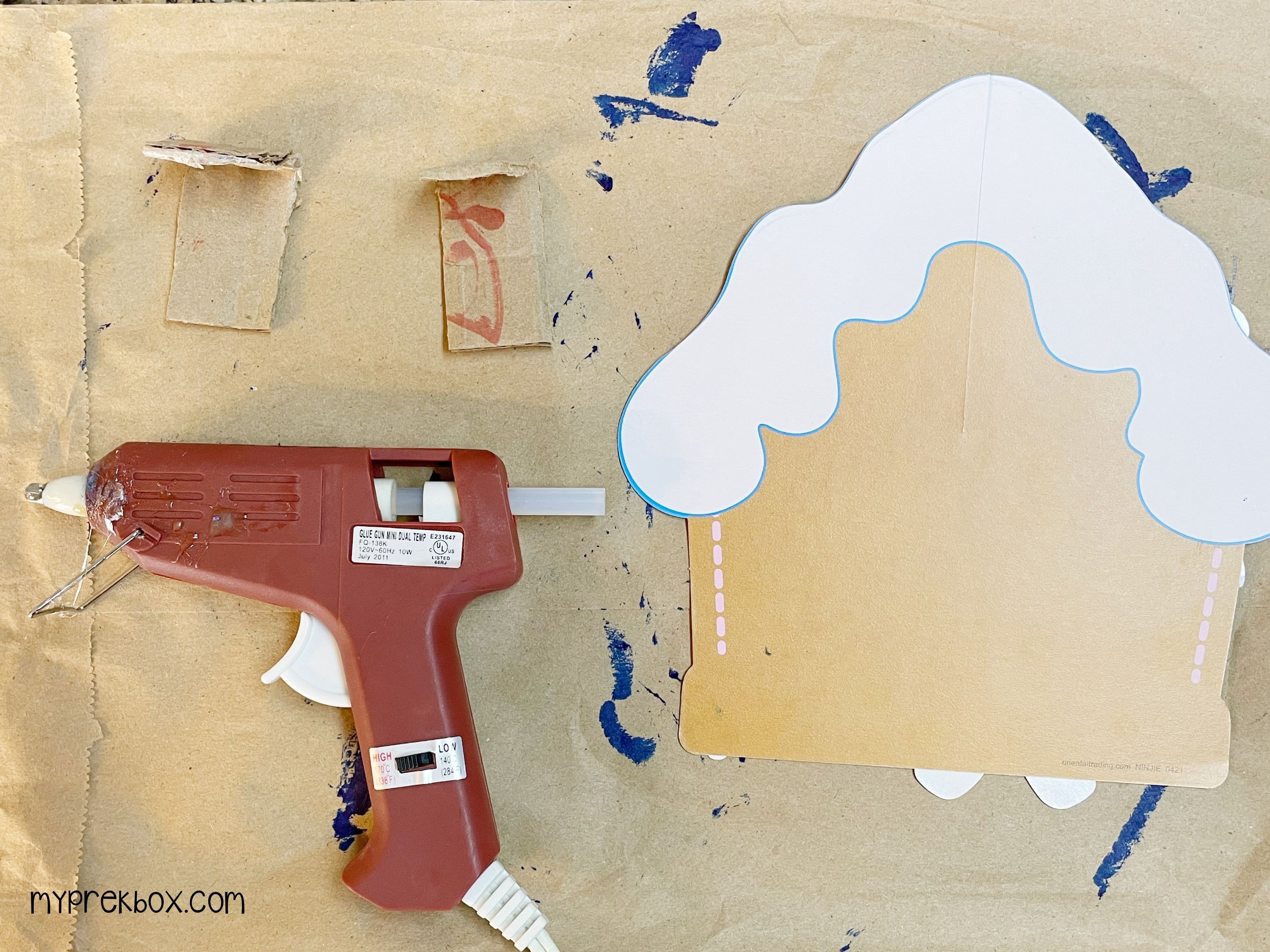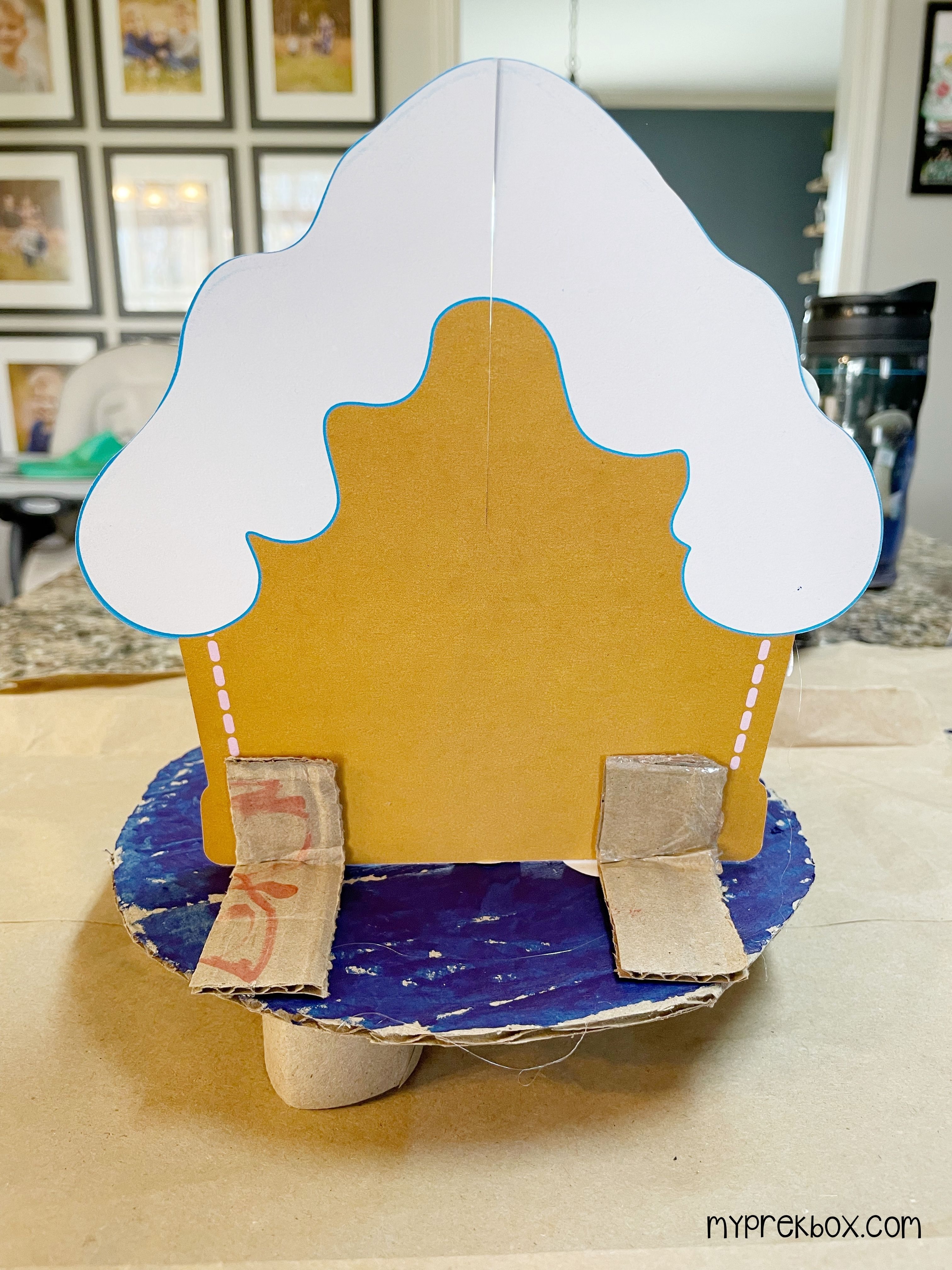 Step 5 Take one of the gingerbread man stickers and stick to a piece of cardboard. Cut around the edge of the cardboard. Create one more brace using strips of cardboard for the gingerbread man. Make sure the brace is large enough to hold one of the donut magnets.
Step 6 Glue one magnet to the brace of the gingerbread man and glue one magnet to the end of the craft stick. You want your gingerbread man to be able to stand up.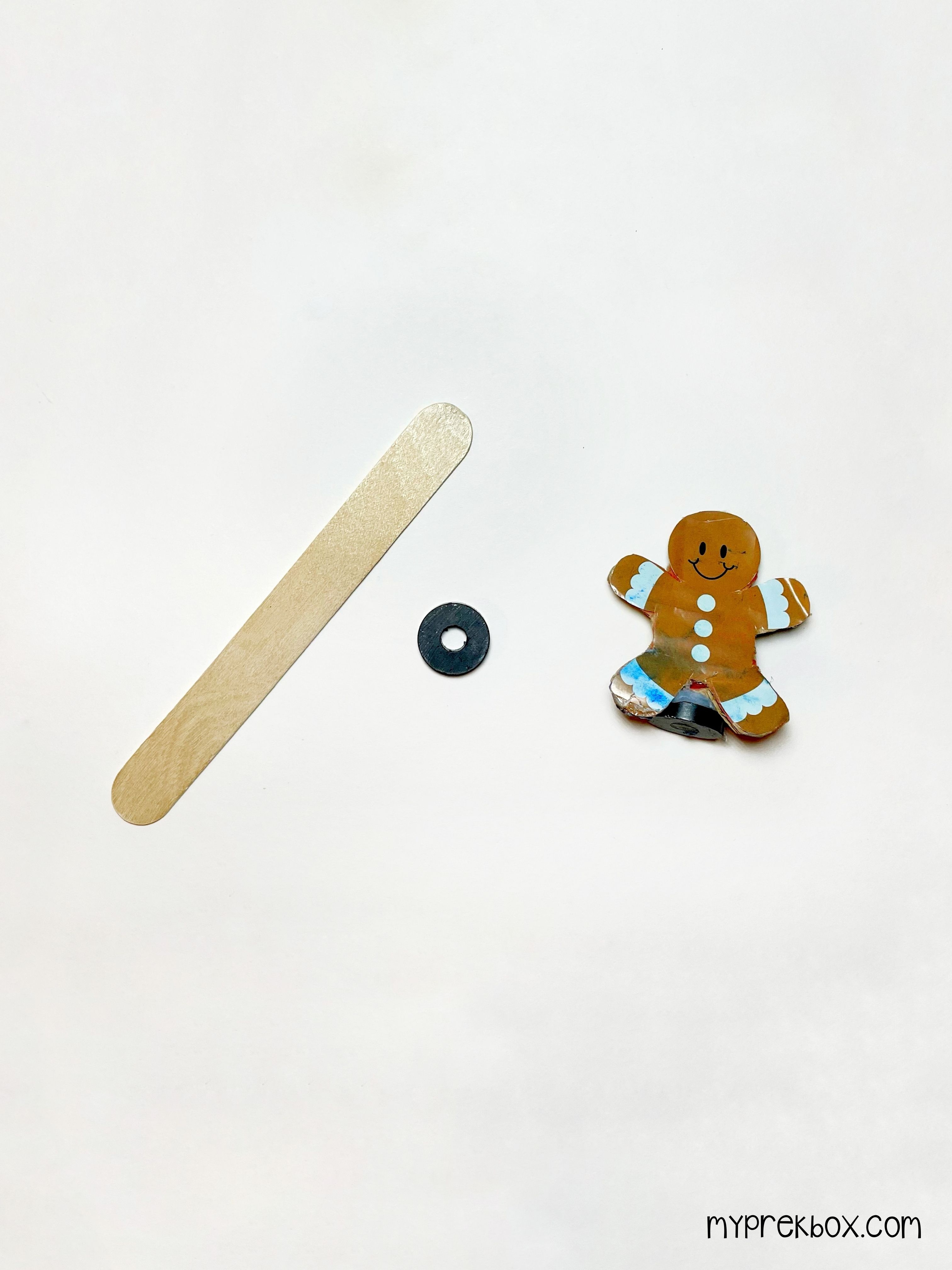 Step 7 Allow your child to skate the gingerbread man around their newly created ice skating rink as they explore the workings of magnetism!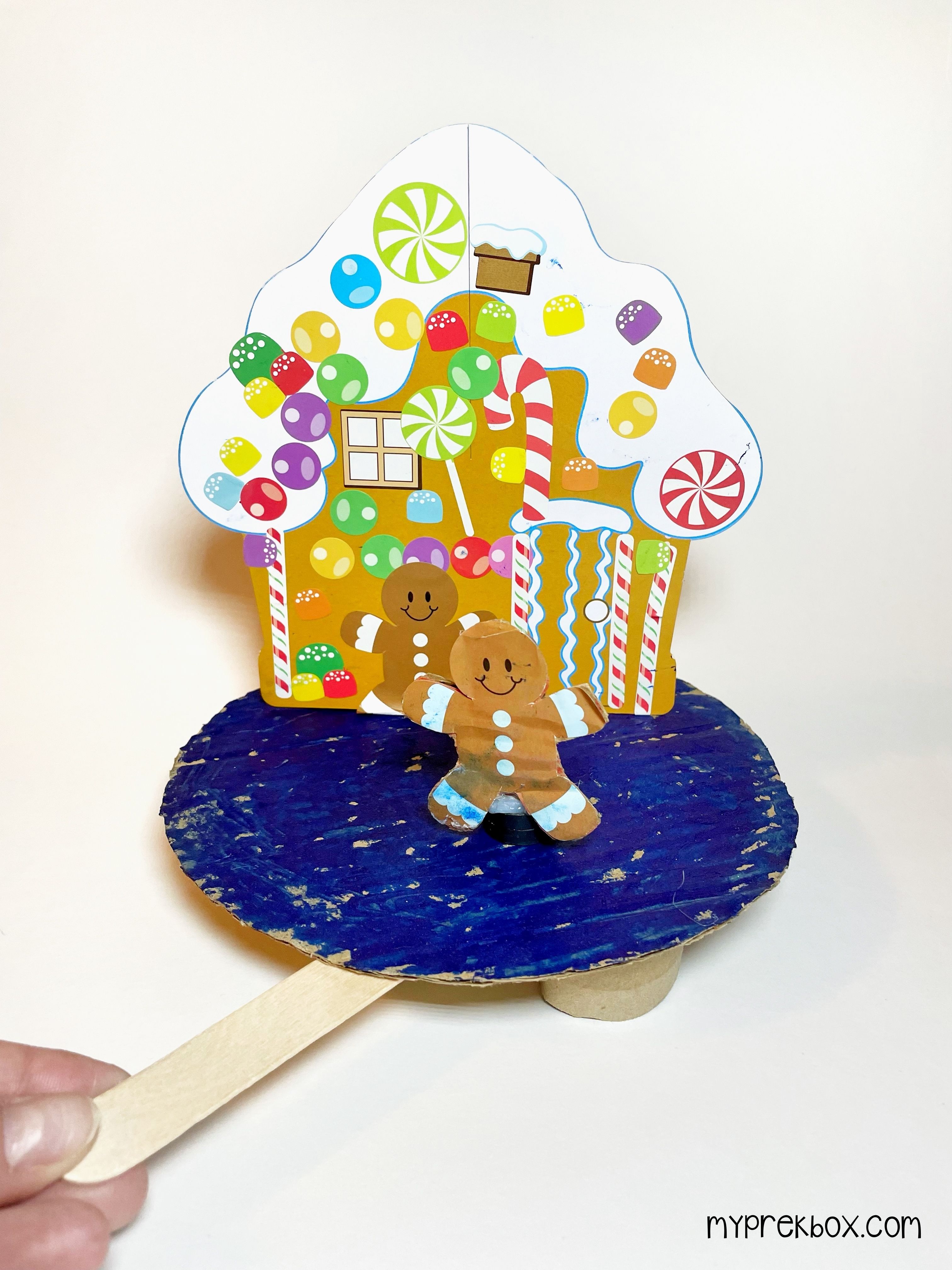 Curious about My Pre-K Box?
Everything you need to explore, learn,

create, and play!

My Pre-K Box is the best subscription box

for kids ages 3-5!