Mistake #1: Too many worksheets
If you are looking to teach your child the letters of the alphabet, you may think worksheets are the way to go. A simple google or Pinterest search and you'll be flooded with free preschool worksheets to teach letters.  I mean, worksheets are how many of us learned as kids, so it has to be good right? 
Wrong.
Typically worksheets are not developmentally appropriate for preschoolers. For one, worksheets don't do much teaching. They are much better used as a way for kids to show what they already know. It's hard to do much new learning with worksheets.
Also, worksheets tend to be boring and can feel like too much pressure for some young learners. Imagine having your mom sitting right next to you watching your every move as you type up a report for work?
Yeah, no thanks.
Many early childhood experts suggest banning worksheets altogether in the preschool years. While we wouldn't go that far, as there are some kids who like them, this mistake is at the top of the list because moreover parents overuse worksheets and kill the fun of learning,
Mistake #2: Not enough hands-on learning
Okay, so I am telling you to avoid a lot of worksheets. You may be thinking....so what am I supposed to do to teach my child the alphabet?!
There are lots of things!
Try hands-on activities: magnetic letters, bathtub letters, alphabet puzzles, and alphabet books
Incorporating sensory play into letter practice: Fill a container with rice or dried beans, add in some letters and have your child hunt for them! Stamp letters in playdough. Write letters in shaving cream.
Do fine motor activities: Strengthen little fingers with activities like Do-a-Dot marker pages and arts and crafts

Incorporate music: songs, especially ones that incorporate music are an awesome way for kids to learn!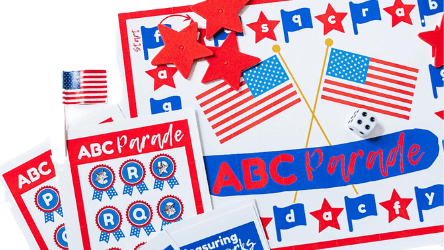 Mistake #3: Focusing on a letter of the week
There are no shortage of "letter of the week" programs available. They often use the same activities each week with a different letter.  The problem with this approach is that children don't learn the alphabet in alphabetical order. One week your child might already know the letter or have a ton of background knowledge about it. You're really wasting your time by spending a lot of time working on that letter.  Other times a week of lessons all about one letter may not be enough, and it gets boring--for both you and your little learner! It's much better to mix up both your approach and the letters.
Mistake #4: Pushing handwriting too early
This one is similar to the worksheet! I can't tell you how many parents are concerned that their 3 and 4 year old is not yet writing their letters or is forming letters incorrectly.
The truth is, most preschoolers are not yet ready to do traditional handwriting pages or practice.  When we try to push handwriting too soon, everyone is left frustrated and burnt out.  That is the exact opposite of what early learning should be all about!
What to do instead of handwriting worksheets?
Instead, focus on pre-writing skills.  Do loads of work to get their fine motor skills developed.  Sensory dough, tweezers, coloring, Do-A-Dot markers, painting, ripping paper, and using scissors are all wonderful, easy ways to build those skills! 
As your child develops, you can start to work on pre-writing strokes.  Practice making straight lines, curvy lines, circles, and zig zags.  You are building the foundation for later learning the proper techniques to form letters.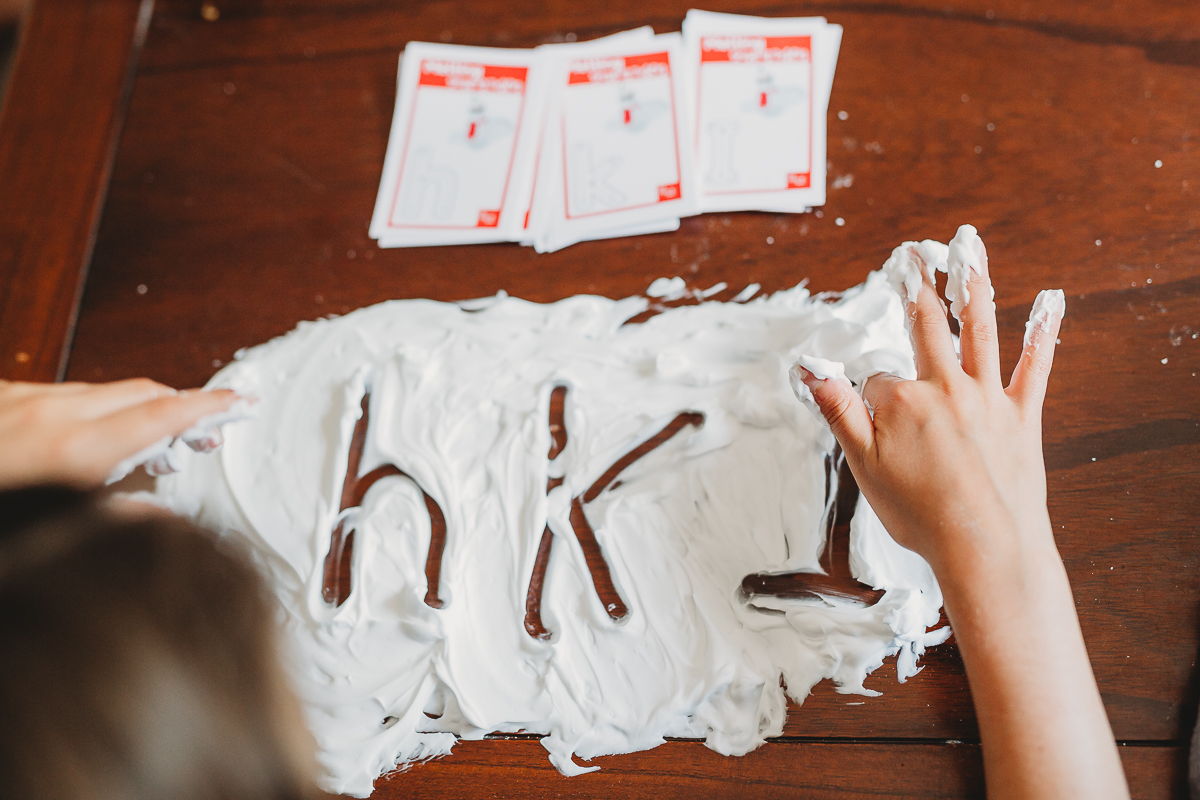 Mistake #5-Too much pressure
Does this sound familiar?
You spent all evening scouring the internet for cute ideas to do with your preschooler.  You went out and purchased extra craft supplies.  You got everything ready. Then when you suggested it to your child, it completely flopped. They were completely uninterested.  Or they took it in a totally different direction (and one that you did not find nearly as cute as that picture on Instagram!)
While this can feel frustrating, we encourage you to let it go and back off.  One of the most important things with early learning is for your child to enjoy the process.  So focus on that--the enjoyment of the process, and not on how cute the product may (or may not) look.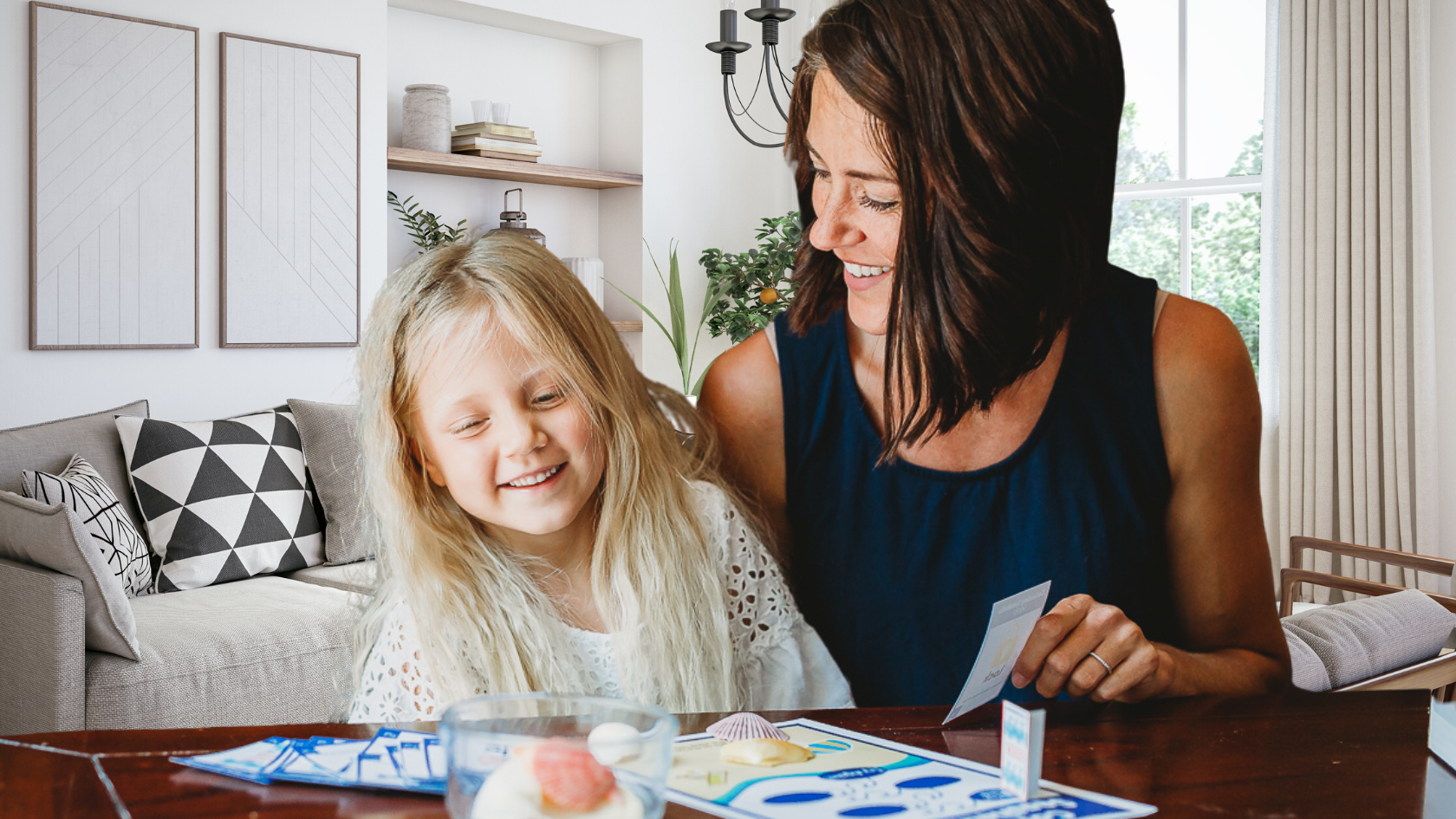 Where can I find hands-on resources for early learning?
Wouldn't it be nice to find a playful approach to learning? Something that doesn't require any prep and has lots of flexibility? Something that clearly explains to the parent what to do (and what not to do)?
Great news! 
Early childhood educator and preschool mom-made, My Pre-K Box takes the stress out and puts the fun back in preschool learning at home! Your preschooler will be so excited to see his/her package each month on their front door! 
Inside My Pre-K Box you'll find...


a unique fun kid-friendly theme

an easy to understand grownup guide

2+ hands-on math games

2+ engaging literacy activities

hands-on sensory play

cute learning tools

a fun thematic craft
It's super easy and so much fun! Whether you are a homeschooling family or looking for extra activities to give your child a boost, My Pre-K Box make things easy on you!