Nighttime is for bedtime, but for our nocturnal friends, it is the opposite! Nocturnal animals are active at night and sleep during the daytime. Do you know some nocturnal animals? Learn more about them in our latest My Pre-K Box - The Nocturnal Box!
My Pre-K Box: The number

1

subscription box for preschoolers!
My Pre-K Box is an educational subscription box for preschoolers filled with different learning activities for math and literacy skills! With fresh new themes each month, your child will delight in all of the fun, play-based learning activities inside! Prepped and delivered straight to your door, My Pre-K Box is so much fun, your child won't even realize how much they're learning!
Nocturnal animals include some species of owls, bats, raccoons, snakes, skunks, foxes, and hedgehogs. They are active at night and then sleep during the day. Though it's hard for us to do normal activities during the night like eating or walking around, our nocturnal friends have highly developed senses, which makes doing regular activities easy for them even at night! For instance, some of them can see better in the dark and that helps them gather more food. Some of them also sleep during the day to avoid predators.
What's Inside The Nocturnal Box?
If your kids love some of these nocturnal animals, our newest box will definitely excite them! Aside from its hands-on and play-based activities, the games feature our cute nocturnal friends! This will surely catch their attention. And while you are playing with them, you can also tell some interesting facts about these nocturnal animals! Let's have some nighttime fun and learning, as we check out the games and activities inside The Nocturnal Box!
Activities for Learning Math
1 Race the Bats Home
Materials: Race the Bats Home game mat, Race the Bats Home cards, bat playing pieces
Game mechanics: Help the bats reach home before morning! To begin the game, place your bat playing piece on the START. Randomly select a card from your opponent, then name the shape on the card. Move your playing piece to the next available space on the board with that shape. But watch out for the "Fly Back" space - you'll have to follow the arrows and move back if you land on it! The first player to reach the FINISH space is the winner!
About the game: Help your kids learn and master shapes through this fun and exciting game! As they repeatedly play this game, their shape recognition skills will be developed while they're having fun!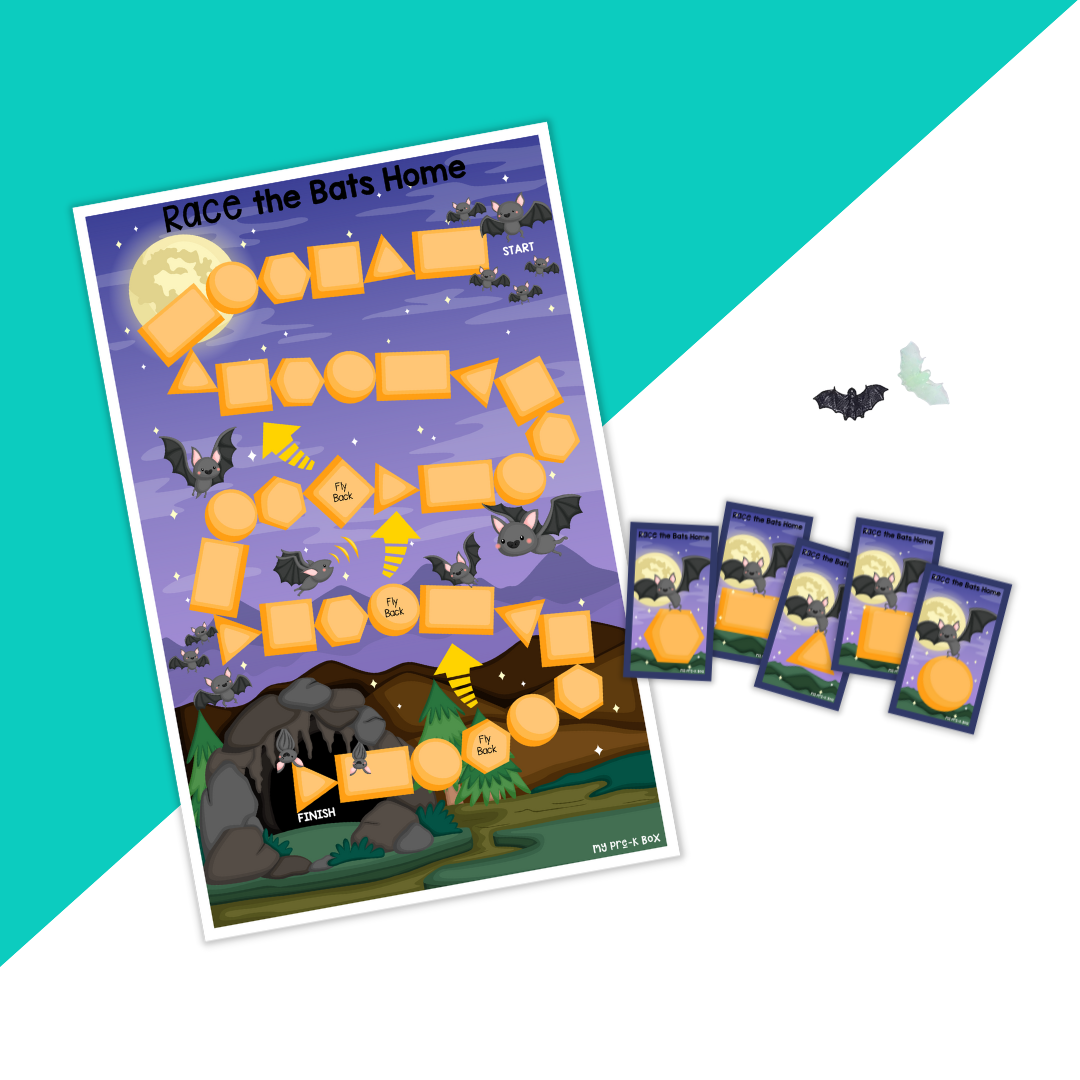 2 Slithering Snakes Measure
Materials: Slithering Snakes Measure game mat (on the reverse side of Race the Bats Home game mat), counting links
Game mechanics: Select a snake on the game mat to measure. Use counting links by connecting them together until the length of the links is the same as the length of the snake from tongue to tail. Count the links, say it out loud, and repeat until you have measured all of the slithering snakes on the game mat!
About the game: The Slithering Snakes Measure game is a great way to introduce non-standard measurements to kids by counting the connected links to "measure" the snakes! They'll also be able to practice counting as they go!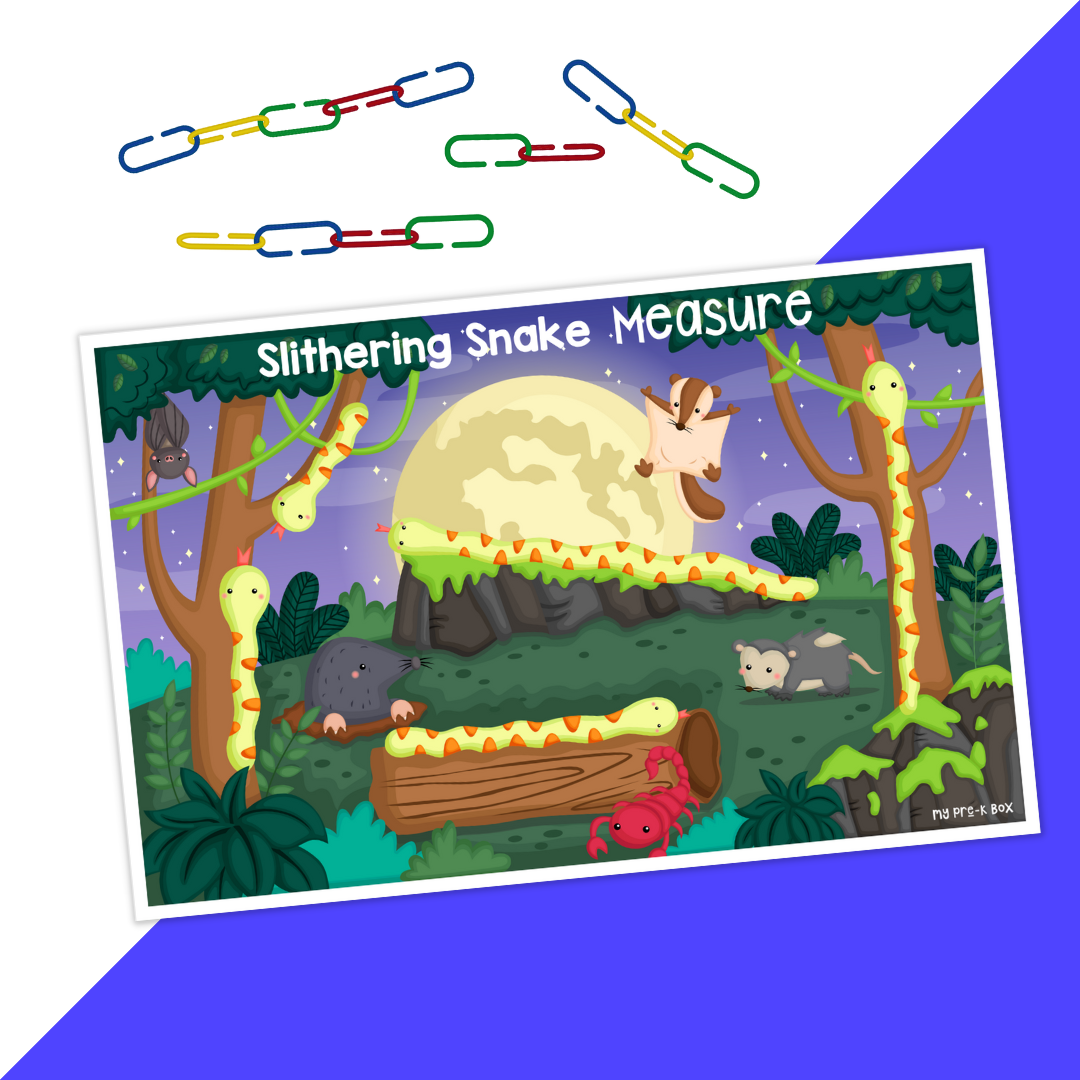 3 Hedgehog Quill Count
Materials: Hedgehog Quill Count game mat, Hedgehog Quill Count cards, golf tee "quills"
Game mechanics: Help the hedgehog retrieve its quills! Use the cards to determine how many quills to add to the hedgehog. The spots on the hedgehog form a tens frame. It helps children see numbers in relation to 5 and 10. When filling the tens frame, move left-to-right and top-to-bottom, as in reading.
About the game: For younger kids, this is a good way to practice counting up to 10. If they have mastered that already, you can teach them to subitize since it has a tens frame. Subitizing is the ability to instantly recognize the number of objects without actually counting them, which is a very useful math skill! Moreover, placing the quills on the game mat improves their fine motor skills.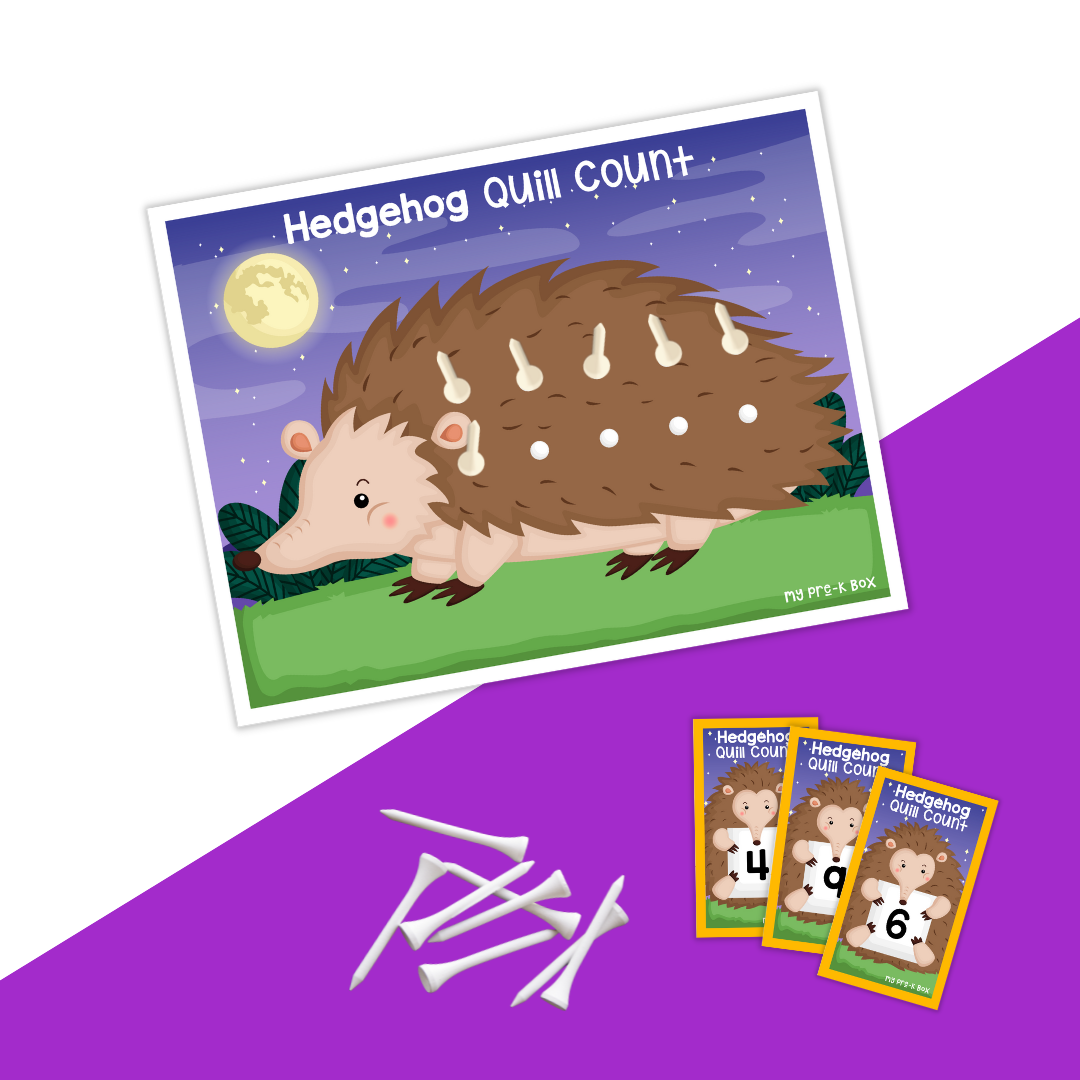 Literacy Activities
1 Trash Bandits Syllable Sort
Materials: trashcan cards, Trash Bandits cards, tape
Game mechanics: These pesky raccoons love getting into the trashcans and stealing trash at night! Place the cards in the correct trash bin with the number of syllables that matches it. Start by rolling each trashcan into a cylinder and secure it with a piece of tape. Let your child identify which trash can is for 1 syllable, 2 syllables, and 3 syllables. Then, shuffle the cards and start randomly selecting a card. Ask him to name the word pictured on the card, then help him segment it word into syllables by clapping as you say each syllable. Repeat it, this time raising a finger each time your child claps. Once he is able to identify or count the number of fingers raised or the number of claps he did, ask him to place the card inside the corresponding trashcan based on the number of syllables in

the word.
About the game: Practice segmenting words into syllables as you place the trash bandits in the correct garbage bin! This game is a great help in developing his phonological awareness, which can make it easier to teach him reading in the future!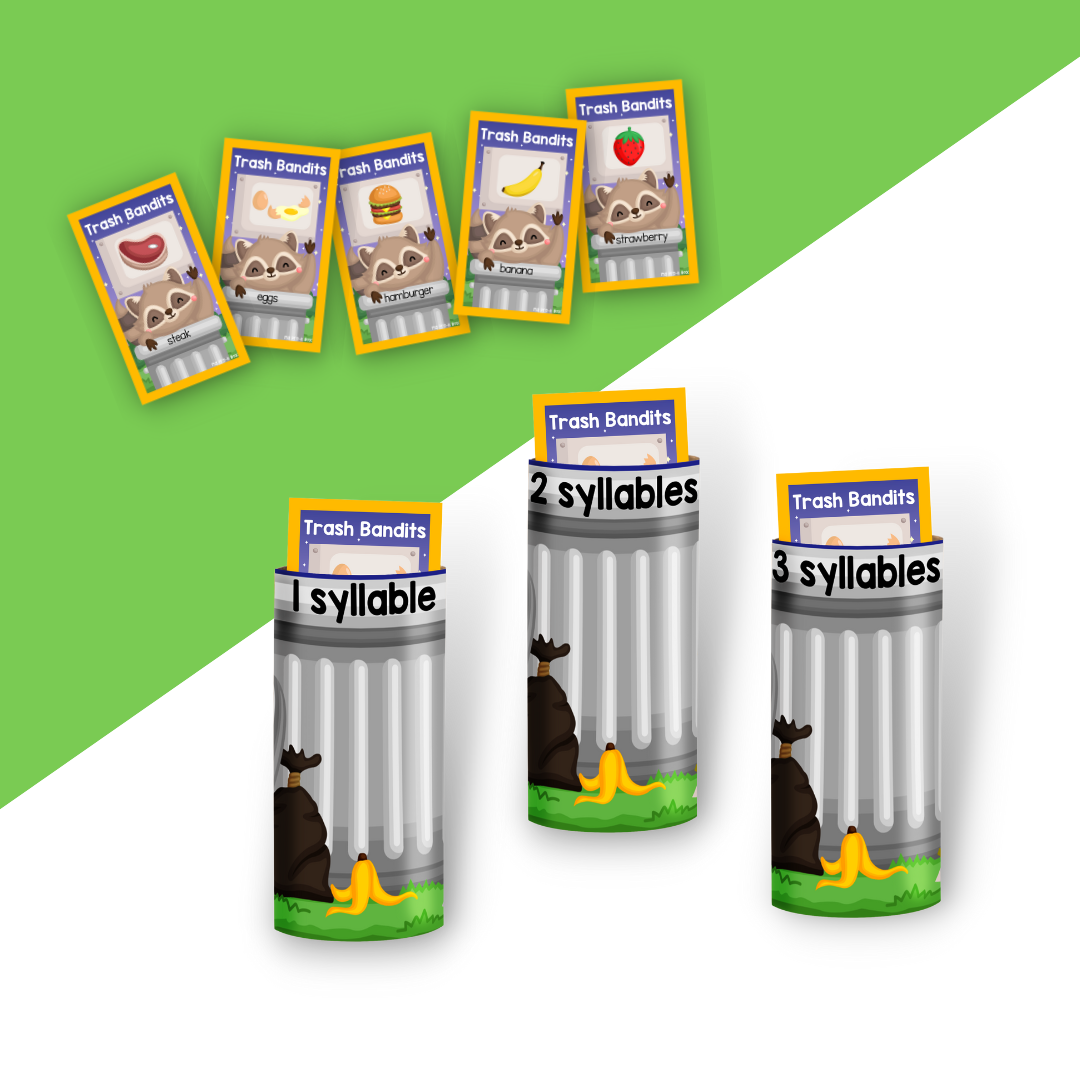 2 Lightning Bug Letters
Materials: Lightning Bug Letters cards and highlighter
Game mechanics: Select a Lightning Bug Letters card. Name the letter pictured on the jar. Next, look at the letters on the lightning bugs' tails. Find the ones with the same letter as shown on the jar. Use your highlighter to color the lightning bug's tail with the correct letter! Repeat with the remaining cards, highlighting the lighting bug tails with the letter matching the jar.
About the game: The Lightning Bug Letters helps with kids' letter recognition ability. Coloring the lightning bug's tail with the highlighter also helps them practice proper pencil grip.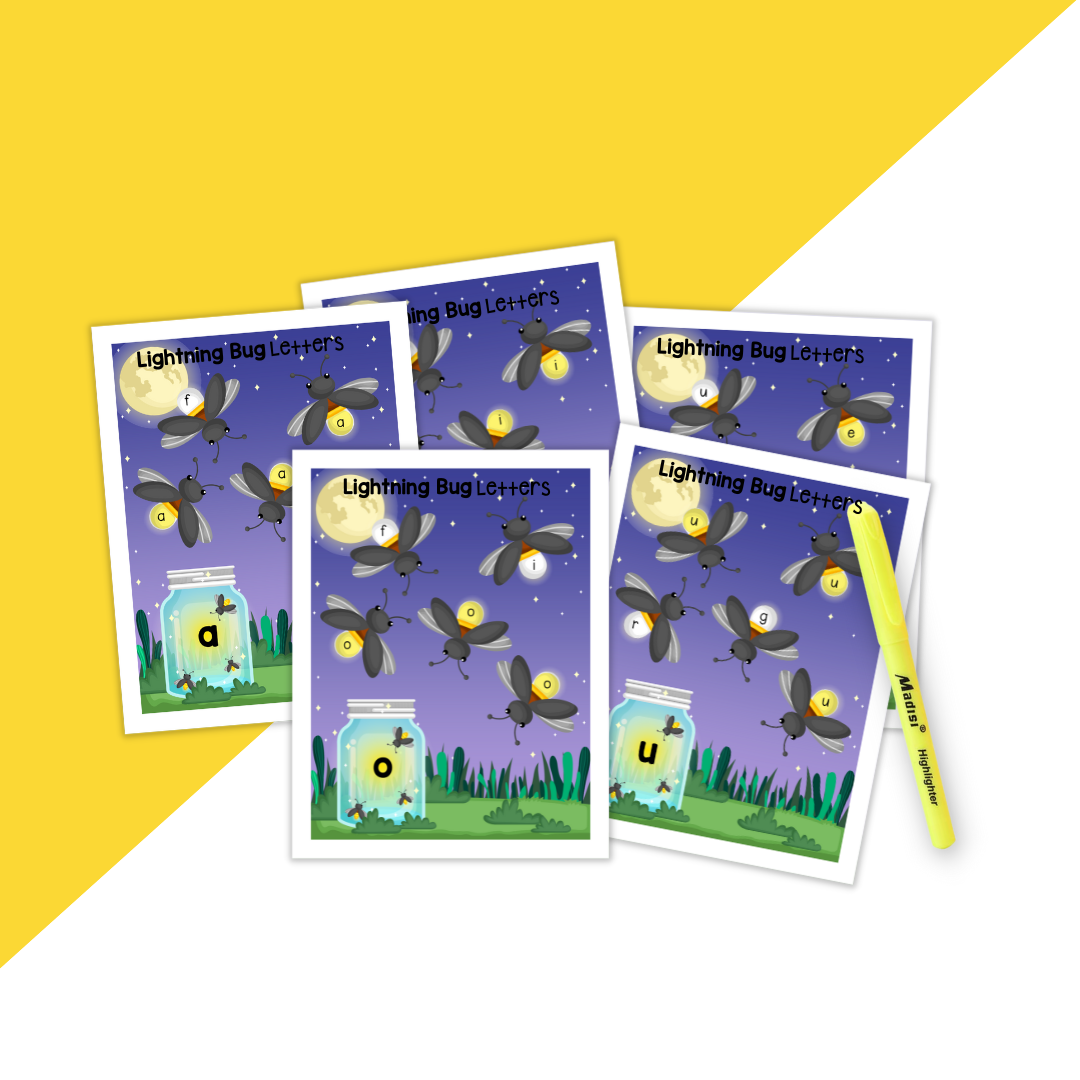 Want more animal-themed activities for your kids?

Wish granted!

Here is a free copy of our Pets Preschool Fun Pack! It includes 10 pet-themed worksheets that your kids will surely love. The activities in the Pets Preschool Fun Pack can help in developing their math and literacy skills as it includes activities on counting, sorting, matching sounds, measuring, rhyming, and so much more!
Sensory play and crafts
1 Patterned Bat Magnet Craft Kit
Enjoy creating this cute night bat craft with the Patterned Bat Magnet Craft Kit included in The Nocturnal Box! Kids are always amazed by magnets and they also love crafts - and this has both! Double the fun!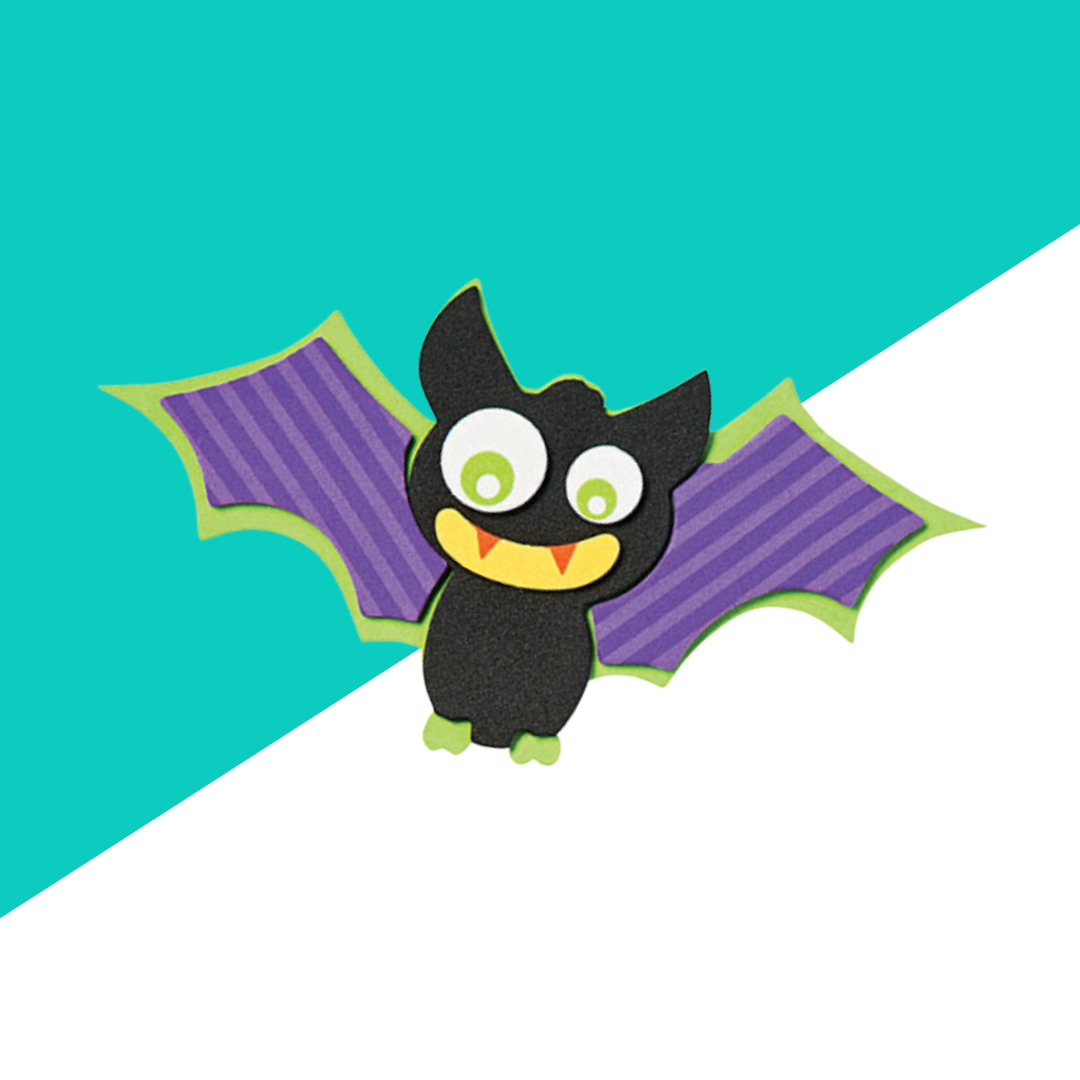 2 Squeeze-A-Dohz Owl Toy
This cute owl toy is quite similar to a stress ball and its soft and squeezy feel is an excellent sensory activity! As kids squeeze it, their hand muscles also get the exercise it needs!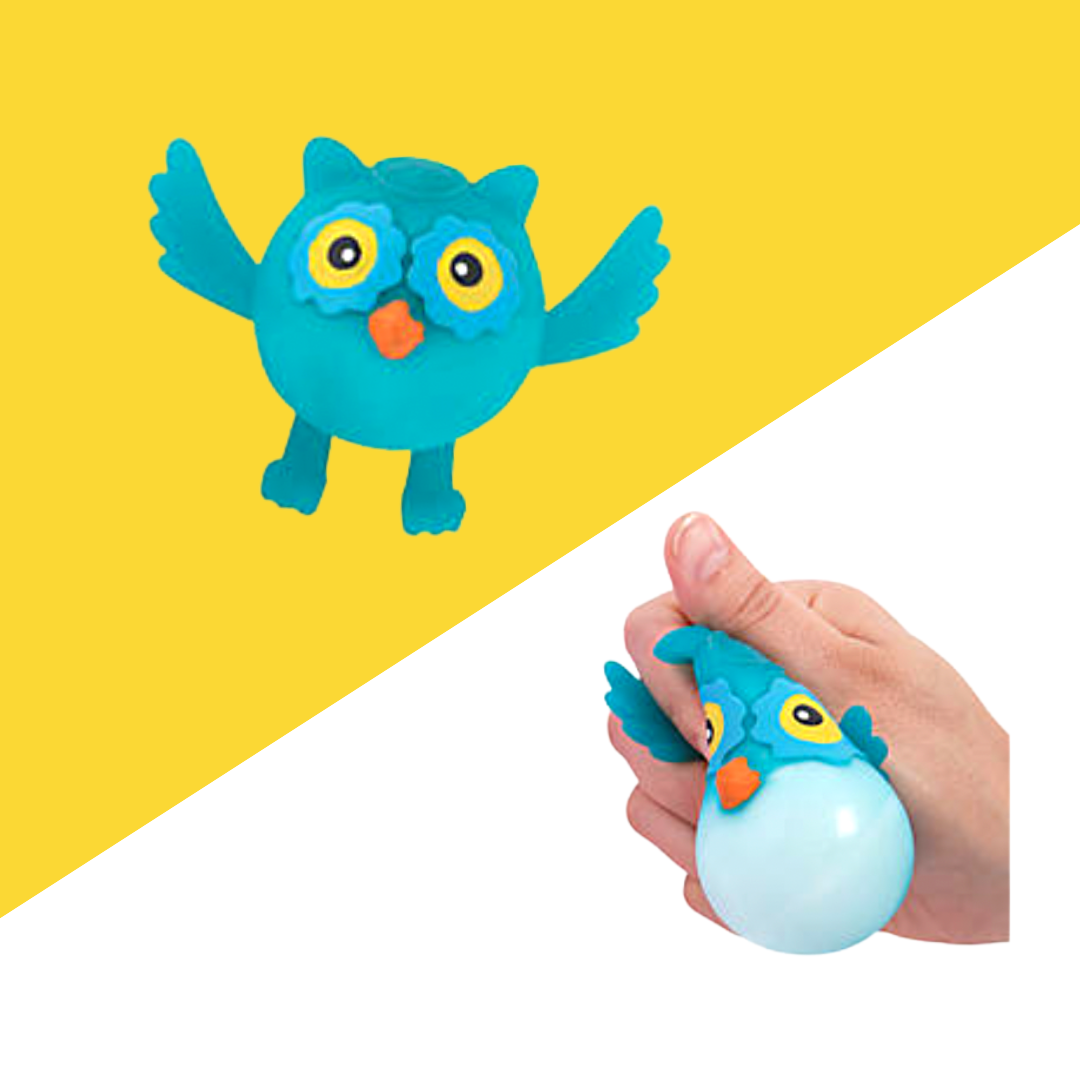 Craft Lovers Upgrade
1 Paper Straw Bat Craft Kit
If you subscribe to our Craft Lovers Upgrade, you'll also get this Paper Straw Bat Craft Kit! Create a cute bat while practicing fine motor skills and developing his creativity!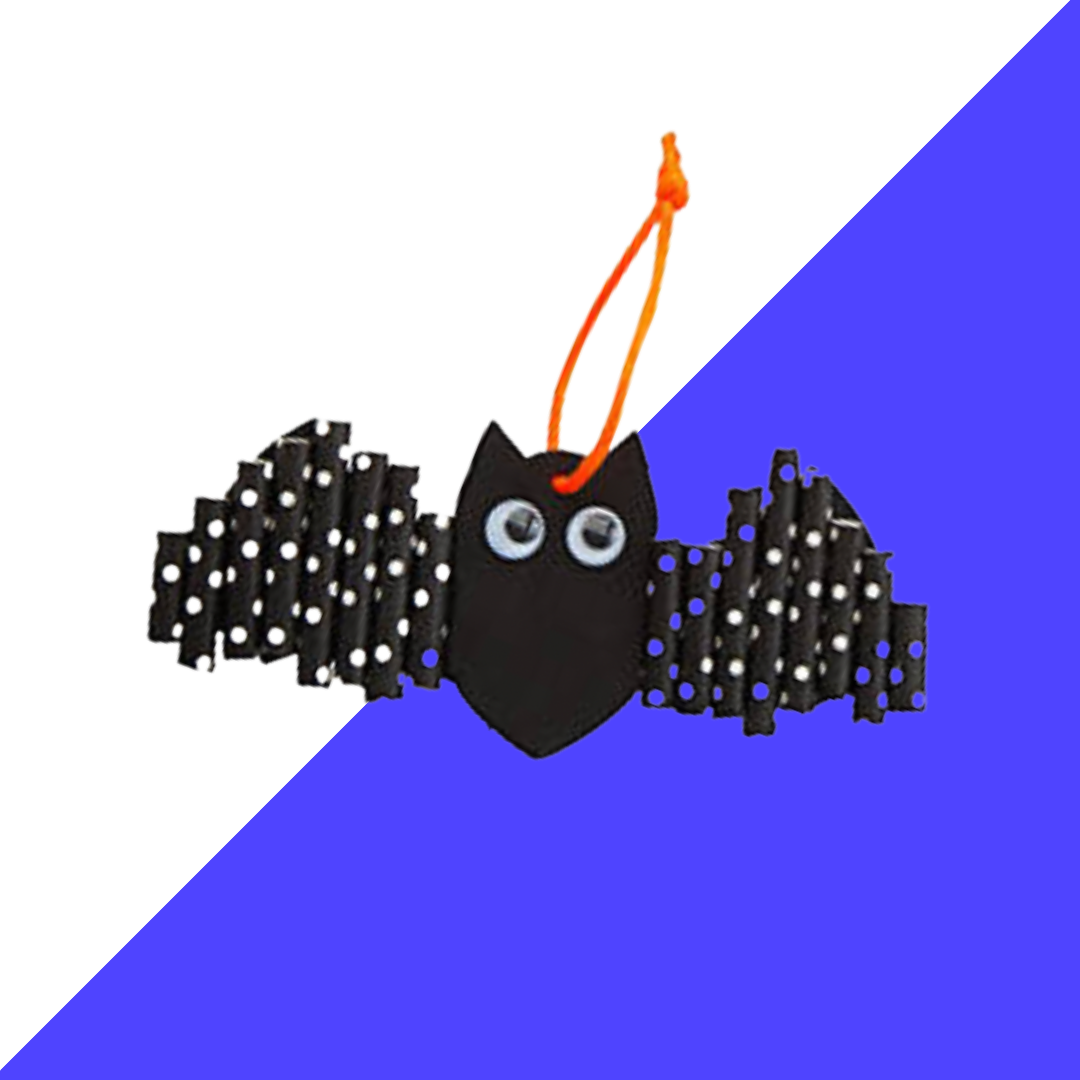 2 Pom Pom Owl Ornament Craft Kit
Get this colorful Pom Pom Owl Ornament Craft Kit too when you subscribe to our Craft Lovers Upgrade! You can also let your kids use tweezers or small tongs to place the pom poms in the owl's body to help them practice correct pencil grip and develop their hand muscles.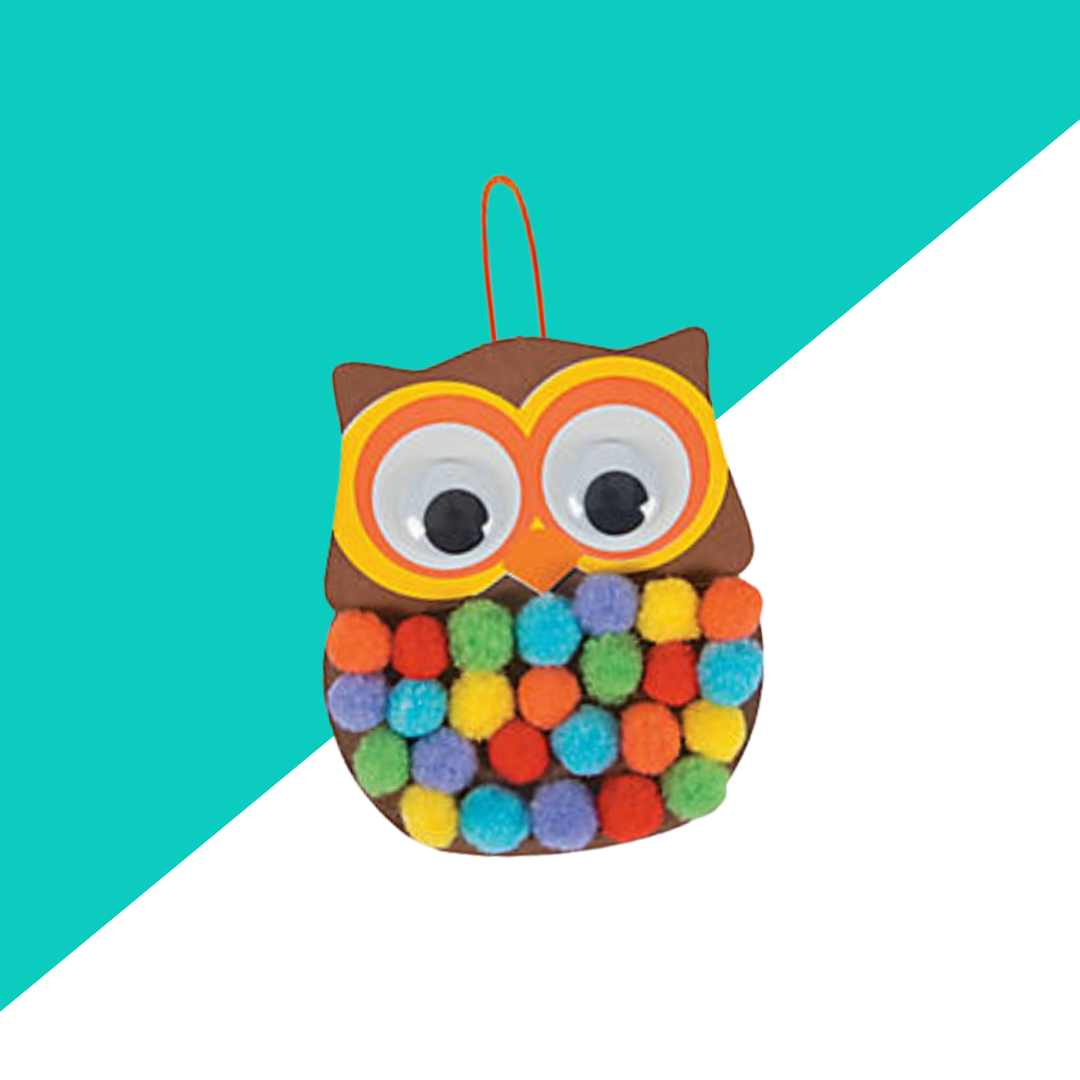 Grownup Guide
Aside from this blog post, a Grownup Guide is also included in the box to help you in assisting your kids in playing and learning! It has more detailed instructions and also includes examples on how to play the games! No need to worry on figuring out how the activities work - it's all in this Grownup Guide!
Wow, that was so much fun! If you are interested and wanted to get The Nocturnal Box, subscribe to My Pre-K Box now to enjoy this and many other wonderful themed boxes that make learning more fun for your preschoolers!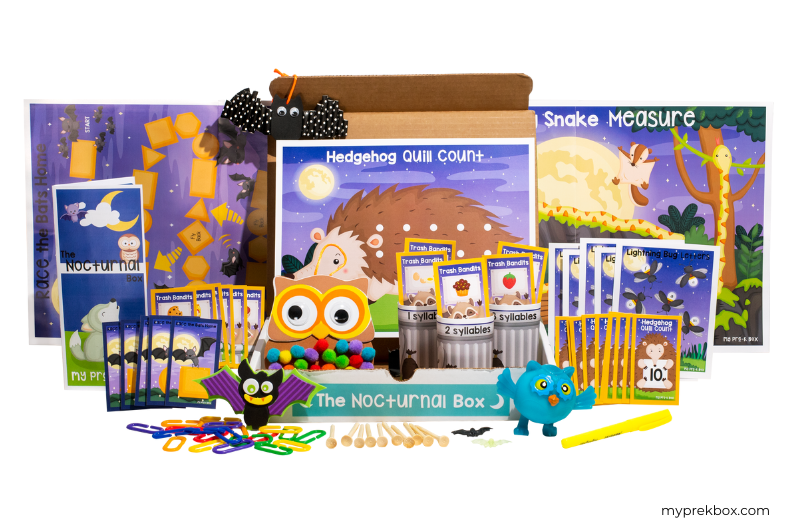 Did you enjoy your tour inside The Noctural Box? The games and activities are really cute and educational, kids wouldn't be able to resist playing with them! If you aren't subscribed to My Pre-K Box and would like to know more about other My Pre-K Boxes, check out some of our featured blog posts!
Why Choose My Pre-K Box?
1 The activities are all play-based and learner-centered.
Every single activity is well-thought and child-friendly, and ensures learning while having fun!
2 Easy and effortless
If you would be the one to research and prepare the crafts yourself, it would be too tiring and time-consuming. But if you subscribe to My Pre-K Box, it will be delivered to your door every month, hassle-free and easy right? You can have more time for fun and quality family time!
3 Affordable prices
The monthly subscription plan costs $37.95 each month. Or you can save more by committing to a 6-month term ($32.95/month) or a 12-month term ($30.95/month). We also have regular promos and discounts! Check out our current promos here, or choose your plan now!
4 High-quality materials
All the contents of the box are carefully selected and are of top quality to ensure the safety of your kids! Most are also reusable, so your child can play it over and over again!
5 Great customer service
100% Happiness Guaranteed! We make sure to give you unparalleled customer satisfaction. If you have a problem, we will solve it. Because as you support our family business, we also treat you like family.
So, what are you waiting for? Subscribe now and start making learning fun for your kids!

Let's Connect
What do you think of The Nocturnal Box? Share your thoughts! Or if you have already received one, share with us your adorable photos of your kids enjoying the activities inside The Nocturnal Box! Just use the hashtag #myprekbox and be sure to LIKE and FOLLOW us on Facebook and Instagram for more updates and sneak peek on new My Pre-K Boxes!
Haven't Tried My Pre-K Box Yet?
My Pre-K Box is the best subscription box for

kids 3-5 years of age!

Everything you need to play, create, explore,

learn, laugh, and enjoy!