STEM — It's an abbreviation you've likely heard all about in regard to your kids' education, but why? What exactly is this topic and why is it so important in preschool today? Below, we'll dive into what STEM is, what it can do for our children, and some easy ways to implement it in your own home.
My Pre-K Box: The Best Educational Subscription Box for Preschoolers
My Pre-K Box is an educational subscription box for preschoolers aged 3-5! We deliver the most fun play-based preschool learning available! Each box has its own unique theme and is filled with different learning activities to target math and literacy skills. Your kids will have fun exploring the new activities, and you will delight in the fact you are helping them with essential Kindergarten readiness skills!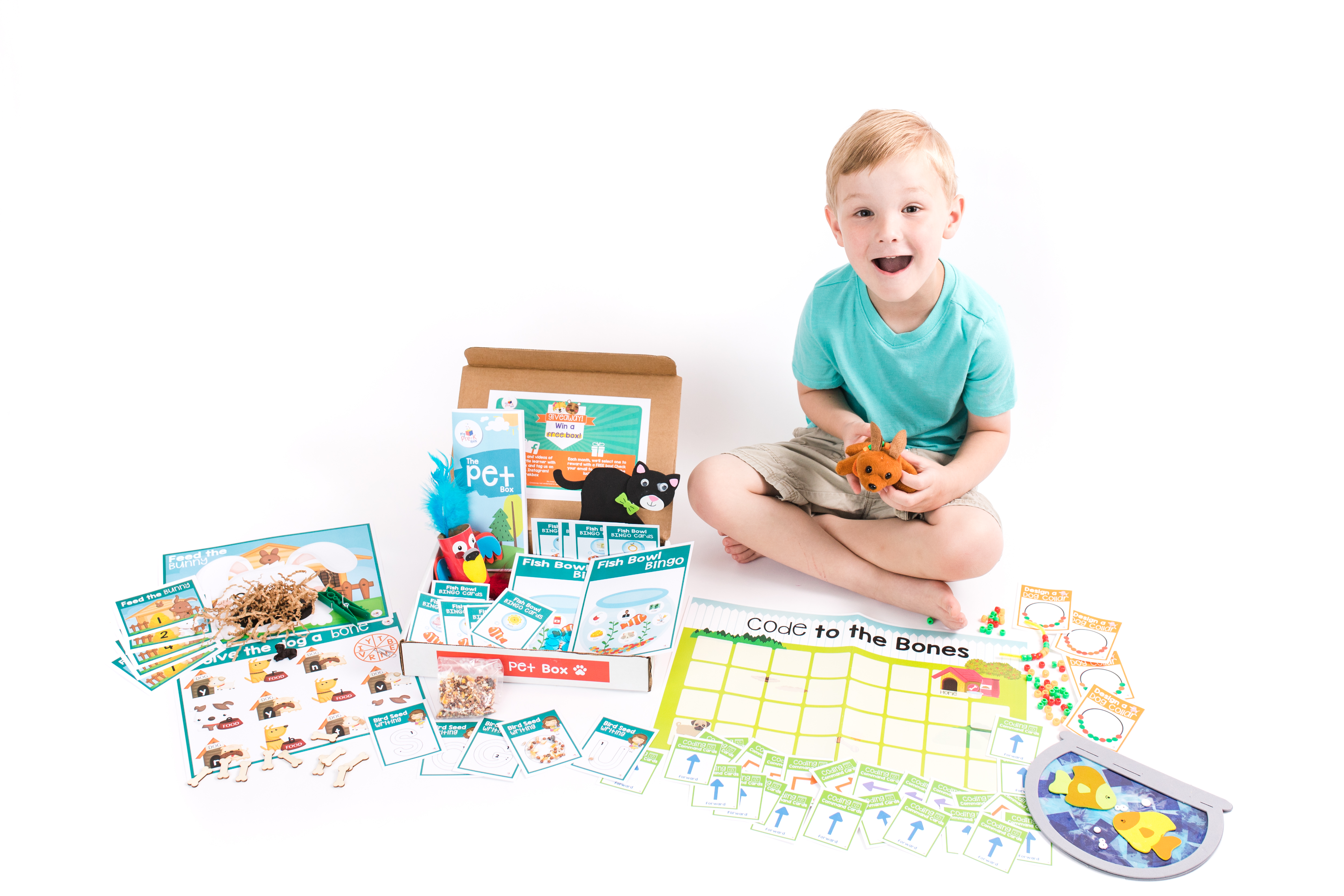 Looking for More STEM Preschool Activities?
Check out our FREE Preschool Science Fun Pack! These activities are great for teaching your preschooler important concepts like:

Labeling parts of a plant

Weight of different objects

Taste

Animal habitats

Seasons

Weather

Sorting trash, recycling, and compost

...and more!
What is STEM Learning for Preschoolers?
STEM stands for Science, Technology, Engineering, and Math. These sound like big terms to introduce to preschoolers, right? They're actually fairly simple to implement, but they build the base for future growth in each of these areas nonetheless.
STEM learning for preschoolers can look like building with blocks, engaging in science experiments, exploring numbers and their corresponding quantities, and so much more. The activities are designed to be interesting since the goal is to create a love of learning in each STEM category that follows our kids throughout their lives.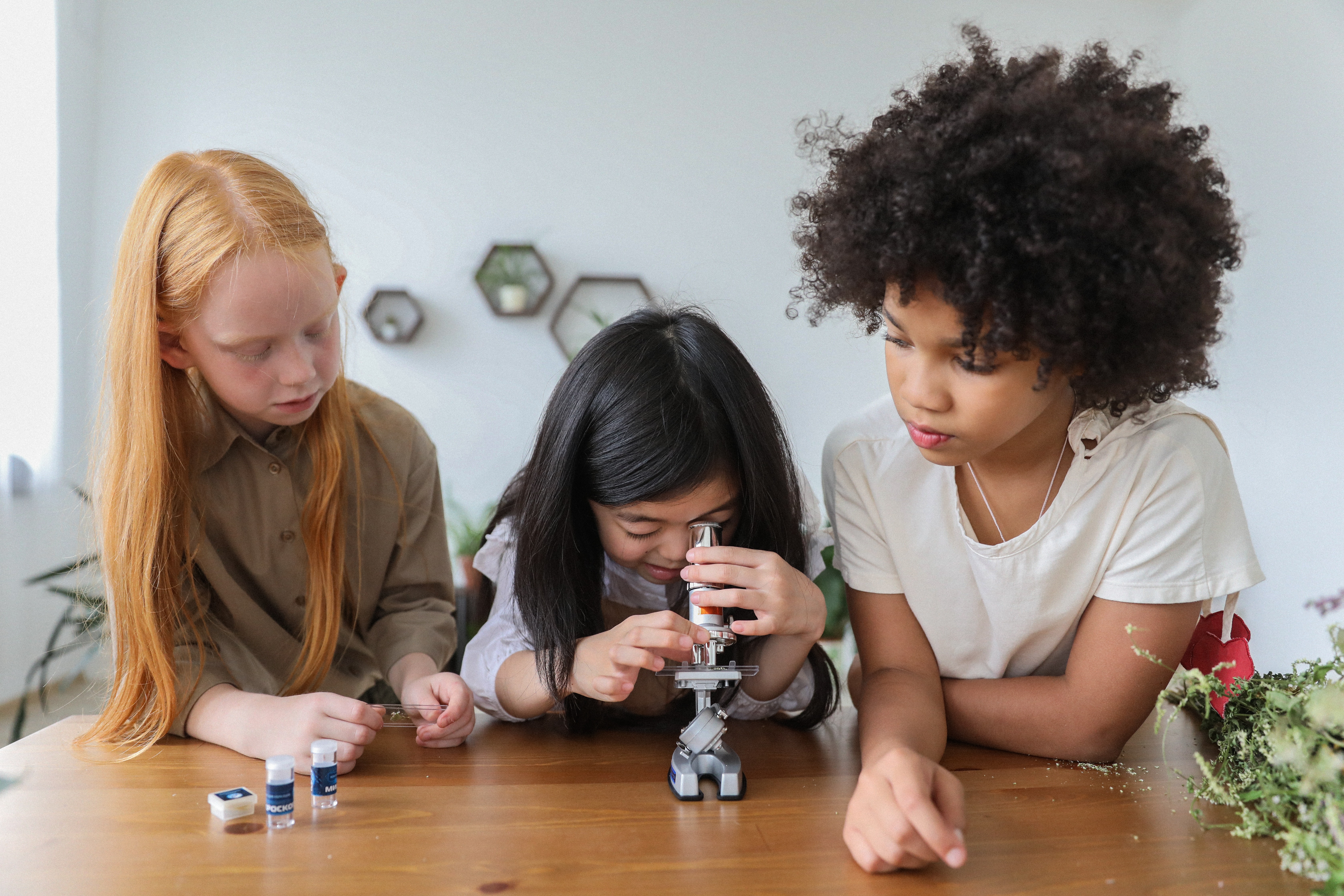 Skills STEM Strengthens for Our Children's Lives
STEM learning for preschoolers isn't just counting or discovering what sinks and what floats. This type of education teaches an incredible number of skills that can follow our kids throughout their lives:
Early Math Skills — STEM introduces math and provides an endless path for kids to continue building their skills. Studies have shown that children who are introduced to STEM at an early age have more success in math, and school in general, in the future.
Problem Solving — STEM is more than learning mathematics and science concepts on a piece of paper. It's applying the topics to real-life problems right in front of children's eyes. STEM makes science, technology, engineering, and math learning real.
Teamwork — Most STEM learning for preschoolers can be done in teams. If you have more than one child, they can work together to find the activity's solution, building on their communication and cooperation skills throughout the process.
Creativity — STEM activities don't have one straight solution — they take creative, out-of-the-box thinking to complete. These projects get little brains thinking deeply — a skill they'll gladly take with them throughout their lives.
Curiosity — STEM learning for preschoolers is fun! It's intriguing and complex, ensuring young minds will be attracted to its challenges. This sparks a curiosity that can easily turn into a lifelong love of learning, benefitting your child in every educational adventure that comes their way.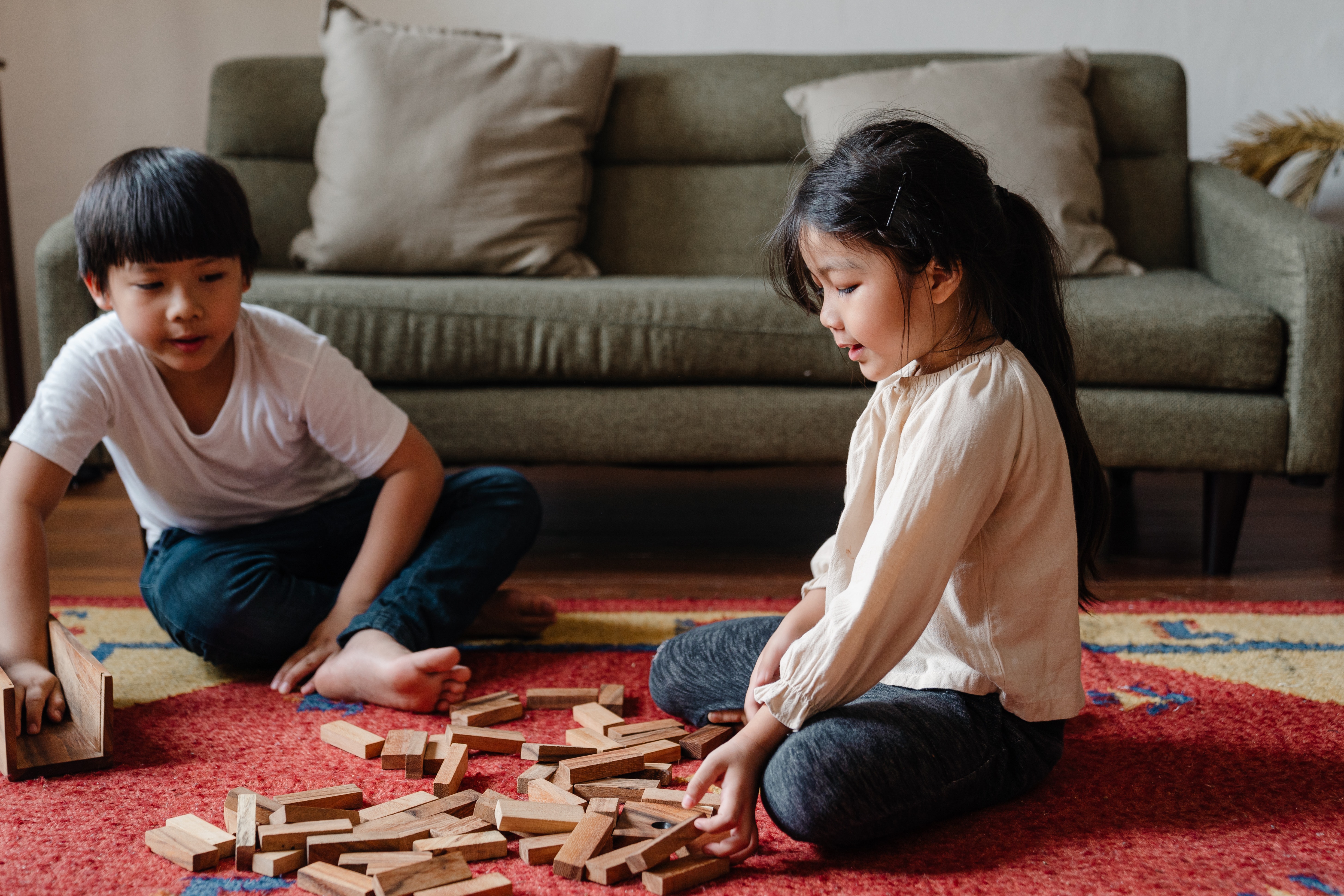 Easy STEM Activities for Preschoolers to Try at Home
So, STEM learning for preschoolers is nothing short of incredible — but how do you implement it at home?
There's no shortage of easy at-home STEM activities, such as our Rocket Launch activity or our Design a Pool plan. Follow one of these fun plans or go along with a super simple plan from the list below:
Block City — Blocks are the perfect STEM tool with their well-defined shapes and stacking (engineering) ability. Grab all the blocks in your house and set them on the ground. Encourage your little one to create an entire town — tall skyscrapers, small homes, and maybe even a park to play in. The creations they come up with are sure to be fun and educational at the same time.
Vinegar and Baking Soda — Grab these two kitchen staples and let your little STEM scientist get to work. Combine them on their own, add food coloring and a few fun containers, or go all out and build a volcano. Make some hypotheses before you begin on what will happen when your ingredients mix and talk about the real results after you've finished. The unique reaction will have your little one engaged and intrigued in the world of science, all without ever stepping foot outside your home.
Magnet Play — Yes, STEM really can be as simple as exploring magnets. Use the set on your fridge for younger kids, or set up a tray filled with magnets and metal objects for the older ones. The scientific properties will come to life in front of their eyes.
Vehicle Ramp Play — Grab a few empty boxes and create a ramp from your couch or kitchen table onto the floor. Which car makes it to the bottom first? How can you make your ramp faster or slower? An endless amount of fun learning awaits.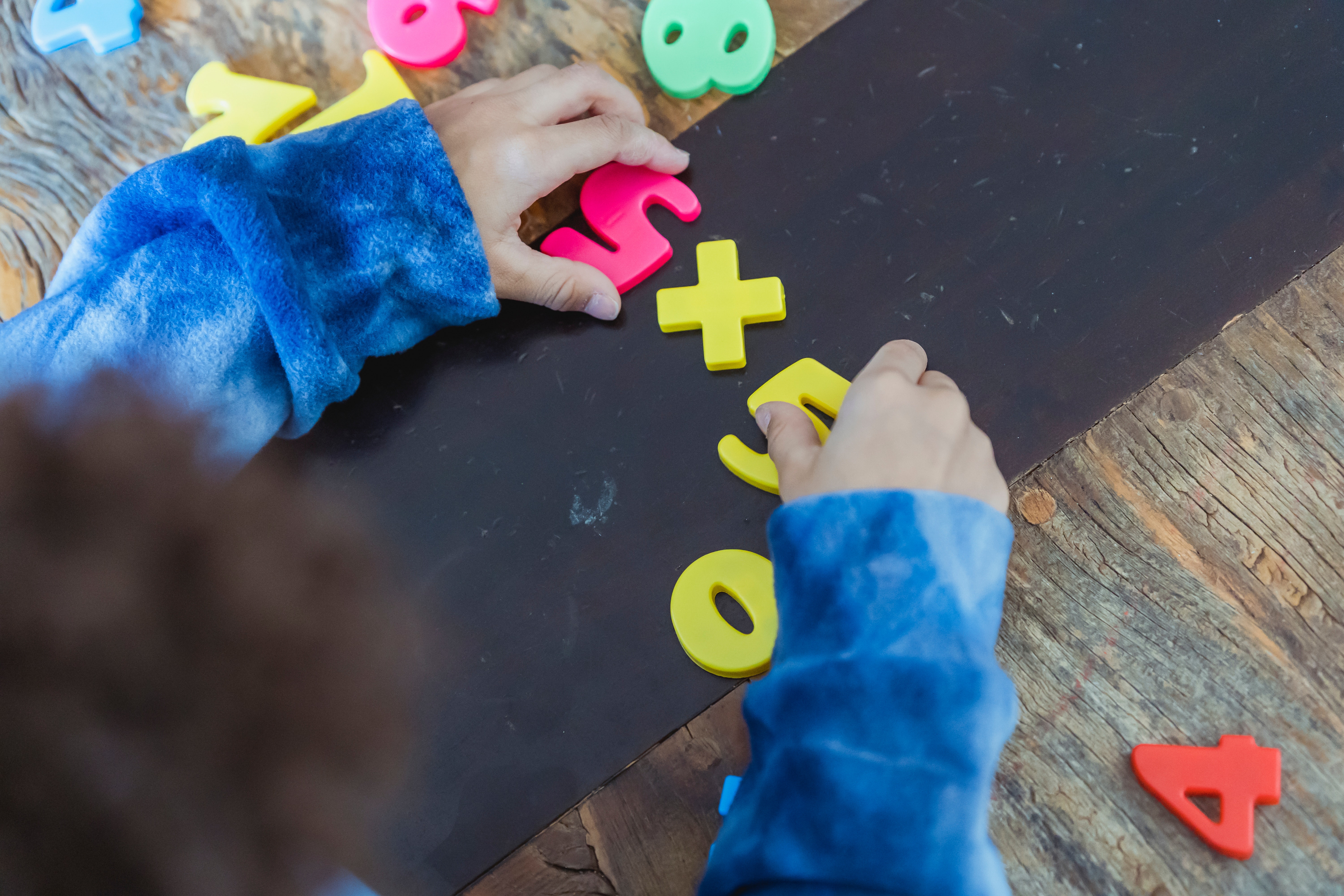 For more STEM learning activities, check out these blog posts too!
STEM learning for preschoolers is a simple way to add educational concepts to your summer plans. Try out simple activities or add a few complex ones into the mix for even more fun. If you need a little help planning the ultimate activities for your little ones, consider giving My Pre-K Box a try. The themed, ready-to-complete projects bring simplicity for you and plenty of smiles for your little ones, too.
Each month My Pre-K Box creates an exciting, educational box for preschoolers with themed math and literacy activities! Preschoolers will love play-based learning and parents will love the easy, open-and-play format!
No more searching, prepping, and stressing out about planning preschool activities. Each month, we focus on a different set of Kindergarten readiness skills and provide all the materials and instructions you need right in the box. You'll never have to worry about what activity to do next or spend hours looking for ideas online again!

Let's Connect!
We absolutely LOVE seeing your preschoolers learning through play! Please take photos and videos of your child engaging in STEM-based activities and share your photos with us on Facebook and Instagram! While you're at it, don't forget to give us a LIKE or FOLLOW us on our social media pages for updates on fun activities you can do at home with your kids!
Haven't yet tried My Pre-K Box?
My Pre-K Box is the best subscription box for

kids 3-5 years of age!

Everything you need to play, create, explore,

learn, laugh, and enjoy!