Introducing science or STEM concepts to preschoolers can be a daunting task. Like you, I used to think they were too young to learn this stuff! But I discovered that an excellent way to do it is through robots! Yes, kids love the concept of robots. Some may have them as toys or they often see them in cartoons. This rouses their amazement and curiosity about robots. So, we made this Robotic Hand STEM Simulation to help preschoolers understand this basic STEM concept! Check this out and see how you and your preschooler can learn something new today while having fun!
My Pre-K Box: The best subscription box for kids ages 3 to 5!
My Pre-K Box is an educational subscription box for preschoolers aged 3-5! We deliver the most fun play-based preschool learning available! Each box has its own unique theme and is filled with different learning activities to target math and literacy skills. Your kids will have fun exploring the new activities, and you will delight in the fact you are helping them with essential Kindergarten readiness skills!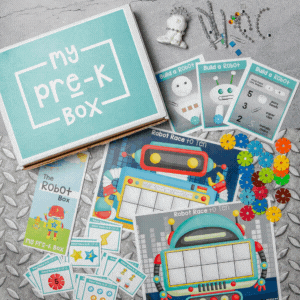 This Robotic Hand STEM Simulation will surely amaze little kids (and even adults!) because simple materials resulted in a real, moving robot hand! Be ready to capture their curious, amazed, and shocked expressions! And best of all, be ready and patient in answering their questions. You can ask them questions too to stimulate their thinking and to help you understand their ideas.
Materials for Robotic Hand STEM Simulation project:

colored paper

pencil

scissors

ribbons or strings

straws

double-sided tape
Beep-Boop-Beep…

Here is a welcome gift!

Learning science is fun! And it can be better and easier with the Science Preschool Fun Pack! Help your little one understand basic science concepts like parts of a plant, weather, seasons, animal habitat, and a lot more!
Procedure for the Robotic Hand STEM Simulation:
Step 1 Gather the materials needed. Trace one hand in a piece of colored paper, then cut it out.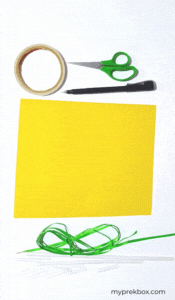 Step 2 Cut some straws into small pieces, about less than an inch each. Then cut 5 strands of ribbons or strings, each measuring about half a meter. Attach one end of a ribbon to the outer part of a straw, then use double-sided tape to secure them together at the fingertip of your cutout hand! Do the same on all 5 fingers.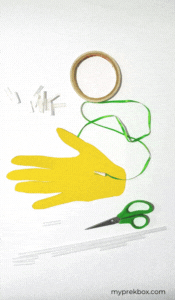 Step 3 Attach more straw along the fingers down to the palms of the cutout hand. Leave some spaces for easier threading.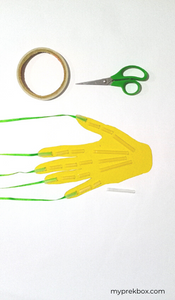 Beep-Boop-Beep…

Here's a ROBOTIC freebie!

Can you draw a robot? How do we teach preschoolers how to draw one? If you want an easier and more convenient way to do that, this printable is perfect!

Get the Print & Go I Can Draw a Robot to serve as your child's guide in making a simple drawing of a robot! It includes a step-by-step procedure that is very easy for kids to follow!
Step 4 Now, let's do some threading practice! Hold the other end of the ribbon, then insert it inside the first straw at the fingertip. Insert it again on the next straw, and continue down to the straws at the palm. Do the same on all 5 fingers.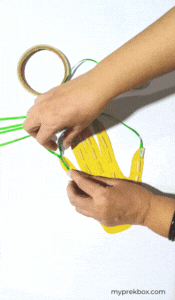 Step 5 All 5 ribbon strands meet at the bottom now. Use rolled colored paper or cardboard or anything sturdy for the arm. You can also use a plastic pipe or tube if you have one. Insert the ribbons inside. Then, attach the hand to the arm.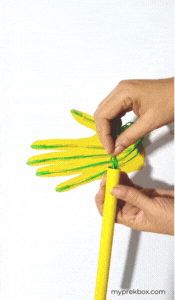 Step 6 Try to pull the ribbons and see what happens!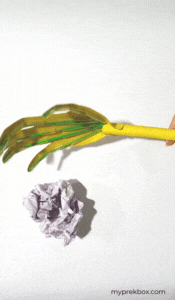 What will my preschooler learn with the Robotic Hand STEM Simulation?
Kids are curious beings and they have probably asked you a lot of times how this or that works. This Robotic Hand STEM Simulation is a good way to explain and show how robots move or how their hands work. It also helps develop their logical thinking and language as you exchange questions and answers about this project. The Robotic Hand STEM Simulation also promotes hand and eye coordination and fine motor development through cutting, tracing, and threading.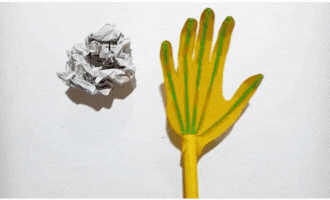 For more robot-themed activities, you might also want to try Robot Stacking! Check out our blog Robot Stacking — An Easy STEM Activity for Preschoolers. I also shared some simple ideas on How to Teach Coding and Robotics to Preschoolers in this blog post.
All these, along with the Robotic Hand STEM Simulation, best complement The Robot Box - one of the favorites among My Pre-K Boxes! The box features the cutest and coolest robots in each activity. It includes math and literacy games, as well as exciting hands-on robot-themed crafts! Have A Look Inside the Robot Box here!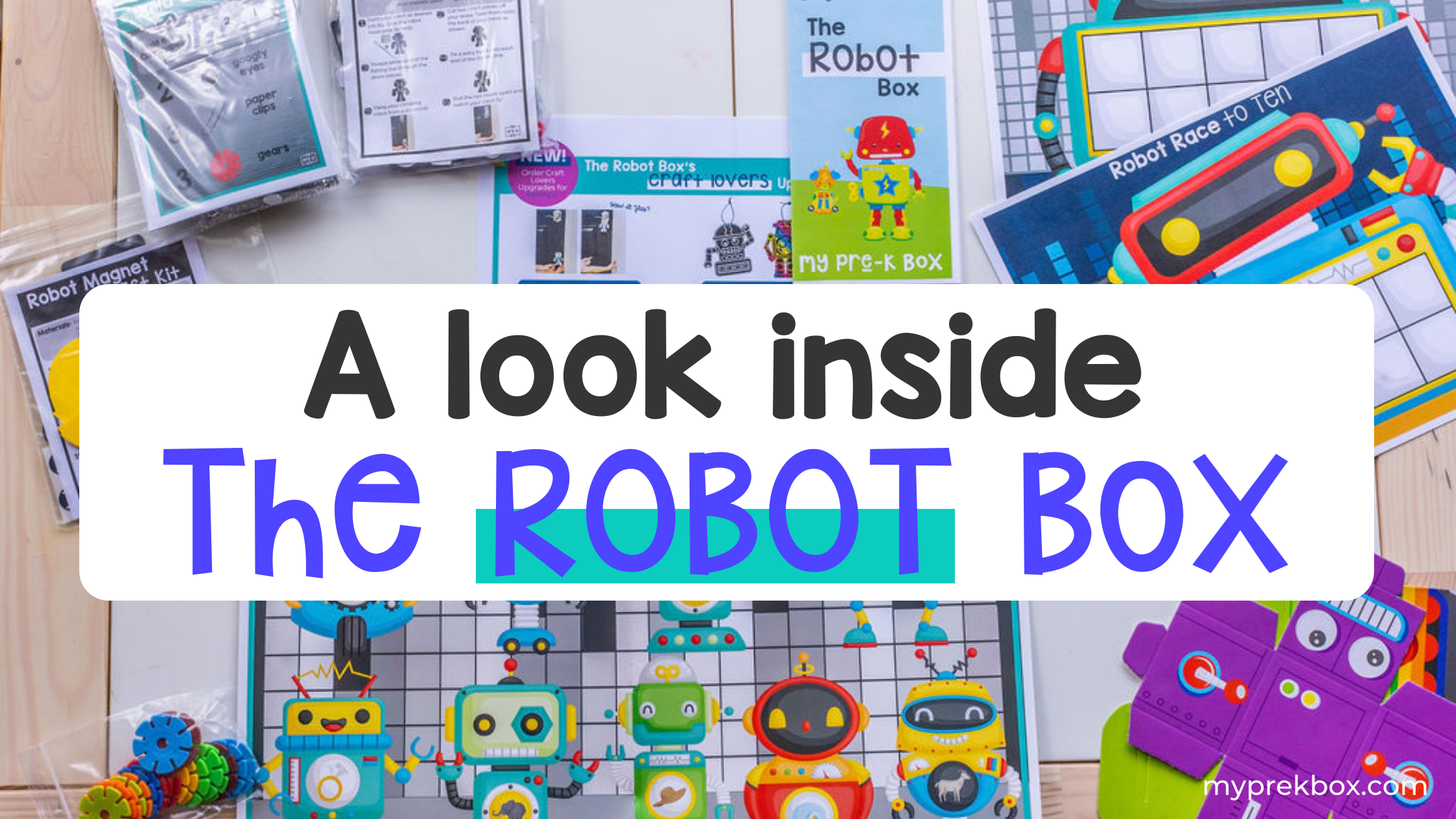 So if your little one loved this Robotic Hand STEM Simulation project, imagine how much happier he would be to receive The Robot Box! My Pre-K Boxes help preschoolers gain Kindergarten skills through play-based and hands-on activities, and they won't even notice that they're learning a lot! And as parents, we wouldn't have to worry about the hassle of researching, planning, and making the activities! We can simply guide and watch them learn in the convenience of our home - with the help of My Pre-K Box!

Let's Connect
If you love this Robotic Hand STEM Simulation, LIKE and FOLLOW our Facebook and Instagram pages to get more science experiments, DIY activities, art projects, fun crafts, and free printables! Remember to tag us on photos of your kids doing this Robotic Hand STEM Simulation. Use the hashtag #myprekbox or send those fantastic photos on our social media pages!
Haven't Tried My Pre-K Box Yet?
My Pre-K Box is the best subscription box for

kids 3-5 years of age!

Everything you need to play, create, explore,

learn, laugh, and enjoy!