We teach them their letters. We teach them their numbers. But, how soon is too soon when it comes to teaching our preschoolers about concepts such as coding and robotics?
Well, it is certainly no secret that we are living in an age of increasing reliance on technology. And our kids are beginning to consume this technology at very early ages. So, while we focus on the basics of phonics and math, it is also important to begin teaching the basics of how technology works and to introduce core concepts, such as the components of coding and robotics, to encourage them to become producers, rather than just consumers, of technology.
My Pre-K Box: The Best Educational Subscription Box for Preschoolers
My Pre-K Box is an educational subscription box for preschoolers aged 3-5! We deliver the most fun play-based preschool learning available! Each box has its own unique theme and is filled with different learning activities to target math and literacy skills. Your kids will have fun exploring the new activities, and you will delight in the fact you are helping them with essential Kindergarten readiness skills!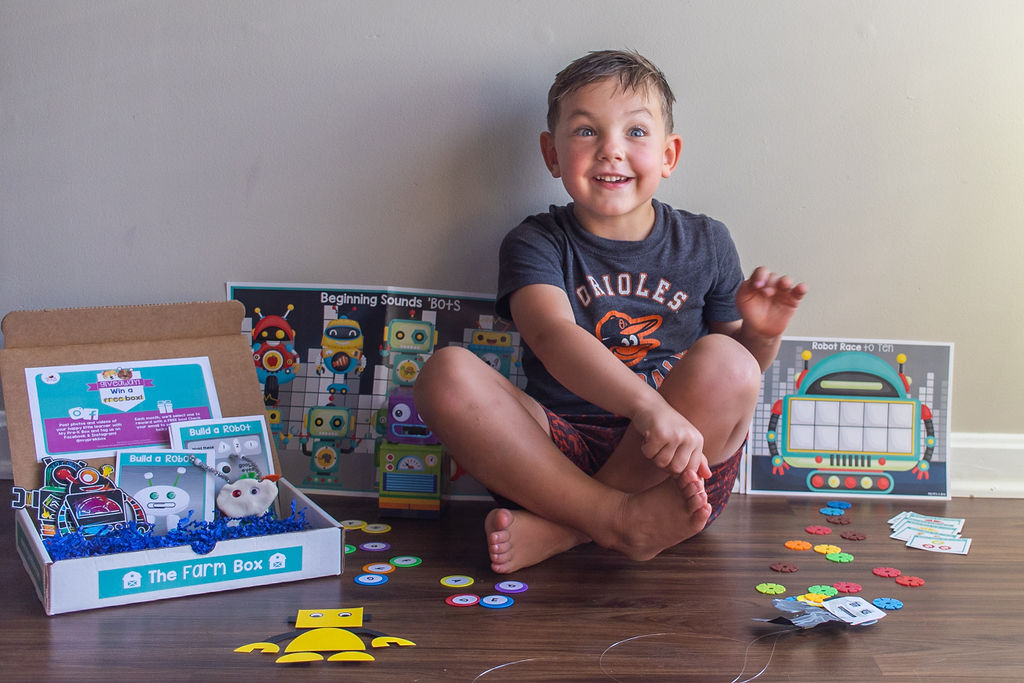 Want More Awesome Science Activities?
Check out our FREE Preschool Science Fun Pack! These free science themed preschool worksheets are great for teaching your preschooler important science concepts like:

Labeling parts of a plant

Weight of different objects

Taste

Animal habitats

Seasons

Weather

Sorting trash, recycling, and compost

...and more!!
Get Your Free Science Worksheets
How to get your preschooler thinking like a coder
Yes. We know. Explaining these obscure concepts to little learners can seem daunting. The best way to explain coding to young children is to describe it as a kind of language. Just as we learn to communicate with words so that we can function in our daily lives, our technology relies on the language of code to provide instructions on how to operate. It is how we can talk to computers. Every website, smartphone app, and computer program requires coding to operate. Even kitchen appliances, like a microwave, require code to instruct the technology on how to operate. Robots, another childhood favorite, would not be able to operate without coding.
Once they understand the basic idea, the best way to reach them is through fun and engaging activities. Kids learn best when they are having fun! At first, they won't even realize that they are learning the basic building blocks of coding.
How to teach coding and robotics to preschoolers
So, where to start? It is important that the activities are developmentally appropriate. At the preschool age, it is best to start out with unplugged activities. A few great ideas include:
Coding Ideas:
1 Teaching a family pet commands, like how to sit or stay - Kids will learn that they need to follow a series of verbal and nonverbal instructions to produce the desired outcome in their pet. These instructions are a way to "code" their pet's behavior.
2 Have your child go on a treasure hunt! Teach Your Kids to Code suggests a treasure hunt since it, "requires many of the skills that computer programmers use when coding. By creating a treasure hunt with instructions and directions, children can follow to find their treasure. This teaches children about algorithms, a set of instructions to help a computer perform a specific task.There is no prep required for this activity! Simply place "treasures" all around the room or garden, then draw a map with instructions.
A simple example could be: 2 big steps forward, 3 big steps right, Climb under the table, 4 big
steps left, and so on." This activity can also be competed in the pool for a great Summer activity. Give it a try!
3 Check out the Code to the Bone activity from My Pre-K Box! This fun and engaging game uses a spinner toy to combine letter recognition and if/then logic used in coding to ensure all of the dogs get their bone following the appropriate algorithm.
4 Get the kids playing If/Then - a game very similar to Simon Says! Instructions can be found here. No materials are necessary!

5 Or, take a break and snuggle up with your child and a book to help set the groundwork theory of coding. Here is a great list of coding books for kids!
Robotics Ideas:
What kid doesn't like robots? They are extremely cool AND provide ample opportunity for your child to better understand electronics, engineering, and coding.
1 Explore the concept of what a robot actually is. You could do this by cutting out pictures of robots and pictures of things that are not robots and have your child sort into categories.
2 Let them take a robot apart! Kids LOVE to deconstruct items to see how they work. They are naturally tinkerers. Take advantage of this natural inclination and let them take a small robot apart to see how it all comes back together!
3 Get out the modeling clay and have your kid design their own robot. Don't feel like getting too messy? Cut out different geometric shapes and have your preschooler create their own robot with the shapes (bonus points if they can name the shapes while they create)!
4 Dress up and pretend to be a robot! Kids learn so well through dramatic play.
5 Explore gears, wheels, and ramps! Look at pictures online or try to find them in books!
As for great robotics books for preschoolers, the list is nearly endless. However, this list is a great start!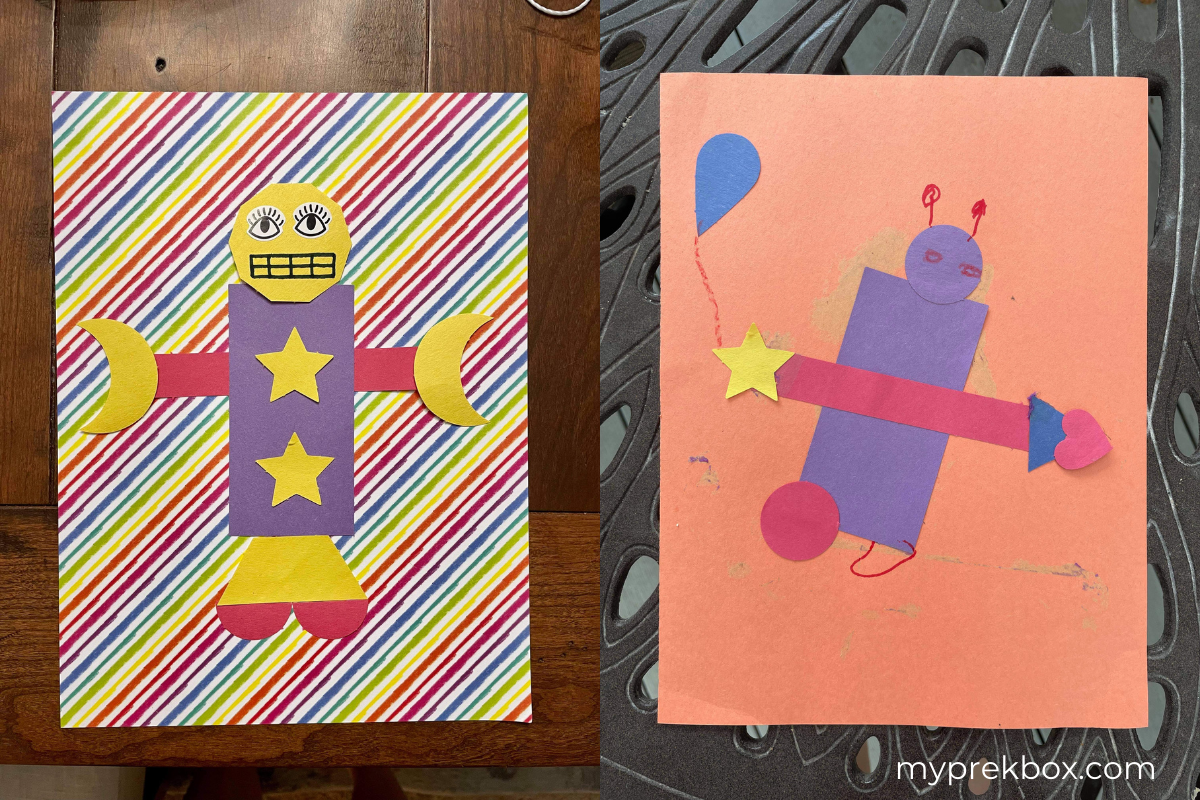 Putting Coding and Robotics Together
Okay, so now that your preschooler has a basic idea of what coding is and what a robot is, it is time to put the two together. Robots come alive through code and kids as young as 3-5 can begin to understand these concepts. Here are some ways to bring the two ideas together.
1 Get out the chalk or crayons and make a grid and use arrows to show how to navigate through the grid.
2 Make up stories to create coding (ex: the army guy needs to get to his injured friend, code the path to get to him, the bee needs to find pollen from a flower, code it to the flower)!
3 ThinkFun makes an awesome board game to teach coding robotics to preschoolers! It is called Robot Turtles!
4 Use materials to create a sequence of commands (a code) to program your parent! Ex: use colored blocks where each color represents a different code. Ex-red=jump, blue=wave, yellow-clap. Use the blocks to make a code for your parent to do Ex: blue, red, blue, red (the parent waves, jumps, waves, jumps)!
Why teach young kinds about coding and robotics?
Yes, teaching a young child coding can sound difficult, but there are so many ways to get started - and the rewards will be so worth the time. Rewards, you say? Here are some of the reasons we should consider teaching preschoolers about coding and robotics:
1 Honing in on these skills also teaches computational and strategic thinking, Preschoolers will learn how to break down a large problem into smaller pieces. They will also begin thinking about how they can use a computer effectively as a tool.
2 Kids will begin to recognize and create patterns, problem solve, and sequencing.
3 They will learn that symbols represent things (symbols like letters of the alphabet represent sounds and meaning, symbols like arrows, text, and numbers represent directionality).
4 These lessons will translate far beyond the computer. If/then logic is the basis for much of the educational process. Coding also helps to take the fear out of making mistakes or failing. It is about the process and finding solutions to problems. This will help build a more creative, resilient, and confident generation of learners.
One thing is for sure: We are raising up the next generation of innovators in a technology-driven economy. Whether they grow to be engineers, scientists, teachers, or something else entirely, the skill set and foundational knowledge they garner from learning the basics of coding and robotics is something that will serve them well in their future endeavors.
Let's Connect!
We absolutely LOVE seeing your preschoolers learning through play! Please take photos and videos of your child engaging in STEM-based activities and share your photos with us on Facebook and Instagram!
Also, if you aren't already, be sure to follow us on Facebook and Instagram for more fun activities to do at home with your little ones!
Haven't yet tried My Pre-K Box?
My Pre-K Box is the best monthly subscription box for kids ages 3-5.

Everything you need to create, play, laugh, and learn!

Want to learn more about this awesome robot box?

Check out the post here!