On hot summer days like this, we all crave this cool, tasty treat. You bet we have the same thing in mind - ice cream! This sweet and cold treat is a summer must-have, and if your little ones can't get enough of it, try reading them some books about ice cream! It will surely capture their attention (and hopefully forget their ice cream cravings for a while). You may want to take note of our top 10 ice cream-themed books for little kids, they might be useful to keep kids reading and learning this summer.
My Pre-K Box: The best subscription box for preschoolers!
My Pre-K Box is an educational subscription box for preschoolers filled with different learning activities for math and literacy skills! With fresh new themes each month, your child will delight in all of the fun, play-based learning activities inside! Prepped and delivered straight to your door, My Pre-K Box is so much fun, your child won't even realize how much they're learning!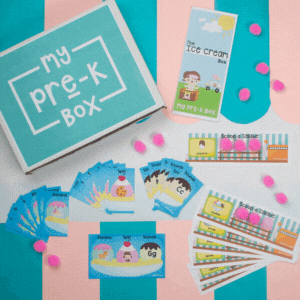 Everybody loves ice cream - so as ice cream-themed books too! And these books are our top recommendations to help your little ones develop literacy and love for reading. So if you and your preschooler love ice cream, you'll definitely love these ice cream stories.
1 Gorilla Loves Vanilla! by Chae Strathie
Have you ever heard of muddy ice cream flavor? How about squirmy wormy ice cream? Or grass ice cream? These silly ice cream flavors are favorites of animal characters in this fun ice cream book. But everyone was surprised to find out that Gorilla loves vanilla! Praised for its lively and funny narrative, this is also a great story about sharing!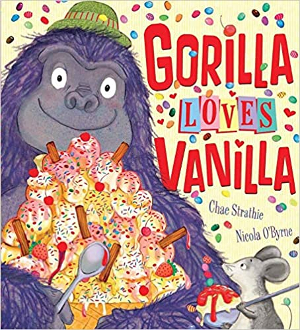 2 Dragons Love Ice Cream by Brett Fowler
What do dragons eat? Do you know that they also love ice cream? Tell this to your little one and he will surely have all ears on you! It contains many opportunities and teachable moments such as basic counting and color identification. With its catchy title and pictures, no wonder this book is a best-seller!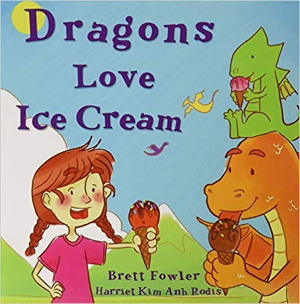 3 Isaac's Ice Cream Tree by Angela Henderson
You may have one or two fruit-bearing trees in your backyard, but have you seen a tree bear ice cream? This amazing book will bring your kids laughter, surprise, and delight! The illustrations were whimsical, and the story itself is easy-to-read. Be ready to be inspired and believe in the impossible, and to see rainbows in all sorts of places.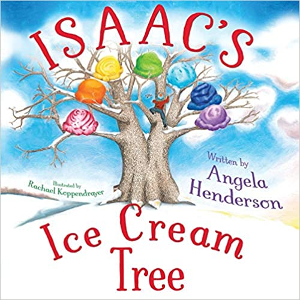 Time for a freebie!

Ice cream is best during summer.

And speaking of summer, we have a fine motor skills activity filled with summer-themed objects.

Get the Print & Go Summer Pom Pom Mats and enjoy quiet summer afternoons with your little ones.

Read more about it here or download it now.
4 Curious George and the Ice Cream Surprise by H.A. Rey
Curious George books are always top-selling, and this is a great one too! Read how his ice cream craving turned into an ice cream party as he handed an ice cream to everyone from the ice cream truck! But who's gonna pay for those?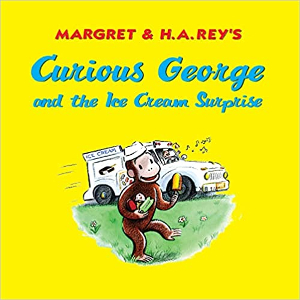 5 Splat the Cat: I Scream for Ice Cream by Rob Scotton
Join Splat the Cat in another adventure - this time, in an ice cream factory! Thrilled to see a mountain of ice cream and thinking how much he could eat at once, he and his classmates were shocked when the mountain of ice cream they were dreaming of turned into an avalanche! Read their exciting adventure as Splat and his classmates save the day.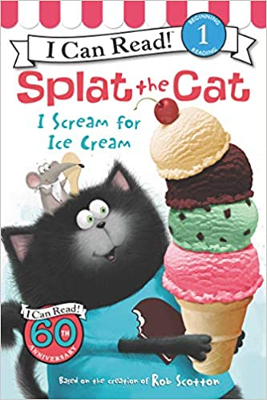 6 I Like You More Than Ice Cream by Brick Puffington
This book is perfect for babies and little children because of the finger puppet toy built into the board book! This little puppet helps in encouraging interactive play, developing hand-eye coordination, and assisting in language development in your little ones. The book has simple but fun and silly rhymes too, but best of all, it is a really cute way to tell your favorite person how much you love them - more than ice cream!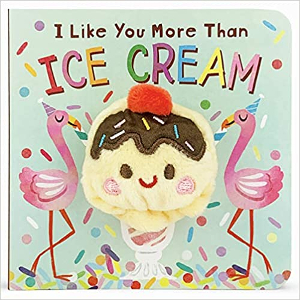 7 The Little Ice Cream Truck by Margery Cuyler
The Little Ice Cream Truck is a part of the Little Vehicle series, which features the daily tasks of working trucks and other vehicles. In this book, Sue, the little ice cream truck's driver, goes around the town on a hot summer day. As he will be stopping at a birthday party, a park, and the zoo, it's a great opportunity to teach your preschooler about these places and happenings in your community!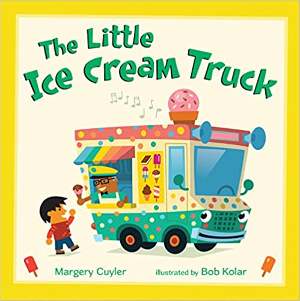 8 Is it Warm Enough for Ice Cream? DK Publishing
Has your little one asked about how the weather changes? Is he aware of the things happening around as the season changes too? This book is a simple and fun way to introduce that topic to him, as well as beginner science, temperature, and animals. And when it's nearing summertime, the question is: Is it Warm Enough for Ice Cream? Help them find the answer through this book!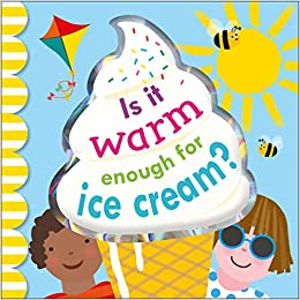 9 Should I Share My Ice Cream? by Mo Willems
This story is quite interesting, not only because it is about ice cream, but because it teaches more about sharing, considering others' feelings, and the beauty of friendship. It is told in a fairly simple yet funny way, leaving kids giggling till the end! Elephant and Piggie never fail to entertain little kids while teaching valuable lessons.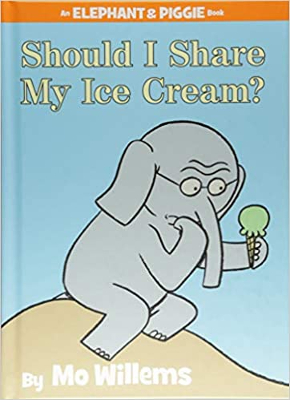 10 Izzy the Ice-Cream Fairy by Tim Bugbird
If your kid loves both fairies and ice cream, this is the perfect storybook for her! Izzy and her fairy friends run an ice cream store near the beach, and when their ice cream well runs dry, they decide to go on an adventure in search of more ice cream!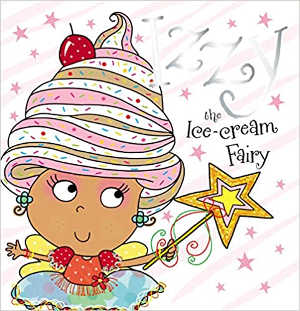 These ice cream-themed books are just as cool and sweet as real ice cream, aren't they? You can have a scoop or two with your kids as you read the stories to them!
Help your kids have

FUN

while

LEARNING

- with My Pre-K Box!
Delight your child EVERY MONTH with new surprises from My Pre-K Box! Just like our newest surprise to ice cream lovers, we now have The Ice Cream Box! It is filled with fun crafts and lots of exciting hands-on activities! The hands-on learning tools are play-based, targeting math and literacy skills. It also includes sensory play, fun thematic crafts, dramatic play, and a grownup guide. Read more about The Ice Cream Box here.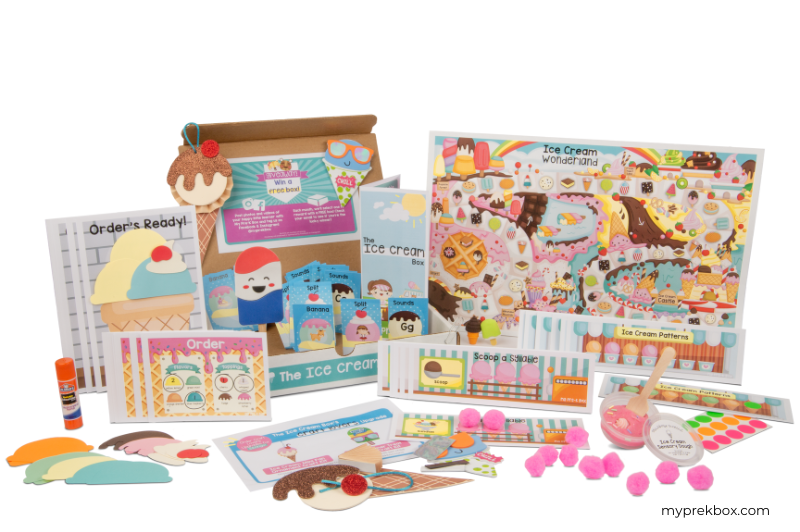 Moreover, we ensure that the games and activities in My Pre-K Boxes are made with love and guaranteed to be of top quality. It is also kid-and-adult-friendly, very practical, and reusable! It can be shared and can be used again and again, especially if your child has siblings. We also offer duplicates of the crafts since these are mostly not reusable. You can get a duplicate for his/her siblings for only $3.25 a month! If you have a little craft lover, you can also subscribe to our Craft Lovers Upgrade, which comes with more fun crafts and two additional arts and crafts activities for just $4.25 per child. With all the fun and exciting activities inside My Pre-K Box, your child won't even notice he's learning a lot! So be sure you're subscribed to My Pre-K Box to receive the best learning activities to do at home with your preschooler! Delivered each month to your front door, My Pre-K Box makes parents' lives super easy and gets kids excited about learning!
Let's Connect
Did you like these ice cream-themed books for kids? If so, be sure to LIKE and FOLLOW us on Facebook and Instagram for the latest updates, freebies, and fun activities for your preschoolers! See you there!
Haven't Tried My Pre-K Box Yet?
My Pre-K Box is the best monthly subscription box for

preschoolers aged 3-5!

Everything you need to create, laugh,

learn, and play!