Pop, pop, pop!
Get ready to pop up some fun with this easy and adorable popcorn craft! Whether you're settling in for a movie night or just looking for a fun activity to do with the kids, this craft is the perfect way to bring some popcorn-themed fun to your home. Follow these simple steps to create your very own popcorn box complete with a smiley face and fluffy cotton ball popcorn. Let's get popping!
My Pre-K Box - No prep learning kits for your little ones!
My Pre-K Box is an educational subscription box for preschoolers aged 3-5! We deliver the most fun play-based preschool learning available! Each box has its own unique theme and is filled with different learning activities to target math and literacy skills. Your kids will have fun exploring the new activities, and you will delight in the fact you are helping them with essential Kindergarten readiness skills!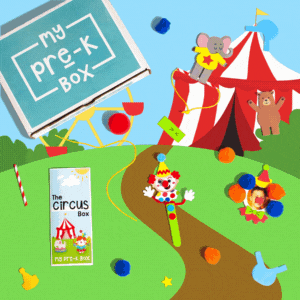 Materials for creating the Popcorn Craft:
White bond paper

Colored papers (red, black, and pink)

Glue

Wiggly eyes

Cotton balls

Paintbrush

Yellow paint
Since we're talking about corn anyway...

Here's a corn-theme freebie for your little ones!

Check out this corn-theme craft and activity in one! The Print & Go Corn Craftivity is an exciting way to learn letters and practice fine motor skills through crafting. Your child will surely enjoy this activity, and we just made it more convenient for you with our printable template! Just download and print it - it's simple and hassle-free! Read more about the Print & Go Corn Craftivity here, or download it right away!
Are you ready to make a fun and adorable popcorn craft that's perfect for movie nights at home? Follow these simple steps to create your very own!
Procedures for making your very own Popcorn Craft:
Step 1 On a piece of red paper, draw an inverted trapezoid shape with curved lines on top for the popcorn box. You can use a ruler to make the trapezoid shape more even.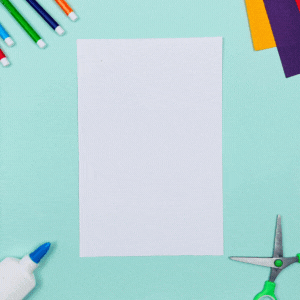 Step 2 Cut out the drawing and paste it on a piece of bond paper. Add strips of white paper to make it look more like a popcorn box.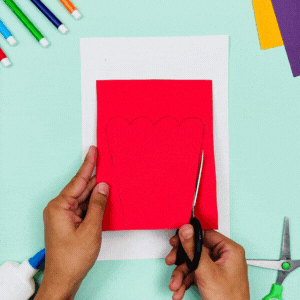 Step 3 Let's add a smiley face to our popcorn craft! Attach the wiggly eyes in the middle of the box. Next, cut out a crescent shape on black paper for the mouth. You can also use a pipe cleaner if you have one at home. Attach it a few spaces below the eyes. Then, add two small oval shapes on each end of the mouth. I used the pink color for it, but you can try other colors too!
Step 4 Add cotton balls on top of the popcorn box. Attach them using glue. You can use about five cotton balls for the first line, then four on the second line, and three on the top. Of course, this depends on the size of your popcorn box.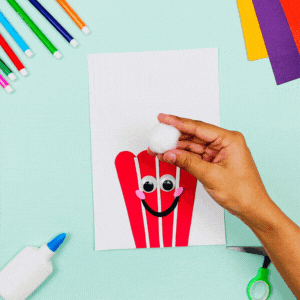 Did your kids love arranging the cotton balls for the Popcorn Craft? If so...

Here's a similar craftivity that you can get for free!

Instead of cotton balls, your kids will be working with pom poms! The Print & Go Spring and Easter Pom Pom Mats is a fun spring-and-summer-themed activity for preschoolers. It includes 10 printable templates where kids will place colorful pom poms to develop hand and eye coordination and fine motor skills! Learn more about the Print & Go Spring and Easter Pom Pom Mats in this blog post, or download it now!
Step 5 Lastly, use a paintbrush and bright, yellow paint to color the cotton balls. Dab the paintbrush lightly until all areas are colored yellow!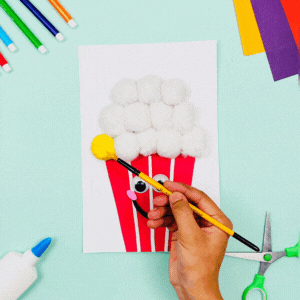 Let it dry, and now you have a yummy-looking popcorn craft! Pop, pop, pop!
What will your child learn while making the Popcorn Craft?
Making this Popcorn Craft can help kids develop and practice a variety of skills!
1 Fine motor skills
Cutting out the shapes for the popcorn box and attaching the eyes, mouth, and popcorn (cotton balls) requires precise hand movements, which can help develop fine motor skills.
2 Creativity and imagination
Decorating the popcorn box with white strips of paper, wiggly eyes, and a smiley face encourages kids to use their creativity and imagination. You can also let them decorate the popcorn box on their own!
3 Following instructions
The step-by-step process of making the Popcorn Craft requires kids to follow instructions carefully and in order, which can help improve their ability to follow directions.
4 Problem-solving
If a piece doesn't fit or if the glue doesn't stick, kids will need to figure out how to solve the problem to make the craft work!
Overall, this Popcorn Craft craft can help kids improve their coordination, creativity, problem-solving abilities, and patience, while also giving them a fun and satisfying creative experience!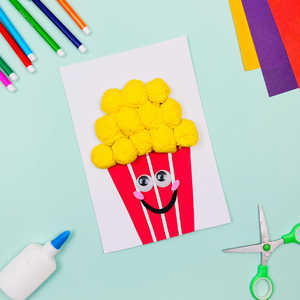 We hope you enjoyed making the Popcorn Craft! This craft perfectly complements The Circus Box, one of our themed educational boxes filled with fun and thrilling circus-themed activities that kids will surely love. It's always good to have popcorn while watching the circus! And there is no better way to extend your learning after The Circus Box than to have this Popcorn Craft!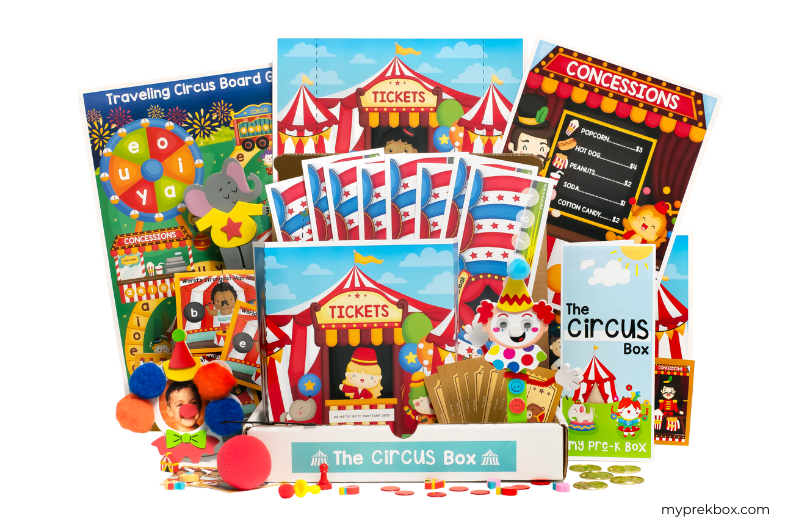 And if you enjoyed the Popcorn Craft, you'll love more fun and exciting crafts that we have in each of our My Pre-K Boxes! If you're looking for an exciting way to help your preschooler learn, look no further than My Pre-K Box! Each month, our subscription box filled with fun crafts and engaging hands-on activities are centered around a new theme. Our play-based learning tools are designed to target important math and literacy skills, and we even include sensory play to engage all of your child's senses. Plus, every box comes with a helpful guide for grown-ups to make the most of the learning experience!
The best part? Our games and activities are mostly reusable, making it budget-friendly and perfect for sharing among siblings. And for those who just can't get enough of our crafts, we even offer a Craft Lovers Upgrade!
With My Pre-K Box, there's no need to spend hours researching and planning activities - we handle it all for you and deliver it right to your door. So sit back, relax, and watch your little one have fun while learning in the comfort of your own home.

We want to hear from you!
We hope you had fun making your own Popcorn Craft! Share with us adorable photos of your little ones enjoying this craft through our Facebook and Instagram pages. While you're at it, give us a LIKE and FOLLOW us for more fun activities to do at home! See you there!
Haven't Tried My Pre-K Box Yet?
My Pre-K Box is the best subscription box for

kids 3-5 years of age!

Everything you need to play, create, explore,

learn, laugh, and enjoy!