FREEBIE ALERT! This activity is not only a fun one, but we are giving you the template to use with your preschooler! One of the most fun activities (and most effective for preschoolers), is combining learning with crafting. This corn craftivity is a great example of taking a learning activity and adapting it to the season you're in. Your preschooler will be practicing lowercase letter identification, while also working on his/her fine motor skills. It's a craft...it's a learning activity...it's a "craftivity!"
With this FREE download, there are a variety of different ways you can use it to fit the learning level your preschooler is currently at. You can download it as is, in color, and have your child complete it at mentioned below. You can print it without color and add in the element of coloring the corn cob and husk. There is also a blank version added that allows you to fill in the circle with the learning skill you are currently working on. Don't miss out on this FREE DOWNLOAD!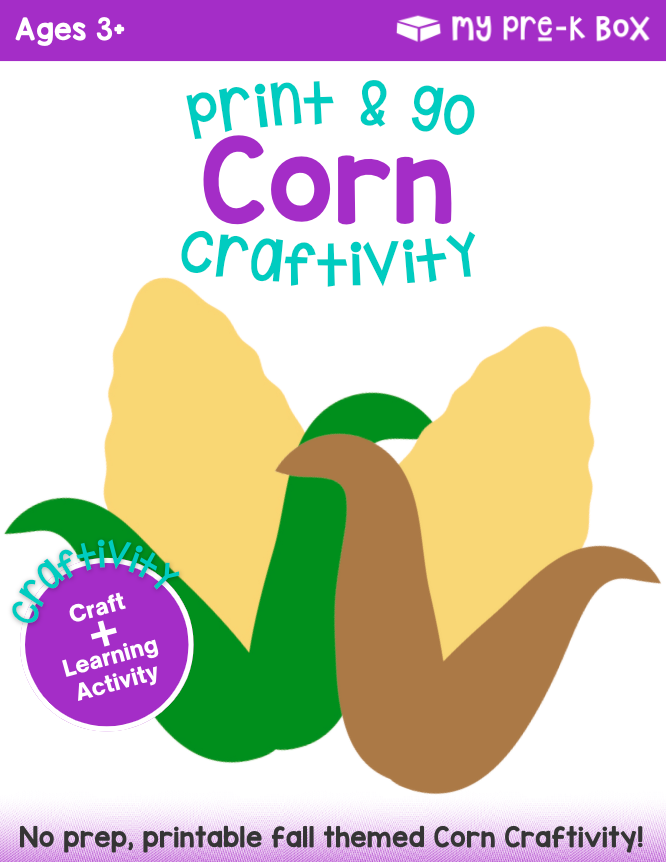 My Pre-K Box: The Best Educational Subscription Box for Preschoolers
My Pre-K Box is an educational subscription box for preschoolers aged 3-5! We deliver the most fun play-based preschool learning available! Each box has its own unique theme and is filled with different learning activities to target math and literacy skills. Your kids will have fun exploring the new activities, and you will delight in the fact you are helping them with essential Kindergarten readiness skills! My Pre-K Box is delivered straight to your door each month, so learning at home is FUN and EASY!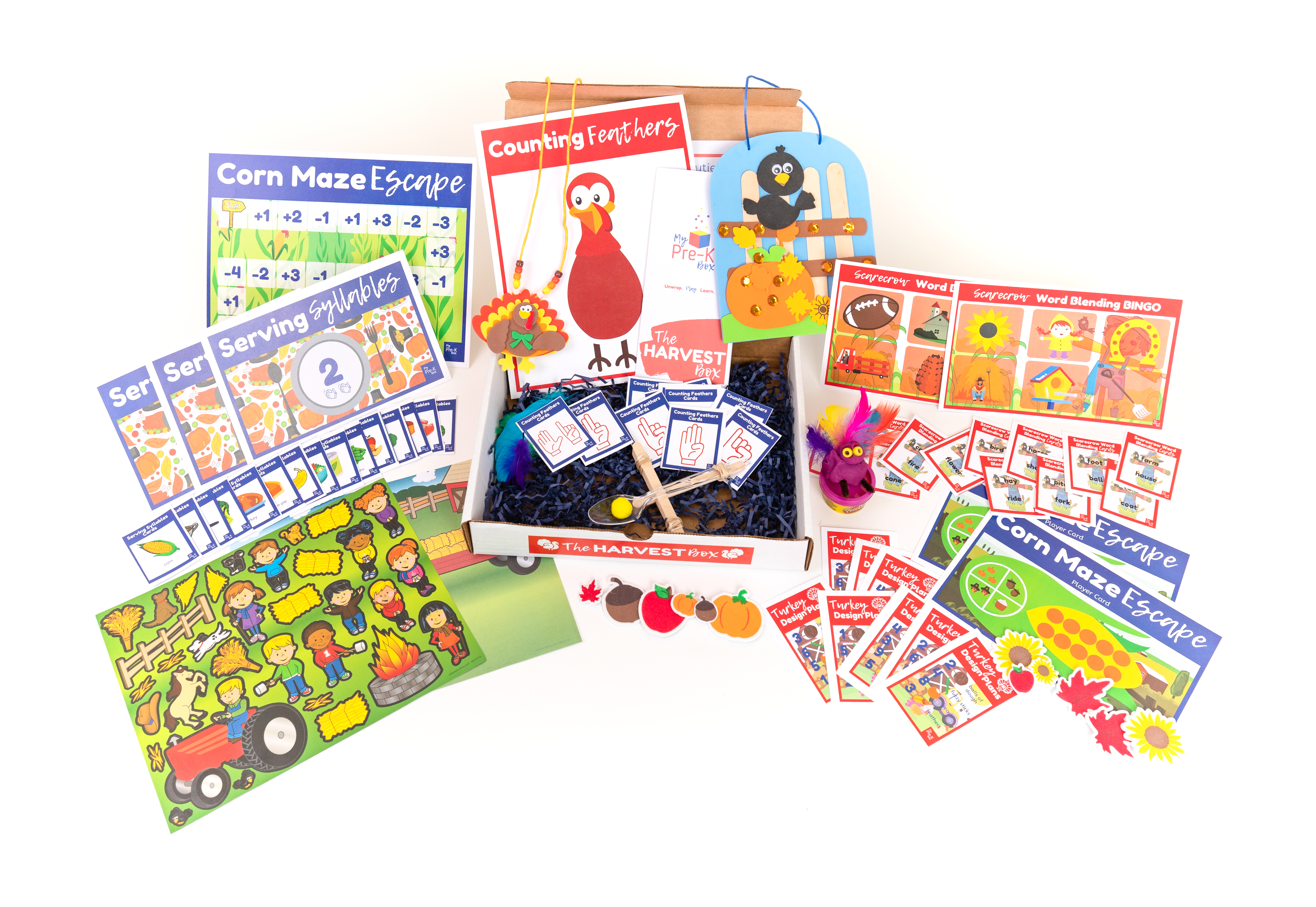 Get your FREE Fall Harvest Worksheets!

Check out our FREE harvest themed preschool worksheets! These fall themed worksheets are perfect for children aged 3-5! They target important preschool skills like counting, capital and lowercase letters, sorting, and more


Included in the FREE Preschool Harvest Worksheets:

Autumn Count and Compare

Pre-Writing Harvest

Pumpkin Shapes

Tractor Pull Letter Match

Fruit and Veggie Sort

Fall Harvest Beginning Letters

Fall Decorations Count and Color

Leafy Rhymes Clean Up
Get your Harvest-Themed Preschool Fun Pack
The Importance of Lowercase Letter Recognition
The core skill this activity focuses on is lowercase letter recognition. This is a more advanced skill for preschoolers and should not be skipped over before entering kindergarten. Letter recognition in general is important to get early learners ready to read. Lowercase letter recognition is particularly important because most reading materials are written with lowercase letters.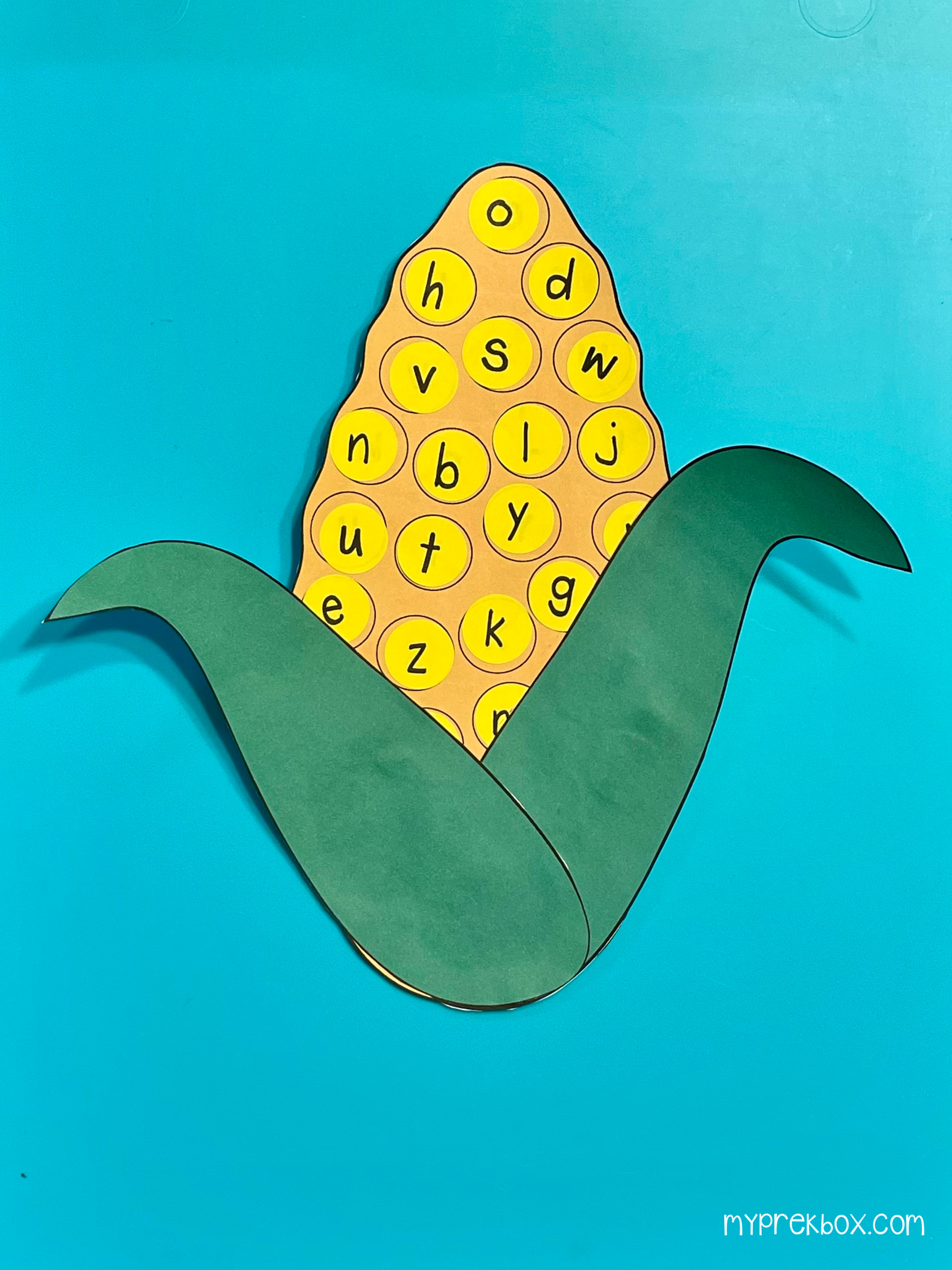 Combining Learning and Crafting!
Materials
corn husk printout (download here)

yellow dot stickers, labeled with lowercase letters

scissors

glue stick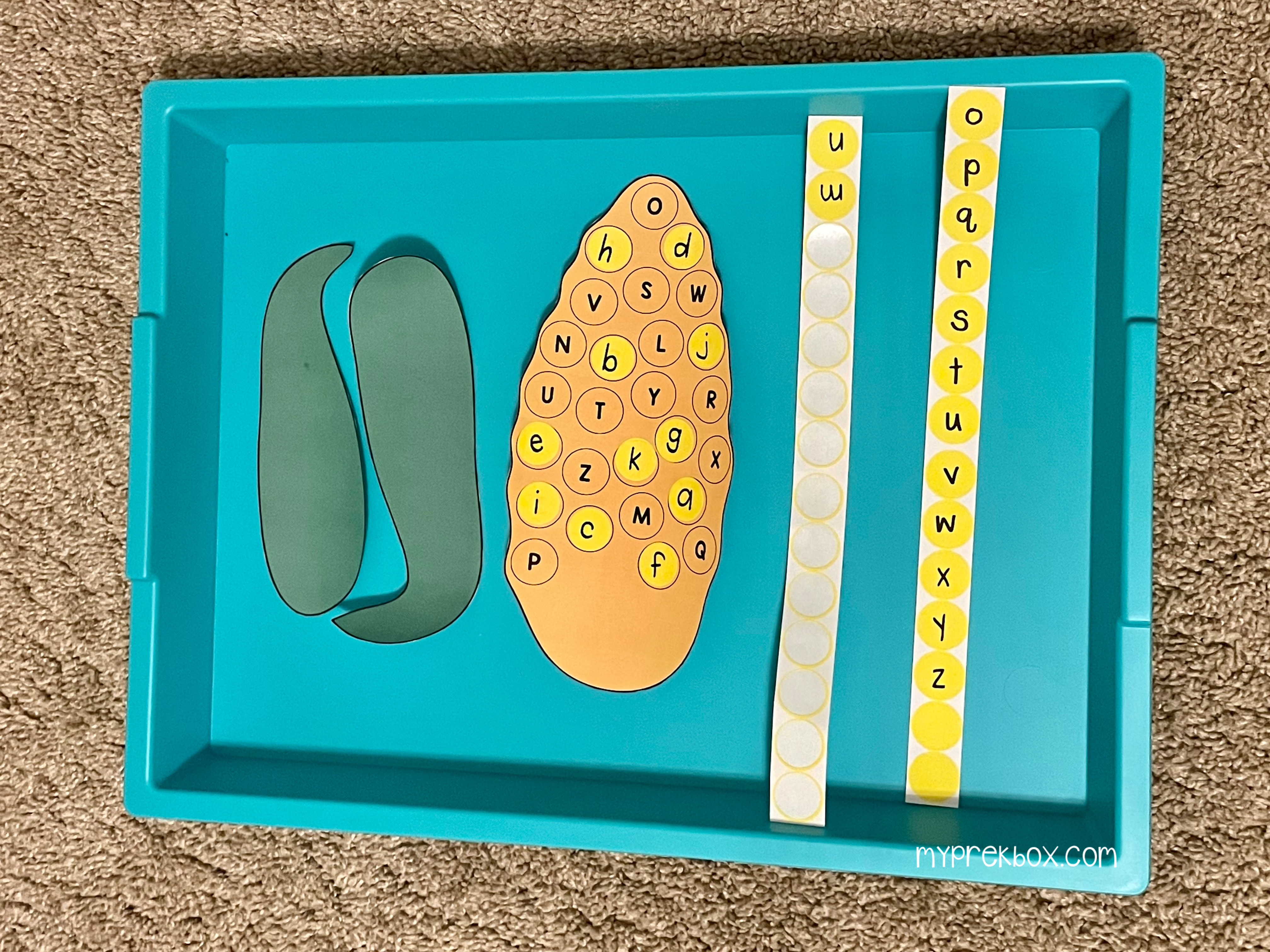 Directions
Step 1 Prior to the activity, cut out the corn cob and leaves. If your child is working on his/her cutting skills, you can have them cut out the pieces.
Step 2 Label the yellow dot stickers with the same letters printed on the corn cob.
Step 3 Your child will take the yellow dot stickers and match them to the circles on the cob with the same letter.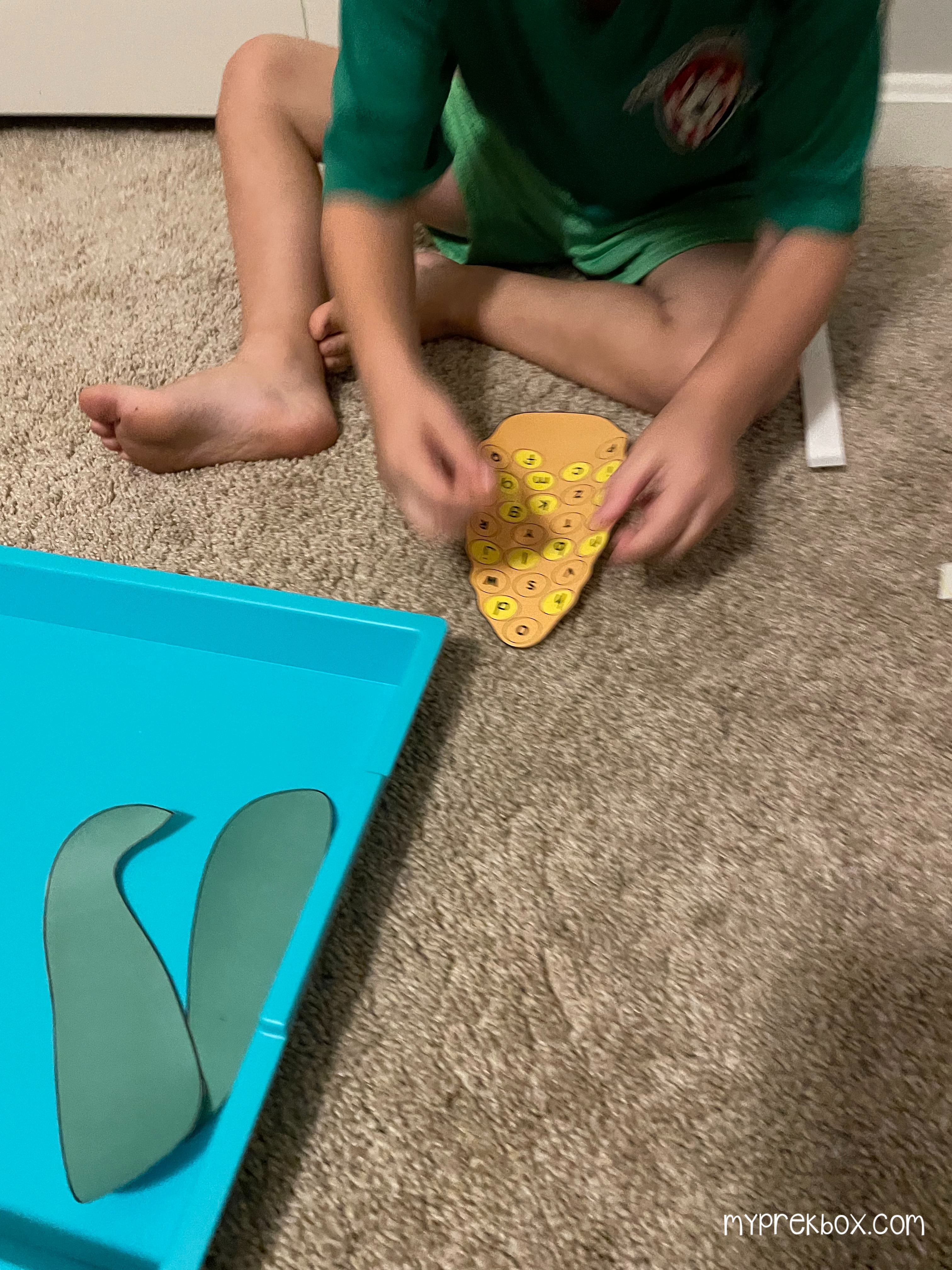 Step 4 Once the entire cob has been matched, your child will glue the leaves onto the cob at the base. He/she may need your support with placement of the leaves.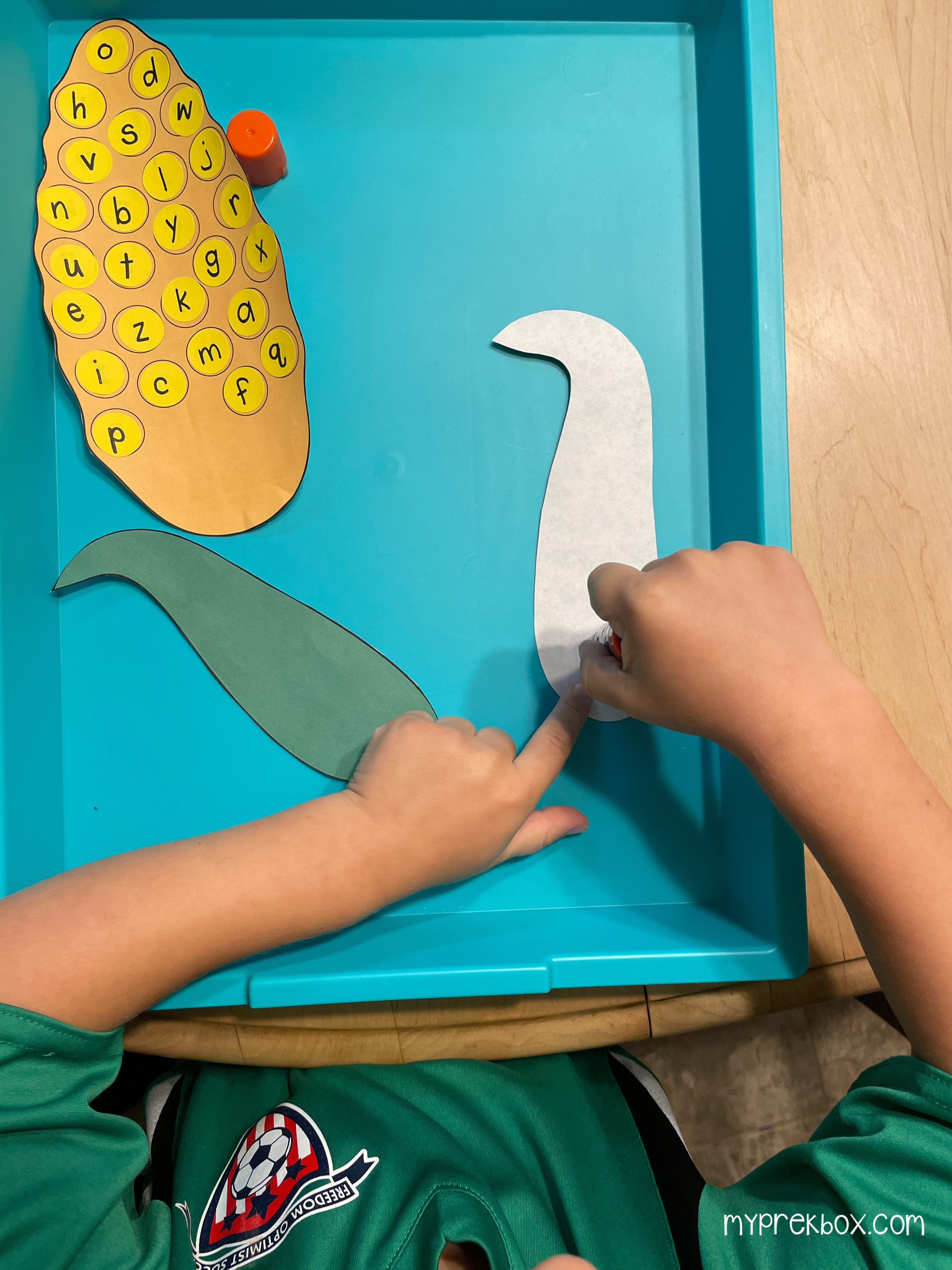 Take Learning to the Next Level
If your preschooler has mastered letter recognition of the lowercase letters, you can label the stickers with the uppercase equivalent and have your child match the uppercase letters with their matching lowercase letters. You can also have pictures of items drawn on the stickers. Your child has to match the item with the beginning letter of each item. These are just a couple ways to increase the level of this activity.
Let's Connect!
We absolutely LOVE seeing your preschoolers learning through play! Please take photos and videos of your child's work and share your photos with us on Facebook and Instagram!
Also, if you aren't already, be sure to follow us on Facebook and Instagram for more fun activities to do at home with your little ones!
Get your Print & Go Corn Craftivity!
Don't forget to download your FREE copy of this activity! We know how crazy it can be to try and draw out everything for your preschooler's learning or find your own download, so we've done the hard work for you! Download the corn cob and husks HERE!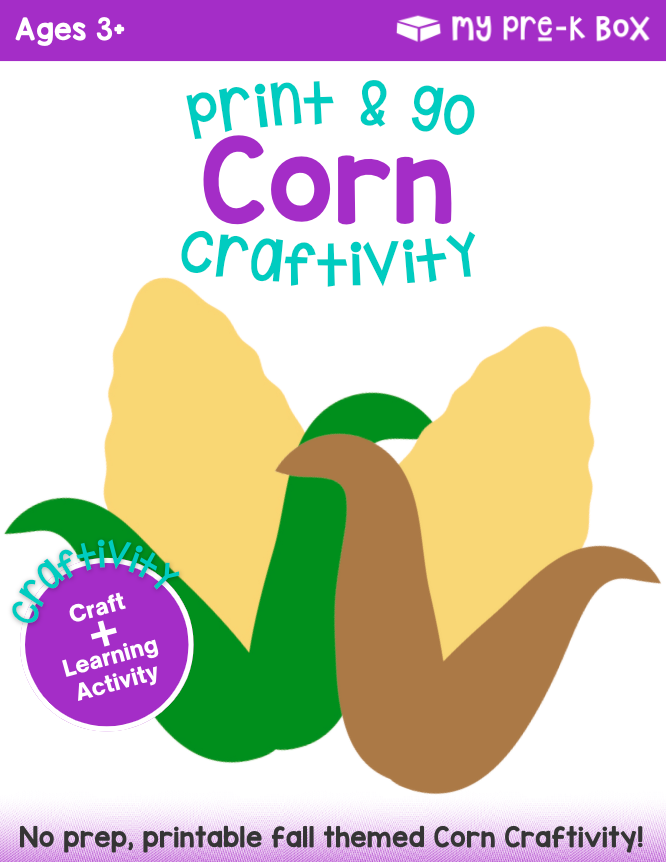 Haven't yet tried My Pre-K Box?
My Pre-K Box is the best monthly subscription box for kids ages 3-5.

Everything you need to create, play, laugh, and learn!