Nothing like trying to hone in the excitement of children the week leading up to Christmas!
Children running about, you frantically searching Pinterest for a fun activity that will keep them engaged but doesn't require you running to the store in search of materials.
My Pre-K Box has put together this quick Print-and-Go Christmas Craft Pack to avoid the parental headache of the weeks leading up to Christmas and still have a blast!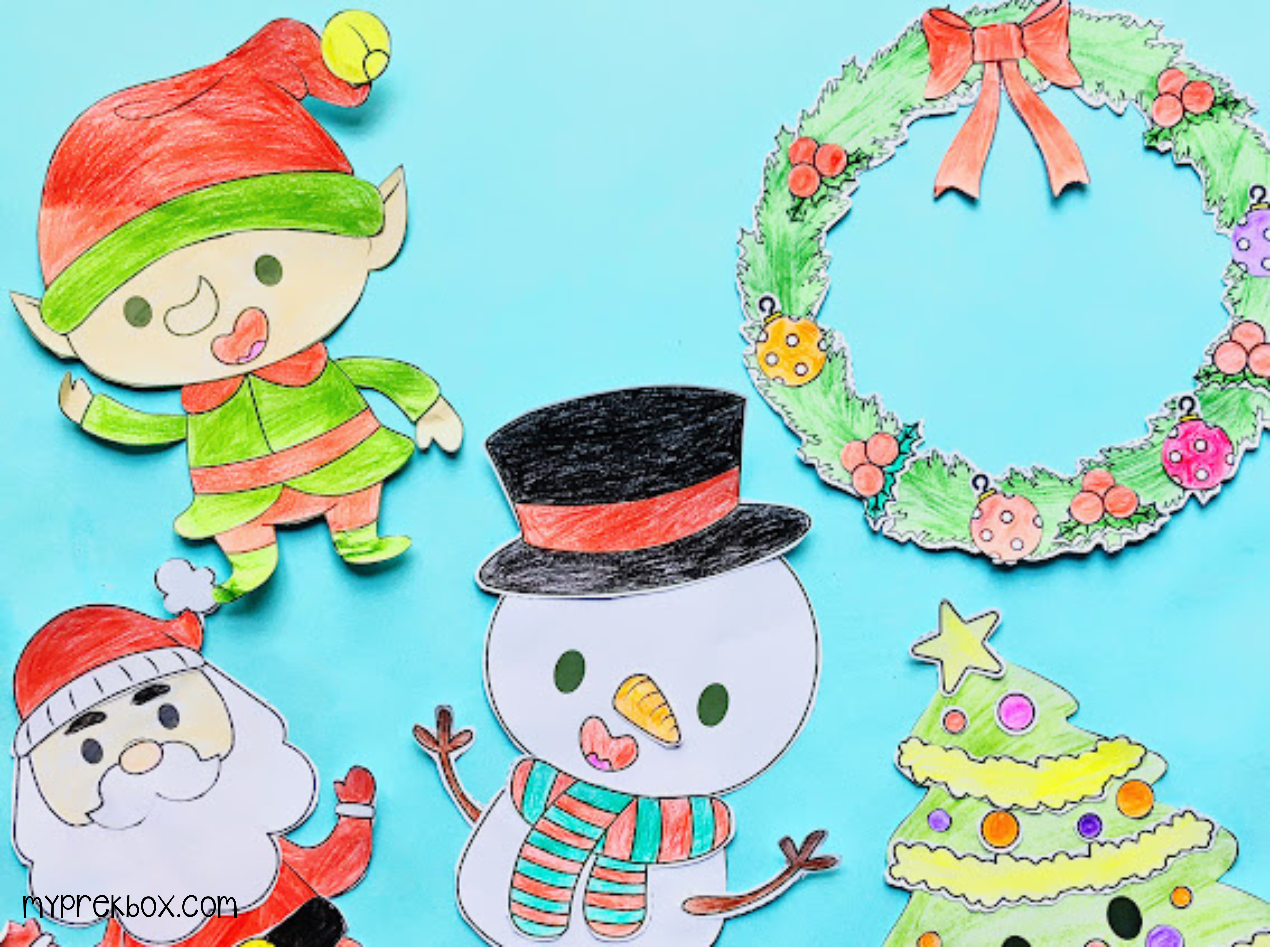 These crafts can be done simplistically or you can use the suggested enhancements to spice things up a bit. Whatever you choose to do, make sure you take pictures and videos and tag on social media!
First things first--download this quick Print-and-Go Christmas Craft Pack!
My Pre-K Box: The best monthly subscription box for kids ages 3-5
My Pre-K Box is an educational subscription box for preschoolers filled with different learning activities for math and literacy skills! With fresh new themes each month, your child will delight in all of the fun, play-based learning activities inside! Prepped and delivered straight to your door, My Pre-K Box is so much fun, your child might not even realize how much they're learning!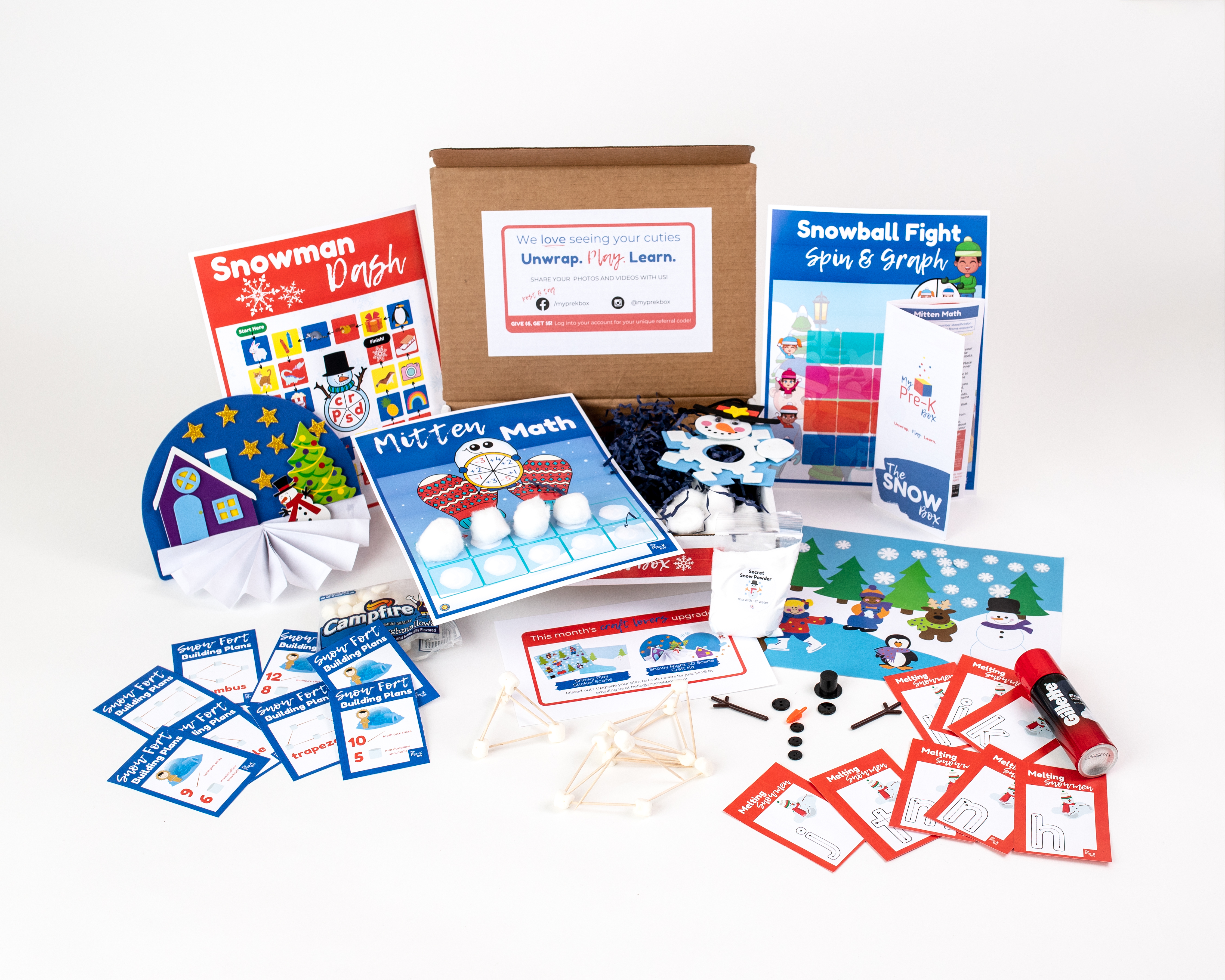 Materials:
printer

paper

crayons, markers, etc.

scissors

glue (strongly recommend a glue stick!)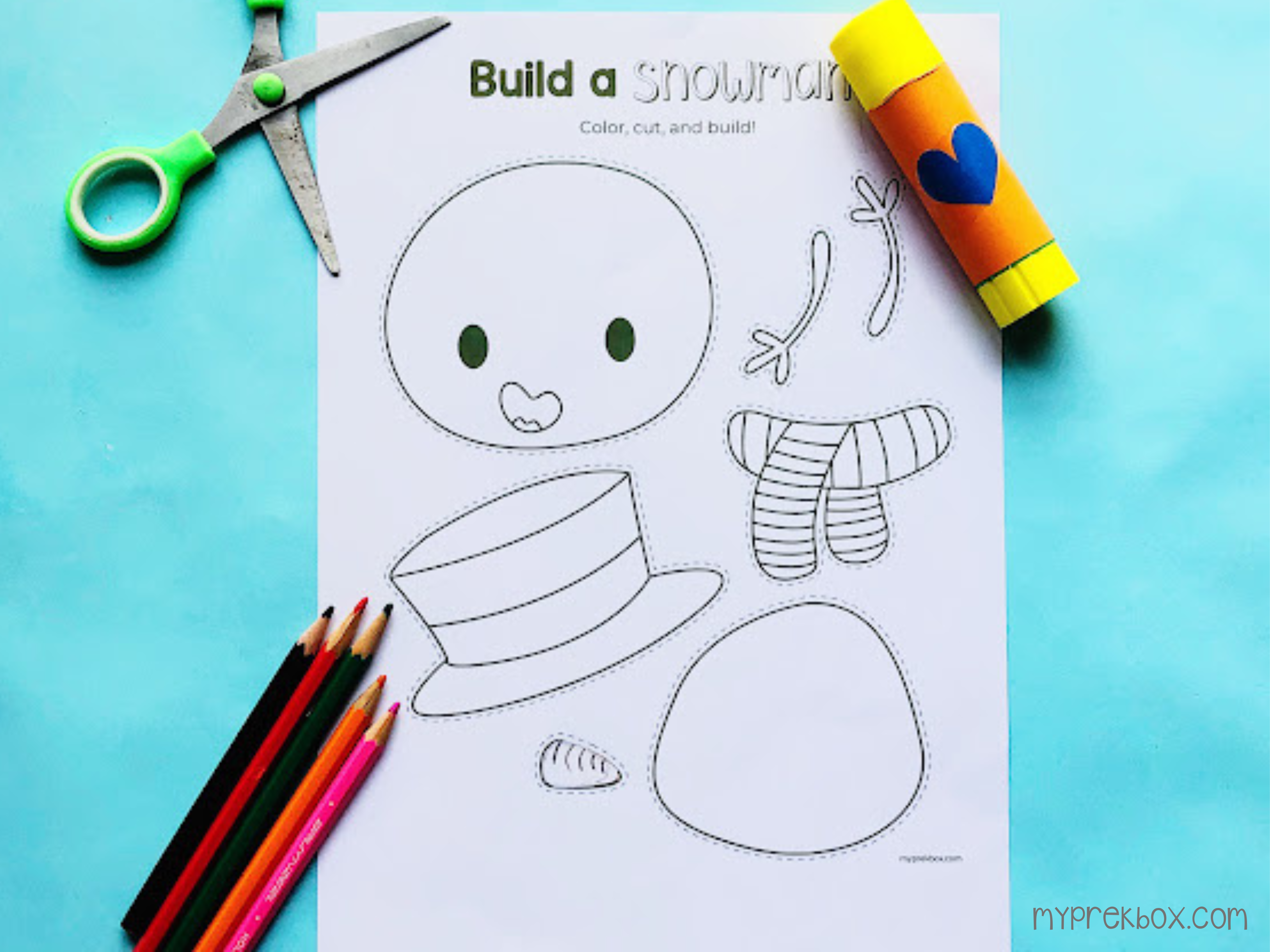 The Basics
As mentioned before, this Print-and-Go Christmas Craft Pack is ready to go if you are just looking for something quick and easy to do with your preschoolers. Just follow these steps:
Step 1 Print out the FREE Print-and-Go Christmas Craft Pack. Print out all 6 crafts or just your favorites--it's totally up to you!
Step 2 Have your preschooler color each of the different parts that make up your craft.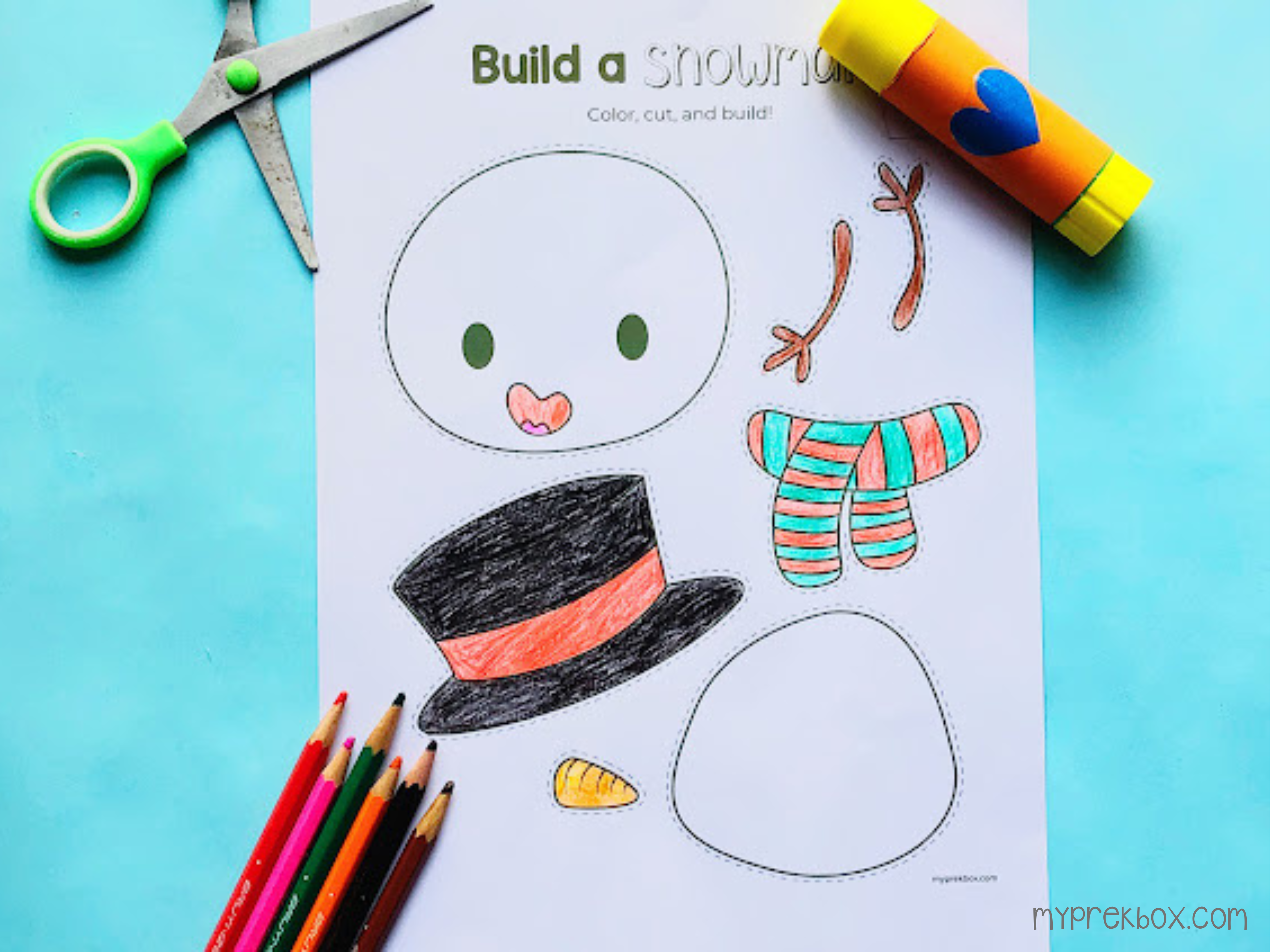 Step 3 Help your child cut out each piece of the craft along the dotted lines.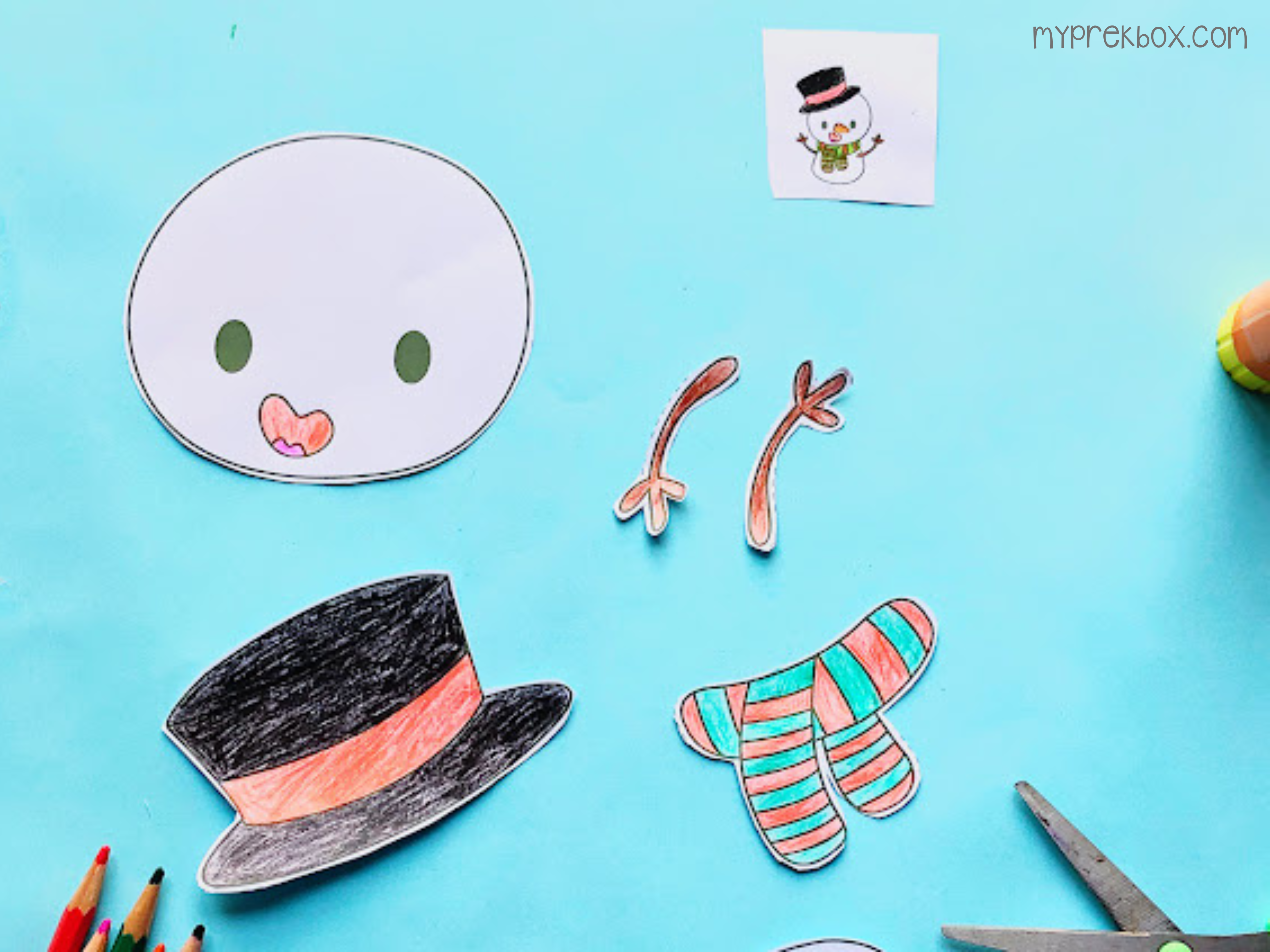 Step 4 Using the glue stick, your preschooler will glue each part of the craft together.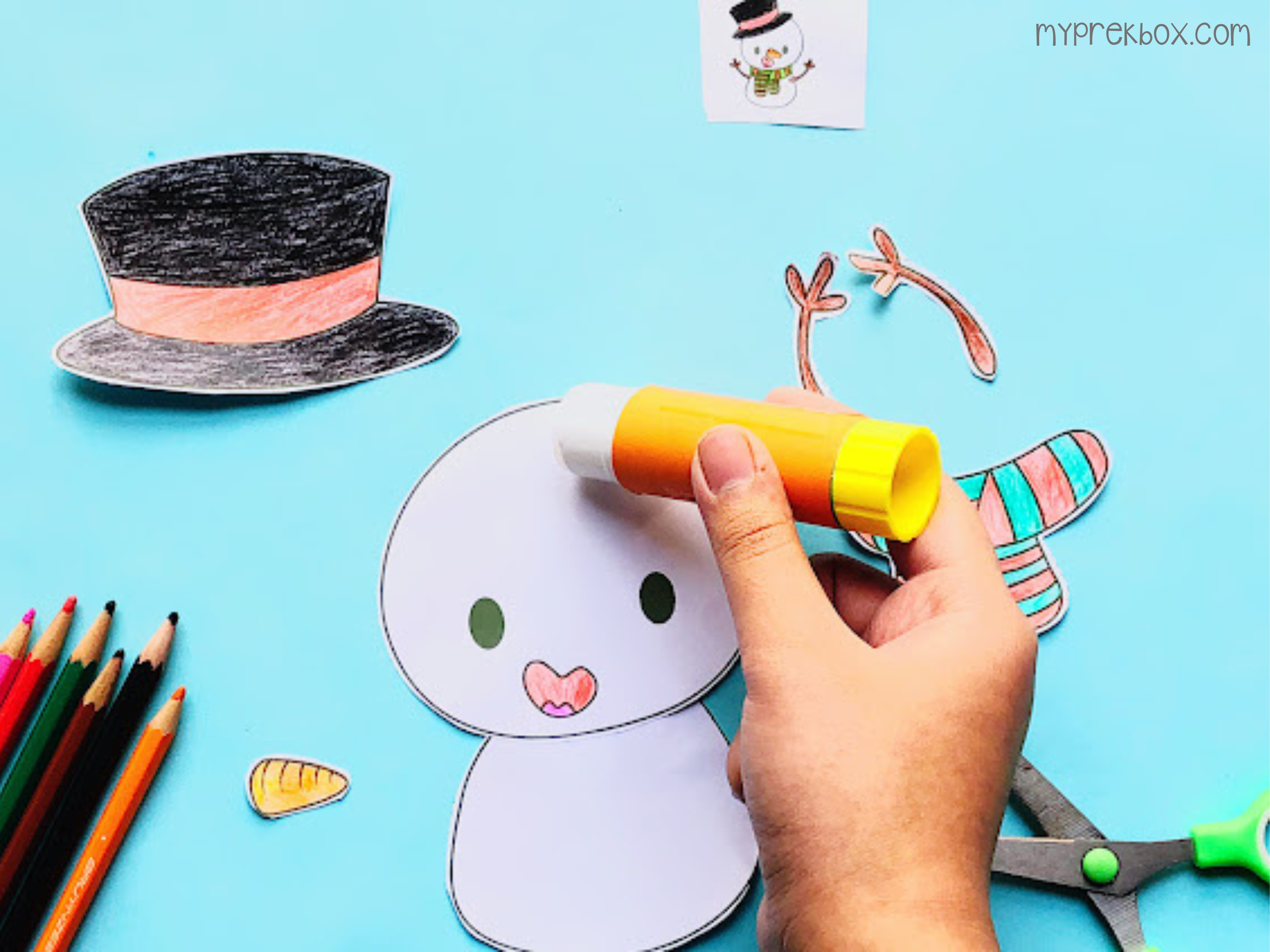 Step 4 Enjoy your adorable free Christmas craft printable! It makes a great gift tag for Christmas gifts, presents for grandparents or cards for teachers, and more!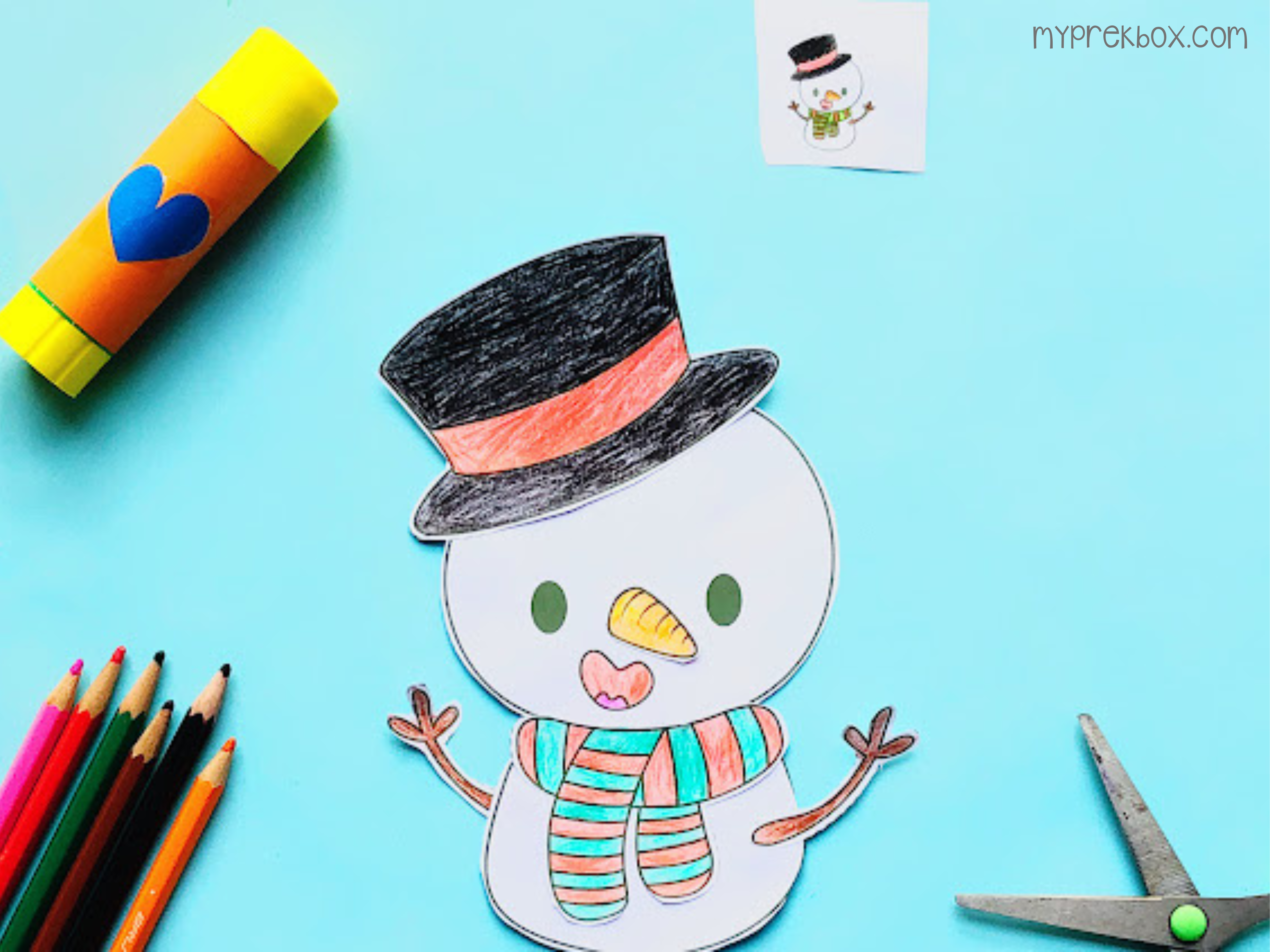 Included in the Print-and-Go Christmas Craft Pack, are 6 fun holiday themed crafts:
Build an Elf

Build a Reindeer

Build a Snowman

Build a Santa

Decorate a Christmas Tree

Decorate a Wreath

Each free Christmas craft is simply laid out and includes an image to show you what the craft looks like completed. All your child needs to do is color each section, cut along the dotted lines and glue the holiday friend together!
Each of these crafts could be enhanced by using different materials on the craft. Some of the most fun ones are:
Glitter pens

Sequence

Cotton balls
You could also use different textured materials to decorate your holiday crafts such as:
Buttons

Sand paper

Glitter paper

Tissue paper
You can also use these two different techniques described in these blog posts to enhance your crafts:
Let's Connect!
We absolutely LOVE seeing your preschoolers learning through play! Please take photos and videos of your child's finished product or them making their wrapping paper and share them with us on Facebook and Instagram!
Also, if you aren't already, be sure to follow us on Facebook and Instagram for more fun activities to do at home with your little ones!
Curious about My Pre-K Box?
Everything you need to explore, learn,

create, and play!

My Pre-K Box is the best subscription box

for kids ages 3-5!