Puffy paint is one of the craft essentials and here is a "recipe" for some you can make with a couple materials around your house. This puffy paint is easy to use for your kids and doesn't require a lot of effort to put together for any craft you might want to give a 3D look to.
Please note: This is demonstrated with a winter craft, but it can easily be made for any crafting project throughout the year. This is also something that cannot be made ahead of time and must be made when you want to use it.
My Pre-K Box: The best monthly subscription box for kids ages 3-5
My Pre-K Box is an educational subscription box for preschoolers filled with different learning activities for math and literacy skills! Each box is based on a different theme and is focused on play-based learning. Your kids will love exploring new activities each month while practicing kindergarten readiness skills!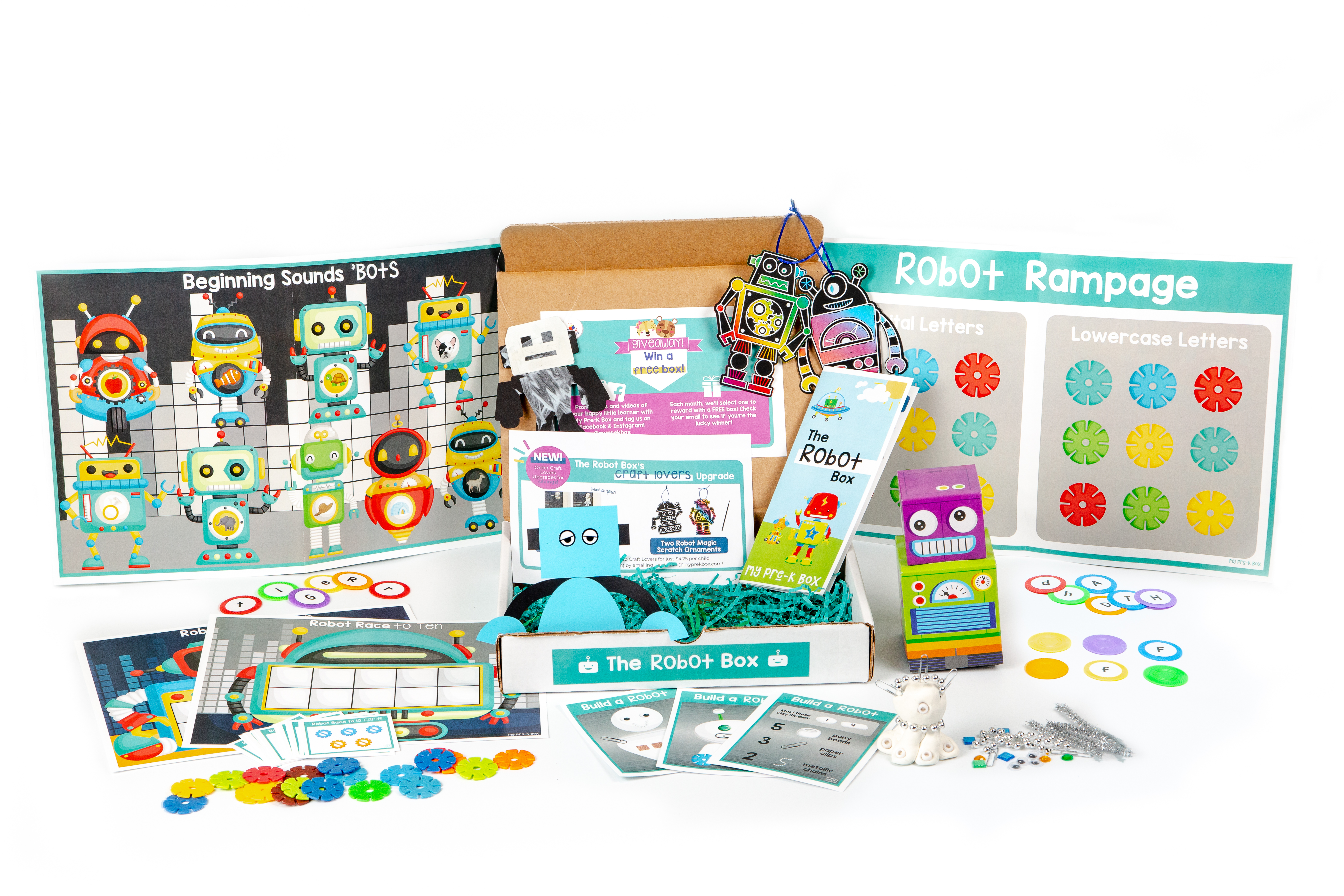 Get Your FREE Snow Preschool Fun Pack!
Grab our FREE Snow Preschool Fun Pack! This printable pack is perfect for kids ages 3-5. Skills covered include counting, grouping, comparing, beginning sounds and more!

Included in the FREE Snow Preschool Fun Pack:

Snowglobe counting

Grouping objects

Count and compare

Snowy letter match

I snow beginning sounds

Matching snowmen

Snow gear sorting

Winter patterns
Get Your FREE Snow Preschool Fun Pack
Materials:
Crafting project

Liquid glue

Shaving cream

Food dye or paint (optional)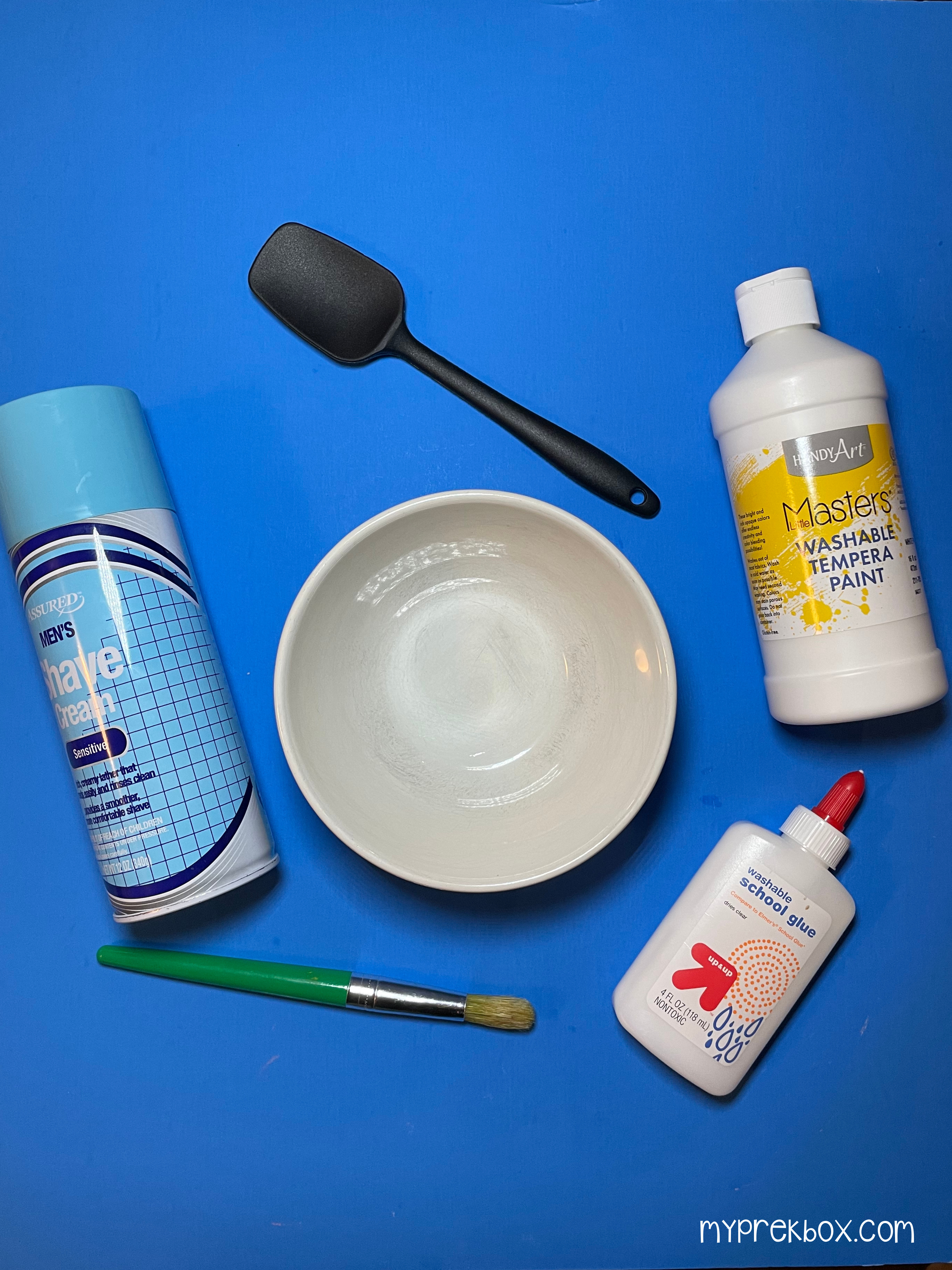 Directions:
Step 1 Gather liquid glue and shaving cream. You can find both of these at the dollar store. The shaving cream doesn't have to be high quality to make some great puffy paint.
Step 2 Mix about equal parts of shaving cream and glue together. Mix it together until it's your desired consistency.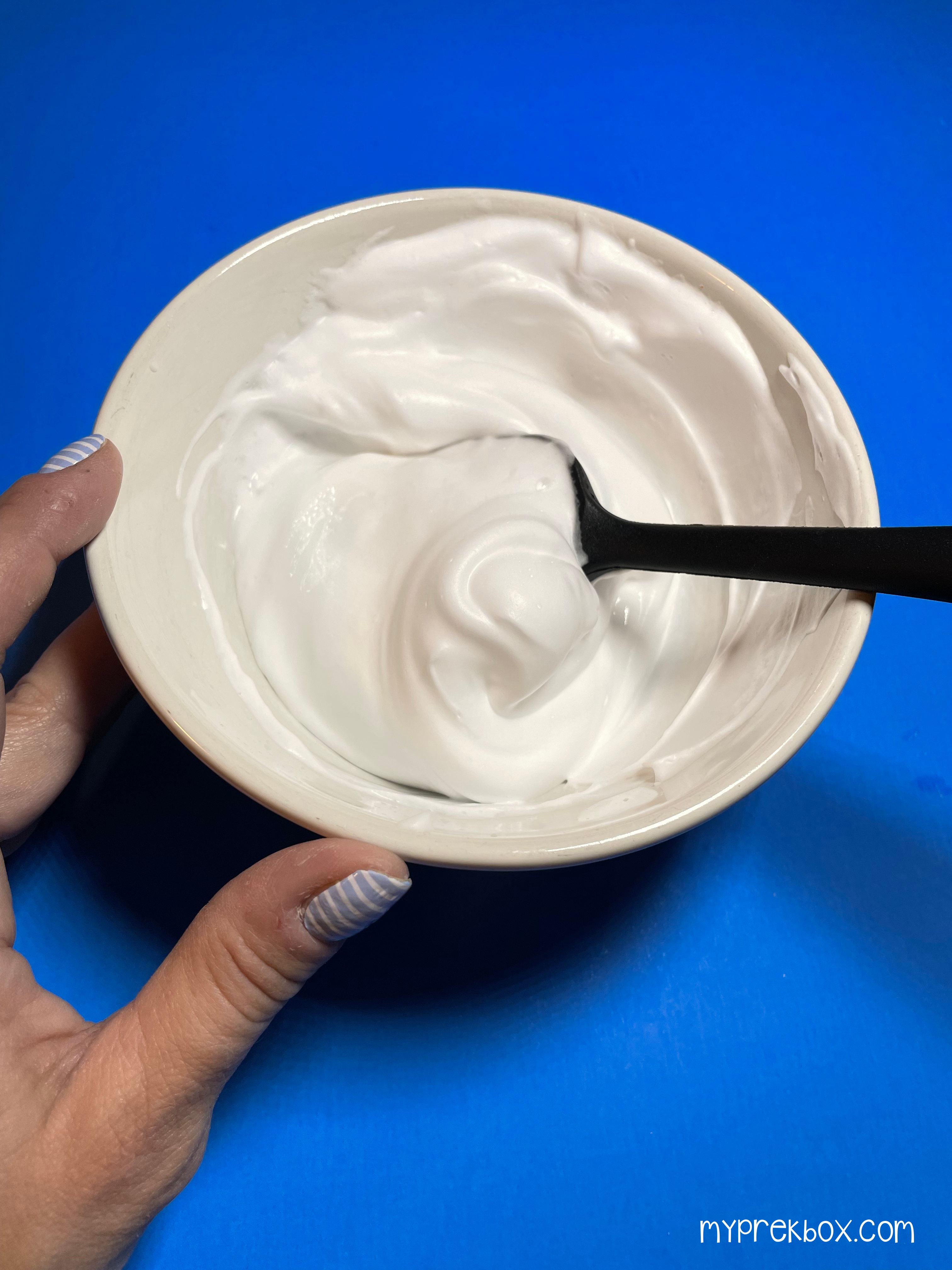 Step 3 (optional) Depending on the craft you're adding your puffy paint to, you can add some food coloring or paint to change the color. Add white paint if you want it to be a true "white" color!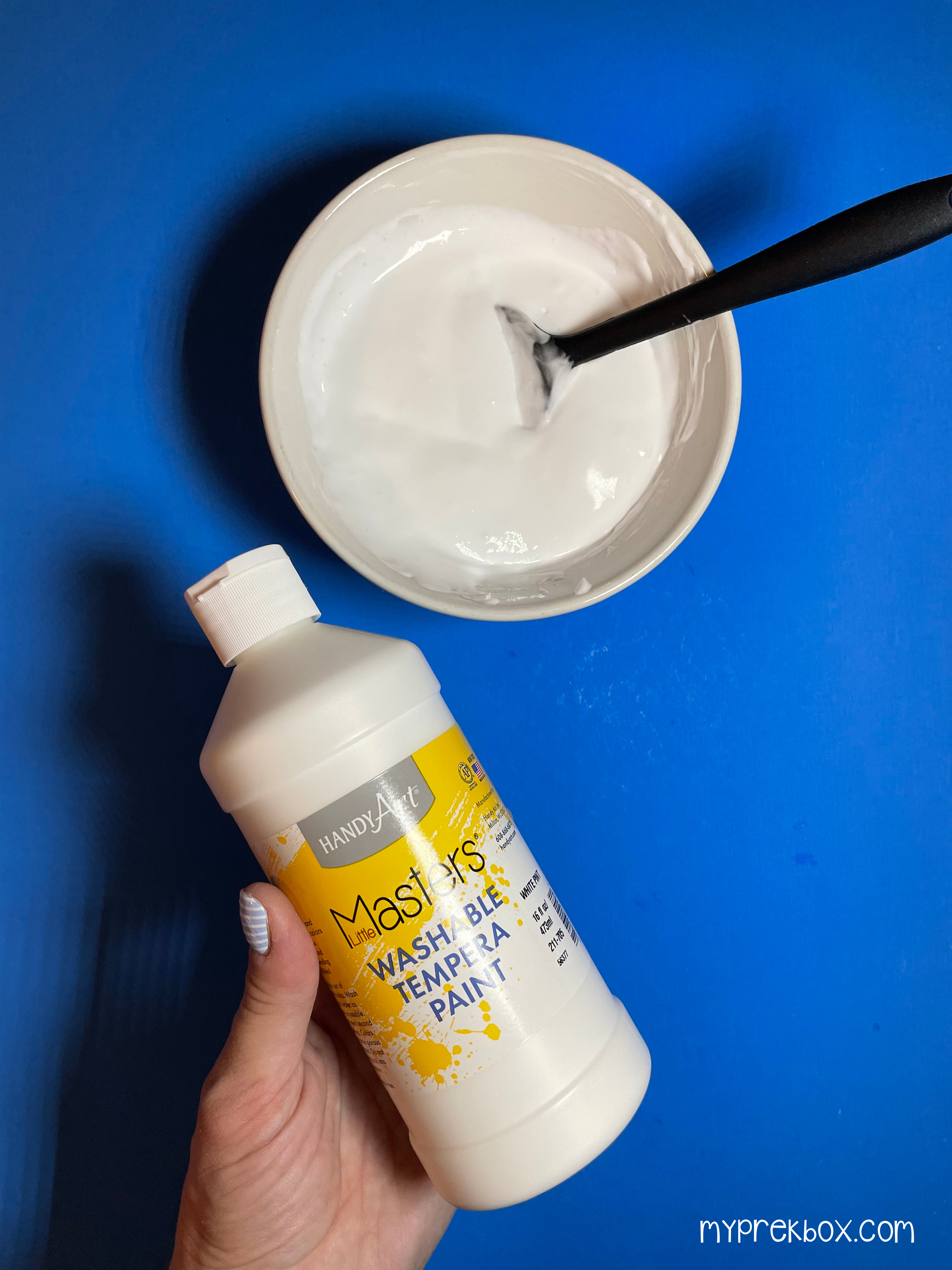 Step 4 Add the DIY puffy paint to the craft your child has put together using a paint brush. You can cut out a Santa hat and add the puffy paint to the white parts to represent the fur on Santa's hat!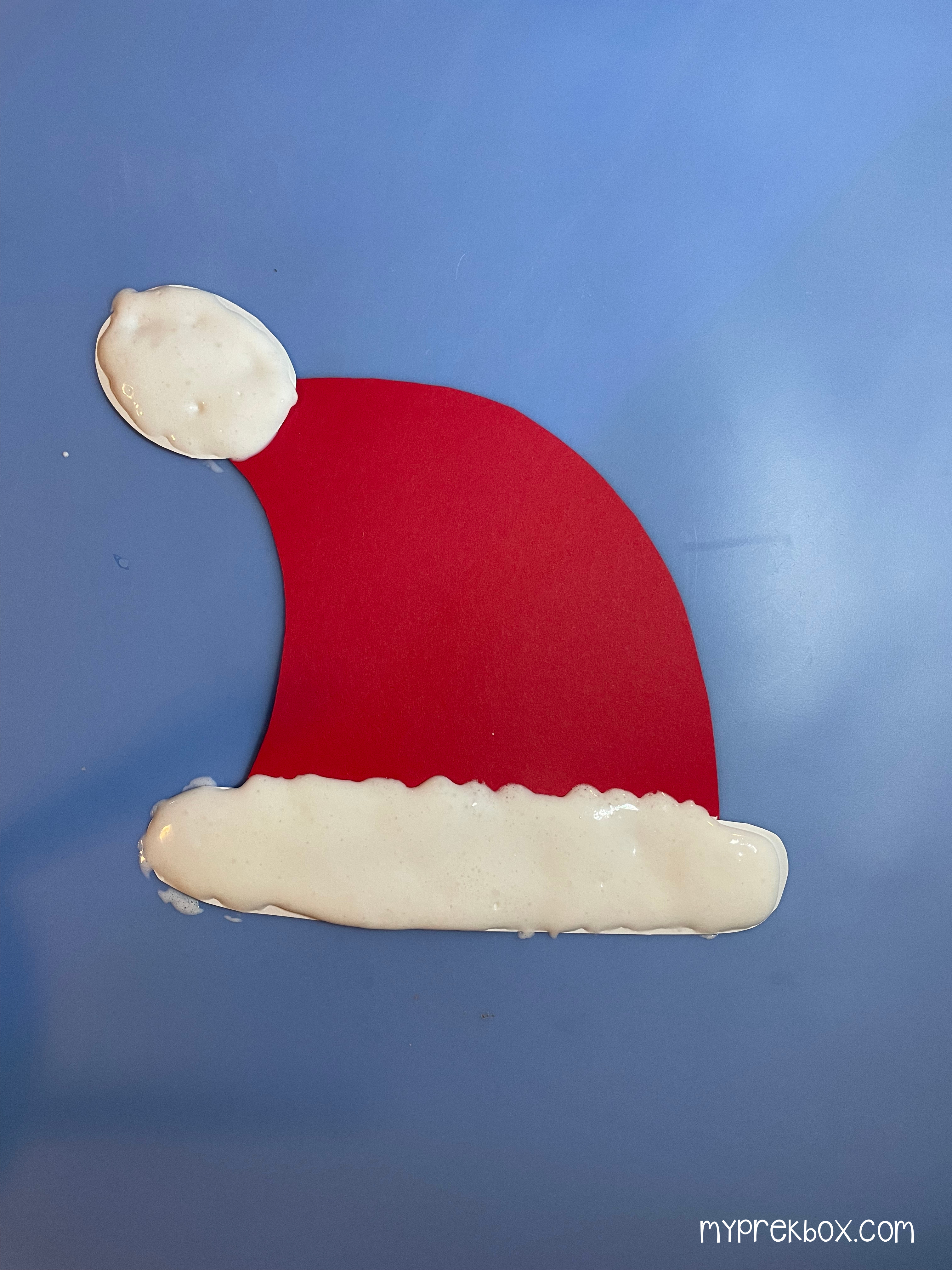 Additional Craft Option
You can also create a snowman with this DIY puffy paint mixture. With the snowman, you will want to add in some white tempera paint to create a solid white color. You can also use other materials to complete your snowman such as buttons, small sticks, or even a pen cap for the nose! Whatever you have lying around the house can be used to complete your snowman.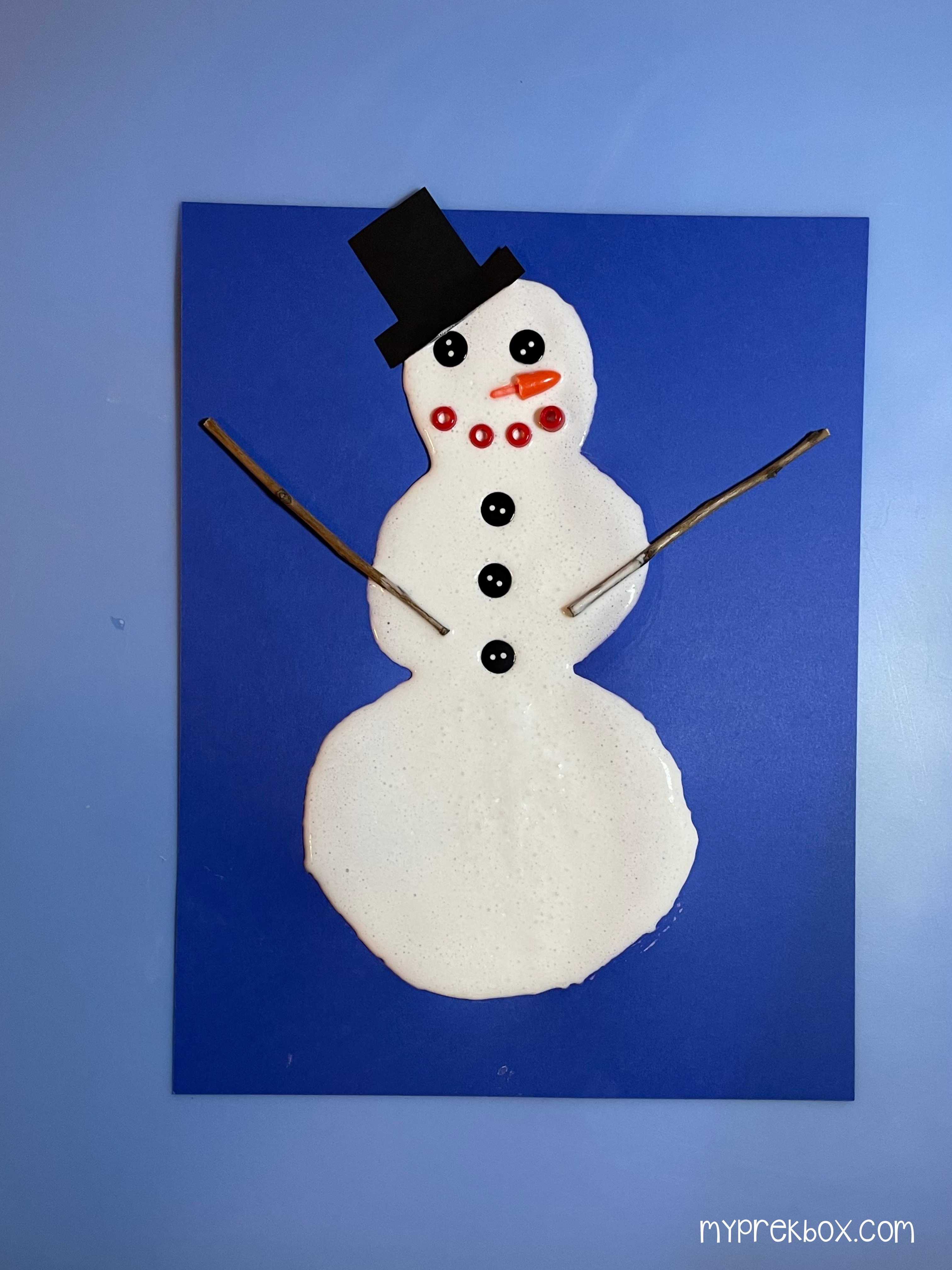 Once it's dry, you can use your puffy painted project for some sensory conversation. Ask your child to describe the difference in the non puffy paint area with the dried puffy paint. What do they notice? You can also have them make observations before you add the puffy paint and then compare it to how it looks after it's dried on your craft.
Let's Connect!
We absolutely LOVE seeing the amazing things your preschooler creates! Please share photos and videos of your child's work with us on Facebook and Instagram!
Also, be sure to follow us on Facebook and Instagram for more fun, at-home activities to do with your little ones!
Curious about My Pre-K Box?
All the materials you need

to explore, learn, create, and play!

My Pre-K Box is the best subscription box

for kids ages 3-5!