Hang these stockings by the chimney with care! Your child will LOVE this playful painting activity and what's even better, there is a printable to give you the structure of the stocking. Watching your child explore and experiment with different shapes and what happens when they paint over their "invisible" crayon drawings will bring a smile to your face.
Free Stocking Printable
My Pre-K Box: The best monthly subscription box for kids ages 3-5
My Pre-K Box is an educational subscription box for preschoolers filled with different learning activities for math and literacy skills! With fresh new themes each month, your child will delight in all of the fun, play-based learning activities inside! Prepped and delivered straight to your door, My Pre-K Box is so much fun, your child might not even realize how much they're learning!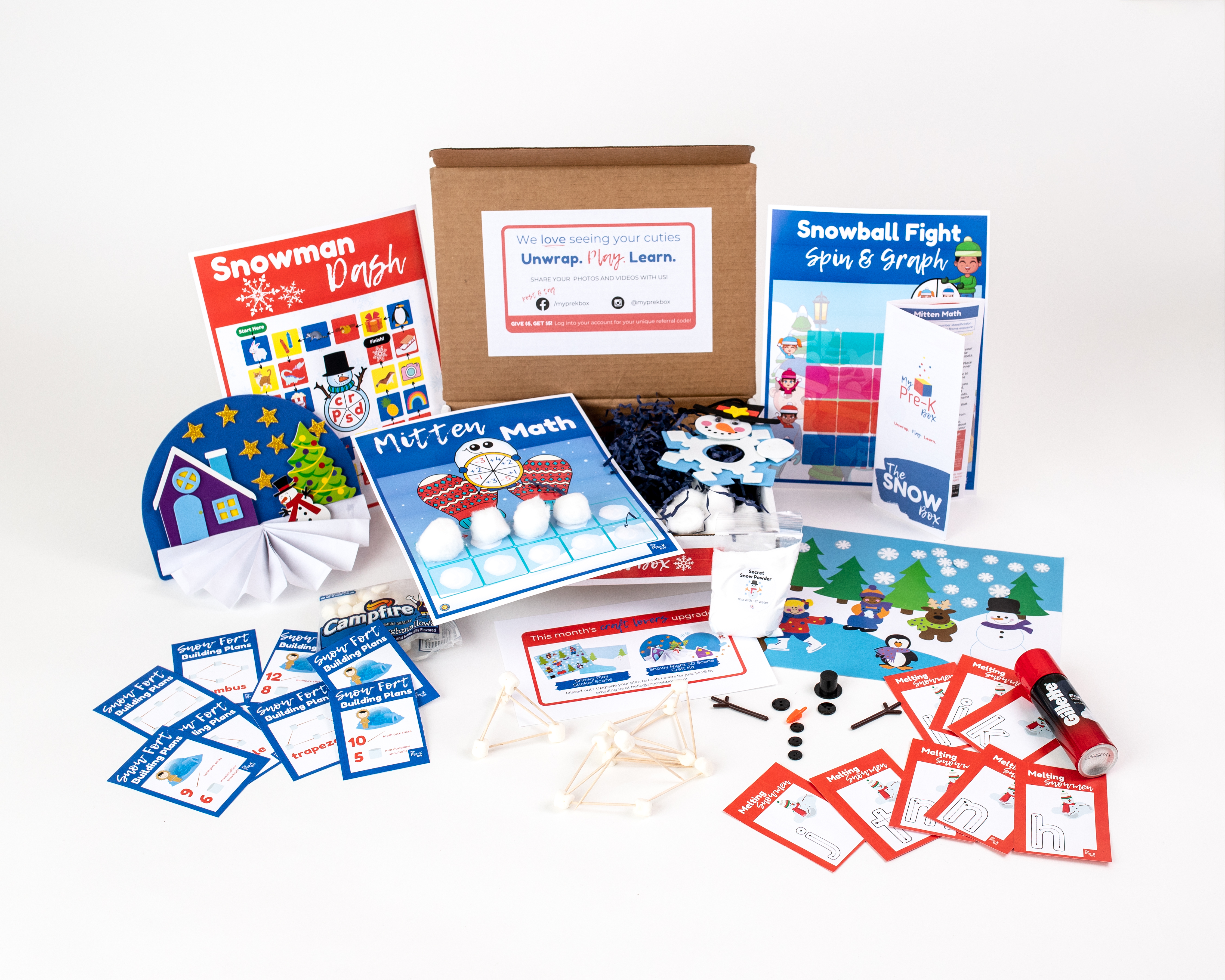 Get Our Free Snow Preschool Fun Pack!
Your preschooler will love this Snow-themed Preschool Fun Pack! It covers kindergarten readiness skills such as counting, comparing, beginning sounds, and more!

Included in the FREE Preschool Snow Worksheets:

Snowglobe Counting

Grouping Objects

Count and Compare

Snowy Letter Match

I Snow Beginning Sounds

Matching Snowmen

Snowgear Sorting

Winter Patterns
Paint Resist Stockings
Materials
free printable stocking shape

black sharpie

white crayon

water colors

paint brush

glue stick

cotton balls

scissors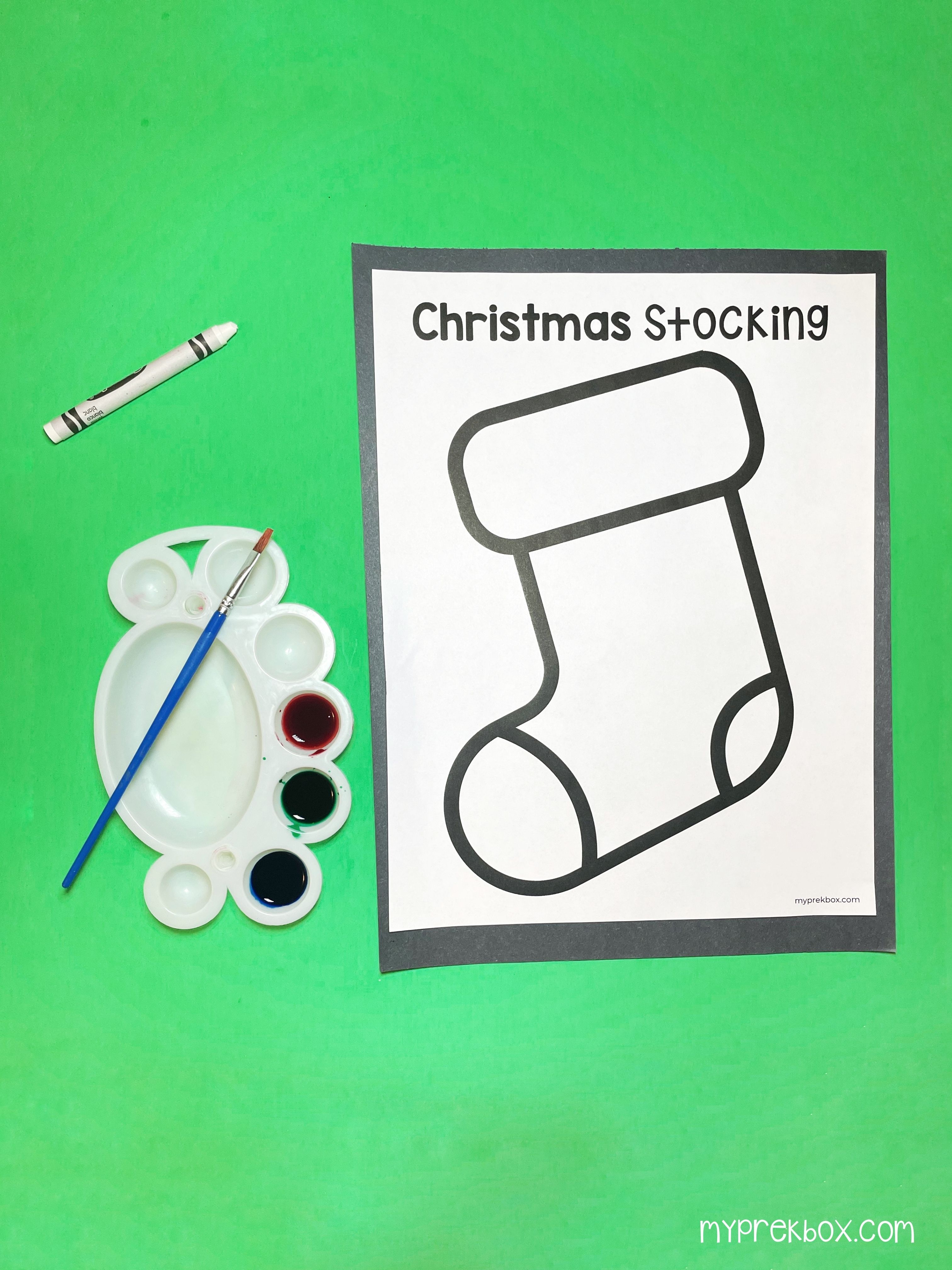 Directions
Step 1 Print out your free printable stocking shape. Depending on your preschooler's level, this is something you could have him/her do. Once it's cut out, you can draw sections on your stocking with a sharpie.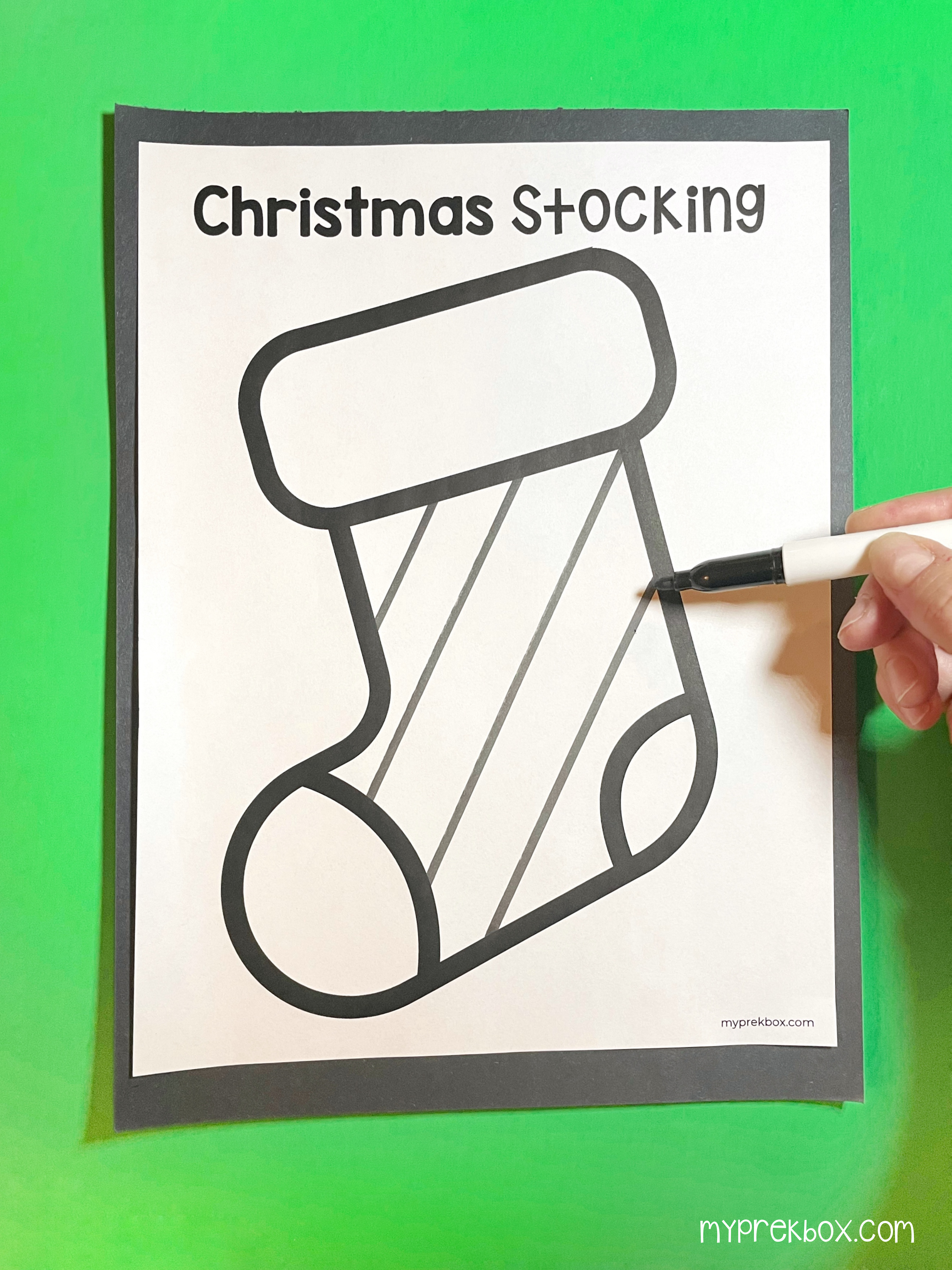 Step 2 Using your white crayon, draw different shapes in each of the different sections of the stocking. You can use different colored crayons if you don't have a white crayon, the shapes just won't "appear" as if they were invisible or hidden.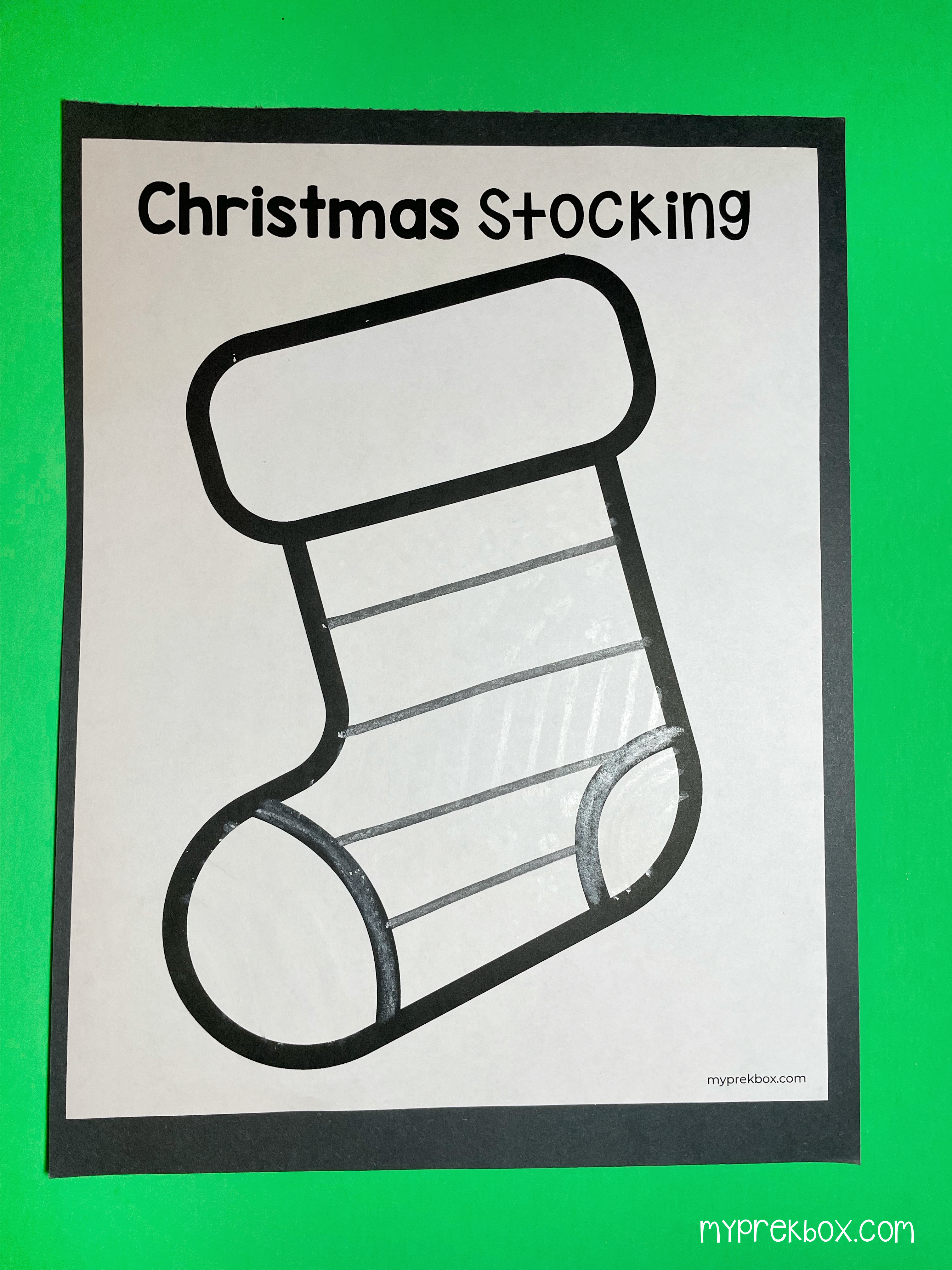 Step 3 Give the stocking to your child and let him/her paint over each of the different sections. Before he/she begins, ask him/her what they think will happen.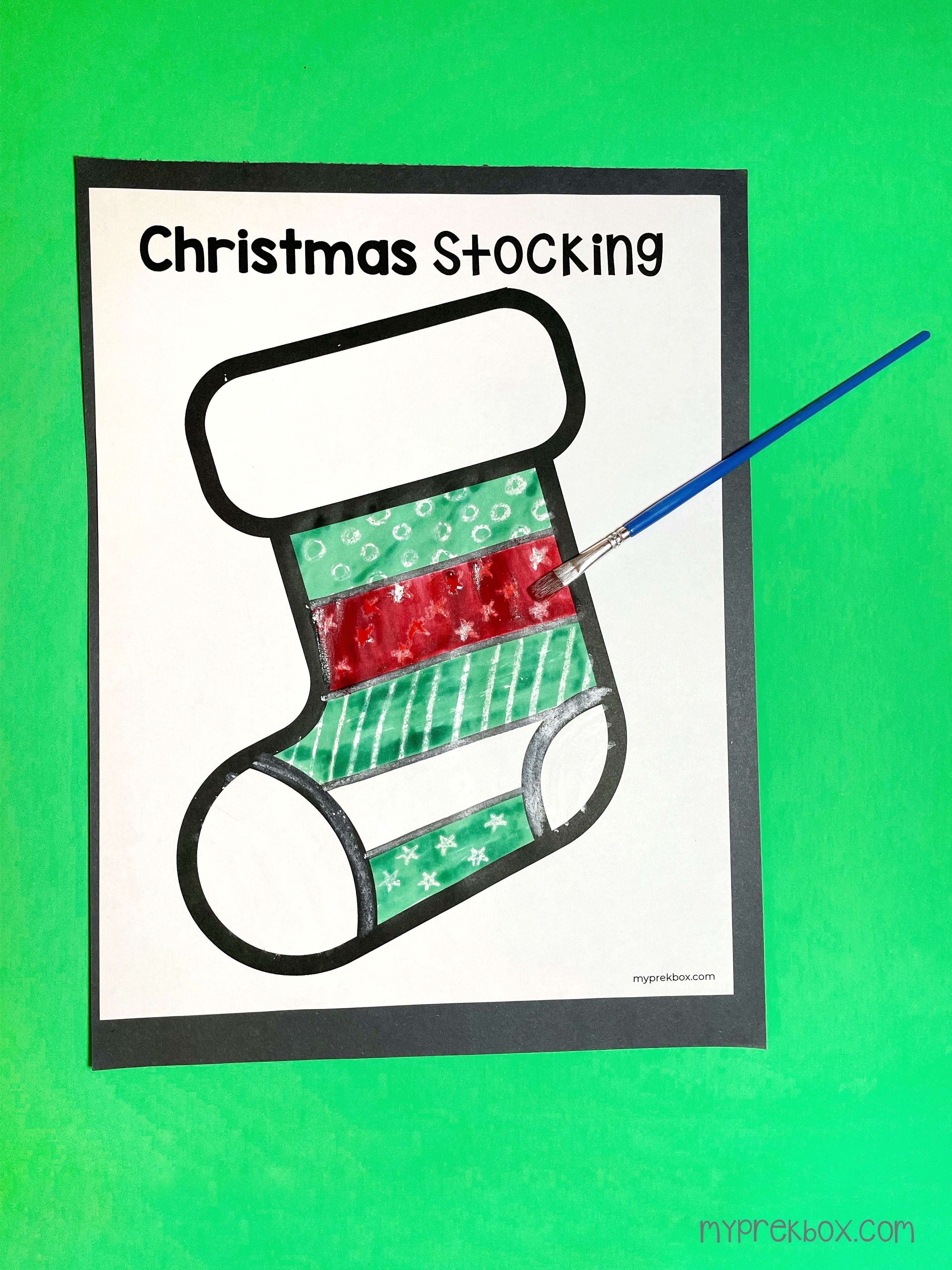 Step 4 Decorate the top of the stocking with glued on cotton balls. This part is optional but does give another texture to the craft and really gives it a finished look.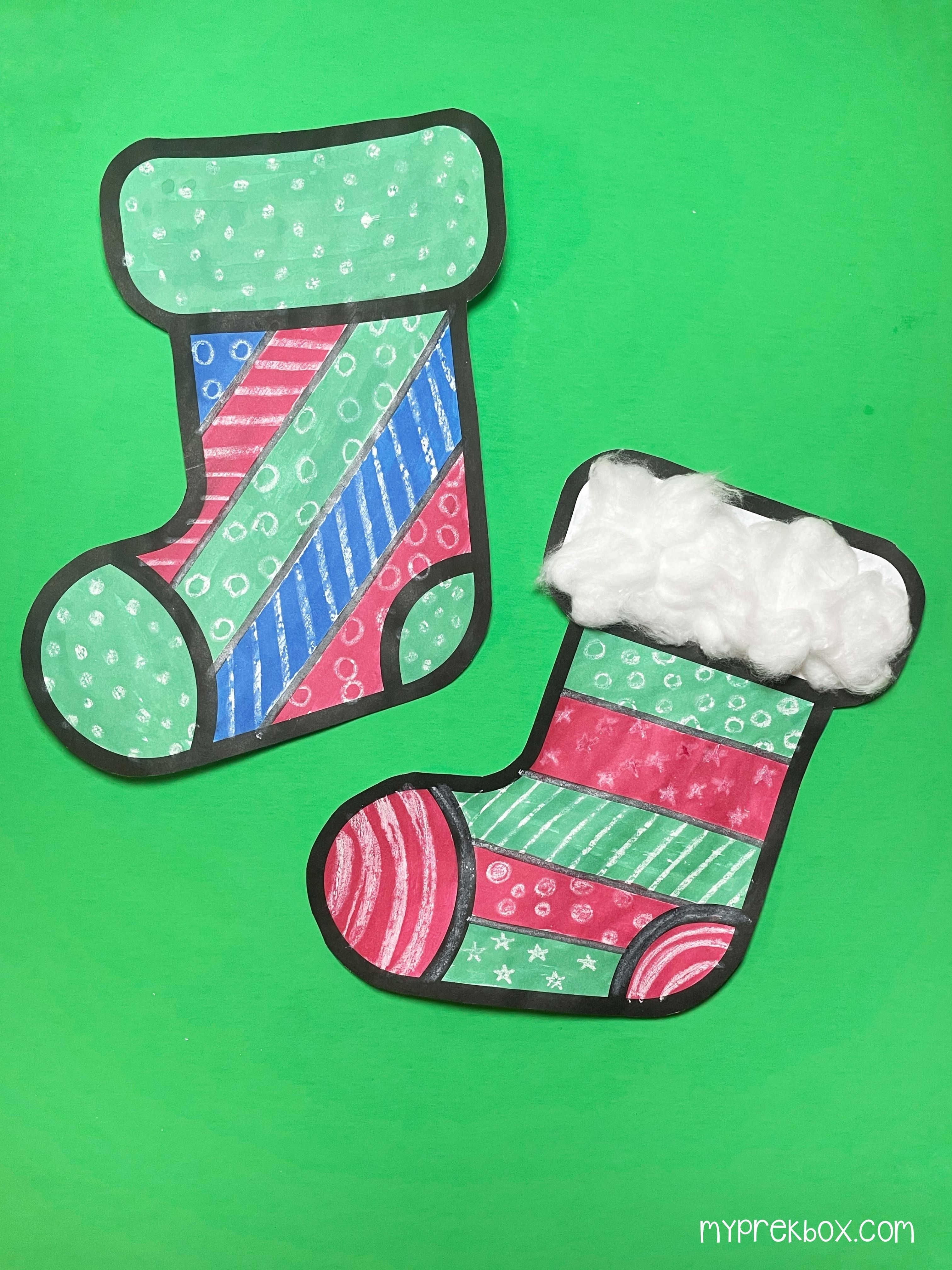 Questions to Ask Your Child During the Paint Resist Stocking Activity
Why do you think you can't see the white crayon when we use it?

What happens when we paint over the crayon? Why do you think that happens?

After the project has dried you can have your child do some sensory investigation and ask them: what does the top feel like? How is that different than the painted part?
Curious about My Pre-K Box?
Everything you need to explore, learn,

create, and play!

My Pre-K Box is the best subscription box

for kids ages 3-5!