Need a last-minute Christmas activity to keep your preschoolers engaged before the big day? This Rudolph activity mixes crafts, math, and literacy making it perfect for a cozy afternoon of sipping hot cocoa and learning. Plus, there are so many variations that your preschooler is sure to keep coming back for more!
My Pre-K Box: The Best Educational Subscription Box for Preschoolers
My Pre-K Box is an educational subscription box for preschoolers aged 3-5! We deliver the most fun play-based preschool learning available! Each box has its own unique theme and is filled with different learning activities to target math and literacy skills. Your kids will have fun exploring the new activities, and you will delight in the fact you are helping them with essential Kindergarten readiness skills!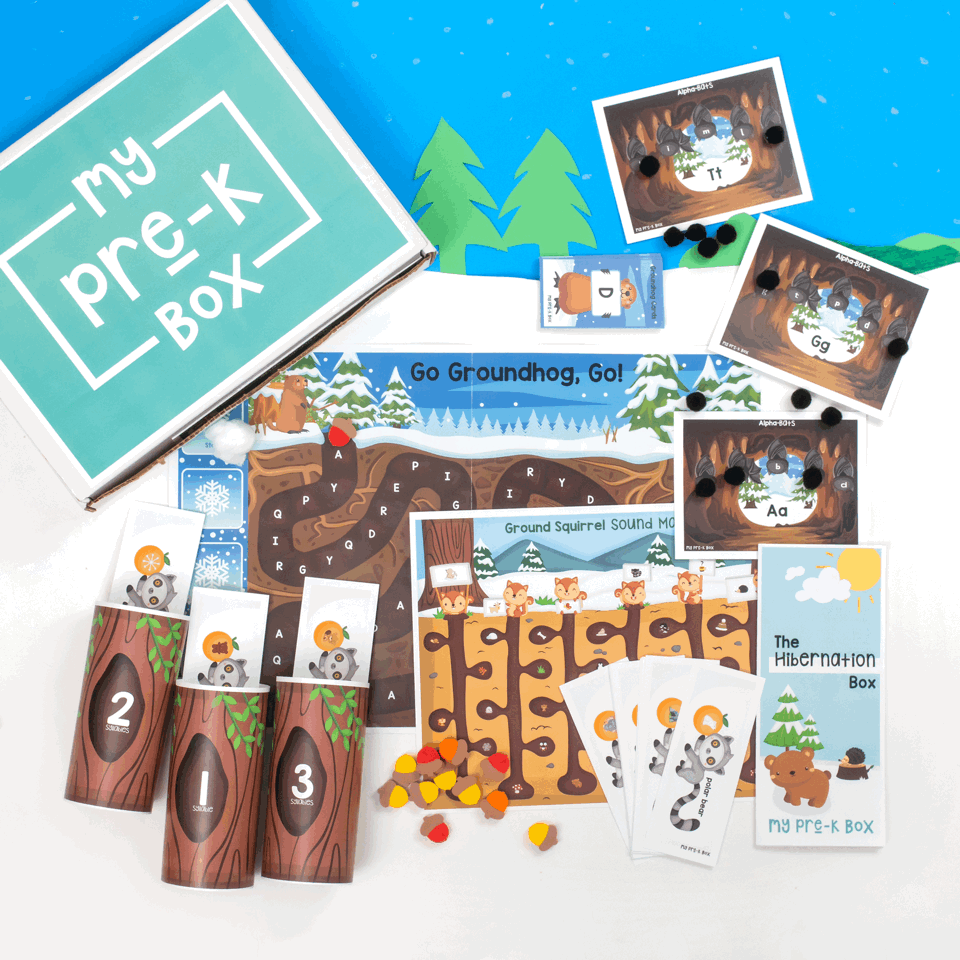 Christmas Math and Literacy: Making Your Rudolph Craftivity
With Christmas days away, my house is feeling a little chaotic. How about yours? This Rudolph Craftivity is one activity that I use to get my preschoolers to sit down and relax while also learning important literacy and math skills!
Materials:
printer

cardstock or white paper

scissors

gluestick

black marker

crayons or markers (optional)
Directions
Step 1 Download our Print & Go Rudolph Craftivity. Then, print it on a cardstock and write uppercase and lowercase letters on the antlers using a black marker. Make sure to write a pair of upper and lowercase letters for your preschooler to match. Cut out each of the Rudolph pieces. You can do this part of the activity ahead of time or help your preschooler practice fine motor skills by cutting out the pieces themselves! If you decided to use the black-and-white version, have your preschooler color the head and antlers brown and the nose red.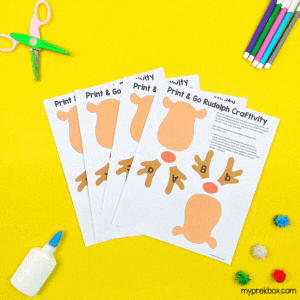 Step 2 Have your preschooler draw eyes and a mouth on each head. You can add even more fun to this activity, by challenging your preschooler to give each Rudolph a different expression! Then, paste his bright, red, shiny nose!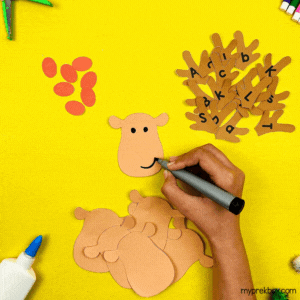 Step 3 Lay out the antlers and have your preschooler find the matches.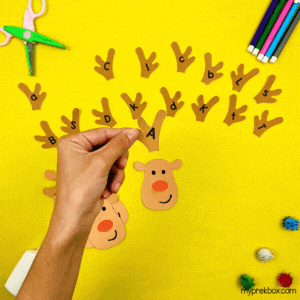 Step 4 Once your preschooler has found the matches, have them use the gluestick to attach both of the antlers to Rudolph's head.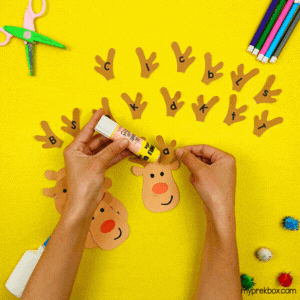 Grab this Print & Go template to make this activity even easier!

This FREE Print & Go Rudolph Craftivity will make practicing letters, numbers, and more a breeze this holiday season!

Included in the FREE Rudolph Craftivity Pack:


Black and white head, antler, and nose template

Color head, antler and nose template
Take your Rudolph Crafitivity to the next level!
Once you and your preschooler are done matching the upper and lowercase letters, use this Rudolph Crafivitiy as a fun Christmas math activity!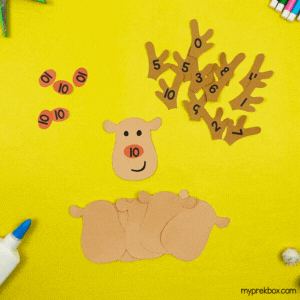 Instead of adding letters to the antlers, write a number on each antler. Have your preschooler glue on the antlers. Then help them add the numbers together. Once they have figured out the correct answer, write the number on Rudolph's nose and attach it with a glue stick. It's a fun introduction to a part-part-whole math! Each antler represents a part of the number and on his nose is the whole!
So Many Christmas Math and Literacy Options!
Even if your preschooler isn't ready to tackle any of the literacy and math options listed above, you can still use this cute Rudolph template!
Here are some ideas:
Print out the template on white paper, have your preschool color and assemble to simply complete the craft.

This still works on important fine motor skills even without the extra letter or number component!

Write the same uppercase letter or the same number on each antler and have your preschooler practice identical matching.

Print out or draw simple pictures on each antler for more matching practice.

Pictures could be identical or slightly different (example: 1 red Christmas light on each antler OR 1 red Christmas light on the left antler and a green Christmas light on the right antler).
Need more great Christmas Crafts? Check out our Christmas Craft Pack!
This FREE Print & Go Christmas Craft Pack will have your preschooler practicing fine motor skills as they cut, color, and paste together adorable Christmas characters! Simply print and you will have a whole afternoon of crafting ready to go!


Included in the FREE Christmas Craft Pack:


Build an Elf

Build a Reindeer

Build a Snowman

Build a Santa

Decorate a Christmas Tree

Decorate a Wreath
Let's Connect!
We absolutely LOVE seeing your preschoolers learning through play! Please take photos and videos of your child's finished product or them making their crystal trees and share them with us on Facebook and Instagram! And while you're at it LIKE and FOLLOW us too for more updates and fun crafts!
Curious about My Pre-K Box?
My Pre-K Box is the best monthly subscription box

for kids ages 3-5.

Everything you need to create, play,

laugh, and learn!