Howdy, y'all! 🤠
The Western theme is loved by children (and even adults!) for parties and activities because it's a fun mix of adventure, nostalgia, and animals! And today, we're excited to share with y'all the top 10 best Western theme activities for preschoolers! So get your cowboy hats ready, and giddy up!
My Pre-K Box: The number

1

subscription box for preschoolers!
My Pre-K Box is an educational subscription box for preschoolers filled with different learning activities for math and literacy skills! With fresh new themes each month, your child will delight in all of the fun, play-based learning activities inside! Prepped and delivered straight to your door, My Pre-K Box is so much fun, your child won't even realize how much they're learning!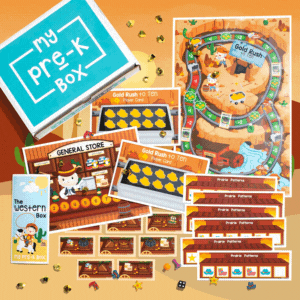 Top 10 Best Western Theme Activities for Preschoolers
Yee-haw! 🤠 Aside from watching Woody and Jessie of Toy Story, there are lots of Western theme activities that you can try at home with your kids! And if you're looking for such activities for your little cowboys and cowgirls, we've got our recommendation of the top 10 best Western-themed activities for preschoolers.
1

Western-themed storytime
Reading books to preschoolers helps a lot in their developing brains. It also helps improve their vocabulary, literacy skills, listening and comprehension, and creativity! Here are some of the best Western-themed books for preschoolers:
Howdy, Sheriff Woody! by Kristen L. Depken
Based on the popular character from the "Toy Story" movies, this book follows Sheriff Woody as he helps his friends and solves problems in the Wild West.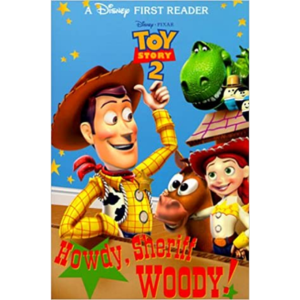 The Legend of the Bluebonnet by Tomie dePaola
This book tells the story of a Native American girl who makes a great sacrifice to bring rain to her drought-stricken tribe. The book features beautiful illustrations and introduces children to Native American culture.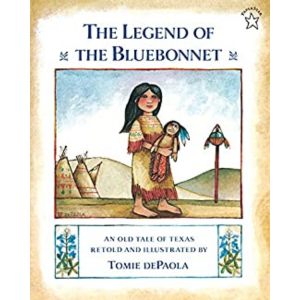 Cactus Soup by Eric A. Kimmel
This humorous tale tells the story of a group of hungry cowboys who try to make a pot of soup out of cactus. It features lively illustrations and a fun story that preschoolers will enjoy.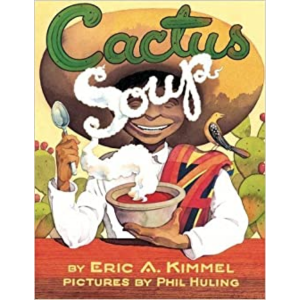 B is for Buckaroo: A Cowboy Alphabet by Louise Doak Whitney
This alphabet book introduces children to the world of cowboys and the Western frontier. It features beautiful illustrations and informative text that will appeal to both children and adults.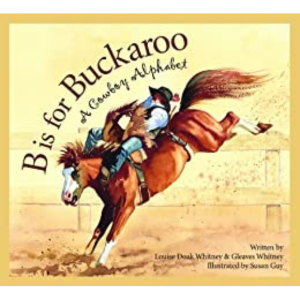 Cowboy Small by Lois Lenski
This book tells the story of a young cowboy and his adventures on the range. It features colorful illustrations and simple text that is perfect for young children.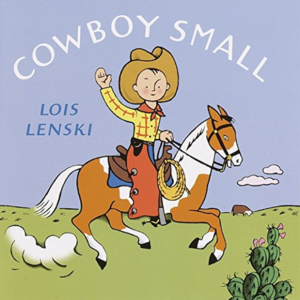 These books are all age-appropriate and feature engaging stories and colorful illustrations that will capture the imagination of your little cowboys and cowgirls!
2

Fingerplays
Songs and fingerplays are always a fun activity for preschoolers and can provide numerous benefits, such as developing fine motor skills, improving memory and language, and promoting social and emotional development. Try these Western-themed fingerplays with your kids for a playful and educational experience:
Ten Little Cowboys

Ten little cowboys in a row,

Ready to ride, off they go!

Yee-haw, yippee-yi-yay,

Cowboys ride the range all day!

The Cowboy Song

I'm a cowboy, yes sirree,

Riding my horse across the prairie,

With my hat and boots and jeans so blue,

I'm a cowboy, through and through.

My Horse and I

My horse and I go riding out,

On the prairie, there's no doubt,

We gallop fast, we gallop slow,

Where we'll go next, we never know.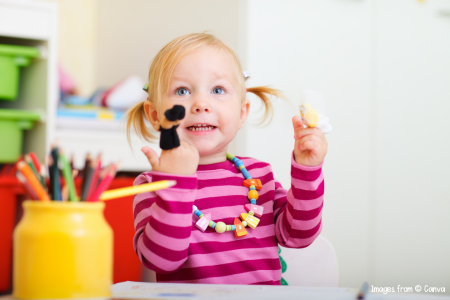 3

Dress-up - Western style!
If you're looking to add some fun and excitement to your Western-themed activities, consider dressing up your preschoolers in cowboy hats, bandanas, vests, and boots! These classic and hip costumes will help your children feel more immersed in the Western theme and enhance their playtime experience. Additionally, allowing them to mix and match their costumes and clothing can promote independence and boost their sense of style. And don't forget to snap some photos to capture the memories and create lasting Western-themed memorabilia! So, let your little cowboys and cowgirls unleash their creativity and have a blast with their Western-inspired outfits.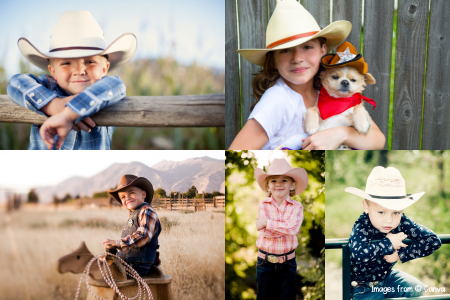 4

Stick horse races
Looking for a fun Western-theme outdoor activity that your kids will love? Consider setting up a stick horse race in your backyard! With just a few simple materials, like cardboard tubes or pool noodles, you can create stick horses that your children can use to race around an obstacle course that you design. This is a great way to encourage physical activity and outdoor play, while also giving your kids a chance to use their imaginations and engage in friendly competition. So why not saddle up and create your own DIY stick horse obstacle course for a fun-filled day of racing and adventure? Yee-haw! 🤠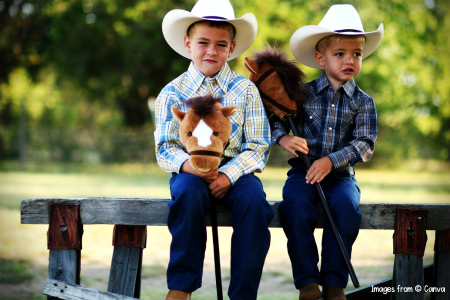 5

Rope-tying practice
Cowboys are excellent in rope-tying because they use it in catching and herding cattle. So for a fun Western theme activity, you can have some rope-tying practice! You can use a jump rope or thick string to teach the children how to tie basic knots like the bowline or square knot. If you are not familiar with it, there are a lot of free resources online that you can use, then you can learn together!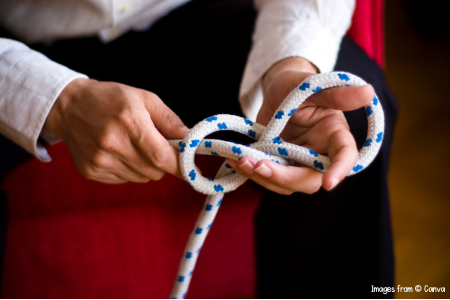 Howdy! Enjoying the Western-theme activities? If so…

Here's a freebie for you!

Memorial Day is just around the corner, and if you're looking for some free worksheets for this patriotic holiday, the Print & Go Patriotic Color by Number is perfect! Develop your child's color and number recognition and coloring skills while helping them celebrate a patriotic holiday! Read more about the Print & Go Patriotic Color by Number in this blog post, or grab a copy now!
6

Cowboy and cowgirl coloring pages
Coloring pages that feature cowboys and cowgirls, horses, and other western-themed images can be a fun and educational activity for preschoolers. Coloring helps children practice their fine motor skills and encourages their creativity, while the Western theme can provide a unique learning experience about the history and culture of the American West. For added enjoyment, consider including popular characters like Woody, Bullseye, and Jessie from the "Toy Story" movies. These characters are sure to be a hit with kids and can make the coloring experience even more fun and engaging.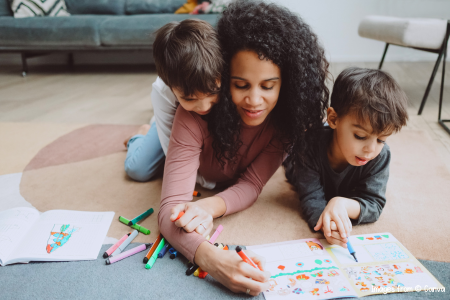 7

Chuckwagon snacks
Got little foodies? Serve snacks like beef jerky, trail mix with nuts and dried fruit, or homemade granola bars. You can also add some popcorn, pretzels, or mini sandwiches with ingredients like cheese, deli meat, and veggies. It will help them have an idea and a taste of what cowboys might have eaten on the trail! Plus, these snacks are easy to pack and transport, and can provide a tasty and nutritious option for your little cowboys and cowgirls to enjoy on the go!
8

Cactus craft
Up for some crafts? Use green construction paper, a marker, glue, and scissors to create cacti for the children to decorate! First, cut out a cactus shape from the green construction paper. Then, use the marker to draw prickly lines on the cactus. You can use some glue to attach it to a background or on a popsicle stick. This cactus craft is a fun and easy way for preschoolers to get creative and learn about desert plants! It can also make a great decoration for a Western-themed party or playtime.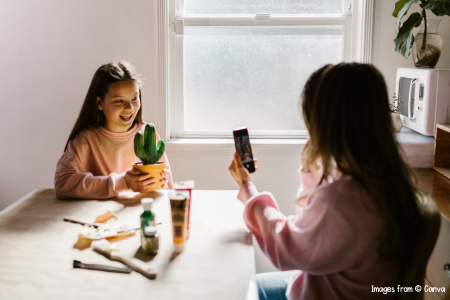 9

Line dancing
Line dancing is a great way to encourage physical activity and coordination in preschoolers while also having fun. In addition to the "Electric Slide" or "Macarena," you can also teach them other simple line dances like the "Boot Scootin' Boogie" or the "Tush Push." These dances can help improve balance and rhythm, while also introducing kids to the joy of dancing to lively Western music. So put on your dancing boots 'cause it's time for some hoedown, pardner!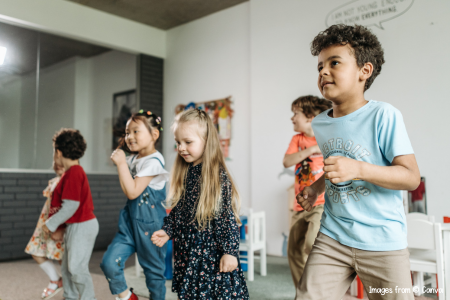 Hold up, buddy!

Don't forget our little giveaway!

Mother's Day is almost here, and to celebrate and give thanks to moms, we are giving you a freebie just in time for Mother's Day! Our Print & Go Mother's Day Bouquet Craft is a very easy and enjoyable flower craft that kids can do for their mothers, while also helping them develop a lot of Kindergarten skills! Learn more about the Print & Go Mother's Day Bouquet Craft here, or download it right away!
10 No-prep Western theme activities
Too busy to prepare for the activities above? No worries, we can help you with this! My Pre-K Box offers monthly subscription boxes filled with activities and games for preschoolers, focusing on math and literacy development. Our new box for the month of May will be out soon, and it's The Western Box! 🤠 So if you are looking for no-prep educational Western-theme activities for your preschooler, sign up now! We have a limited-time offer to get your first box FREE if you commit to a 6-month or 12-month plan! We'll release a new blog post very soon to give you a sneak peek of The Western Box, so stay tuned!


And that's it! These top 10 Western-themed activities can be modified depending on the needs and interests of your preschoolers. Have fun! Yee-haw, yippee-yippee-yay! 🤠
Let's Connect
Howdy, pardner? We hope you love our recommended Western-theme activities for preschoolers! For more of these useful recommendations, just LIKE and FOLLOW our Facebook and Instagram pages! You can also get DIY activities, art projects, fun crafts, and free printables! Be sure to tag us on photos of your kids trying out some of these Western-themed activities. Use the hashtag #myprekbox or send those amazing photos on our social media pages!
Want to try My Pre-K Box?
My Pre-K Box is the best subscription box for

kids 3-5 years of age!

Everything you need to play, create, explore,

learn, laugh, and enjoy!