When it comes to children's literature, there are lots of great options for kids books about swimming. We've compiled a list of the best kids books about swimming! 
Our top 10 books about swimming for little kids includes picture books and board books! Board books are common in the baby and toddler range, but preschoolers love them too! The picture books are always favorites amongst toddlers, preschoolers, pre kindergarteners, kindergarteners, and even early elementary aged kids! 
How can I help my child overcome a fear of swimming?
Reading about other children's experiences helps to normalize the fear and provide strategies for overcoming a fear of swimming.  Our list of books will help your child understand the common fear of swimming, give them language to describe their emotions, and help get them swimming!  
My Pre-K Box: The Pool Party Box
These books are the perfect compliment to this month's The Pool Party Box! My Pre-K Box is a beautiful subscription box for preschoolers! Each month My Pre-K Box develops a new theme to delight your little one. They are fun themes that usually relate to seasons and upcoming holidays! The Pool Party Box is the August box.
What do you get in My Pre-K Box?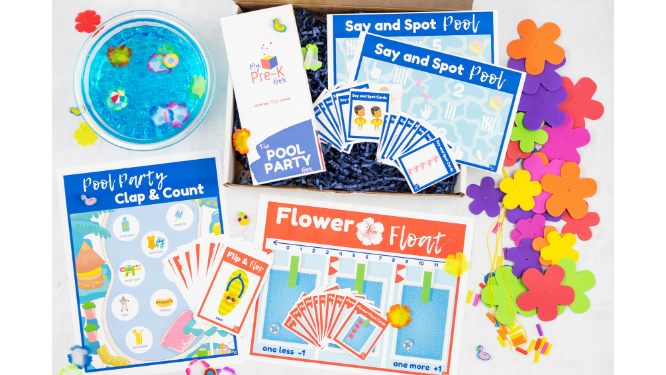 How fun is that?!
Inside the box you'll find completely PREP-FREE preschool learning activities.  A craft and sensory activity are always included.  This month the craft your child will make a fun flower leis necklace and the sensory activity is...water beads! Sooooo fun!!
Next, each box targets important math and literacy skills to get your child ready for kindergarten! And all of it is done through games and playful activities! Everything is hands-on and nearly everything is reusable! The storage box that it comes in is perfect for keeping everything organized and contained, and even reusing it in later months or years (great for younger siblings to use when they're older!)
My Pre-K Box included phonological awareness, syllables, and rhyming skills along with counting, one more and one less, number identification, and number sense in this adorable box of homeschool learning!
If you haven't subscribed yet, head over to My Pre-K Box to subscribe to receive your own thematic preschool learning kits for your little one!
The Top 10 Children's Books about Swimming
Let's dive into the best kids books to help get your child swimming!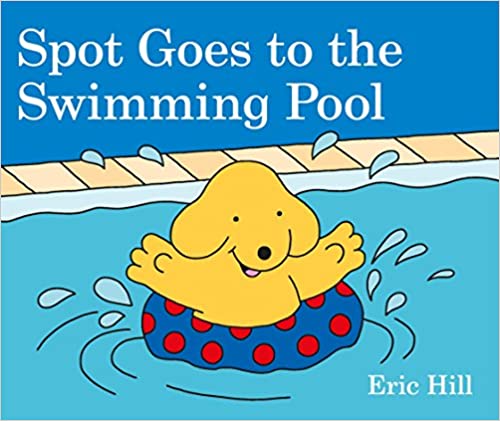 1. Spot Goes to the Swimming Pool
It's Spot's first time ever swimming in a pool. Though he feels nervous at first, some support from Mom and friends means Spot is soon having fun in the sun--while staying cool in the pool!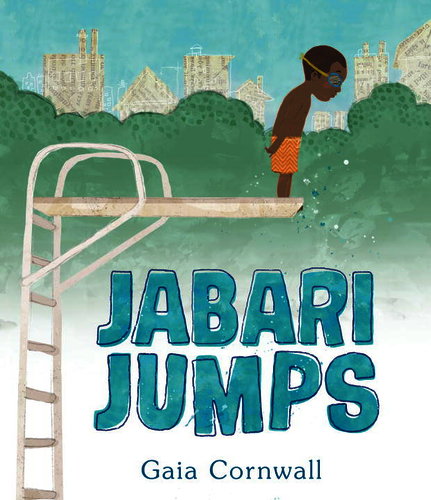 2. Jabari Jumps
Working up the courage to take a big, important leap is hard, but Jabari is almost absolutely ready to make a giant splash.
Jabari is definitely ready to jump off the diving board. He's finished his swimming lessons and passed his swim test, and he's a great jumper, so he's not scared at all. "Looks easy," says Jabari, watching the other kids take their turns. But when his dad squeezes his hand, Jabari squeezes back. He needs to figure out what kind of special jump to do anyway, and he should probably do some stretches before climbing up onto the diving board. In a sweetly appealing tale of overcoming your fears, newcomer Gaia Cornwall captures a moment between a patient and encouraging father and a determined little boy you can't help but root for.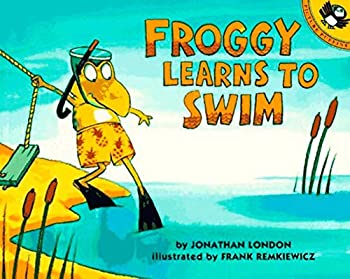 3. Froggy Learns to Swim
Froggy's mother assures him that all frogs are great swimmers, but Froggy's not so sure. He'd much rather swing than swim. However, after an overzealous turn on the swing set lands him in the pond, a sputtering Froggy lets his mom try to teach him to swim. After some practice, lots of encouragement from his mom, and a couple of funny songs, Froggy goes from a reluctant swimmer to being reluctant to ever stop swimming. Kids will love the onomatopoeia—Splash! Zook! Flop!—and vivid watercolor illustrations in this fun read-aloud.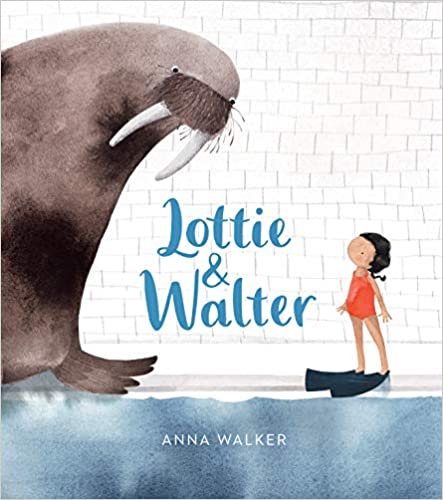 4. Lottie and Walter
An original, compelling, and visually stunning treatment of a common childhood predicament: overcoming a fear of the water.
Lottie goes to swim lessons every Saturday, but she never gets in the water. That's because she is convinced there is a shark in the pool, a shark that wants to eat her and only her. But then Walter appears. Walter likes singing and reading books and bubble baths, and his favorite food is fish sticks, just like Lottie. When Saturday rolls around again, Lottie is no more ready to jump in the pool than she was before. Or is she? Sometimes it just takes a special friend to find the courage that was inside you all along.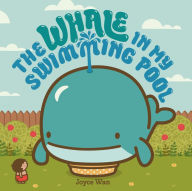 5. The Whale in My Swimming Pool
There can be lots of barriers to swimming: rainy weather, fear of the water, watching Jaws too many times. But a whale in your swimming pool? The little boy in Joyce Wan's pop art-style picture book certainly never expected this. He tries everything to get the whale to leave—bribery, a game of fetch, and even a crane (which breaks). And his mom is certainly no help—her response to him telling her there's a whale in the pool? "Great honey. Don't forget about sunscreen." In the end, though, the boy finds a way to share his space and have a great day in the water.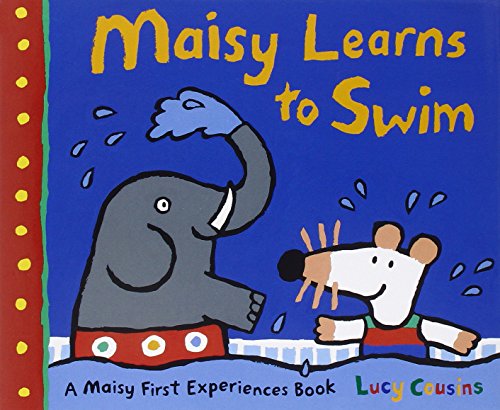 6. Maisy Learns to Swim
Part of the Maisy First Experiences Book collection, this picture book about sweet little mouse Maisy shows kids that swimming isn't something they'll learn in just one lesson and that it's totally normal to be a little nervous about the whole process. Maisy eases into the cold pool slowly with her friend Tallulah, while their pal Eddie jumps right in. The bright childlike drawings and simple language take readers from the locker room through the lesson—in which the kids practice floating and blowing bubbles—all the way to the post-swim shower and snack. Great for kiddos who might need a little healthy peer pressure in the swimming department.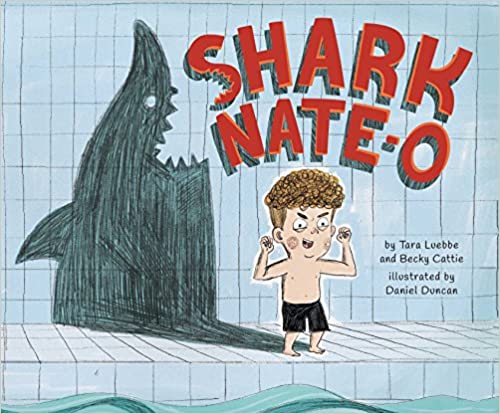 7. Shark Nate-o
Nate loves sharks. He reads shark books every day, watches sharks on TV, and talks about them nonstop. He even likes to pretend he's a shark wherever he goes! However, there is one small problem. . . . Nate can't swim. When his older brother points this out, Nate works hard to overcome his fears and learn how to blow bubbles, use a kickboard, and finally swim without help, as quickly and as gracefully as a shark. Will he be able to beat his brother in a swim tryout and get his bite back? Kids will love this jawsome book complete with vibrant and whimsical art and a list of shark facts in the back!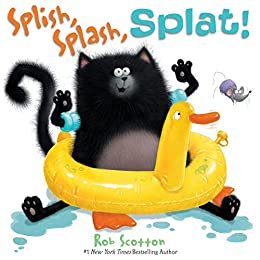 8. Splish-Splash, Splat!
Splat does not want to have a playdate with Spike. Spike will break his toys and eat all of his candy fish! And he does not want to learn how to swim—water is horrible, scary, and wet! He's sure that this is going to be the worst day ever. But when the rest of their classmates rush straight into the pool, Splat and Spike find that they may have more in common than they thought. Will Splat overcome his fear of water and get into the pool? And how can he help Spike to do the same?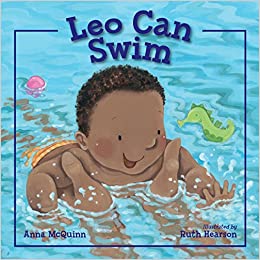 9. Leo Can Swim

Leo loves the water! Leo and Daddy go to swim class where they kick, bounce, splash around, and dive like little fish. Joining other babies and their caretakers in the pool is a guarantee for unforgettable fun. This sweet story full of action and sound effects is a gentle introduction to pool facilities and parent-child swim lessons with a cast of diverse families who love to splash and play together.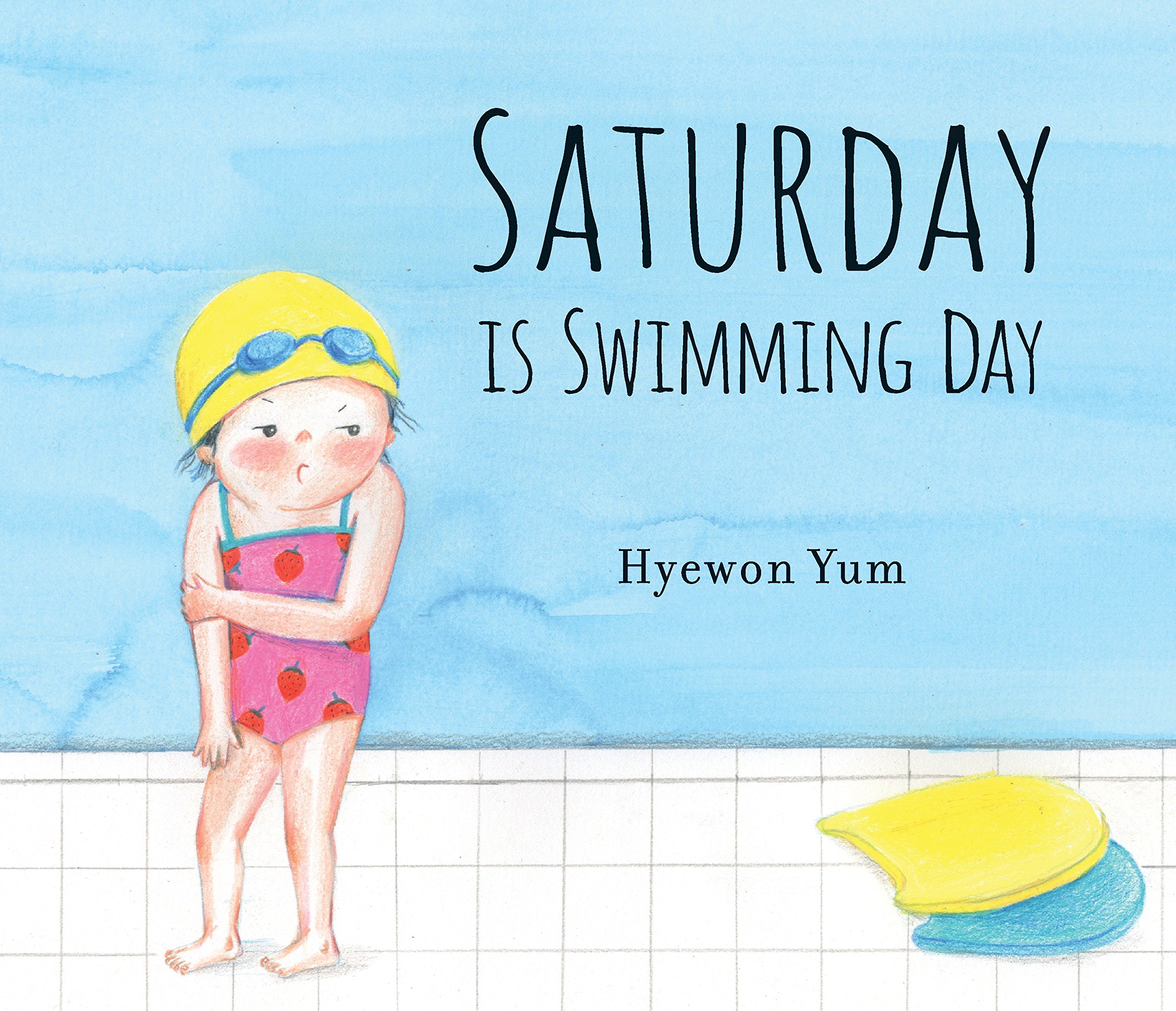 10. Saturday is Swimming Day
New things can be scary -- but as one endearing little girl discovers, it's perfectly fine to take your time.
Swimming lessons are on Saturdays, and every Saturday one little girl has a stomachache. When she gets to the pool it's loud, the floor is wet and slippery, and her swim cap is too tight. Her swimming instructor, Mary, says it's OK to sit by the edge if she doesn't want to get in the water this week. The next Saturday the girl has a stomachache again, but with Mary's gentle encouragement, she eventually manages to make it into the pool to practice her kicks. Little by little, the girl's confidence grows -- until one Saturday comes around when she has no stomachache at all! In a charming and relatable story about trying something new, author-illustrator Hyewon Yum shows that sometimes a little bravery and a lot of patience are all you need to face your fear.
That concludes our roundup of the best children's literature about swimming for your preschooler! Be sure you're subscribed to My Pre-K Box to receive the best learning activities to do at home with your preschooler! Delivered each month to your front door, My Pre-K Box makes parents lives super easy, and gets kids excited about learning!