Does your child also love transportation and vehicle toys? Every kid probably does! Perhaps they feel like they are on some sort of travel adventure whenever they play with their toy cars, trucks, or trains. If they do, have you tried reading them transportation books? It's very appealing to kids too! And best of all, they learn and appreciate more the lessons and adventures that the characters went through in their journey!
Check out our highly-recommended transportation books for a nice storytelling activity after having fun with The Transportation Box!
My Pre-K Box: The best subscription box for preschoolers!
My Pre-K Box is a preschool educational subscription box loaded with various learning activities for math and reading skills! Each box has a particular theme and focuses on learning through play. Your children will enjoy trying out new activities every month as they work on kindergarten readiness skills. My Pre-K Box is packaged and sent right to your home, and it's so entertaining that your child won't even be aware of how much they're learning!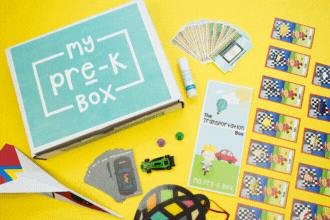 After a day of fun with activities in The Transportation Box, your little one might want some more travel adventures! But if you prefer to do this indoors, we have the best transportation books for you! Keep this list in case you need it for a nice storytelling hour or for a quiet bedtime story.
1 I Love Trains! by Philemon Sturges
A charming picture book for children that introduces trains and the jobs they perform. Your little train lover will surely enjoy browsing its colorful pages as he learns about the different train cars in the fun and exciting adventure of the little boy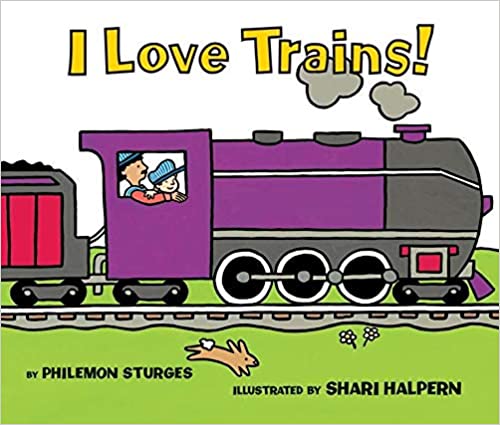 2 The Little Engine That Could by Watty Piper
A famous narrative of a little blue train that helped another train full of toys and gifts for little boys and girls, and the obstacles it faced along the route. Everyone will be cheering the characters on and joining in the chants when they succeed! This well-known picture book can now be used by parents and teachers to teach younger readers the value of grit and kindness.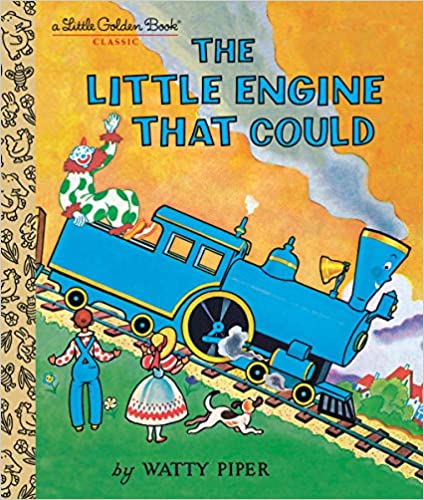 3 Chugga-Chugga Choo-Choo by Kevin Lewis
This board book has stunning illustrations and clever rhymes that never fail to get the attention of kids. The toys bustle about throughout the book, making sure the steam engine is loaded with freight and finds its way to its destination–the city (through the country, around the mountains, through tunnels, and across the river). Kids will love to point out these toys and you can help to name them or make silly train sounds!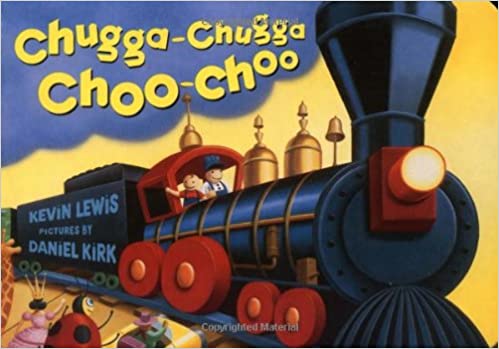 4 Goodnight, Goodnight, Construction Site by Sherri Duskey Rinker
A must-read construction vehicle story that your little ones will beg to hear again and again! Best known for its gentle rhyming text and vibrant illustrations, this board book is an all-time favorite bedtime story too. It is quite perfect for settling rowdy boys down to sleep!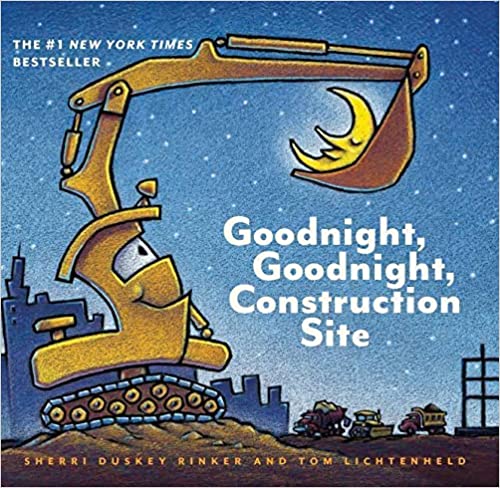 5 Little Toot by Hardie Gramatky
A timeless tale of daring and courage will enthrall future generations of readers for years to come. When Little Toot, the tugboat who refuses to tug, finds himself alone on the open sea as a storm approaches, he must help a stranded ocean liner! Though he was naughty and reluctant at first, it turned out to be a sweet simple story about helping and hard work.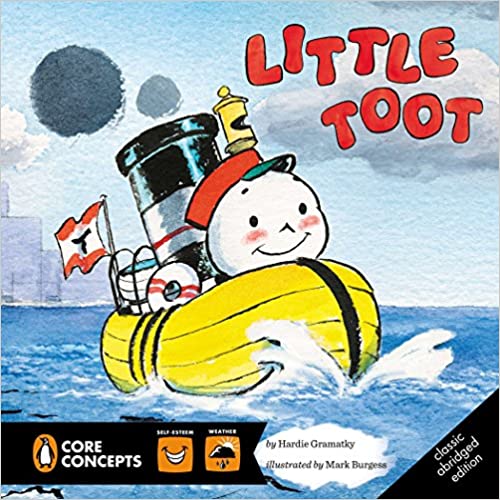 6 Little Blue Truck by Alice Schertle
Little Blue is a favorite among our toddlers. They really enjoy this book because of Little Blue's animal buddies and their clever attempts to rescue him from the mud. Along with the fun animal and train sounds, kids will also learn the value of friendship and the rewards of helping others!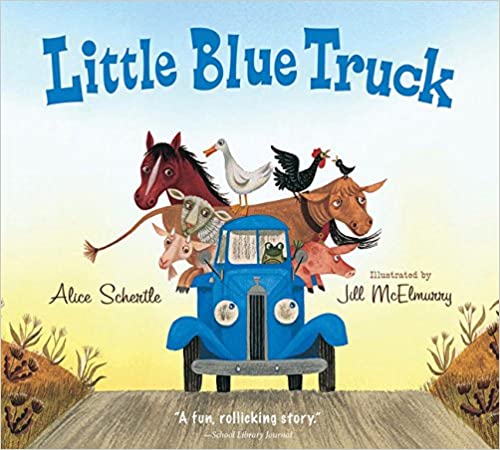 7 Boats by Byron Barton
If your kids love boats, this fun board book is a great way to introduce different kinds of boats to them! Your little sailor will surely love it for its simple text and vibrant illustrations. The author, Byron Barton, also has other children's books about Planes, Trucks, Trains, and Machines at Work.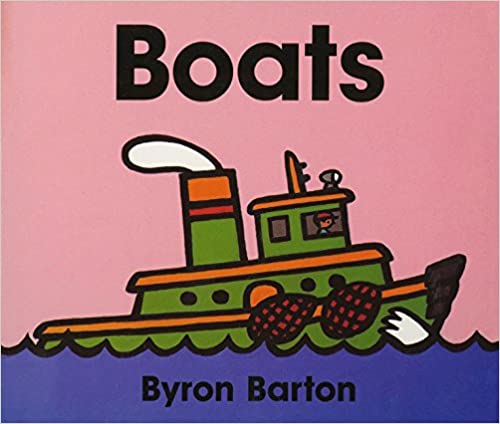 Chuga-chuga-chug-chug! 🚂 🚝

Make way for a freebie!

If your little one needs to work on his fine motor skills, we have the right freebie for you!

Get this FREE Zoo Train Craft to help strengthen his hands and fingers through coloring, cutting, and threading activities - all in this one cute zoo train! Read more about the Zoo Train Craft here, or grab your free copy now!
8 My Truck is Stuck! by Kevin Lewis
This children's book has a very cute, repetitive, and rhyming story which makes it easy to read and perfect for reading aloud! The irresistible sounds throughout the story will surely make your little traveler giggle and enjoy the ride!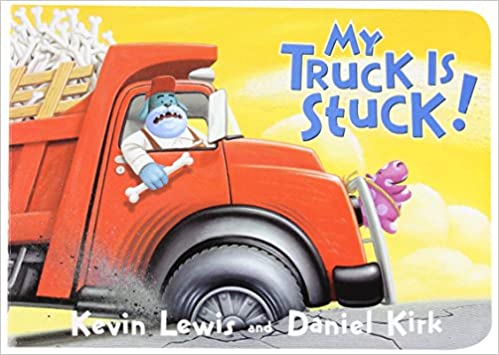 9 Busy Boats (Amazing Machines) by Tony Mitton
Is your little one an avid boater? If he/she is, this book would be a great gift! Even parents can also learn a lot from it, as it talks about different kinds of boats - sail boats, row boats, ferry boats, speedboats, and a lot more! It has short, kid-friendly explanations about a lighthouse, anchor, propeller, oars, deck, cabin, and cargo.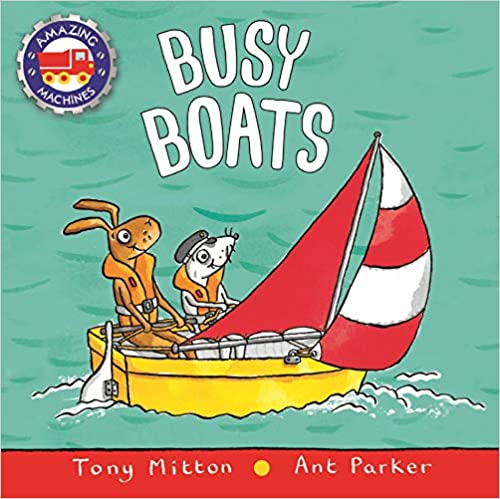 10 Airport by Byron Barton
A perfect book for preschool flyers! This captures all the charm of an airport with joyful and solid graphics and simple words, from the gleeful arrival to the wonder of flying. It will also be helpful in introducing little kids to what an airport is and what happens there, in case you'll be going on a trip soon!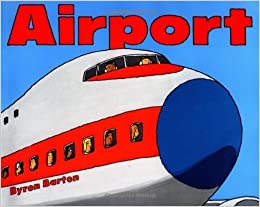 Phew! That's a lot of great transportation books! Your little one will surely be thrilled as you read these stories to him/her. And they will easily relate these to the fun activities in The Transportation Box! Haven't tried one yet? Check out what's inside The Transportation Box in this blog post to learn more, or subscribe now to get your box!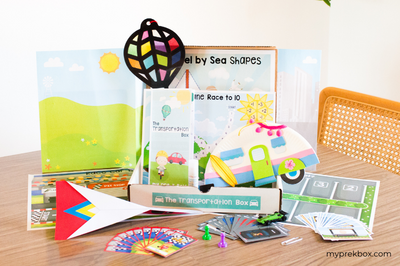 Help your kids have

FUN

while

LEARNING

- with My Pre-K Box!
Delight your child EVERY MONTH with new surprises from My Pre-K Box! Our boxes are filled with fun crafts and lots of exciting hands-on activities! Each month features a fresh theme, which lots of kids look forward to. Our hands-on learning tools are play-based, targeting math and literacy skills. It also includes sensory play, fun thematic crafts, and a grownup guide.
Moreover, we ensure that the games and activities in My Pre-K Boxes are made with love and guaranteed to be of top quality. It is also kid-and-adult-friendly, very practical, and reusable! It can be shared and can be used again and again, especially if your child has siblings. We also offer duplicates of the crafts, since these are mostly not reusable. You can get a duplicate for his/her siblings for only $3.25 a month! If you have a little craft lover, you can also subscribe to our Craft Lovers Upgrade, which comes with more fun crafts and two additional arts and crafts activities for just $4.25 per child. With all the fun and exciting activities inside My Pre-K Box, your child won't even notice he's learning a lot! So be sure you're subscribed to My Pre-K Box to receive the best learning activities to do at home with your preschooler! Delivered each month to your front door, My Pre-K Box makes parents' lives super easy, and gets kids excited about learning!

Let's Connect
Did you like these transportation books for kids that we recommended? If you did, LIKE and FOLLOW us on Facebook and Instagram for the latest updates, freebies, and fun activities for your preschoolers! See you there!
Haven't Tried My Pre-K Box Yet?
My Pre-K Box is the best monthly subscription box for

preschoolers aged 3-5!

Everything you need to create, laugh,

learn, and play!