When I think of Christmas, I think of crafts! It's the best time of year to get super creative with your kids and spend some time bonding and crafting. The best part is grandparents and other family members LOVE homemade gifts from your kids. Spend some time discussing what Christmas means to them and why they think homemade Christmas gifts might be better than buying a gift from the store.
My Pre-K Box: The best monthly subscription box for kids ages 3-5
My Pre-K Box is an educational subscription box for preschoolers filled with different learning activities for math and literacy skills! Each box is based on a different theme and is focused on play-based learning. Your kids will love exploring new activities each month while practicing kindergarten readiness skills!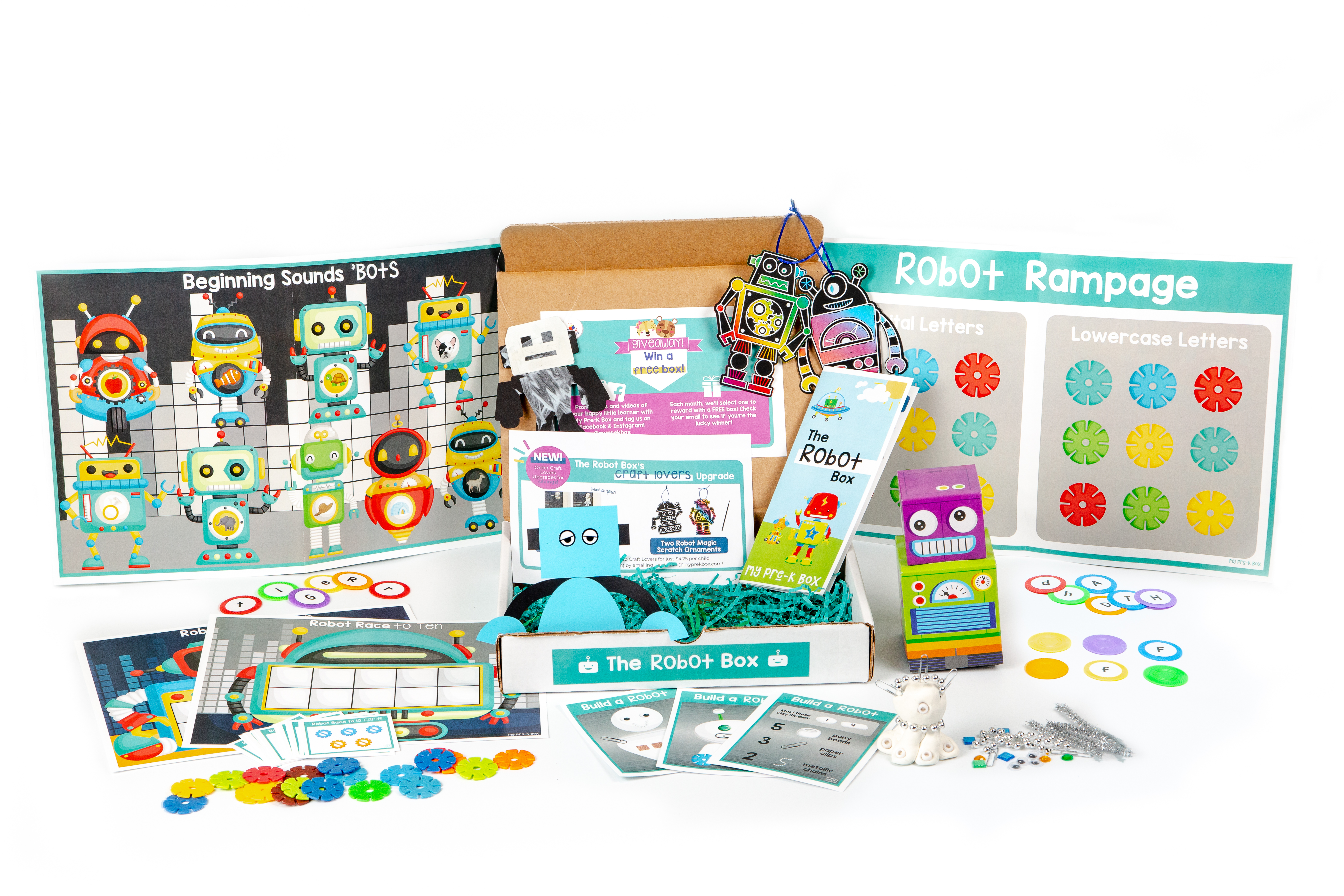 Get Your FREE Snow Preschool Fun Pack!
Grab our FREE Snow Preschool Fun Pack! This printable pack is perfect for kids ages 3-5. Skills covered include counting, grouping, comparing, beginning sounds and more!

Included in the FREE Snow Preschool Fun Pack:

Snowglobe counting

Grouping objects

Count and compare

Snowy letter match

I snow beginning sounds

Matching snowmen

Snow gear sorting

Winter patterns
Get Your FREE Snow Preschool Fun Pack
Check out our blog post about making salt dough ornaments for gifting to friends and family! Now let's make some homemade Christmas cards to go with them!
Materials
construction paper (red, brown, green, white, any other colors you'd like)

scissors

glue

foam or plastic plates (paper isn't ideal as it gets weaker when it gets paint on it)

finger paint/washable paint (black, white, red, brown, green)

markers, crayons, pencil crayons

pipe cleaners (green, red, brown)

jewel stickers

pom poms

googly eyes
Directions
Step 1 Get your supplies together
For these, you can really get creative and use a variety of different craft supplies!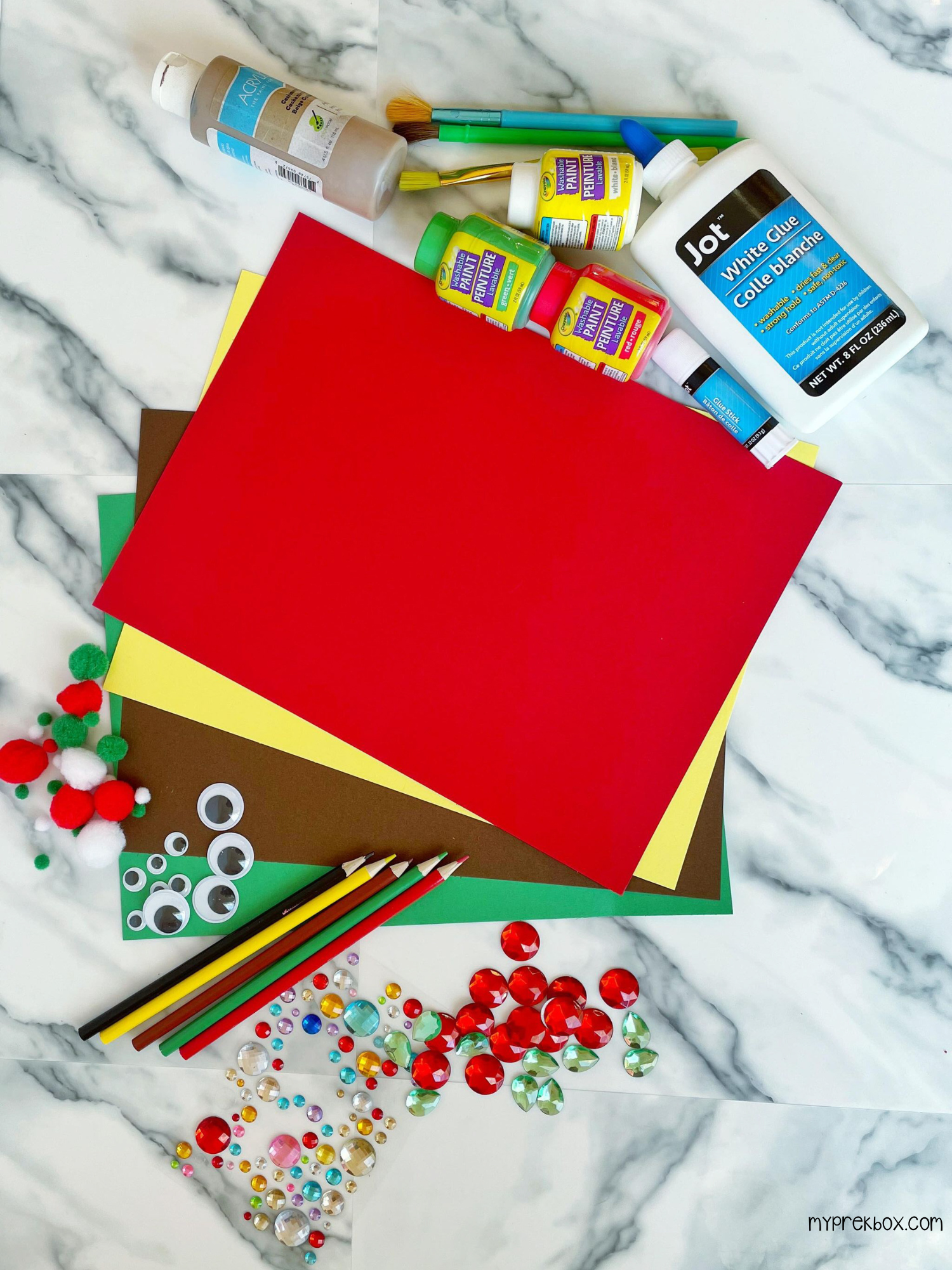 Step 2 Create your cards!
For this activity, I chose three different cards you can make with your kids.
Christmas Tree Handprints
To make the tree, trace around your child's hand on green construction paper and then cut it out and glue it on a piece of brown construction paper that is folded vertically.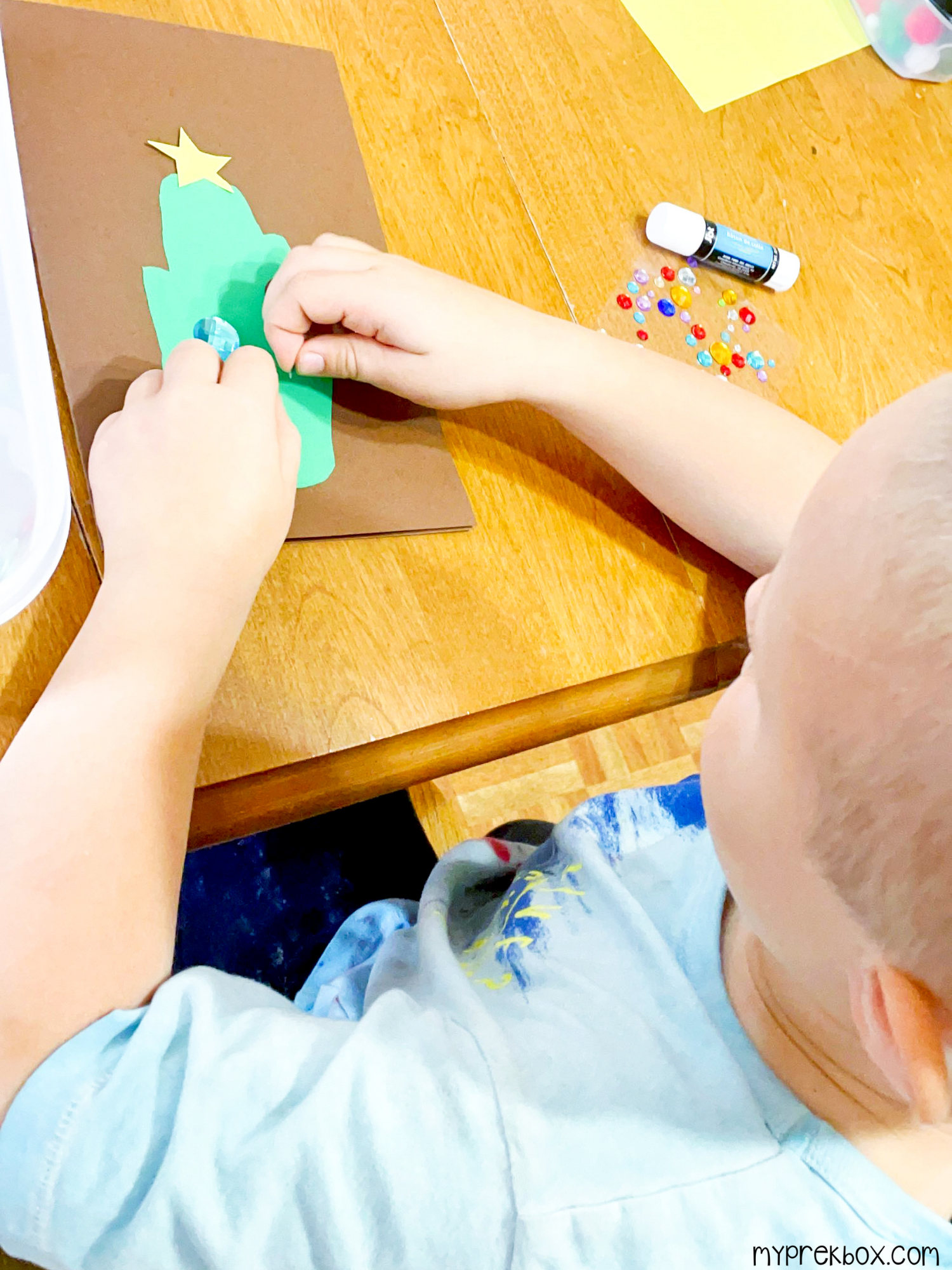 Give them a star made out of yellow construction paper to glue on top and some different items like jewels and pom-poms to glue onto their tree to make ornaments!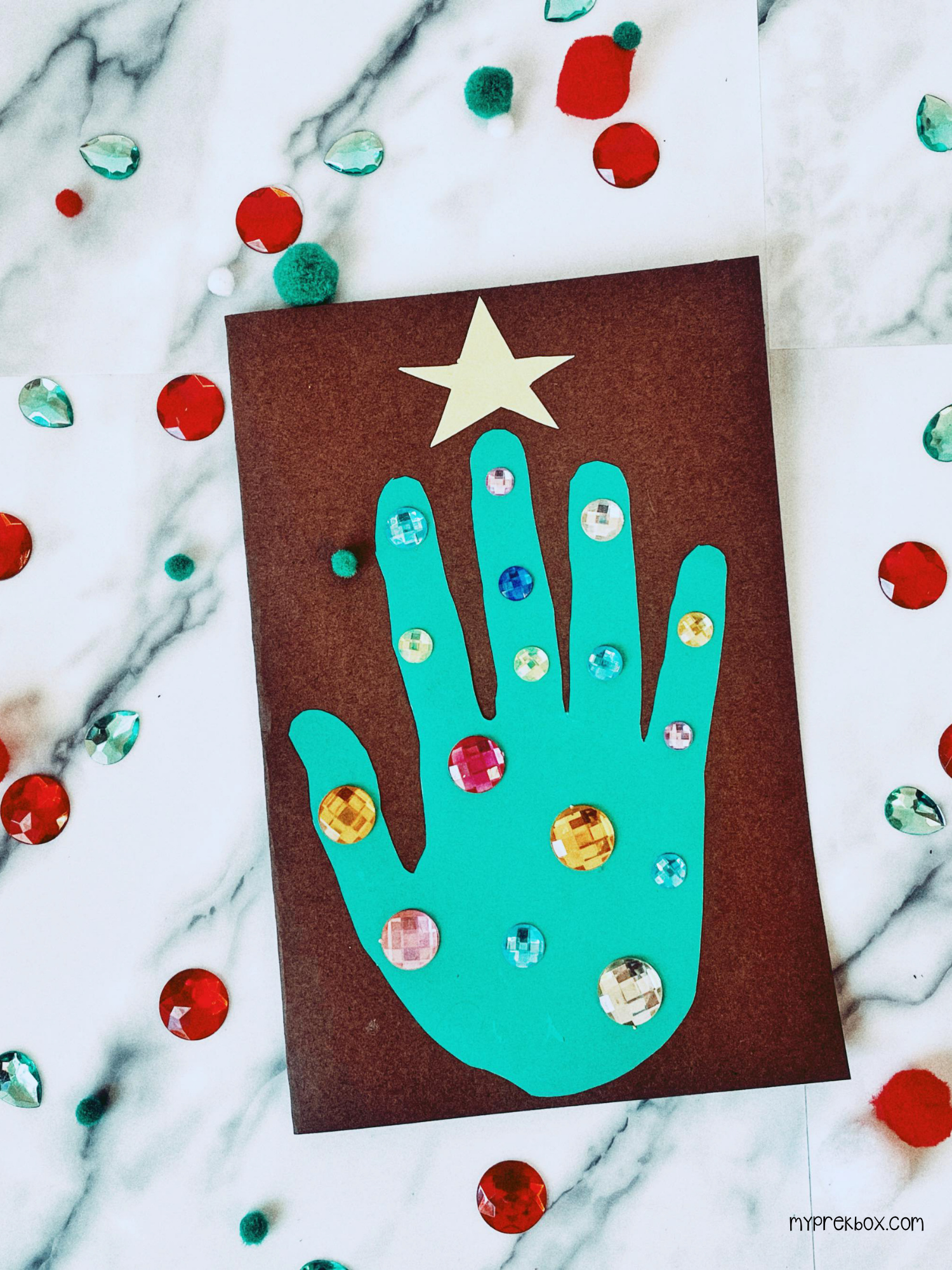 Reindeer Footprint
Glue a white piece of 8.5"x11" paper into the middle of a piece of construction paper, you can use any color for this one, and fold it in half vertically.

Put some brown paint on a foam or plastic plate and dip your child's foot in it and place it on the white paper. As an alternative, you can paint the brown paint on your child's foot instead.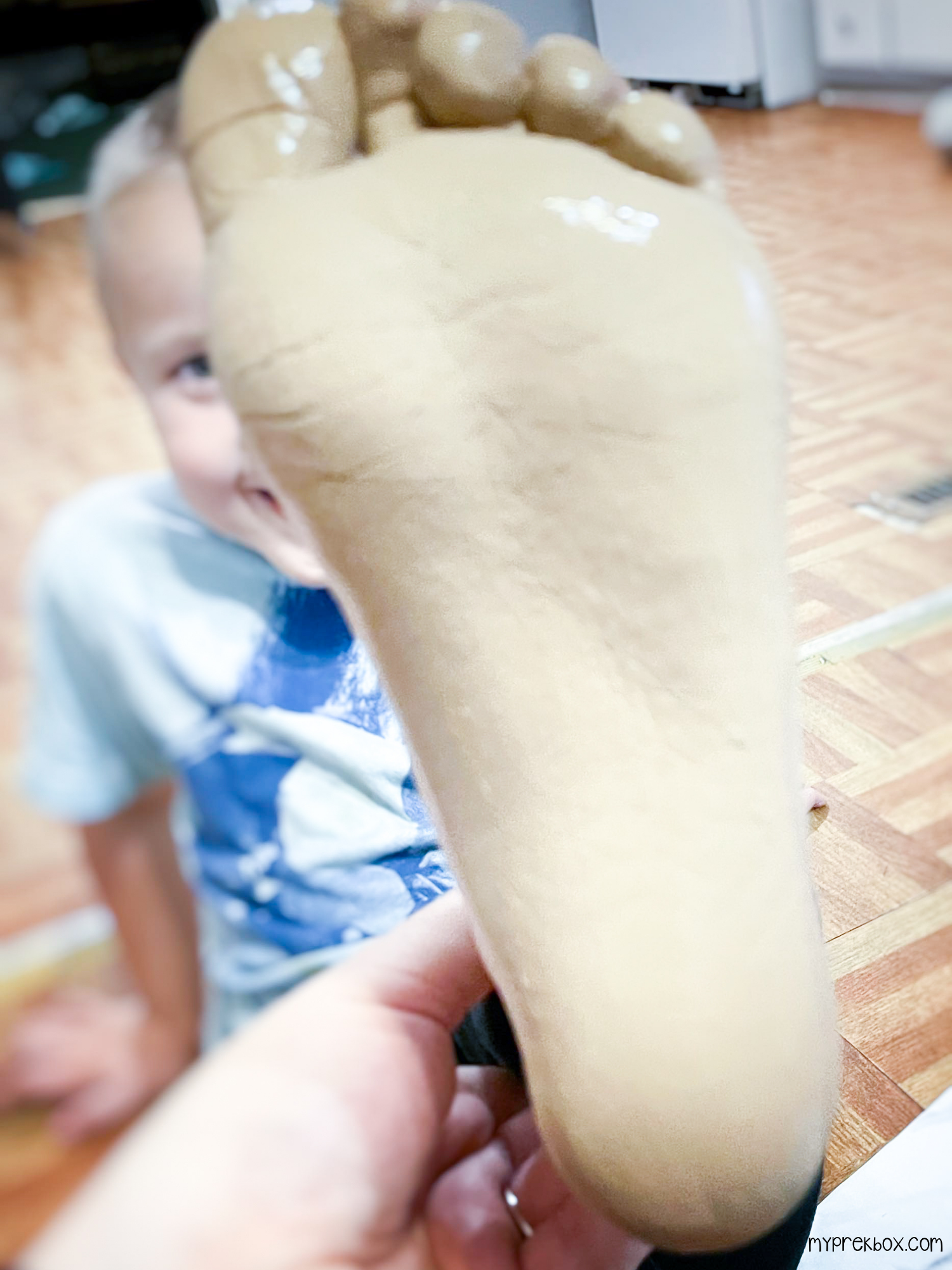 Glue the white paper with the footprint onto a colored piece of construction paper that's folded vertically like a card.

Once it dries they can use pipe cleaner for the antlers or draw them on with a brown marker, make eyes with paint by painting a white circle, and then once it dries painting a black circle inside of it or they can glue googly eyes on instead. They can paint a red nose or use a red jewel sticker on the bottom of the footprint.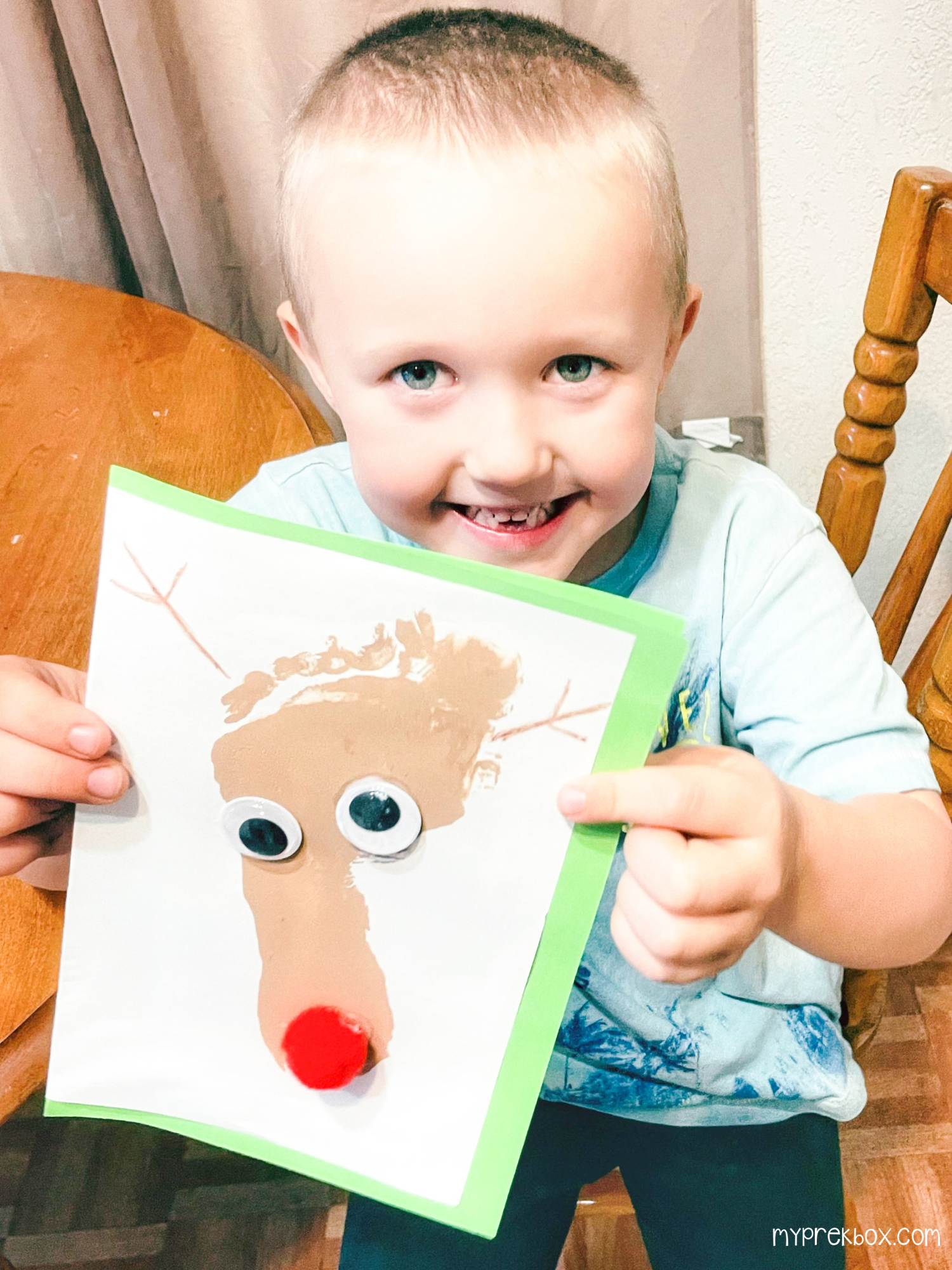 Reverse Fingerprint Shapes
Cut out some Christmas shapes like a tree, star, snowman, or gingerbread man. Place the shape on top of a piece of construction paper folded like a card. Get your child to dip their finger in a paint color of their choice (can be Christmas colors or if they like other colors that's fine too). They can stamp their painted finger all around the shapes and once they're done lift the shape off the paper.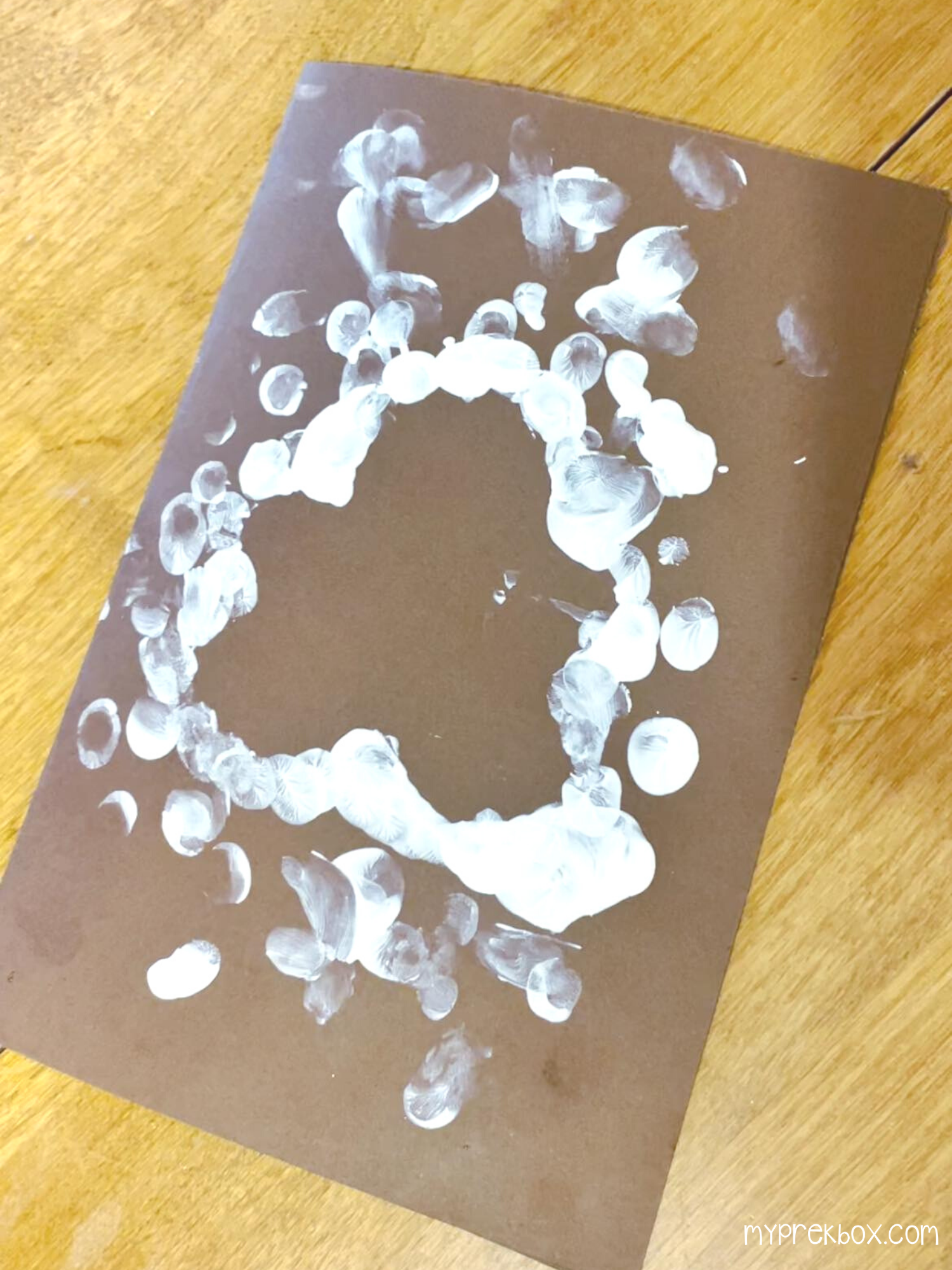 Step 3 Finish your cards!
You can get your kids to color a picture or write their names, if they can, inside the cards or they can leave them as is! The great thing about these cards is they can really use their creativity and enjoy making something for others.
Skills Practiced
Fine motor
All of these are really good for their fine motor skills! Finger painting, cutting things out, drawing, and even gluing things onto paper are fantastic ways to practice fine motor.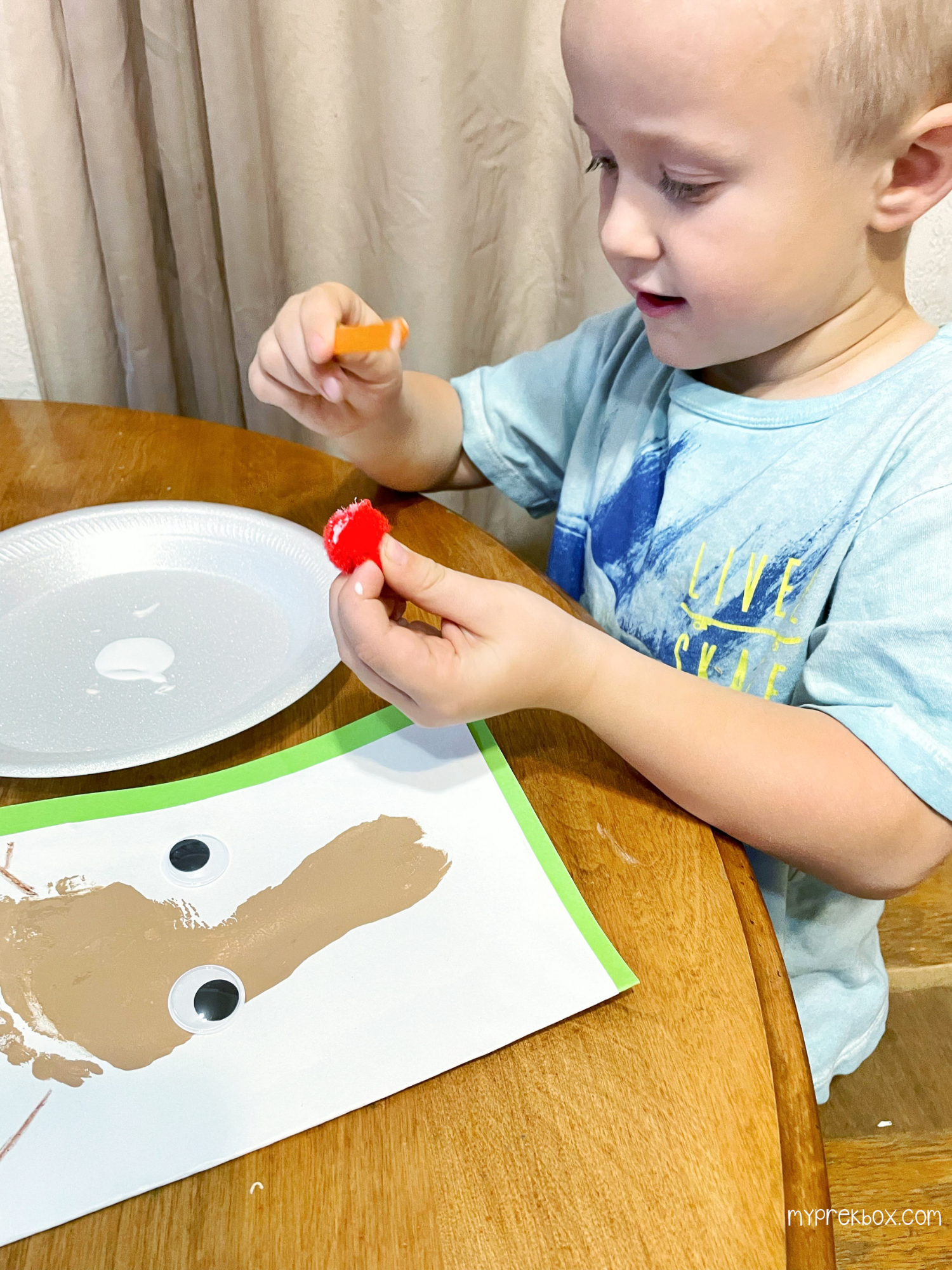 Sensory
You've probably heard a few times by now that sensory activities are important for your child's development. The best part is, it's so easy to do sensory activities with them! Dipping their fingers and feet in paint is so fun and a super simple way to do sensory things with them.
Let's Connect!
We absolutely LOVE seeing the amazing things your preschooler creates! Please share photos and videos of your child's work with us on Facebook and Instagram!
Also, be sure to follow us on Facebook and Instagram for more fun, at-home activities to do with your little ones!
Curious about My Pre-K Box?
All the materials you need

to explore, learn, create, and play!

My Pre-K Box is the best subscription box

for kids ages 3-5!