It's raining! It's pouring! Your kids will love this fun science experiment where they get to watch colorful water drip through billowy shaving cream clouds. This fun, hands-on activity can be mostly performed by your preschooler with minimal help from an adult.
My Pre-K Box: The best monthly subscription box for kids ages 3-5
My Pre-K Box is an educational subscription box for preschoolers filled with different learning activities for math and literacy skills! Each box is based on a different theme each month and is focused on play-based learning. Your kids will love exploring new activities each month while practicing kindergarten readiness skills!
You May Also Like Our Free Preschool Science Fun Pack!
Check out our FREE Preschool Science Fun Pack! These activities are great for teaching your preschooler important concepts like:

Labeling parts of a plant

Weight of different objects

Taste

Animal habitats

Seasons

Weather

Sorting trash, recycling, and compost

...and more!!
Download Your FREE Preschool Science Worksheets Now!
Make It Rain!
Materials for the Rainbow Raincloud:
6 bowls

food coloring

dropper (an old medicine dropper works great)

shaving cream

clear medium-sized bowl
Directions
Step 1 In 6 small bowls, mix water with each of the colors of the rainbow. You may need to do a little experimenting to determine how much coloring is needed to get the shade you're after.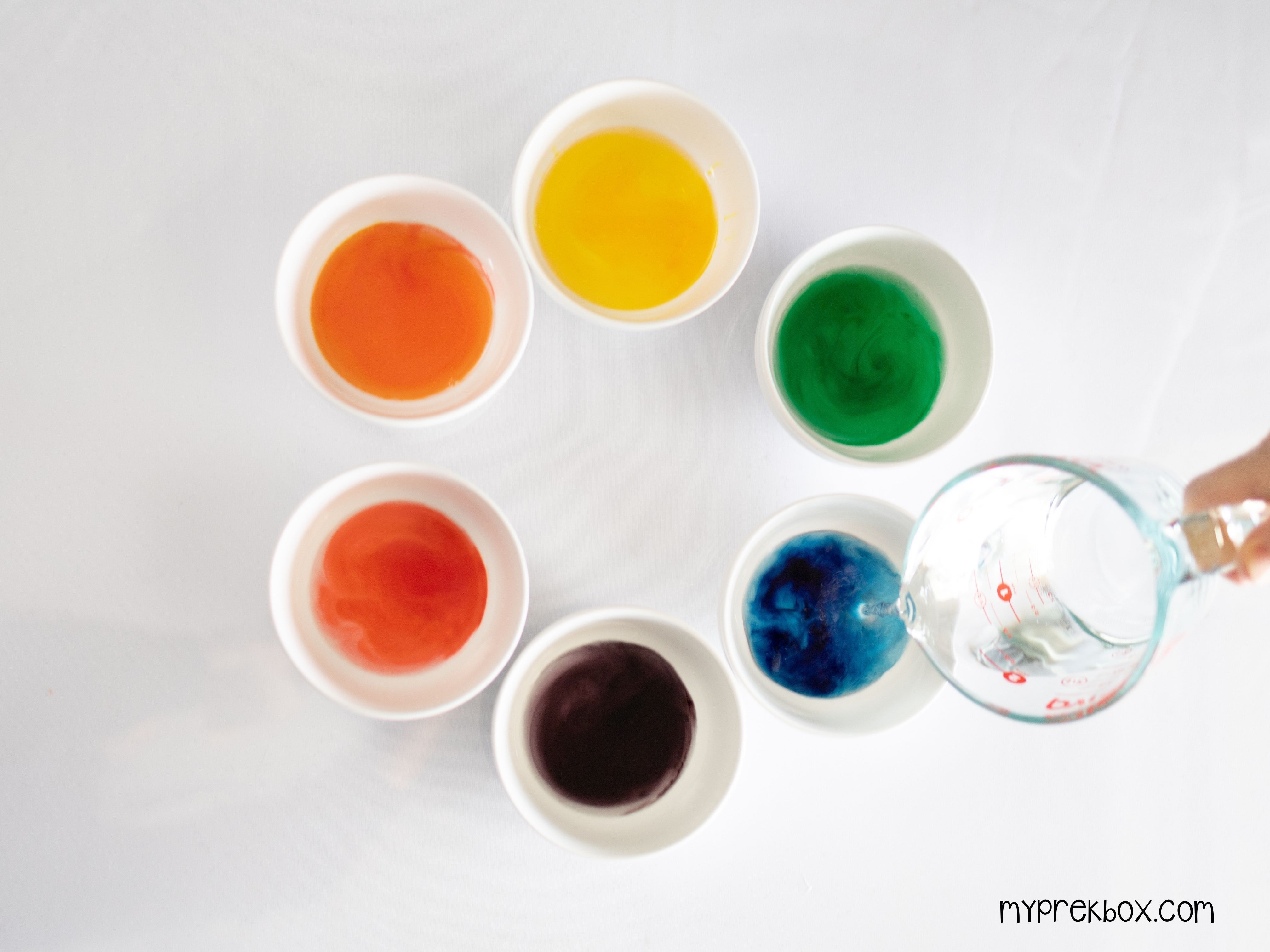 Step 2 Fill the medium-sized clear bowl halfway with water.
Step 3 Use the shaving cream to fill the top half of the clear bowl to create clouds!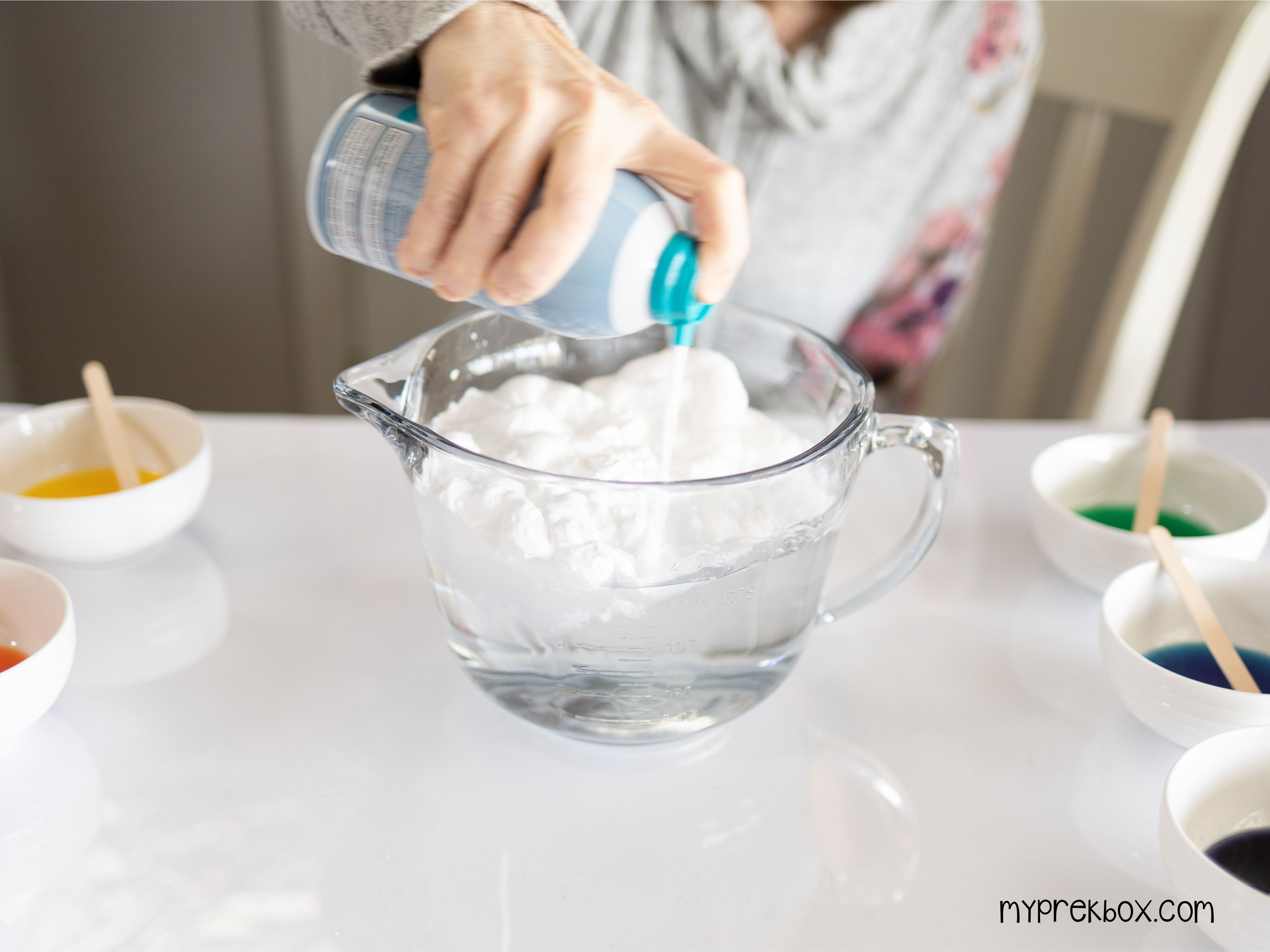 Step 4 Fill the dropper with colored water of your preschooler's choice. Using the questions below, ask them to predict what will happen once the color is added to the clouds and water.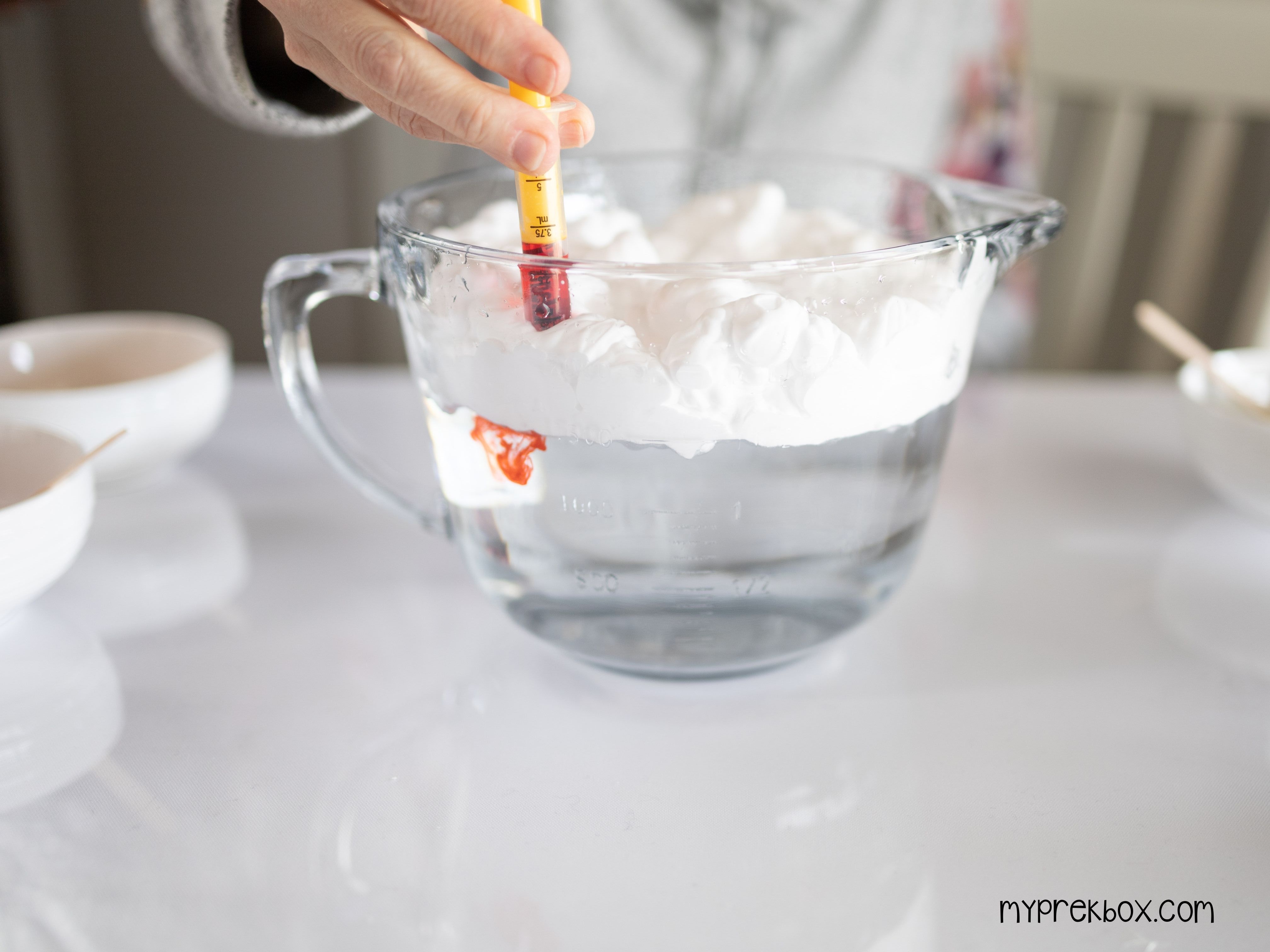 Step 5 Try it out! Your preschooler can mix and match different colors and test out dropping them throughout the cloud.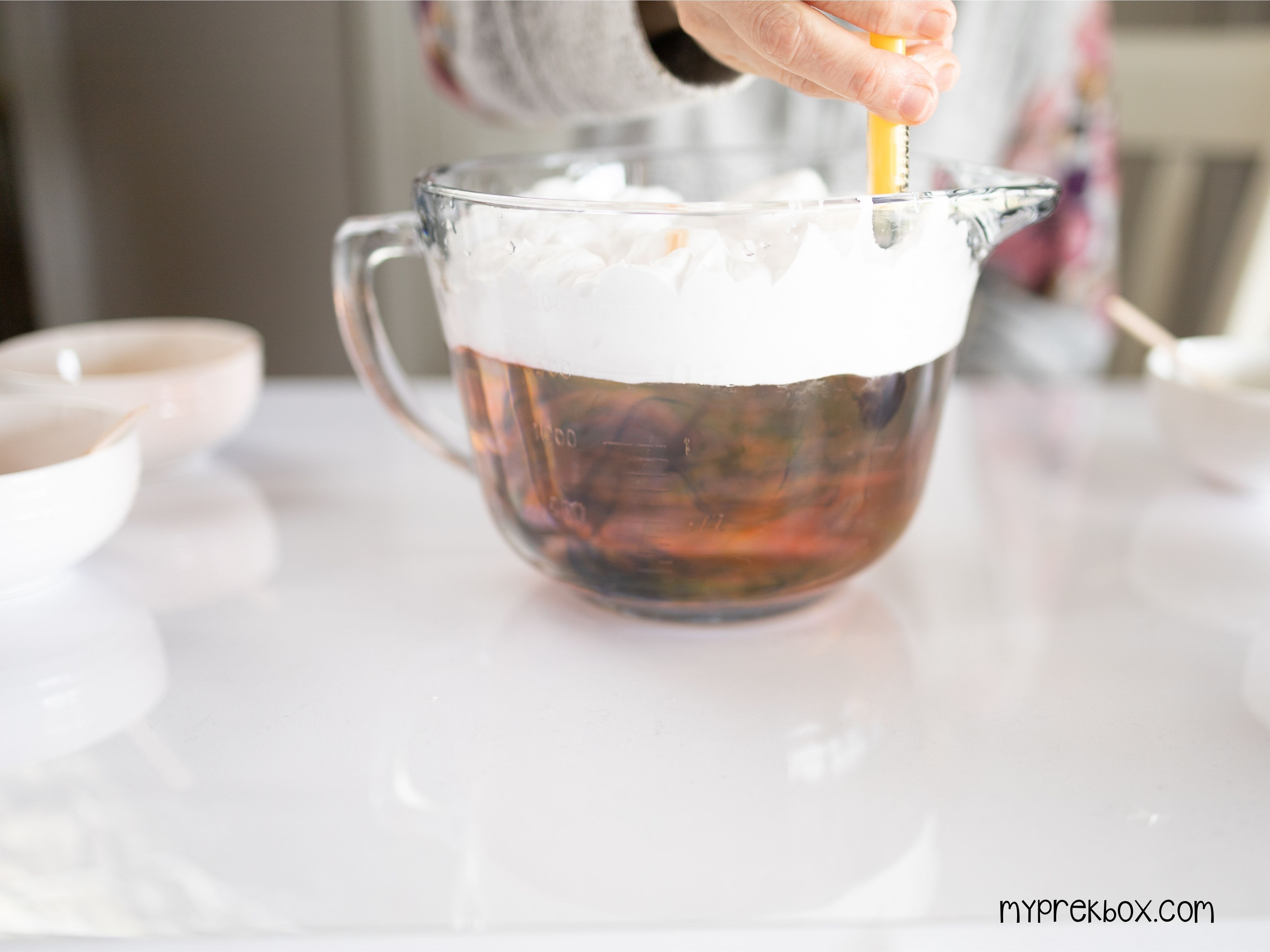 Questions to Ask Your Preschooler While Experimenting With Your Rainbow Raincloud
What will happen when you put the shaving cream on the water?

What will happen when we add the colored water to the raincloud?

What happens when you push the dropper further into the cloud?

What happens when we add different colors at the same time?
You can extend this activity by trying out other rainbow-themed experiments. Check out Rainbow Skittles and Grow a Rainbow experiment for more fun and creative science learning!
Let's Connect!
We absolutely LOVE seeing your preschoolers learning through play! Please take photos and videos of your child doing our fun and exciting science experiments like the Rainbow Raincloud and share them with us on Facebook and Instagram!
Also, if you aren't already, be sure to follow us on Facebook and Instagram for more fun activities to do at home with your little ones!
Haven't yet tried My Pre-K Box?
My Pre-K Box is the best monthly subscription box for kids ages 3-5.

Everything you need to create, play, laugh, and learn!