Introduce science to your preschooler with these pirate-inspired treasure cubes! You'll be combing a sensory activity with math and science when you make these treasure cubes. Your preschooler will enjoy finding different colored gems and counting them in the end.
My Pre-K Box: The Best Educational Subscription Box for Preschoolers
My Pre-K Box is an educational subscription box for preschoolers filled with different learning activities for math and literacy skills! Each box is based on a different theme and is focused on play-based learning. Your kids will love exploring new activities each month while practicing kindergarten readiness skills!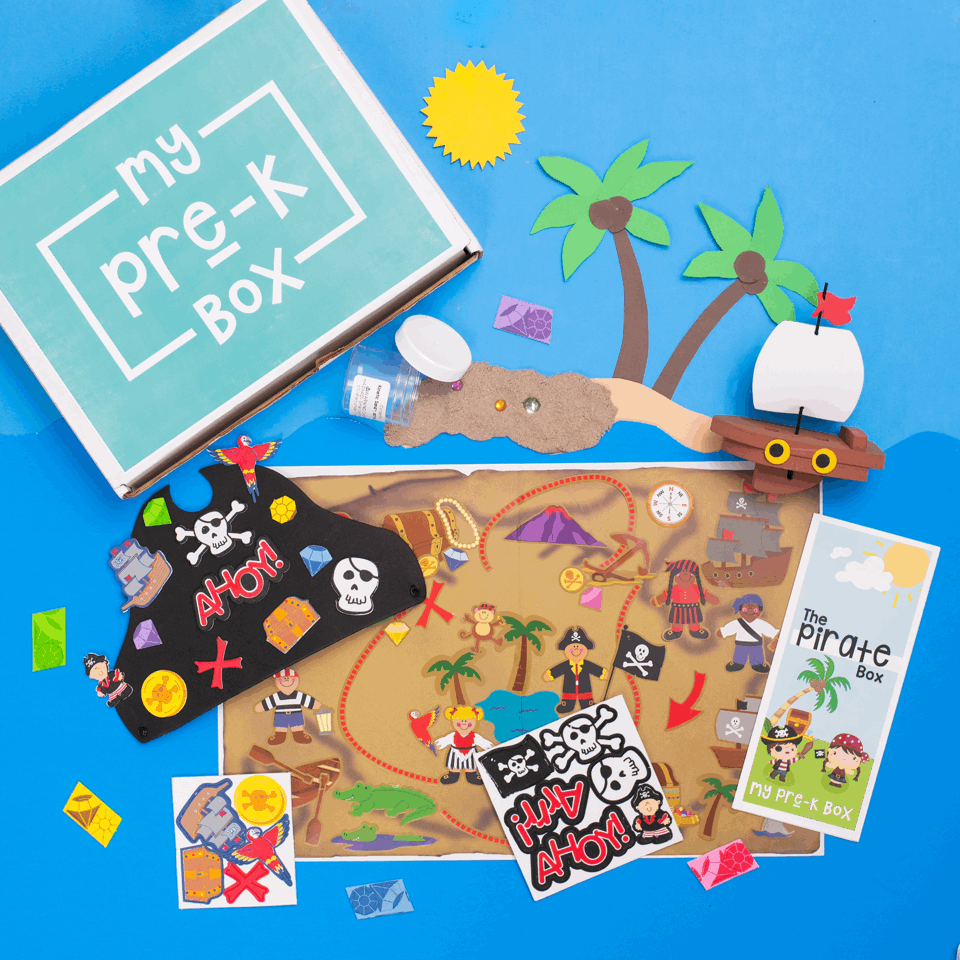 Enjoy more Science fun with the Preschool Science Fun Pack!

These Print & Go Science Activities are perfect for children aged 3-5! They will introduce your preschooler to physical, earth, and life sciences with fun, engaging activities.


Included in the FREE Preschool Science Fun Pack:

Plant survival sort

Labeling plant parts

Find the scientist's tools

Temperature sort

How does that taste?

Compare the weight

Help find the habitat

Weather wear

Clean it up

Season sort
Let's make Exploding Treasure Cubes!
Materials:
baking soda

water

Jello powder for color and scent (optional)

ice cube trays

vinegar

empty condiment bottles, empty dish soap bottles,

gems or other treasures (coins, buttons, beads, googly eyes, etc.)
Procedure:
Step 1 Combine 3 parts baking soda to 1 part water, and add the Jell-o as desired.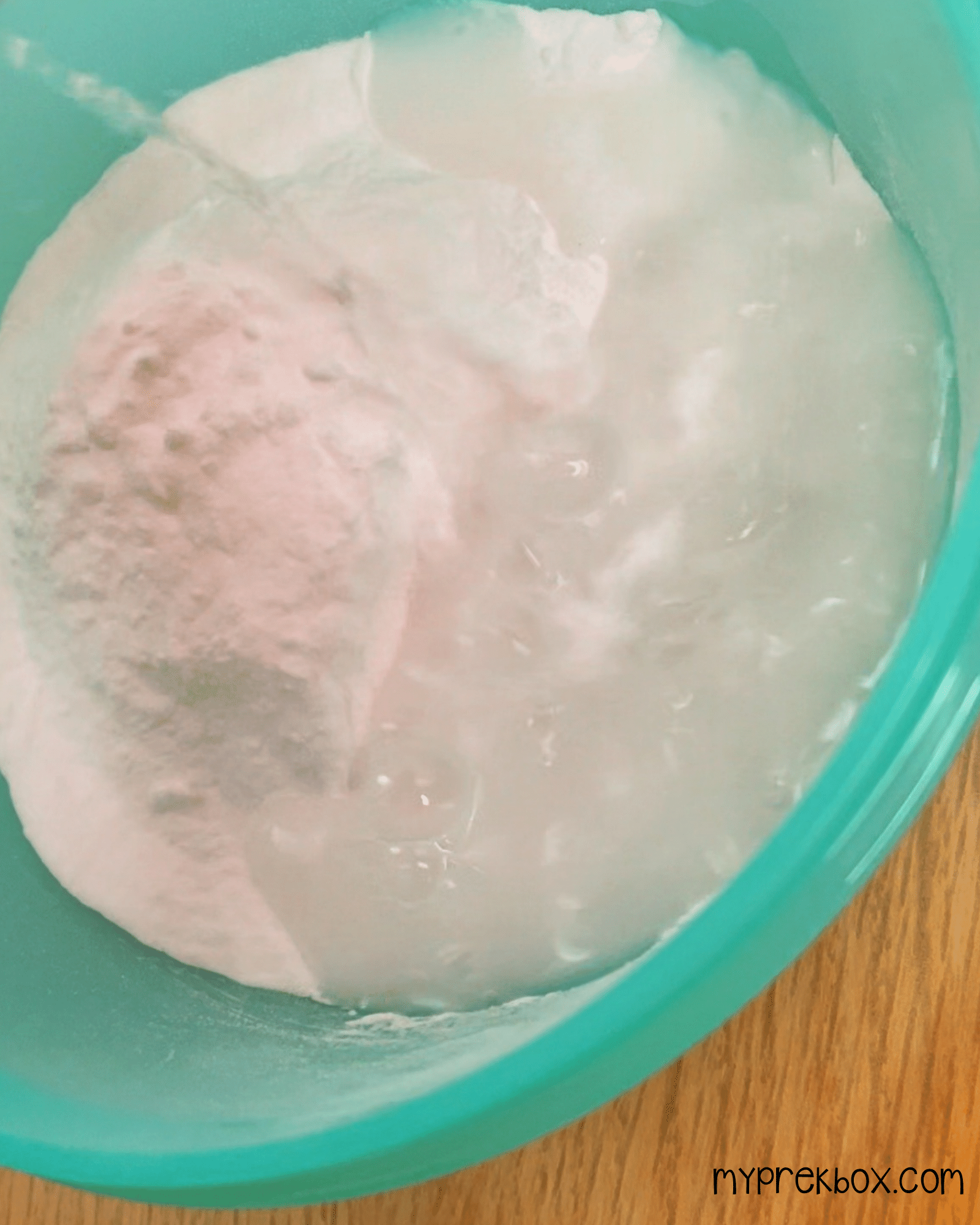 Step 2 Pour the mixture into the ice cube trays. Then, add different treasures into each compartment and wait 2-3 hours or overnight for the mixture to freeze.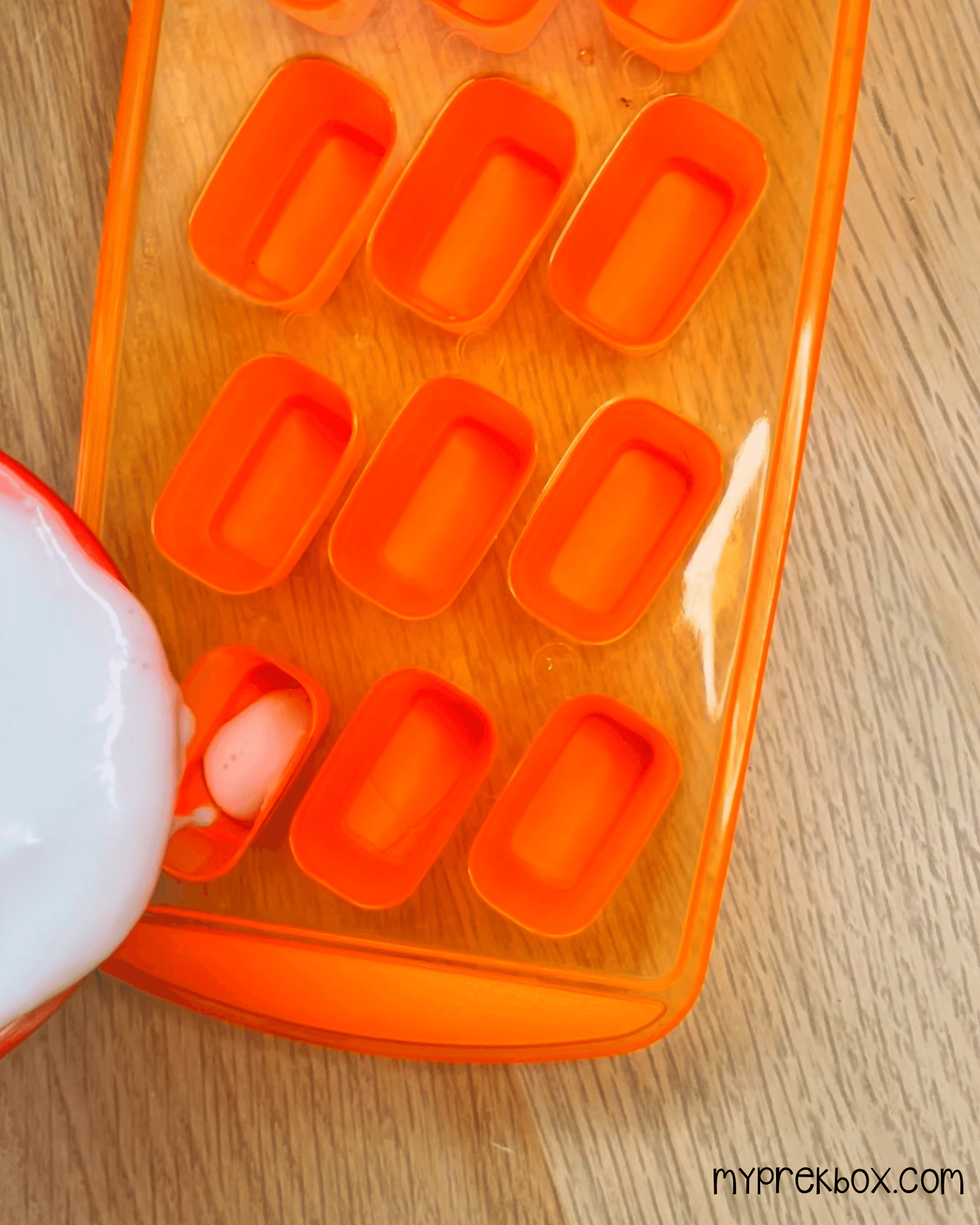 Step 3 Pop the frozen cubes onto a baking sheet or empty container> Next, fill the empty condiment containers with vinegar. observe what will happen next!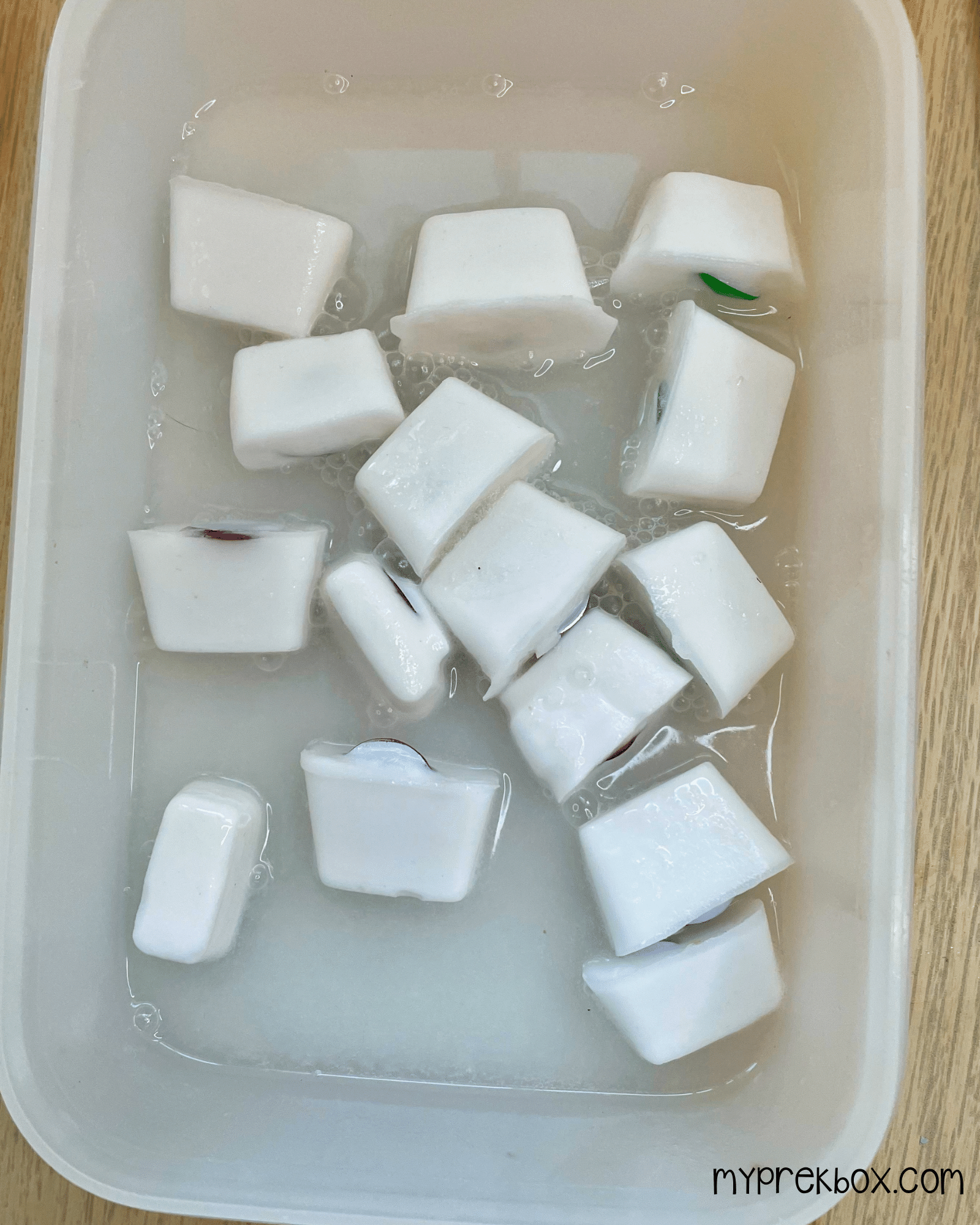 Step 4 Have your preschooler squeeze the vinegar onto the treasure cubes and watch as the cubes "explode" and reveal the treasures! Ahoy!
Step 5 Collect the hidden treasures and have your kids sort them into groups, count them, and name the colors. This way, the activity will not only be a simple science experiment but also a math and literacy activity as well!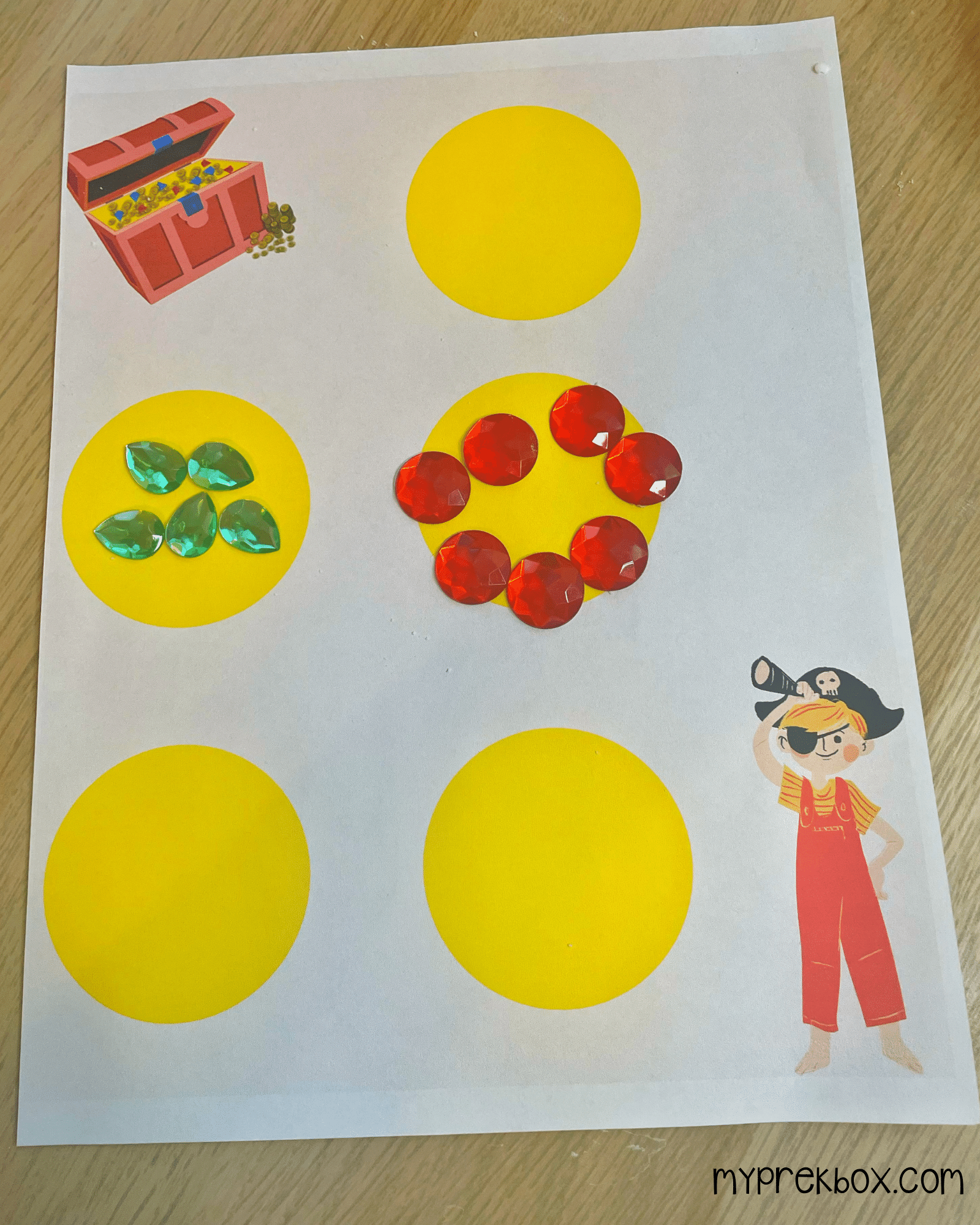 What They're Learning:
Science and Math
Combine this simple science experiment and counting the hidden treasures to create the ultimate fun learning activity! Your preschool will love experiencing the science part of this when combining the baking soda with the vinegar and then using their math skills to count and sort the treasures!
Fine Motor
Sorting and picking up the treasures is an excellent way to practice fine motor skills. Kids can use their fingers or they can use tongs to heighten the fine motor experience and introduce hand-eye coordination.
Help your child

ENJOY

while

LEARNING

!
If your little one enjoyed the pirate-inspired treasure hunting activity earlier, he would be thrilled to receive The Pirate Box! It is a box filled with pirate-themed games, activities, and crafts that will help prepare him for Kindergarten. You can get one by subscribing to My Pre-K Box - the best subscription box for preschoolers! Our hands-on learning tools are play-based, targeting math and literacy skills. It also includes sensory play, fun thematic crafts, and a grownup guide. We have a new theme every month, so kids look forward to receiving our boxes regularly!
The games inside The Pirate Box include math activities like Treasure Compare, Swab the Deck, and Fire in the Hole. Walk the Plank and Treasure Island are the literacy games included in the box too. Kids enjoy the Kinetic Sand for sensory play, while they have lots of fun crafting with the Pirate Hat Craft Kit! All of these are included in The Pirate Box (and you can get more if you subscribe to our Craft Lovers Upgrade!). If you are interested and want to know more about The Pirate Box, check out more details in this blog post.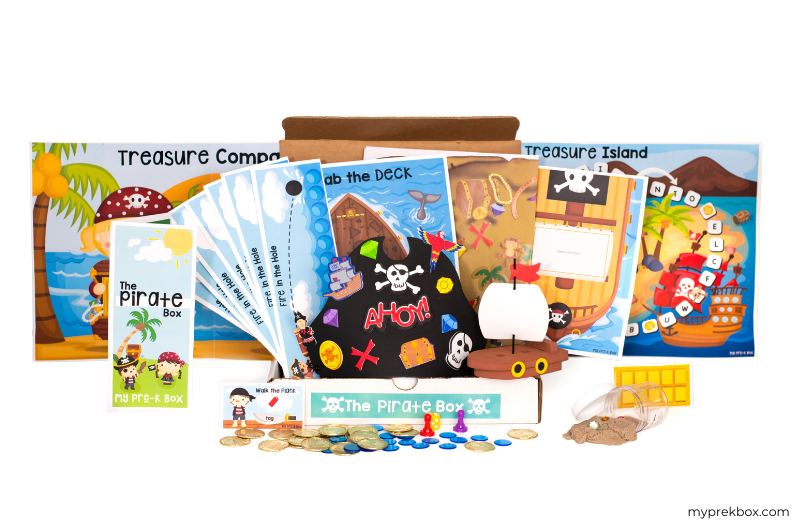 The games and activities in The Pirate Box (and all of My Pre-K Boxes) are guaranteed to be of top quality. It is also kid-and-adult-friendly, very practical, and reusable! If your child has siblings, it can be shared and can be used again and again! We also offer duplicates of the crafts for only $3.25 a month. That is why not only kids love My Pre-K Box, but also parents like you! Give it a try, and we guarantee happiness and satisfaction.

Let's Connect!
There's nothing better than seeing your preschoolers learning through play! We'd love for you to share photos of your child's Exploding Treasure Cubes with us on Facebook and Instagram! Use the hashtag #myprekbox and tag us on our social media pages. Oh, and be sure to LIKE and FOLLOW us on Facebook and Instagram for more fun activities, science experiments, DIY projects, and free worksheets! See you there!
Curious About
My Pre-K Box?
My Pre-K Box is the best monthly subscription box

for kids ages 3-5.

Fun and engaging activities, crafts,

and games delivered right

to your door!