We got the best Community Helper books, fingerplays, and activities for preschoolers compiled in this blog post, just in time for The Community Helpers Box for the month of August! Whether you're a parent, teacher, or caregiver, these carefully selected resources will help you engage young minds in exciting and educational ways. Jump in and prepare for loads of fun with these Community Helpers activities, as we celebrate the heroes who make our communities safe, vibrant, and caring places to live!
My Pre-K Box: The ultimate subscription box for preschoolers!
My Pre-K Box is an educational subscription box for preschoolers aged 3-5! We deliver the most fun play-based preschool learning available! Each box has its own unique theme and is filled with different learning activities to target math and literacy skills. Your kids will have fun exploring the new activities, and you will delight in the fact you are helping them with essential Kindergarten readiness skills!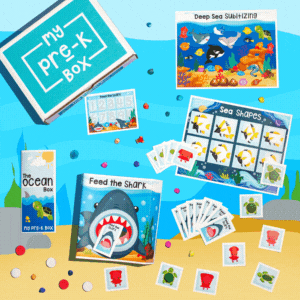 From fascinating books that introduce children to the diverse world of community helpers to interactive fingerplays that spark their imagination, we've got it all covered. And don't miss out on the play-based and hands-on activities that will have your little ones immersed in the roles of doctors, firefighters, police officers, and more! Feel free to make use of these exciting activities along with The Community Helpers Box.
Top 5 Community Helper Books for Preschoolers
Introducing preschoolers to the concept of community helpers is a wonderful way to broaden their understanding of the world around them. Here are five of the best community helper-themed books that are engaging and educational for preschoolers:
1 Whose Hat Is This?: A Look at Hats Workers Wear - Hard, Tall, and Shiny by Sharon Katz Cooper
This interactive book introduces children to various community helpers by exploring the different types of hats they wear! Learn all about the different hats worn by firefighters, construction workers, police officers, and more. The bright illustrations and simple text make it easy for preschoolers to identify and remember the hats and the corresponding professions. As it is in the form of an occupational guessing game, kids also find this book very exciting and engaging.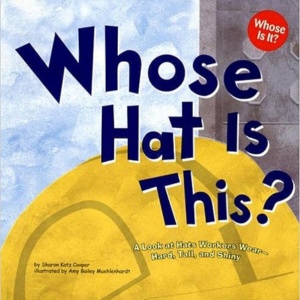 2 Clothesline Clues to Jobs People Do by Kathryn Heling
Through lively verses, this book presents clever clues hanging from clotheslines, revealing the unique uniforms and tools worn by various professionals. From the mail carrier's uniform to the artist's brushes and the chef's apron, children can engage in fun guessing games. Each turn of the page unveils the professions associated with the gear, showcasing how these workers use their special tools to make a difference. The clever illustrations show the workers helping one another, fostering a sense of community and cooperation. It is not only entertaining and educational but also highlights the importance of teamwork and the diverse roles people play in their communities.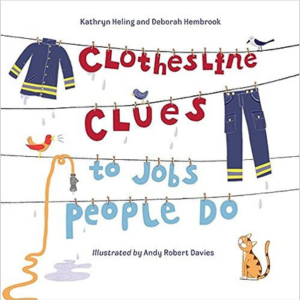 3 Hello! Hometown Heroes (Little Genius) by Toni Armier
Join a little boy, his mom, and their faithful dog as they wander through town, encountering everyday heroes along the way. With its gentle rhymes and captivating illustrations, this book introduces young readers to the wonderful individuals in our neighborhoods who make our lives safer, cleaner, and better. From the mail carrier to sanitation workers, firefighters, doctors, nurses, and more, each hero's role is clearly described, allowing children to say a friendly "hello" to these remarkable individuals.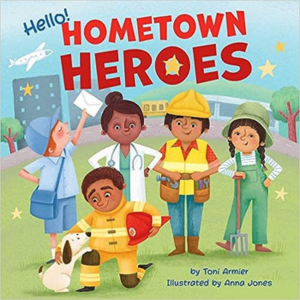 4 Career Day by Anne Rockwell
As the various community helpers visit the school to share their professions on Career Day, young readers are taken on a captivating journey, exploring different kinds of jobs and the dedicated people behind them. Through the enthusiastic eyes of the students, your preschoolers will not only enjoy learning about different jobs but also gain a deeper appreciation for the valuable contributions made by these real-life heroes within your community.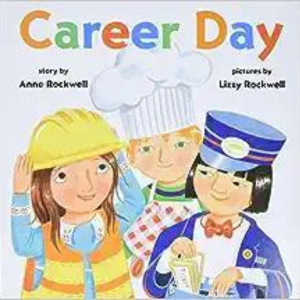 5 When I Grow Up by Al Yankovic
Written by the well-known musician Al Yankovic, this best-selling book explores the wild and imaginative dreams of a young boy, Billy, as he shares with the class his future career plans for their Show-and-Tell time. When his turn came, Billy talked of the many careers he wants to pursue, each one becomes increasingly outlandish and filled with wild imagination! Written in a playful and entertaining manner, this book will surely keep your readers engaged till the end.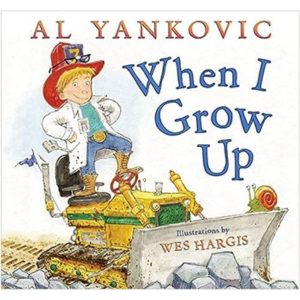 Remember that reading these books with preschoolers can be even more impactful if you engage them in conversations and discussions about the different community helpers, their roles, and how they contribute to the community's well-being. Happy reading!
Community Helper Fingerplays
Fingerplays are a fun and interactive way to engage preschoolers while teaching them about community helpers. Encourage them to mimic the actions as you say the rhymes, and have fun exploring different roles in the community together!
1 Five Little Firefighters (sing in the tune of Five Little Monkeys)

Five little firefighters standing strong and true, (Hold up five fingers)

Ready to respond to a fire that grew. (Pretend to hold a hose and spray water)

The first one rings the bell, ding-dong, ding-dong! (Move the first finger up and down)

The second slides down the pole, whoosh, whoosh, whoosh! (Move the second finger down)

The third hops in the truck and speeds along. (Move the third finger in a driving motion)

The fourth holds the hose steady and aims it right. (Move the fourth finger as if holding a hose)

The fifth calls for help, sirens blaring with might! (Move the fifth finger up and down)
2 I'm a Little Doctor (sing in the tune of I'm a Little Teapot)

I'm a little doctor, ready to mend, (Hold up index finger)

With my stethoscope, I listen to my friend. (Pretend to listen with a stethoscope)

When they're feeling sick, I know what to do, (Nod head confidently)

I'll make them feel better before we're through. (Point to self and then to others)
3 Five Busy Builders (sing in the tune of Five Little Monkeys)

Five busy builders, hammers in hand, (Hold up five fingers)

Building houses across the land. (Pretend to hammer)

They measure, saw, and work so fast, (Making sawing motions with hands)

Creating homes that will surely last. (Pretend to build a house)
4 I'm a Police Officer (sing in the tune of I'm a Little Teapot)

I'm a police officer, brave and bold, (Hold up index finger)

Keeping the community safe and controlled. (Make a stop sign with your hand)

With my hat and badge, I'm always on call, (Pretend to put on a hat and show a badge)

Helping others and standing tall. (Point to self and stand tall)
5 Five Little Teachers (sing in the tune of Five Little Monkeys)

Five little teachers, wise and smart, (Hold up five fingers)

Guiding students, igniting their hearts. (Pretend to write on a chalkboard)

They teach us letters, numbers, and more, (Point to head as if thinking)

Opening minds like never before. (Open hands as if opening a book)
Ready for another surprise?

Get these Community Helper Worksheets now!

Our Community Helpers Preschool Fun Pack is an exciting collection of Community Helper worksheets that helps develop preschoolers' knowledge of our community heroes, as well as math and literacy skills. Read more about the Community Helpers Preschool Fun Pack in our upcoming blog, and download it now for FREE!

Get Community Helpers Preschool Fun Pack
Other Community Helper Activities for Preschoolers
1 Community Helper Dress-Up
Set up a dress-up station with various costumes representing different community helpers, such as doctors, firefighters, police officers, teachers, and more. Provide hats, vests, badges, and props. Encourage the children to choose a costume and role-play as the community helper of their choice. This activity promotes imaginative play and helps children gain insight into different professions. You can use our Vet Dramatic Play Checklist in this activity too!
2 Community Helper Sorting Game
Create picture cards or print images of various community helpers and the tools they use. Mix up the cards and have the children sort them into different categories based on the professions (e.g., doctors, firefighters, postal workers) or the tools they use (e.g., stethoscope, fire hose, mailbag). This activity helps improve categorization skills while reinforcing the concept of community helpers.
3 Community Helper Craft
Provide materials for a community helper-themed craft activity. For example, you could have the children create firefighter hats using red construction paper, police officer badges using foil or cardstock, or doctor's stethoscopes using paper towel rolls and yarn. Engaging in creative crafts enhances fine motor skills while reinforcing the roles of different community helpers. You can also use our Fire Truck Name Craft for this fun craftivity!
4 Community Helper Show-and-Tell
Invite parents or local community helpers to visit the preschool for a show-and-tell session. Encourage the guests to talk about their profession, the tools they use, and how they help the community. This real-life interaction allows children to ask questions and gain a deeper understanding of various community helper roles.
5 Community Helper Thank You Cards
Encourage the children to create thank-you cards for community helpers. Provide art supplies and let the children draw pictures or write messages expressing their gratitude. Deliver the cards to local community helpers or mail them to nearby fire stations, police stations, hospitals, etc. This activity teaches children not only arts and creativity but also the importance of appreciation and kindness.
These activities not only make learning about community helpers enjoyable but also help preschoolers develop essential cognitive, social, and emotional skills. Remember to adapt the activities to suit the interests and developmental levels of your children. Enjoy exploring the world of community helpers together!
Thank you for reading up on this part!

Here's our final freebie for today!

Teachers are one of the most important community heroes because they help students learn many things in school! And since the back-to-school season is almost here too, you might want to get a copy of our FREE Teacher Faves Printable Surveys! Learn more about our Teacher Faves Printable Surveys here, and be sure to download a copy too!

Get your Teacher Faves Printable Surveys
There are a lot of thrilling Community Helper activities to keep you engaged! While waiting for The Community Helpers Box, you can get ready for the excitement by trying out some of these fantastic ideas with your little ones. Extend the fun with these activities and get a taste of what's to come in the box! If you haven't subscribed yet but are eager to receive The Community Helpers Box, simply sign up for any of our plans and shoot us a message to reserve your box (limited stocks available!). Keep an eye out for a sneak peek of the incredible games and activities that await you inside The Community Helpers Box!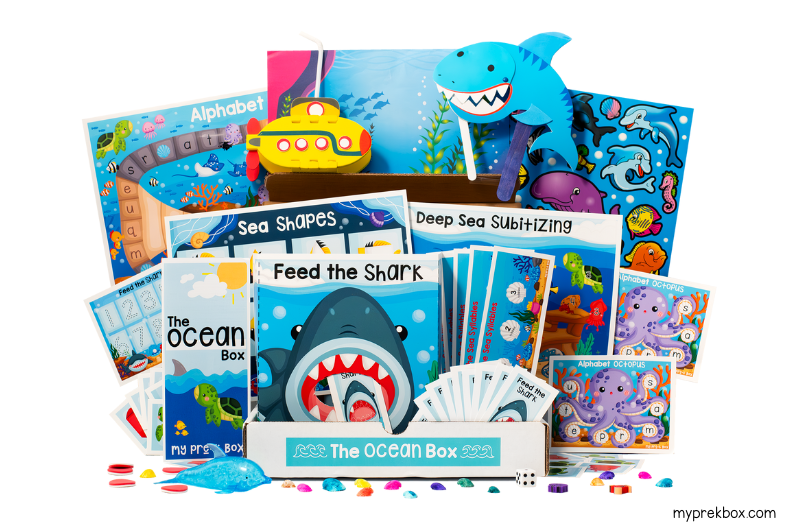 Looking for an exciting way to help your preschooler learn? Look no further than My Pre-K Box! Each month, our subscription service delivers a box filled with fun crafts and engaging hands-on activities, all centered around a new theme.
Our play-based learning tools are designed to target important math and literacy skills, and we even include sensory play to engage all of your child's senses. Plus, every box comes with a helpful guide for grown-ups to make the most of the learning experience.
The best part? Our games and activities are mostly reusable, making them budget-friendly and perfect for sharing among siblings. And for those who just can't get enough of our crafts, we even offer a Craft Lovers Upgrade for just $7.95 per child.
With My Pre-K Box, there's no need to spend hours researching and planning activities - we handle it all for you and deliver it right to your door. So sit back, relax, and watch your little one have fun while learning in the comfort of your own home.

Let's Connect
We hope you have a lot of fun with these Community Helper books, fingerplays, and activities! If you want to know more about our products and get free printables and crafts, just LIKE and FOLLOW our Facebook and Instagram pages! Be sure to tag us on photos of your kids enjoying these Community Helper activities. Use the hashtag #myprekbox or send those amazing photos on our social media pages!
Want to try My Pre-K Box?

My Pre-K Box is the best subscription box for

kids 3-5 years of age!

Everything you need to play, create, explore,

learn, laugh, and enjoy!