ROOAAAAARRRR!! The King of the Jungle is here!
Known as the King of the Jungle, lions are probably the most popular animal, especially for kids! Their loud and mighty roars might be scary but it never fails to amaze children every time. And today, we are going to make a 3D Lion craft! It's very simple and easy, your preschooler will surely have fun doing this lion craft with you! Just download our Print & Go 3D Lion Craft to make this activity easier. It's FREE!
My Pre-K Box: The Best Educational Subscription Box for Preschoolers
My Pre-K Box is the best educational subscription box for preschoolers aged 3-5! We create the most fun, engaging, play-based preschool learning activities packed up in a box, and send it straight into your home! Each box is filled with different learning activities to target math and literacy skills, plus it comes with a new and unique theme each month! Your kids will have fun exploring the new activities, and you will delight in the fact you are helping them with essential Kindergarten readiness skills!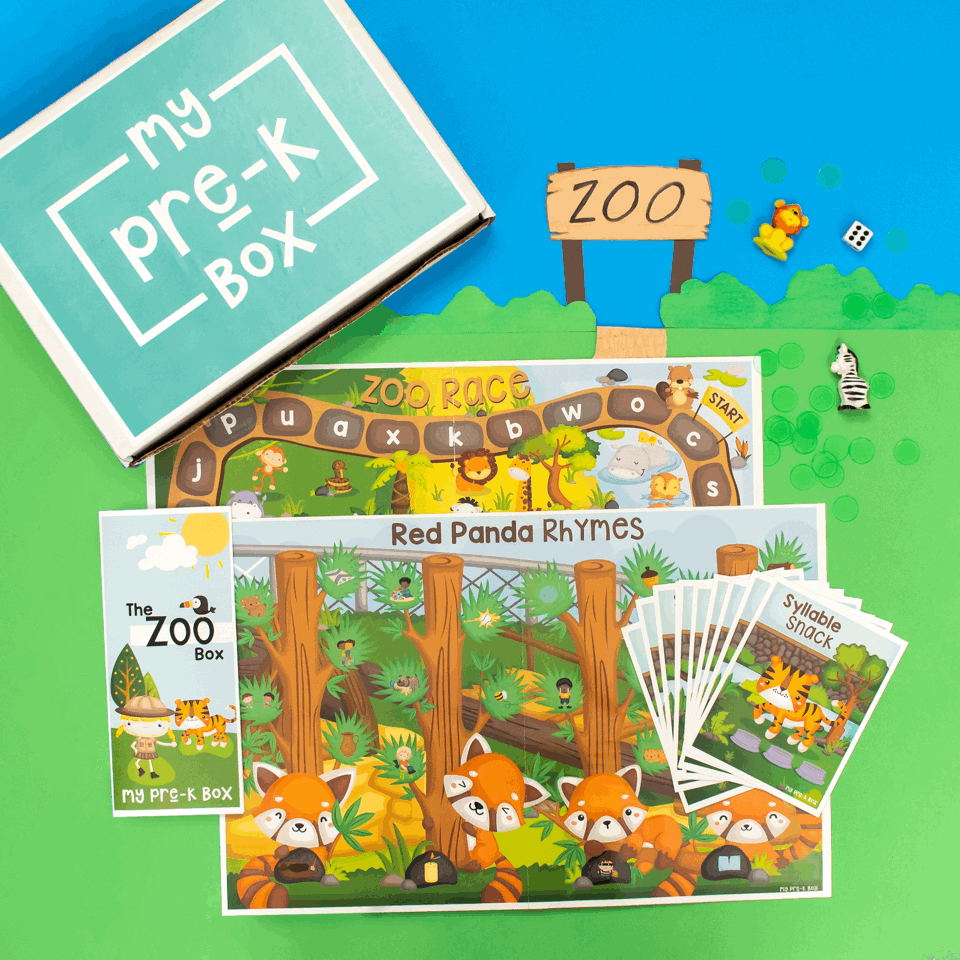 Kids love lion crafts, as they are able to create their own version of the mighty lion with their very own hands, plus the fact that it is very enjoyable too! Since it is rare to see a real lion (unless you frequently visit a zoo), making a cute 3D Lion is definitely exciting for kids. With your guide, they can develop a lot of preschool skills doing it. It would be more fun because they can play with it with their friends too!
If you want an easier lion craft for kids that focuses on scissor skills, check out our free printable, Print & Go Lion's Mane Craft!
Materials in Creating the 3D Lion:
scissors

glue

crayons or any coloring materials
How to Create the 3D Lion Craft
Step 1 Download and print My Pre-K Box's Print & Go 3D Lion free printable. Print it on cardstock to make the lion sturdy.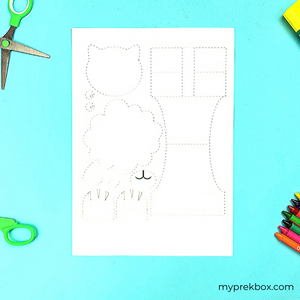 Step 2 Color the lion's body. You can use yellow or light brown color.
Step 3 Color the mane and tail of the lion. You can use a darker brown or orange for these parts. Use a black crayon or marker for the lion's eyes, nose, and mouth.
Step 4 Now after all the parts have been colored, it's time to practice your scissor skills! Carefully cut out each part, following the broken lines on the outline.
Step 5 Assemble the lion's head first, starting with its face. Glue the mouth and nose, followed by the eyes. After assembling the face, attach it to the mane.
Step 6 Then cut along the two lines at the top of the base piece to create a flap. Fold the other two pieces over.
Step 7 Fold along the dotted line at the other end of the base piece and then along the dotted line in the middle. Leave the long flap out as the tail and glue the other flaps together to make a standing triangle.
Step 8 Attach the feet under the standing triangle and the end of the tail to the long flap in the back.
Step 9 Well done! You can now enjoy your very own 3D lion!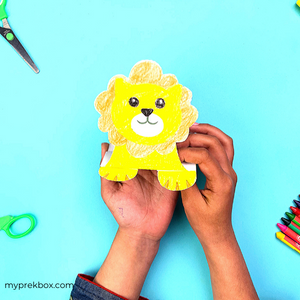 What will your child learn with the 3D Lion Craft?
Your preschooler can develop these skills while doing the 3D Lion craft!
Proper and firm finger/handgrip

as they color the template of the lion. This will help them easily adjust to handling and gripping pencil when they start writing!

Cutting out the lion's body parts will help them practice their

scissor skills

too!

Because 3D crafts are more complicated,

following directions

is very important to achieve a good result. With your guide, it will be a great way to train them in following instructions.

In assembling the parts of the 3D Lion, their

fine motor skills

and

hand-and-eye coordination

will also be enhanced.
Also, 3D crafts like the Print & Go 3D Lion is a great way to:
Develop awareness of shapes and form

Develop visual-spatial skills

Stimulate ideas
Let's Connect
For more fun animal crafts and other creative learning activities for preschoolers, visit us on Facebook and Instagram! Share photos and videos of your kids engaging in our fun learning activities using the hashtag #myprekbox! Don't forget to Like and Follow our social media pages for more exciting updates! See you there!
Haven't Tried My Pre-K Box Yet?
My Pre-K Box is the best educational monthly subscription box

for kids 3 to 5 years old!

Make learning at home engaging, exciting,

and more fun!