Looking for an easy and fun scissors skills activity for your preschoolers? Scissor skills activities vary depending on your child's development and age. Our free PDF Print & Go Lion's Mane Craft is great for starters who are still learning to snip paper. In this activity, your child will give the cute, silly lion a nice haircut to practice their scissor skills!
My Pre-K Box: The best monthly subscription box for kids ages 3-5
My Pre-K Box is an educational monthly subscription box for kids 3 to 5 years old. A new and exciting theme awaits you each month, all packed in a fun-filled box and is delivered into your home! It comes with everything you need for learning math and developing literacy along with thematic crafts and sensory play! From cooperative games to hands-on activities, along with thematic crafts, kids will love all of the creative, fun-packed activities inside! Make learning at home easy, exciting, and more fun with My Pre-K Box!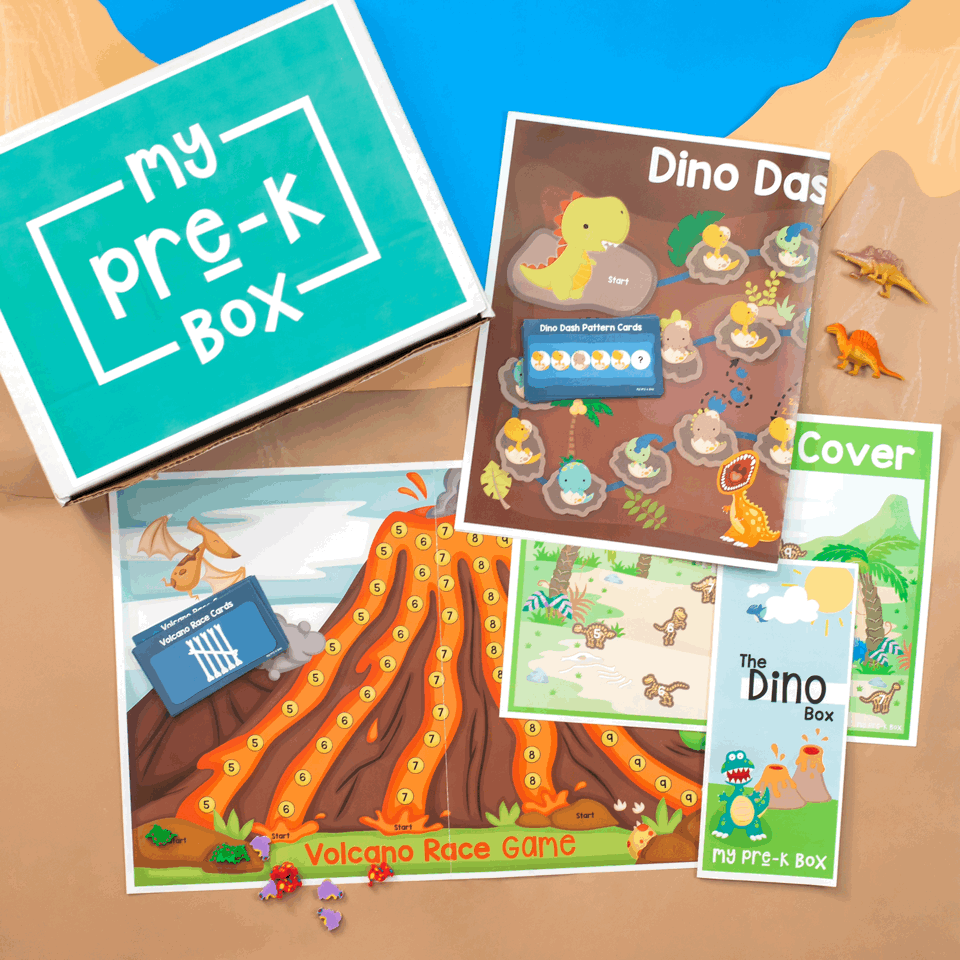 Print & Go Lion's Mane Craft: A Scissor Skills Activity
Preschool-aged children love to explore and learn new things - including the use of scissors. If they love to snip paper but cannot cut complex shapes just yet, this Lion's Mane haircut craft is a perfect activity for them! You can cut out the lion's face and its parts while your child snips the paper for the lion's haircut. It's a great bonding and learning activity for you and your child!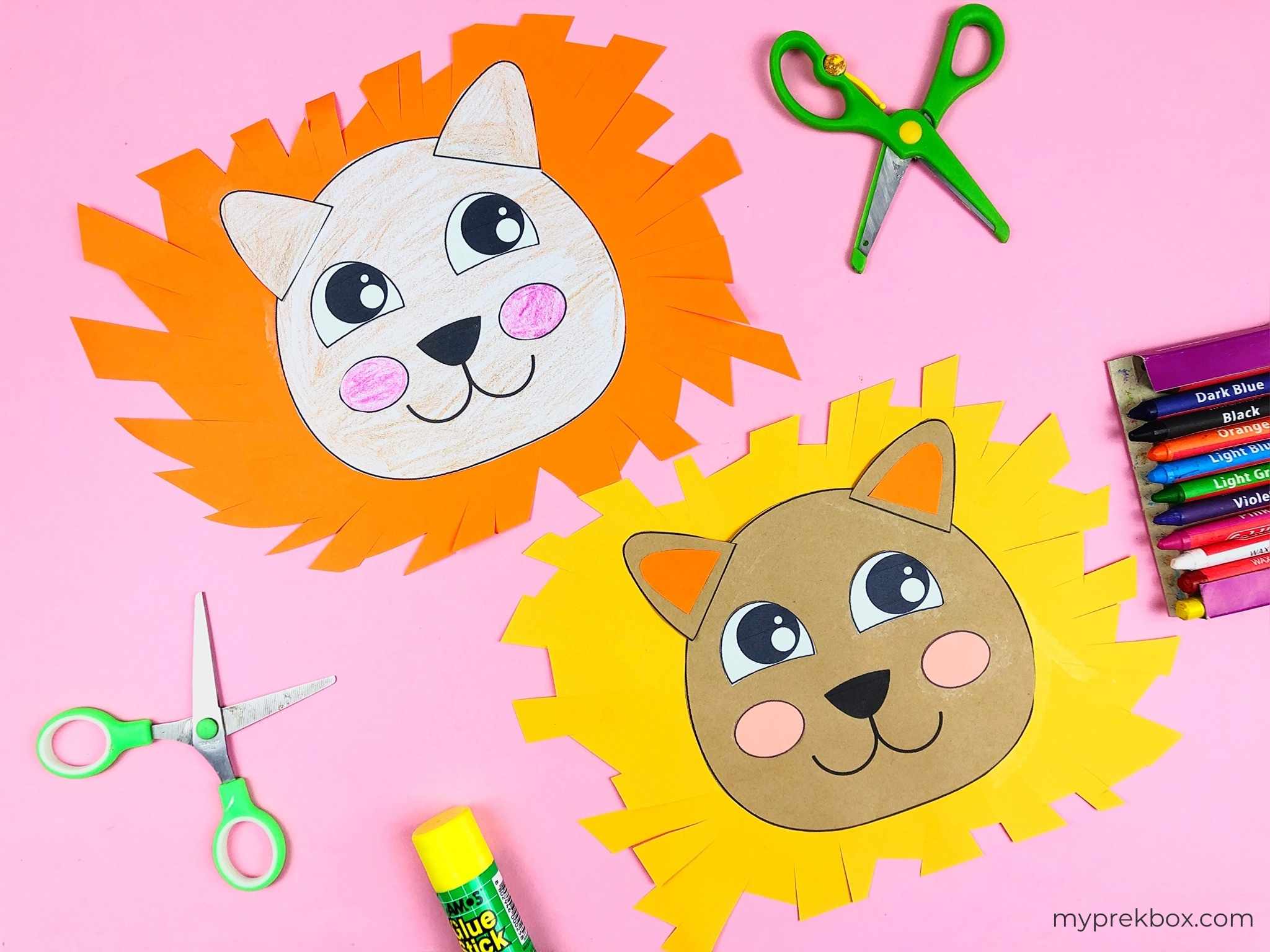 Download FREE Print & Go Lion's Mane Craft
Materials for the Lion's Mane Haircut Craft
paper

printer

colored paper or cardstock

scissors

glue
Steps to Create the Lion's Mane Craft
Step 1 Download and print My Pre-K Box Print & Go Lion's Mane Craft. You may print it on colored paper, or have your child color it.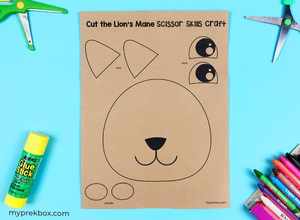 Step 2 Cut out the lion's face. You can guide your child in doing this, or you can do it on your own and just show your child how to do it. You may also print an extra copy if you want them to try cutting on their own.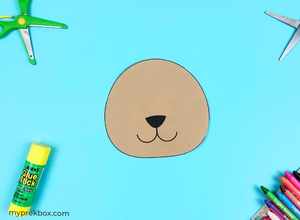 Step 3 Now, cut the pair of little triangle-shaped ears! As you do this, show your child how to hold the scissors properly and how to cut through the paper.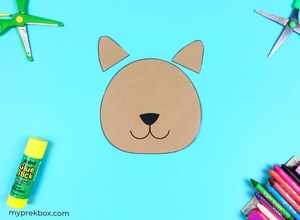 Step 4 Cut out a pair of eyes. While doing this, you can play around with your child and ask them to name the body parts, or point to their corresponding body part too!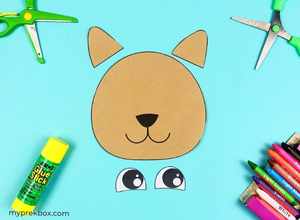 Step 5 Cut out the round-shaped cheeks. If it was printed on colored paper and has the same color as the face, you can color it with light orange or beige.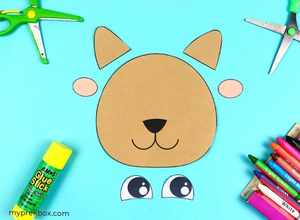 Step 6 Now, assemble the lion's face! Use glue to attach the lion's ears first. Then, glue the eyes and cheeks too!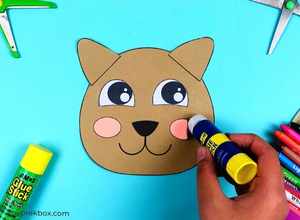 Step 7 Paste the completed face of the lion to brown or orange construction paper, which will serve as the lion's mane.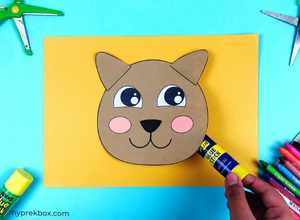 Step 8 Add smaller triangles of a different color to the ears.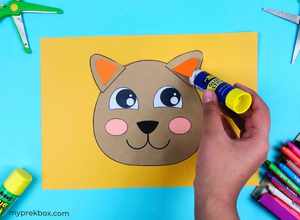 Step 9 Cut the construction paper in straight vertical lines, starting from the edge of the paper towards the lion's face. Be careful not to cut the lion's face!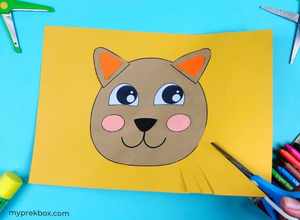 Step 10 Lastly, let your child snip each of the strips of the lion's mane to give the lion a haircut! It can be of varying length, and that's okay! Play along with your kid by taking turns in cutting the lion's mane by using a dice! The number that appears in the dice will be the number of manes you can cut!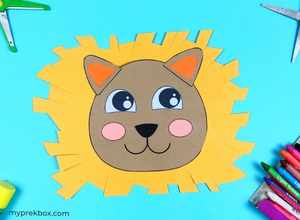 Developing your Child's Scissors Skills through the Lion's Mane Craft
Though there is a typical progression of skills, every child develops scissor skills at different times. When you introduce scissors to 2-year old children, they tend to hold them with both hands to open and close them. Later they learn to put their thumb in one hole and their fingers in the other. A fun way to introduce the use of scissors is to have your child practice cutting clay or playdough first! As they develop more skills, you can eventually shift to paper--thicker paper like cardstock works well because it offers more resistance and is easier to hold! Start with snipping small strips of paper. This Lion's Mane Craft is perfect for this stage of development as your child will just be snipping small 1" strips of the lion's mane (rather than cutting çontinuously along a line). This Lion's Mane Craft is the perfect way to practice this skill while having fun!
Grab your very own

Lion's Mane Craft

Printable!
This Print & Go Lion's Mane Craft is perfect for children aged 3-5! It will help your preschoolers practice their scissor skills in a fun, creative way!


Included in the FREE Print & Go Lion's Mane Craft


Lion's face and its parts

Extra parts like eyes, ears, and cheek

Instructions for the activity

Download FREE Print & Go Lion's Mane Craft
Let's Connect!
For more arts and crafts and free printables like the Print & Go Lion's Mane Craft, like and follow us on Facebook and Instagram! Don't forget to snap a photo of your child's best My Pre-K Box moment, and tag us or use the hashtag #myprekbox! You can also get more creative crafting ideas at My Pre-K Box blog.
Want to try My Pre-K Box?
My Pre-K Box is the best educational monthly

subscription box for preschoolers!

Everything you need for the best preschool learning, delivered straight to your front door!