Teachers are one of our modern-day heroes. Behind every new skill and learning are teachers who tirelessly guided our kids while they are in school. And to show your appreciation to them, it doesn't need to be something grand or expensive! They will surely love whatever your little ones crafted for them - like this cute teacher's day pen holder gift! Want to learn how to make one? Check out this guide and create your own teacher's day pen holder gift in 5 easy steps!
My Pre-K Box: The best subscription box for your little ones!
My Pre-K Box is an educational subscription box for preschoolers filled with different learning activities for math and literacy skills! Each box is based on a different theme and is focused on play-based learning. Your kids will love exploring new activities each month while practicing kindergarten readiness skills!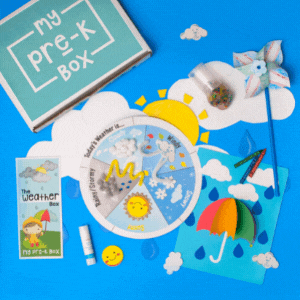 If you are looking for a great teacher appreciation gift, this is an easy craft for kids to make! With your guide, they will enjoy crafting this for their teacher - while at the same time developing their fine motor skills through cutting and pasting. The materials are also very easy to find, you won't have to look around in stores to make one!
Materials:
a small box

colored papers

glue

scissors

color pen or markers
Create your

own Teacher's Day Pen Holder Gift in 5 easy steps!
Step 1 Get a small box that would be big enough to hold pens and markers. Then, cut strips of yellow or cream paper. Cut the ends to make it pointed like a sharpened pencil. Paste it on the box and make more until you cover all sides.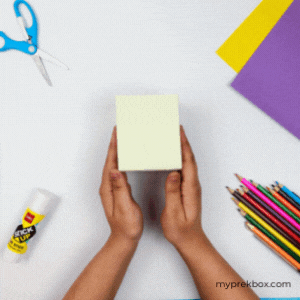 Step 2 Now let's make this pencil holder cute and colorful! Cut strips of colored paper of the same size as the one in the previous step (except that it doesn't have a pointed tip). Paste it on top of each of the cream-colored pencils, so it will look like the body of the pencil. Use a different color or make a pattern! Do this until all sides are covered.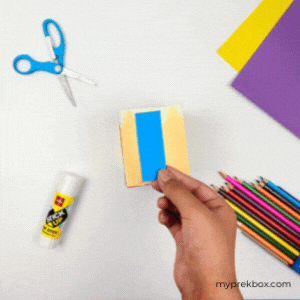 Step 3 Get the colored pens and choose the same color as the body of the pencil. Draw a small triangle on the tip of the pencil and color it. Do the same to all colored pencils!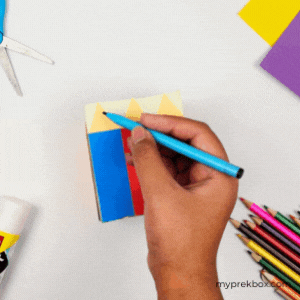 Want a freebie?

If your preschooler wants to be an astronaut and loves everything space-themed, this one is perfect!

Get your FREE Space Preschool Fun Pack - a collection of space-themed worksheets for preschoolers

Learn more about the Space Preschool Fun Pack here.
Step 4 Cut a small rectangle on black colored paper or cardstock. Next, cut out a white rectangle that is just a bit smaller than the black one. Glue the black rectangle on one side of the box, then the white one on top of it. Now it looks like a neat frame, right?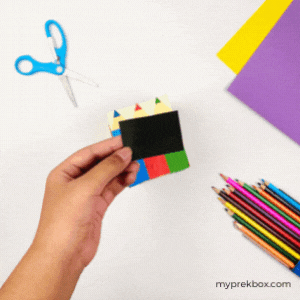 Step 5 Write the name of your kid's teacher inside the frame!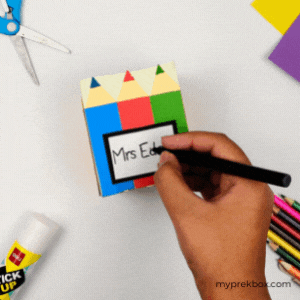 There you have it! Your kid's teacher will be so happy to receive this! This kid-made pen holder can also be given as a back-to-school teacher gift, end-of-year gift, or American education week gift - and on many other occasions throughout the school year. Plus, your preschooler will also have lots of fun doing this while also practicing Kindergarten skills and exploring his creativity!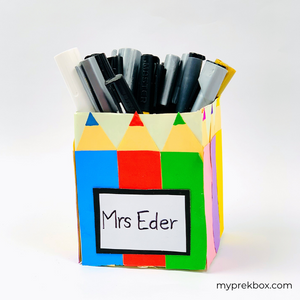 Look! Our Cute Teacher's Day Pen Holder Gift is on Facebook too!
Kids love arts and crafts because it allows them to explore their creativity! And if your little one loved this cute teacher's day pen holder gift that we just made, he absolutely got to have My Pre-K Boxes! Our boxes are packed with play-based, hands-on, learning activities for preschoolers. Each box is delivered monthly to busy families who enjoy the convenience and ease offered by our fun and engaging math activities, literacy games, thematic crafts, and sensory play! It even has a grown-up guide to help parents and caretakers assist kids as they explore our fun games and learning activities.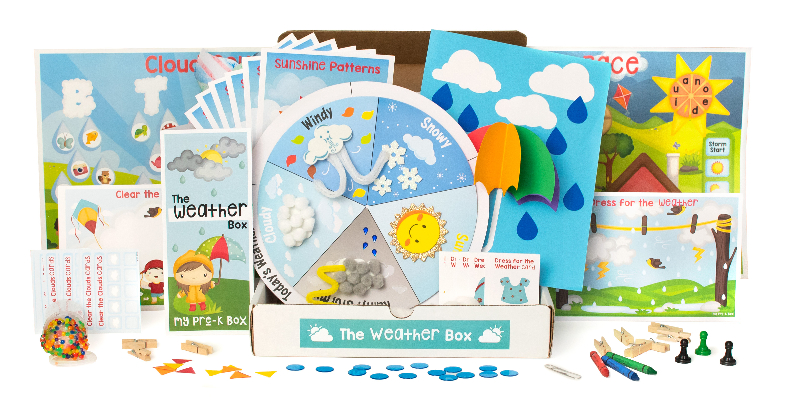 Even the games are reusable, so their younger siblings can play with it in the future! Such a great value for money, right? You can also get duplicates of the craft for his/her siblings for only $3.25 a month! And if your child loves our thematic crafts, you can subscribe to our Craft Lovers Upgrade for more fun crafts and two additional arts and crafts activities. That's just $4.25 per child! Have some quality time with your kids and less time researching and preparing for hands-on activities - with the help of My Pre-K Box!
Delight your child with My Pre-K Box and see them as happy as these kids are!

Let's Connect!
Did you like our cute teacher's day pen holder gift? If so, LIKE and FOLLOW our Facebook and Instagram pages to get more updates on crafts, DIY activities, and freebies! Be sure to tag us on photos of your kids doing this teacher's day gift and other crafts. Use the hashtag #myprekbox or send those lovely photos on our social media pages!
Haven't Tried My Pre-K Box Yet?
My Pre-K Box is the best subscription box for kids 3-5 years of age!

Everything you need to play, create, explore,

learn, laugh, and enjoy!