Don't throw that used tissue paper away from the holidays- use it in this fun craft instead! Create these beautifully unique snowflakes using old tissue paper and a self-created snowflake outline. The creativity potential with this craft is huge and it will save you from throwing a whole bunch of once-used tissue paper away.
My Pre-K Box: The best monthly subscription box for kids ages 3-5
My Pre-K Box is an educational subscription box for preschoolers filled with different learning activities for math and literacy skills! With fresh new themes each month, your child will delight in all of the fun, play-based learning activities inside! Prepped and delivered straight to your door, My Pre-K Box is so much fun, your child won't even realize how much they're learning!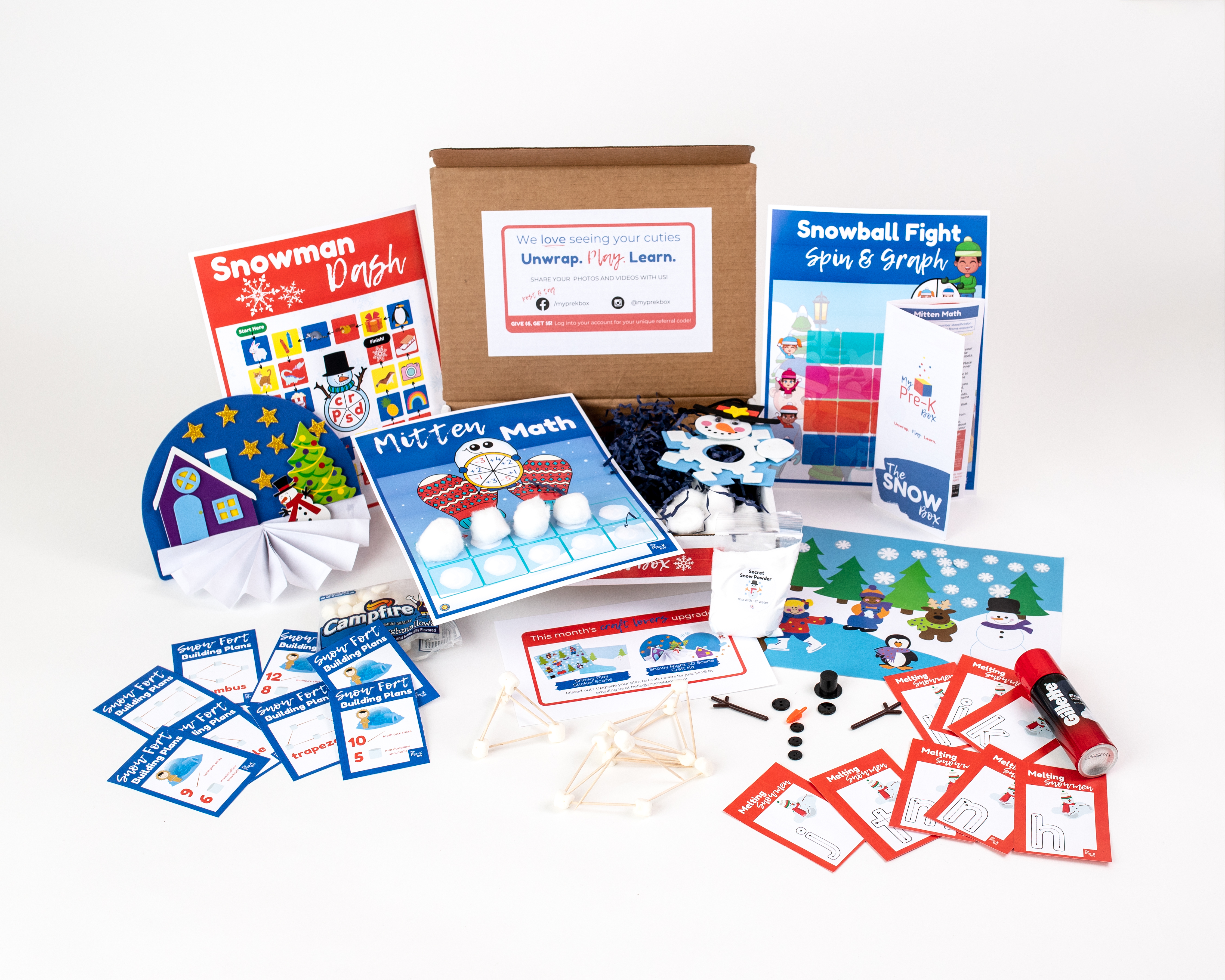 Get Our Free Snow Preschool Fun Pack!
Your preschooler will love this Snow-themed Preschool Fun Pack! It covers kindergarten readiness skills such as counting, comparing, beginning sounds, and more!

Included in the FREE Preschool Snow Worksheets:

Snowglobe Counting

Grouping Objects

Count and Compare

Snowy Letter Match

I Snow Beginning Sounds

Matching Snowmen

Snowgear Sorting

Winter Patterns
Create Your Own Snowflake!
Materials
used tissue paper, cut into 1 inch squares

a piece of black construction paper cut into a snowflake

contact paper- 2 pieces a bit larger than the snowflake

scissors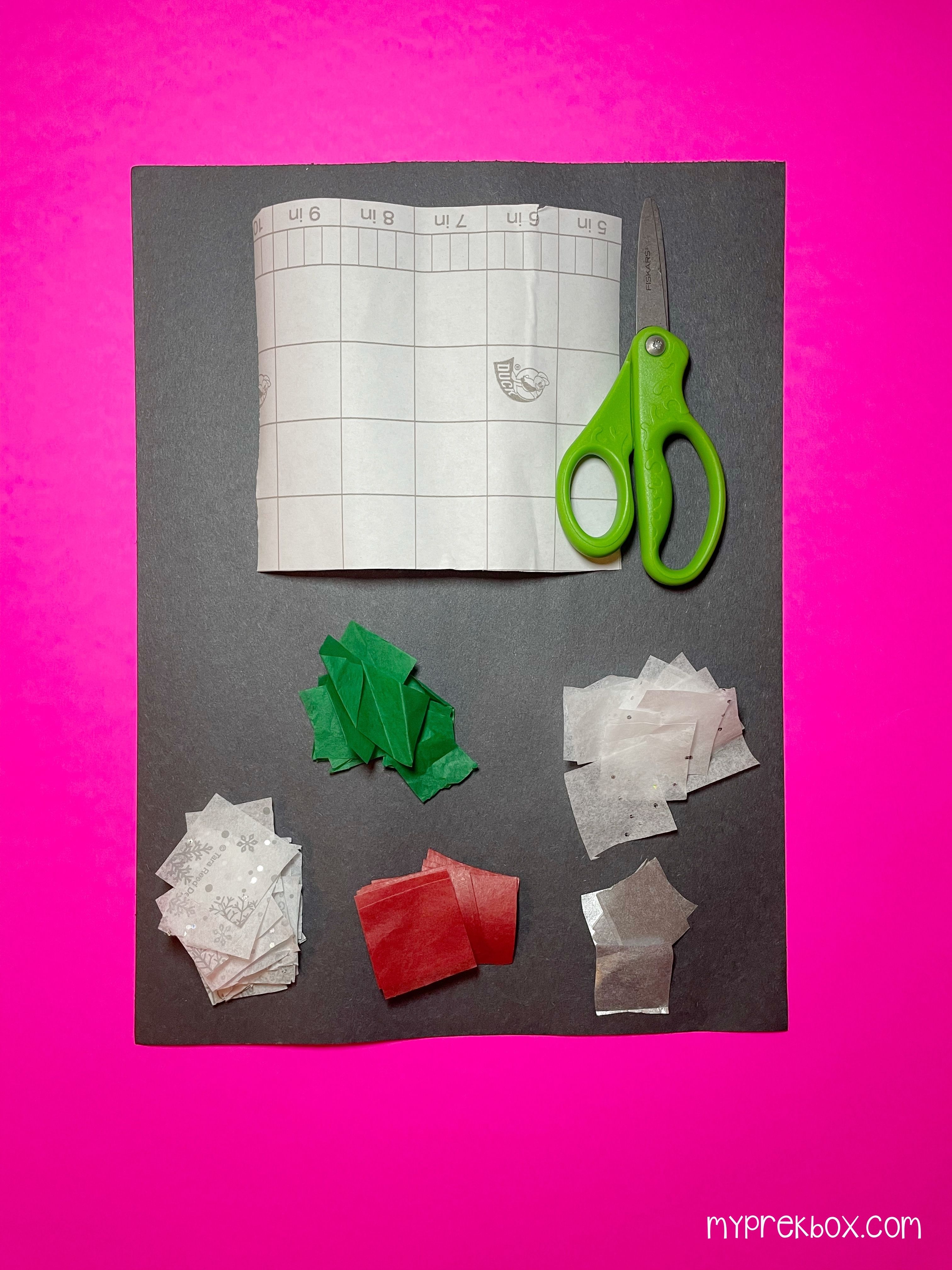 Directions
Step 1 Peel off the backside of the contact paper and place the snowflake outline onto the sticky side.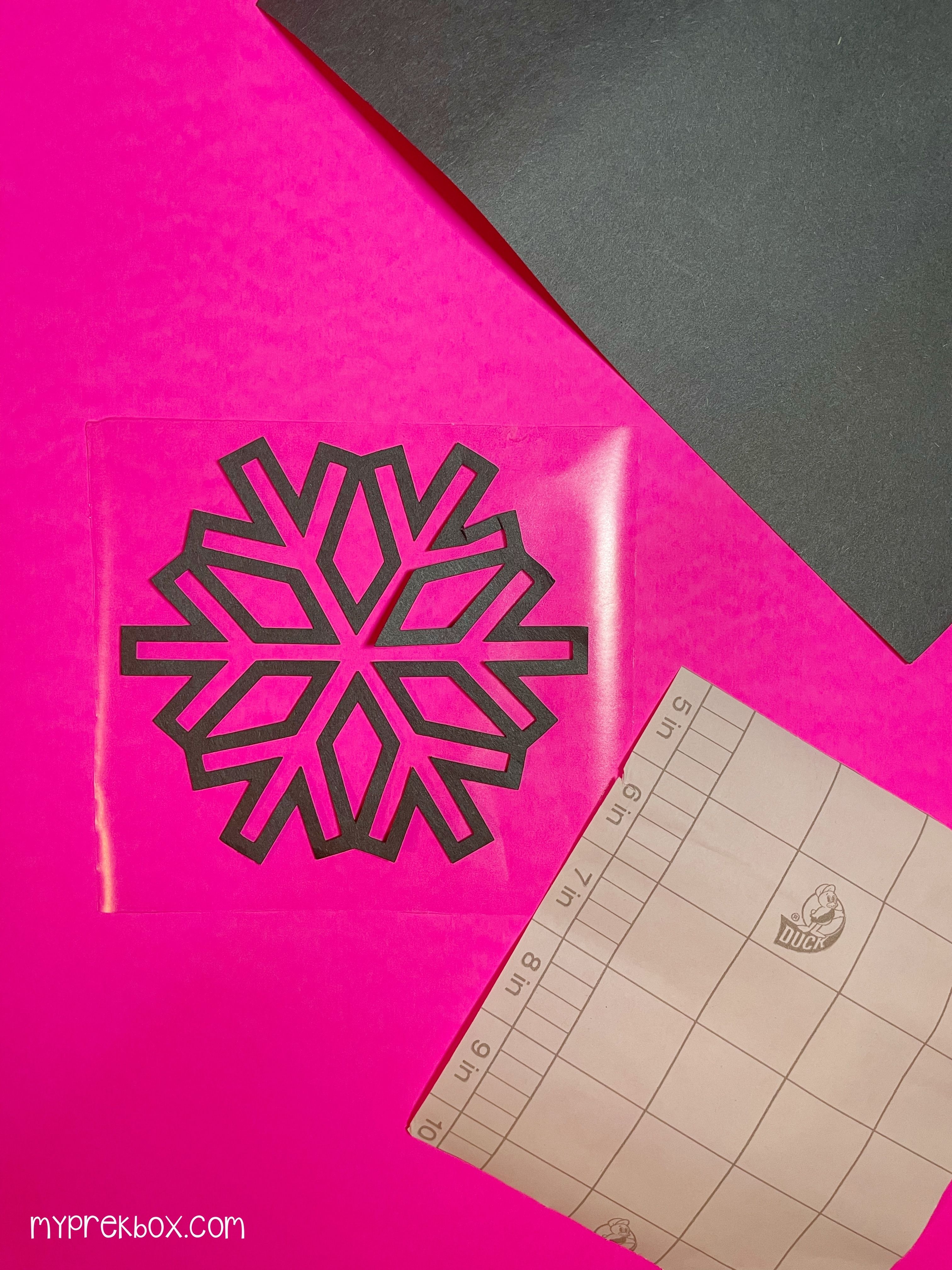 Step 2 Your preschooler can cut or tear the tissue paper into smaller pieces to fit in the snowflake outline. When the tissue paper pieces are smaller, you can fit more in the snowflake outline, giving the finished snowflake a more dynamic look.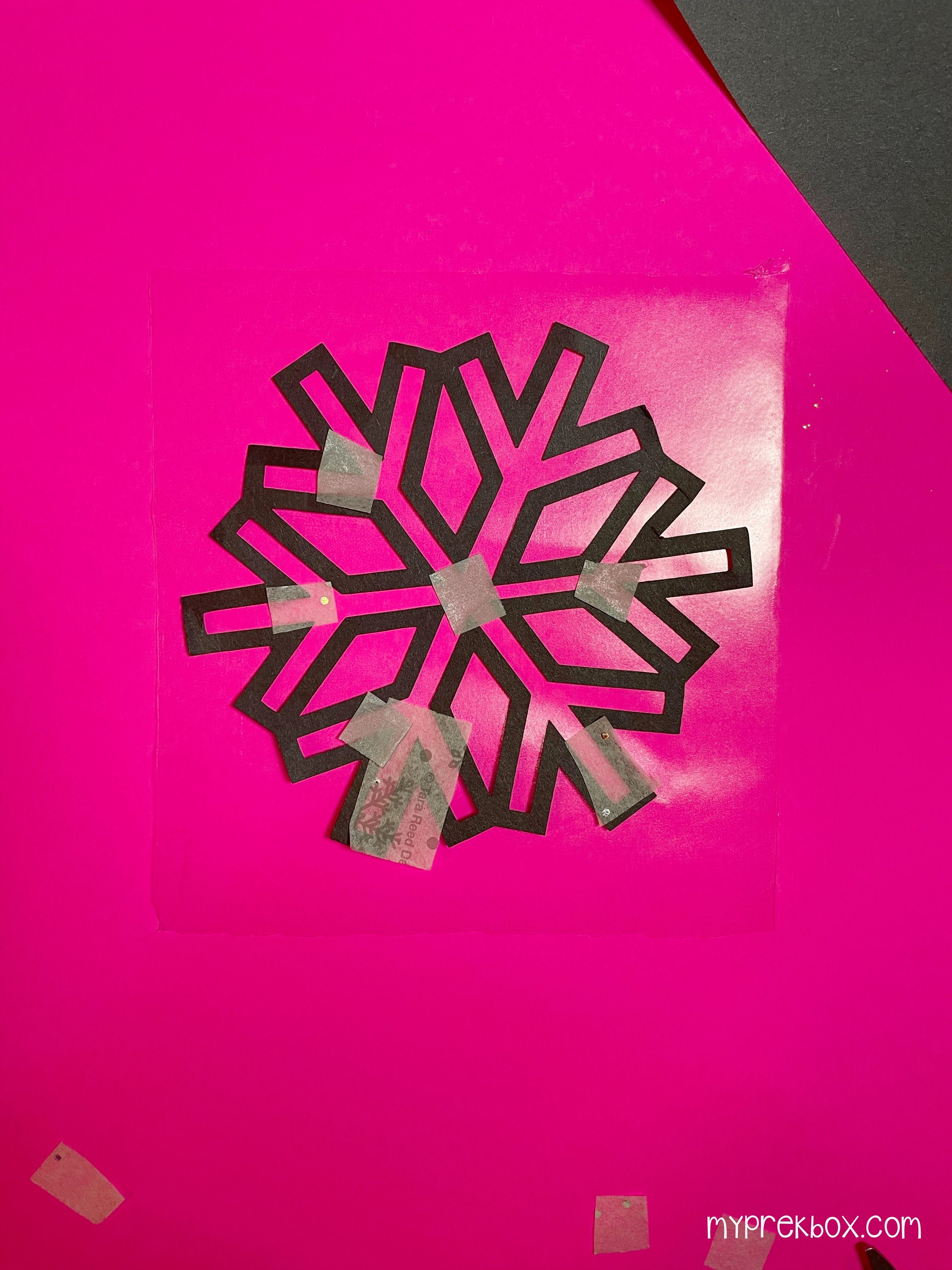 Step 3 Do this same process with at least two different colors of tissue paper.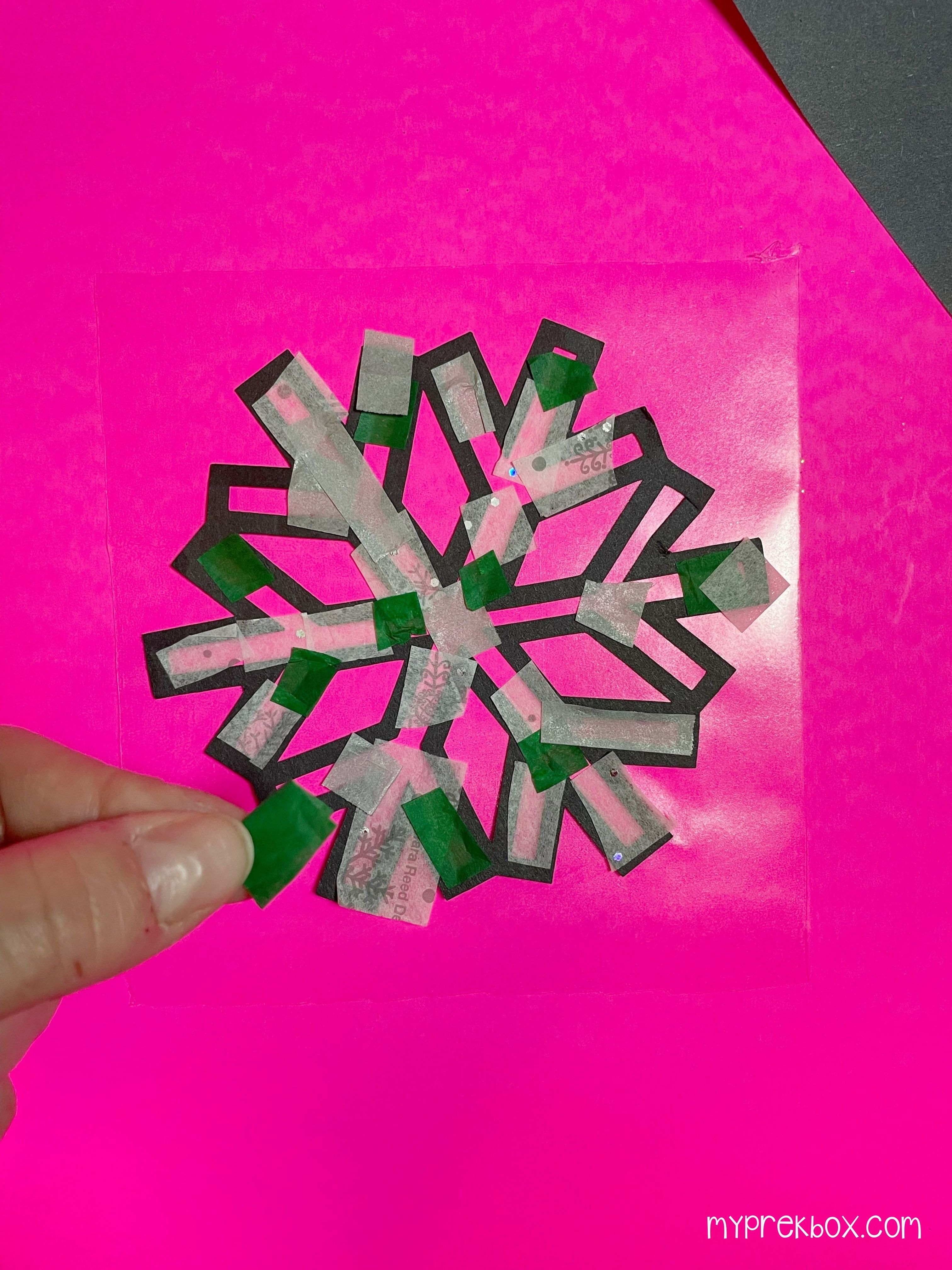 Step 4 Take the second piece of contact paper and place it over the backside of the snowflake and tissue paper.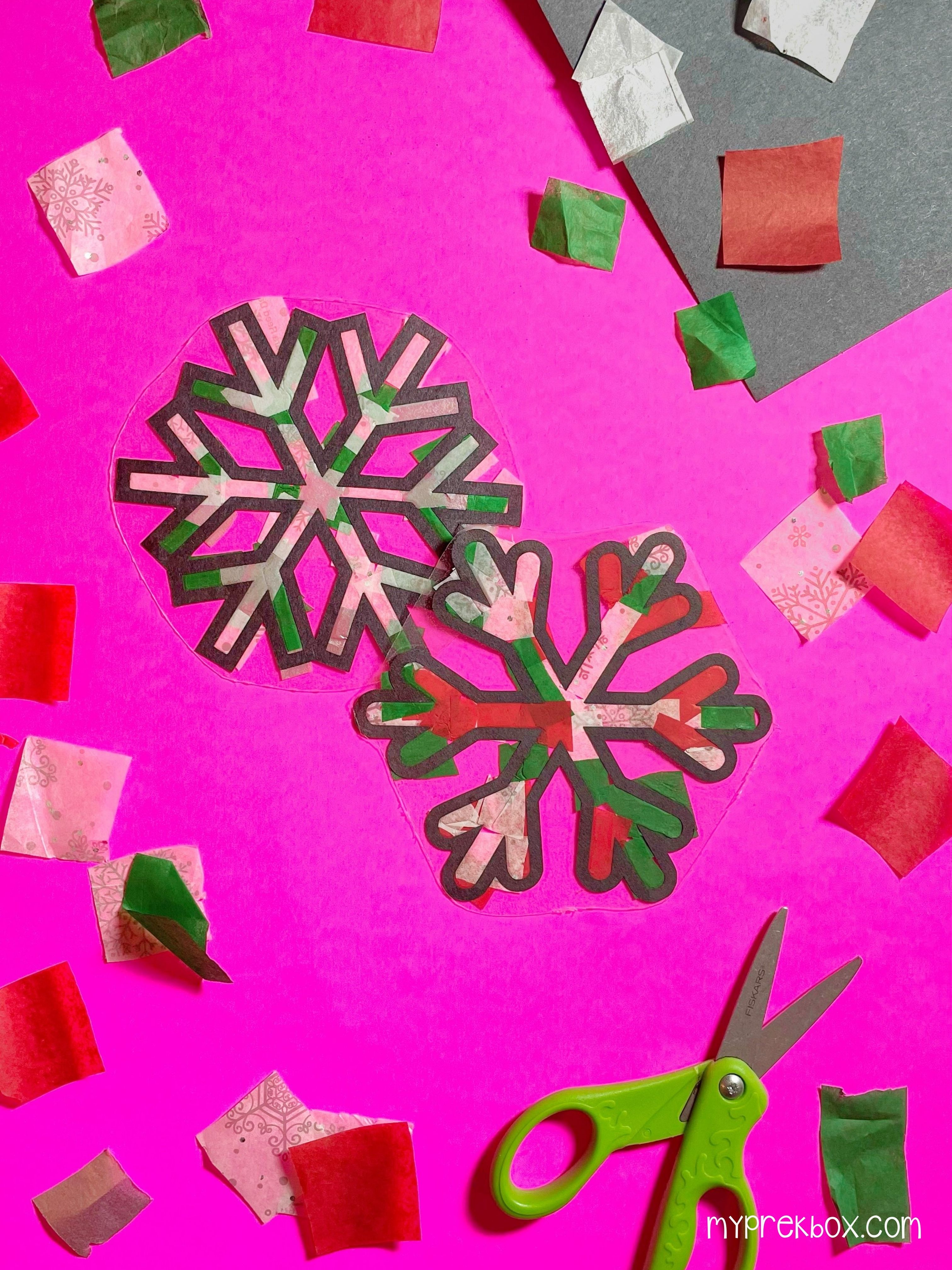 Step 5 Cut a circle around your snowflake. You can finish it off by punching a hole near the top and stringing a piece of ribbon through it to make it into an ornament to hang near a window!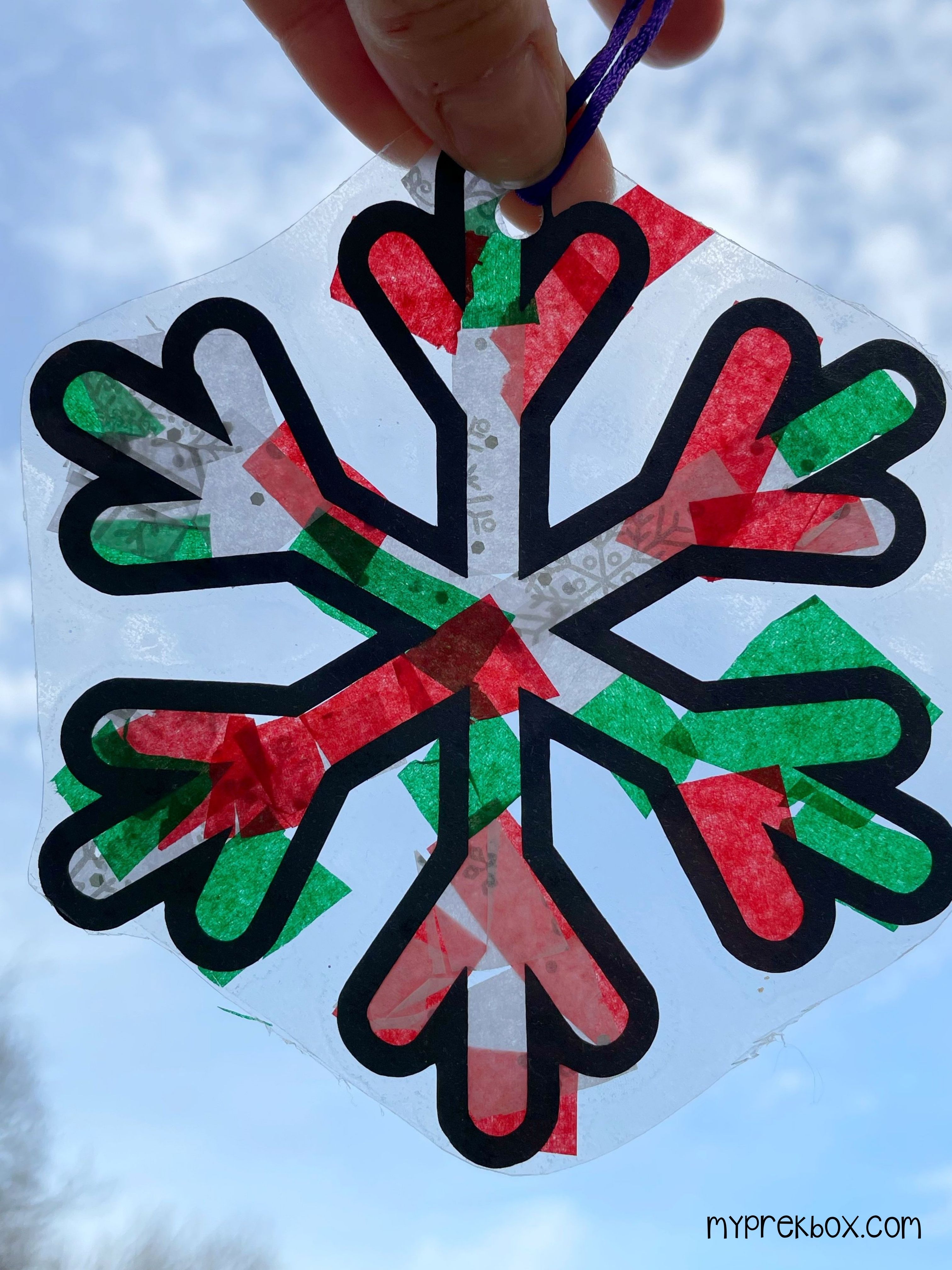 Let's Connect!
We absolutely LOVE seeing your preschoolers learning through play! Please take photos and videos of your child's finished product and share them with us on Facebook and Instagram!
Also, if you aren't already, be sure to follow us on Facebook and Instagram for more fun activities to do at home with your little ones!
Curious about My Pre-K Box?
Everything you need to explore, learn,

create, and play!

My Pre-K Box is the best subscription box

for kids ages 3-5!