Here comes Santa Claus! Use this fun math activity to help fill in Santa's beard and create this very festive Santa Claus craft in our newest CRAFTIVITY! Combining academics, such as literacy and math, along with a craft allows your child to use both sides of their brain at the same time. Your preschooler will love rolling the die and then covering up each circle with a cotton ball.
My Pre-K Box: The best monthly subscription box for kids ages 3-5
My Pre-K Box is an educational subscription box for preschoolers filled with different learning activities for math and literacy skills! Each box is based on a different theme and is focused on play based learning. Your kids will love exploring new activities each month while practicing kindergarten readiness skills!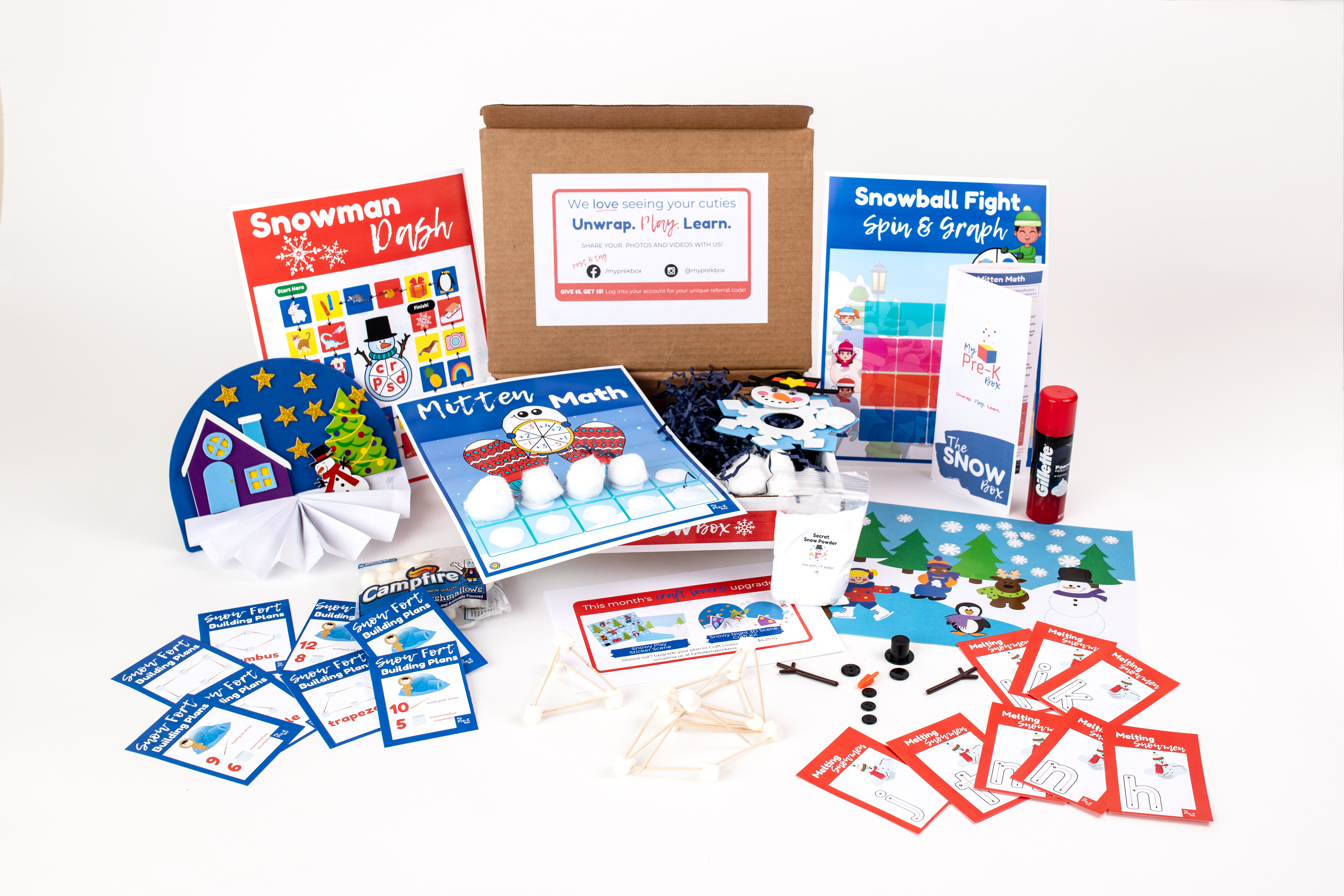 You May Also Like Our Free Snow Preschool Fun Pack!
Each of the worksheets in the Snow-themed Preschool Fun Pack covers skills that your preschooler should know in order to be prepared for Kindergarten such as counting, capital and lowercase letters, sorting, and more!

Included in the FREE Preschool Snow Worksheets:

Snowglobe Counting

Grouping Objects

Count and Compare

Snowy Letter Match

I Snow Beginning Sounds

Matching Snowmen

Snowgear Sorting

Winter Patterns
Materials
white paper

red paper

skin toned paper

glue stick

cotton balls

die
Directions
Step 1 The first part of this activity is parent centered- you will need to draw out the santa face pieces to glue together. Don't overthink it. Draw an outline for the hat, face, and beard. Your hat will need a red piece and then a white ball for the end and a white strip along the edge that meets the face. Your face piece is just an ovall. All the pieces are laid out below.
'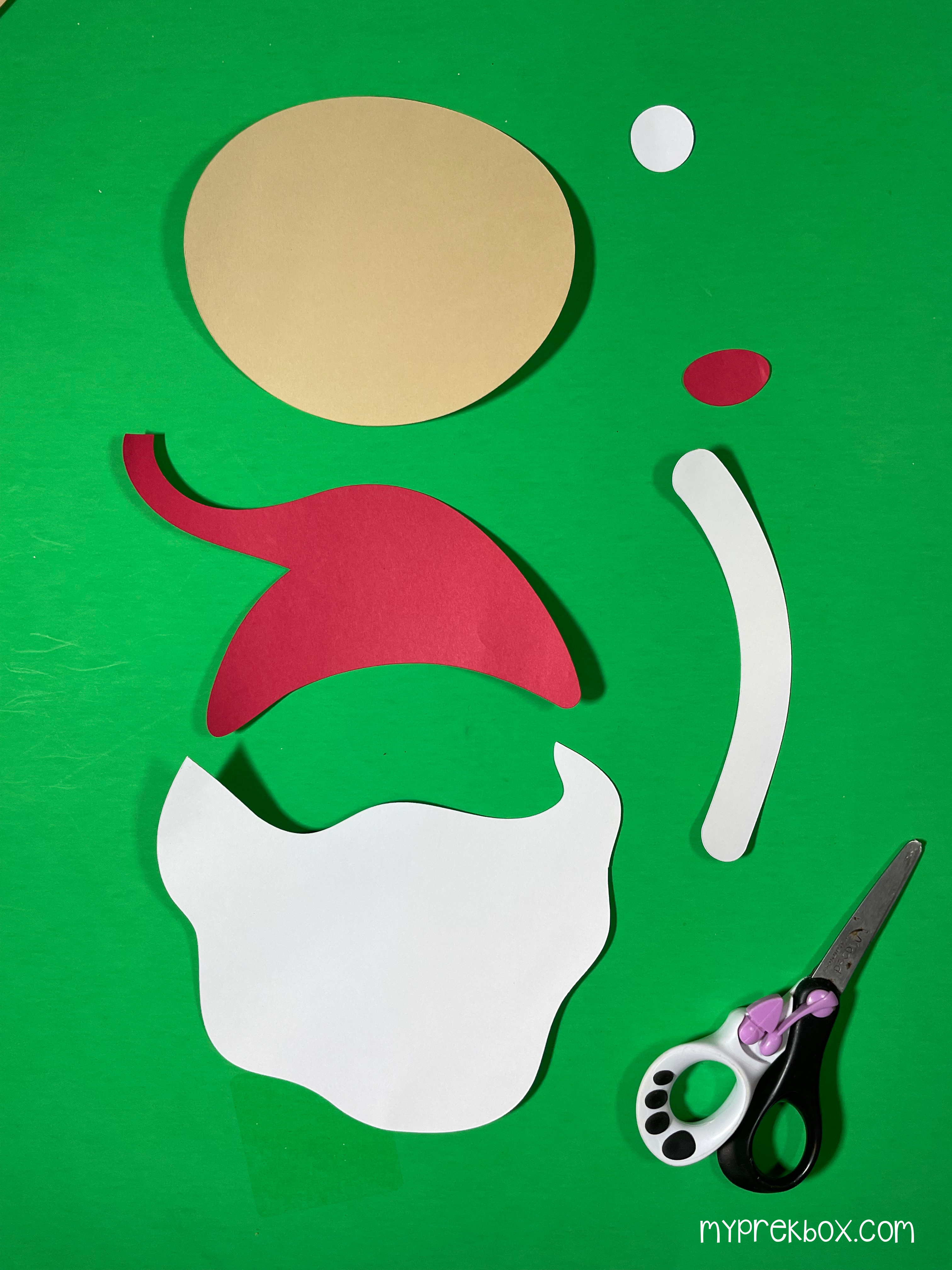 Step 2 Once everything has been drawn and cut out, glue it together. You can do this or your child can do this- it's totally up to you. Don't forget to give Santa a face!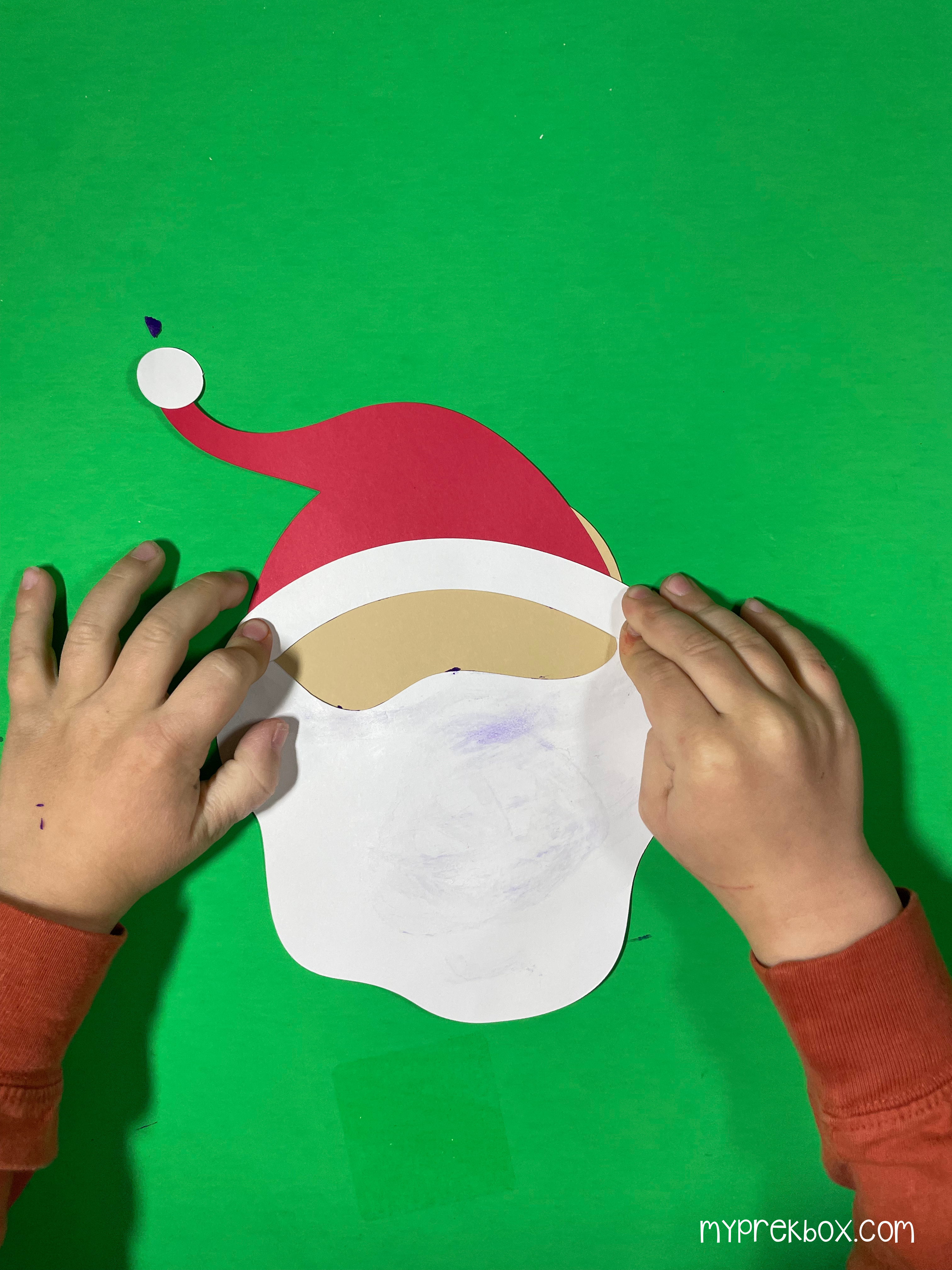 Step 3 On Santa's beard, you are going to draw circles large enough for the cotton balls to be glued down. You may need to place a few down to make sure they're close enough together to give Santa a full beard but not too close that your child won't be able to see the circles once he/she starts gluing down cotton balls.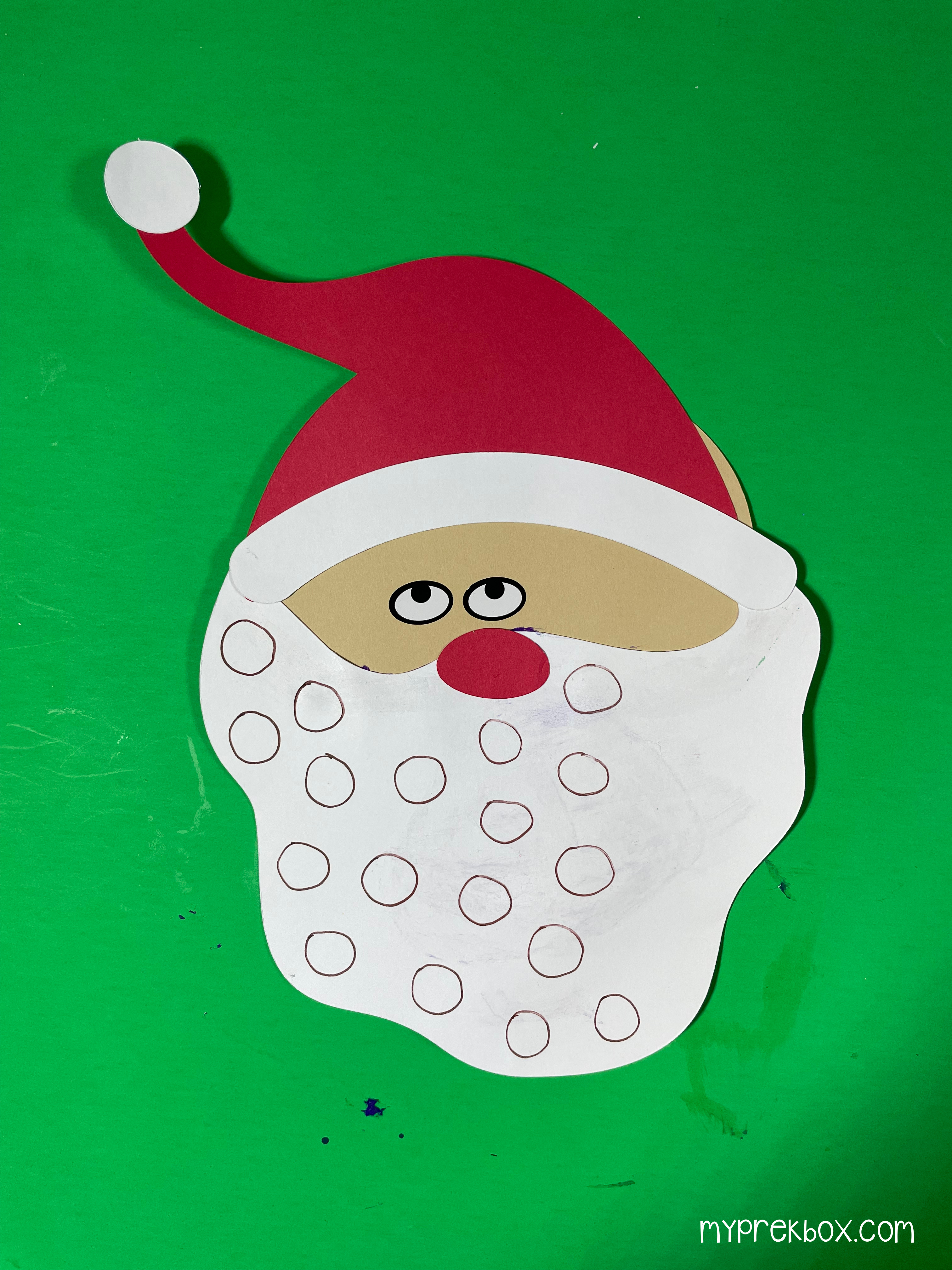 Step 4 Inside each circle, write a number from 1-6. If your child is in the beginning stages of number recognition, only having 1 or 2 different ways to identify the number is best. The more advanced your child is, the wider variety of ways to represent numbers can be used. Here are a few examples: numerals, tallies, dots, addition or subtraction, etc.
Step 5 Your child will roll the die and then find the matching number on Santa's beard!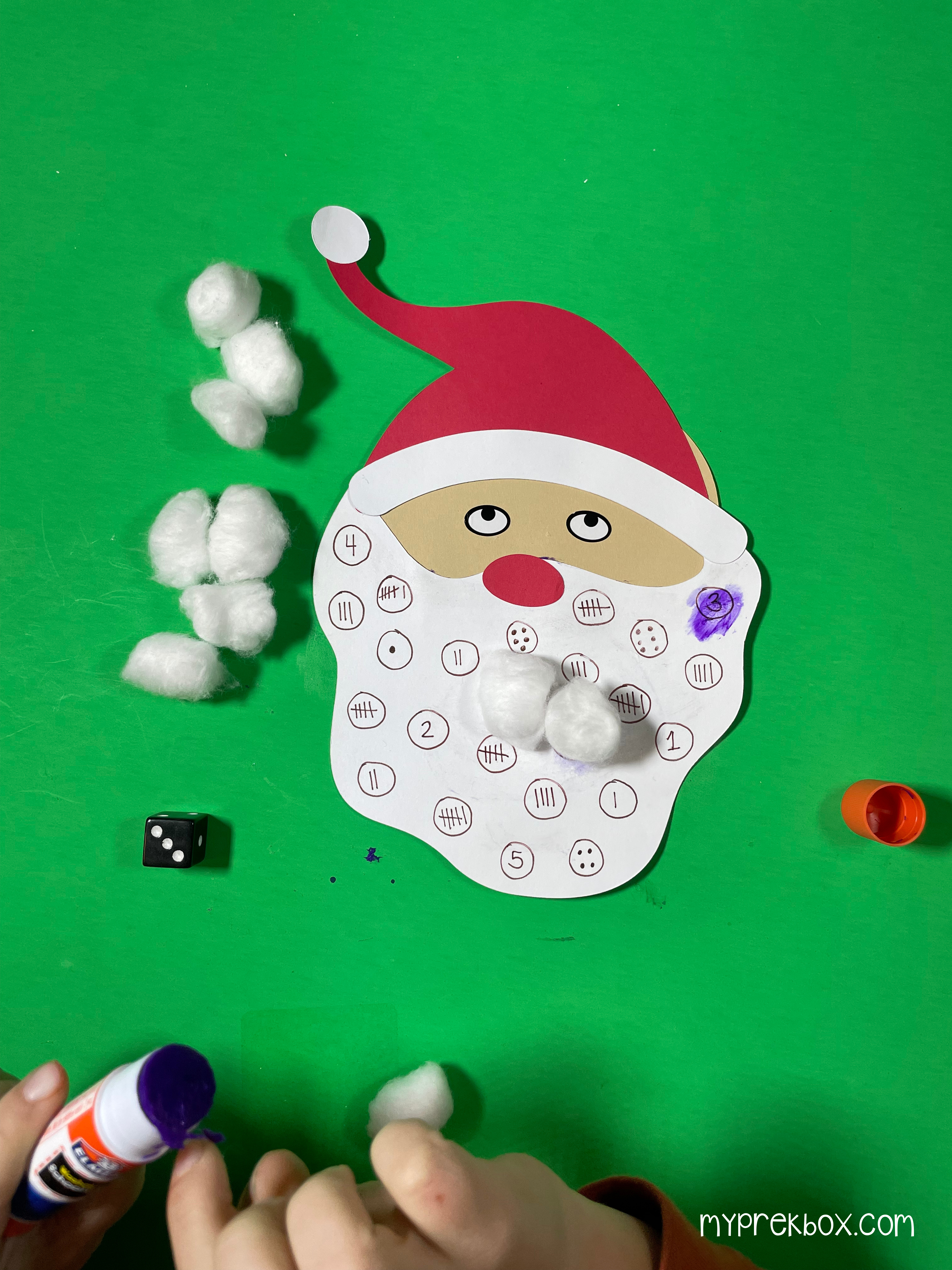 Step 6 When a match has been found, he/she will put glue on the Santa beard and place a cotton ball on top. It is easier to put the glue on the paper versus putting the glue on the cotton ball.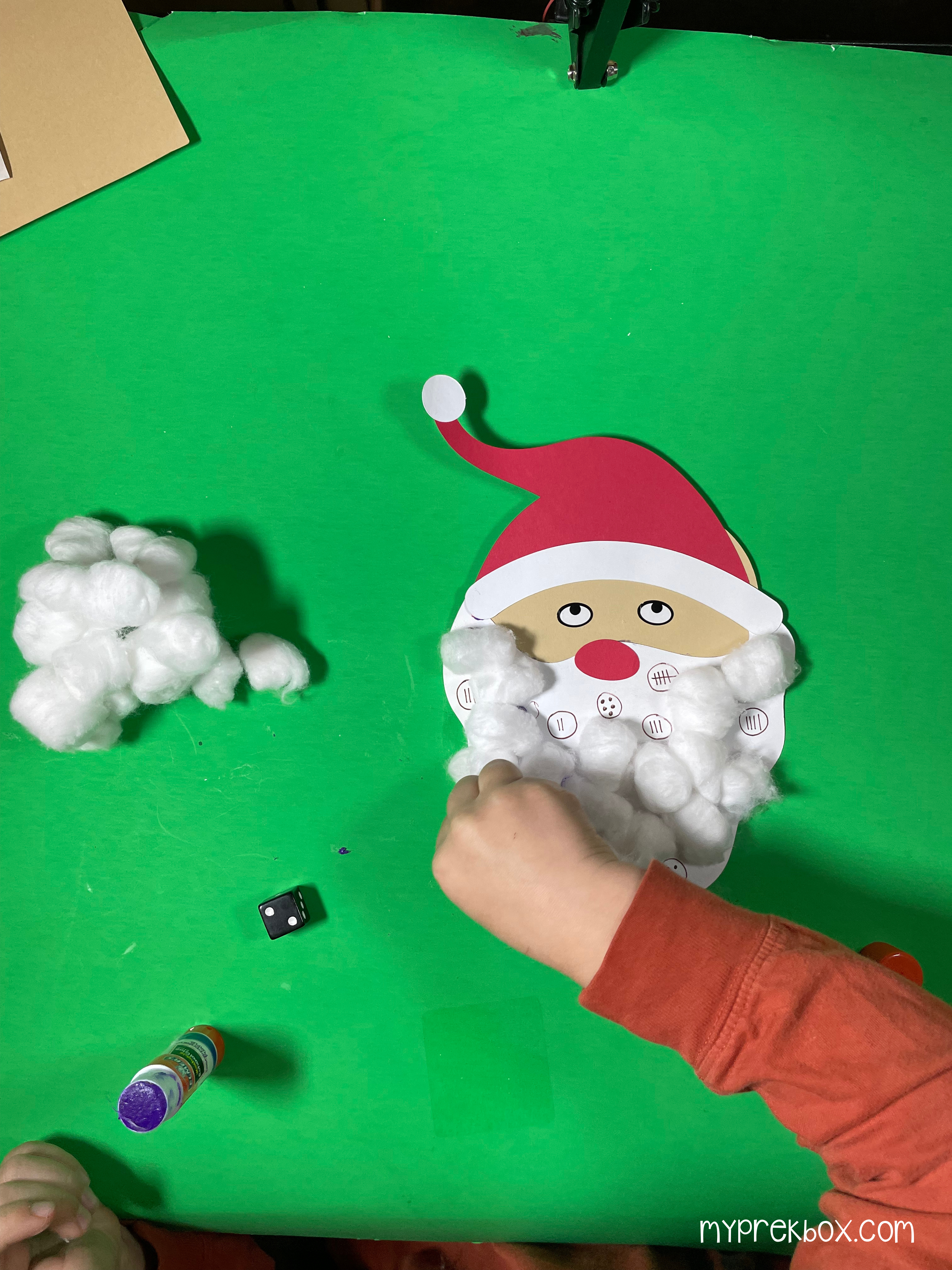 Step 7 When Santa's beard has been completely filled in, hang up the artwork as a special Christmas decoration!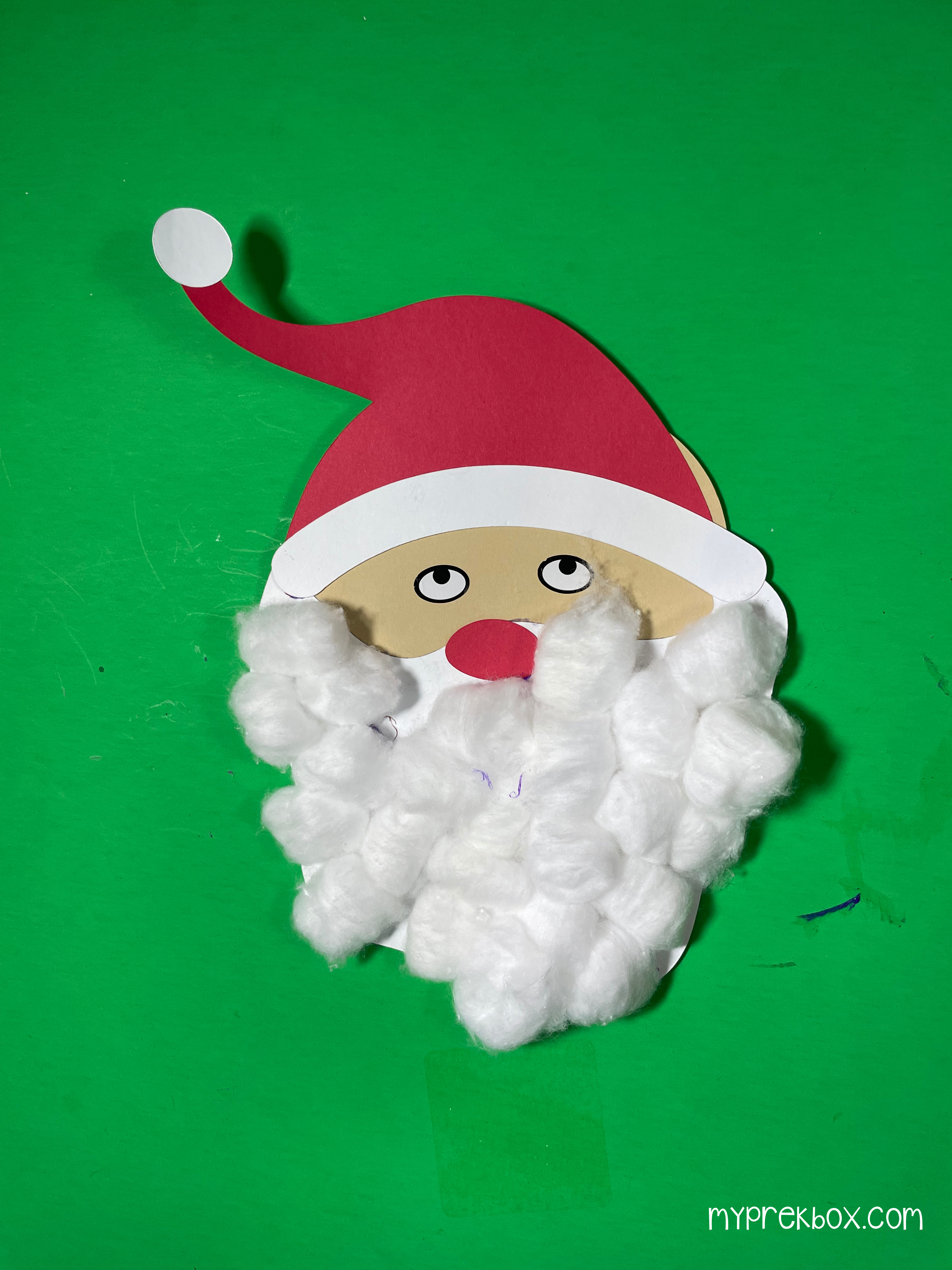 Share your final products with us over on social media! Make sure to tag @myprekbox!
Let's Connect!
We absolutely LOVE seeing your preschoolers learning through play! Please take photos and videos of your child's finished product or them making their crystal trees and share them with us on Facebook and Instagram!
Also, if you aren't already, be sure to follow us on Facebook and Instagram for more fun activities to do at home with your little ones!
Haven't yet tried My Pre-K Box?
My Pre-K Box is the best monthly subscription box for kids ages 3-5.

Everything you need to create, play, laugh, and learn!