Shake! Shake! Shake! Let the countdown to the New Year begin with this fun activity- NYE Party Shakers! Whether your preschooler gets to help ring in the New Year at midnight or sometime before that, they'll love creating these fun noise makers!
My Pre-K Box: The best monthly subscription box for kids ages 3-5
My Pre-K Box is an educational subscription box for preschoolers filled with different learning activities for math and literacy skills! With fresh new themes each month, your child will delight in all of the fun, play-based learning activities inside! Prepped and delivered straight to your door, My Pre-K Box is so much fun, your child won't even realize how much they're learning!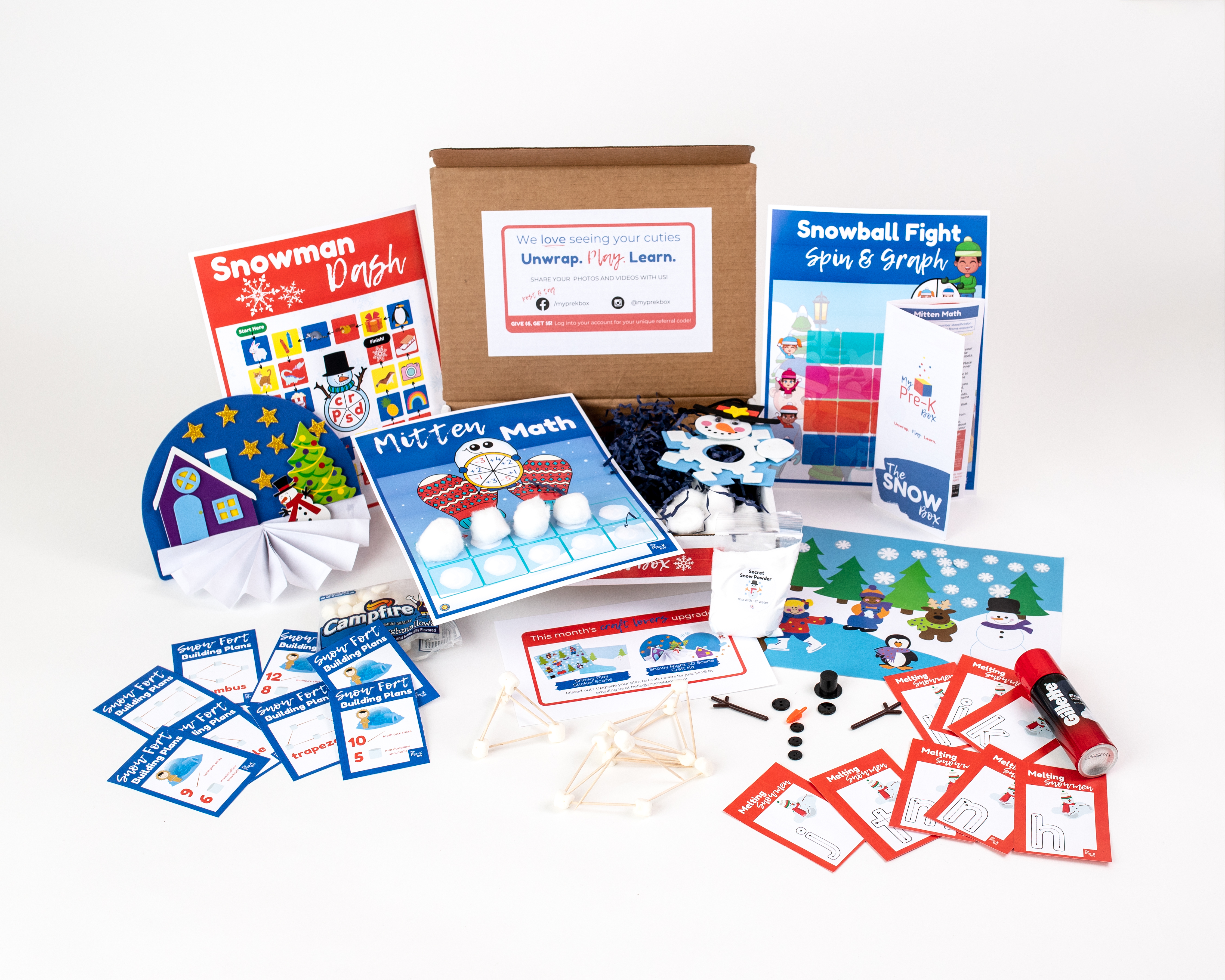 Get Our Free Snow Preschool Fun Pack!
Your preschooler will love this Snow-themed Preschool Fun Pack! It covers kindergarten readiness skills such as counting, comparing, beginning sounds, and more!

Included in the FREE Preschool Snow Worksheets:

Snowglobe Counting

Grouping Objects

Count and Compare

Snowy Letter Match

I Snow Beginning Sounds

Matching Snowmen

Snowgear Sorting

Winter Patterns
Shake It Up with NYE Party Shakers!
Materials
2 paper plates

paint

paint brush

tape

elmer's glue

uncooked noodles (smaller ones work better)

single hole punch

ribbon

fun materials for decorating (washi tape, stickers, glitter, sequins, etc.)
Directions
Step 1 Start with your preschooler's chosen color of paint. Squeeze the paint onto one paper plate to act as your palette. Give your preschooler the paint brush and start painting the backside of the plate. This craft is a great opportunity to allow your child's creativity to shine through. Feel free to let them paint it however they'd like.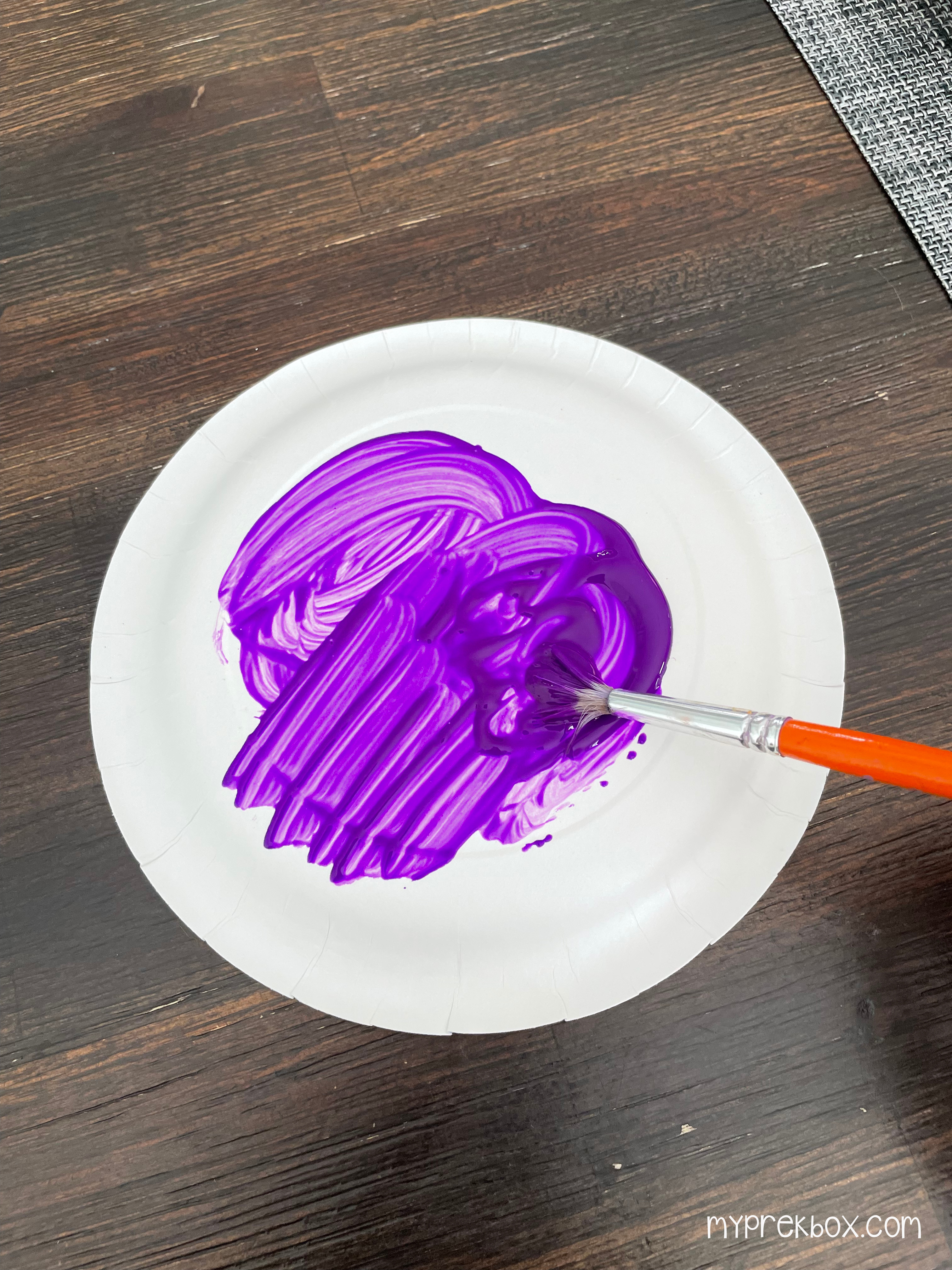 Step 2 Once the backside of the plate is fully painted and dry, fold it in half with the paint side on the outside.
Step 3 Open the bag of uncooked noodles and pour some into the middle of the folded plate. It is completely up to your child to add as much as they'd like. Once you've reached the desired amount, use tape and glue to secure the outer edge of the plate.
Step 4 Now the fun part starts! This is the time for your child to go to town and decorate the outside of their party shaker. You can hole punch around the outer rim and tie on ribbons. You can add washi tape or stickers, glitter, sequins, etc.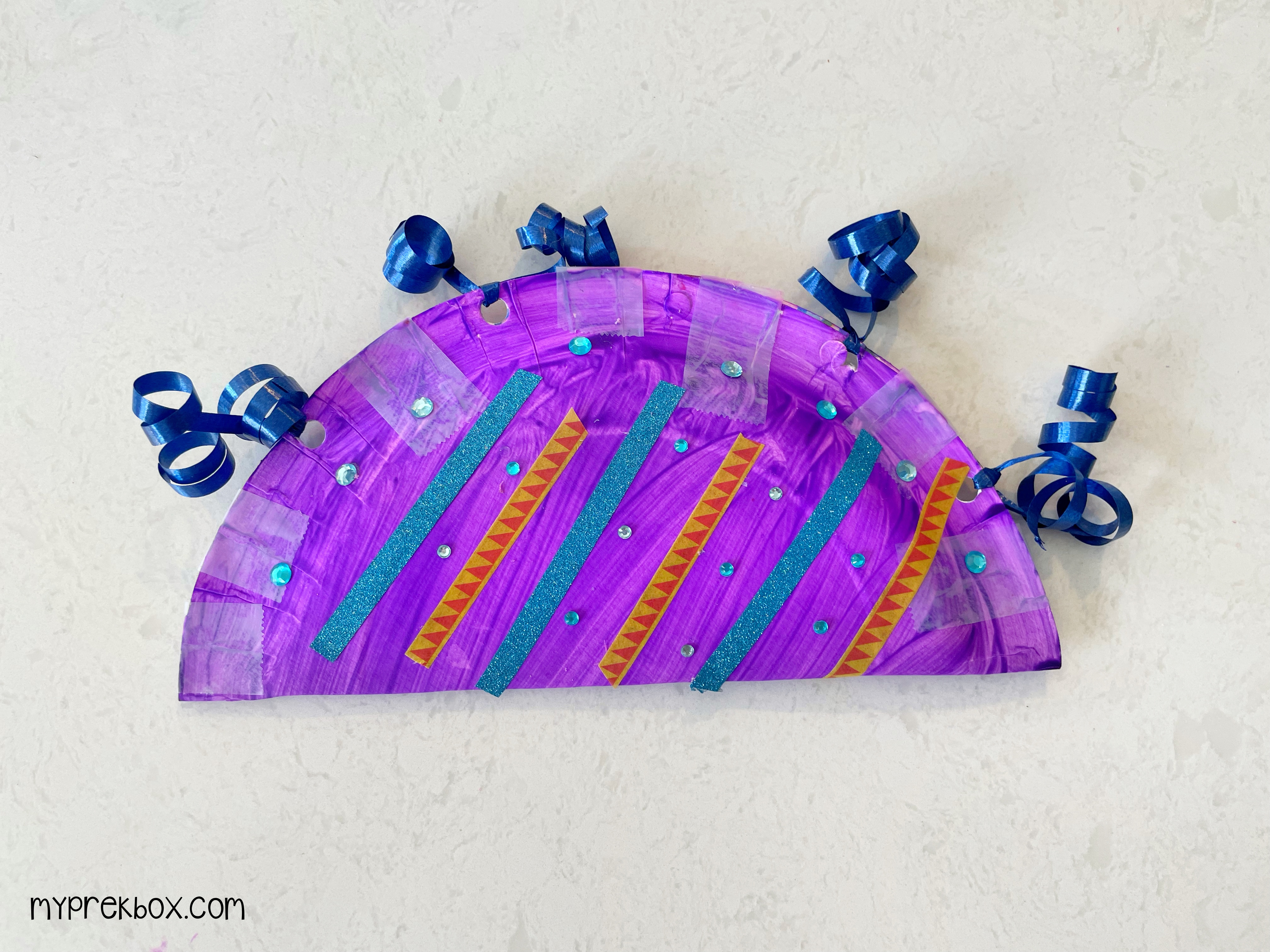 Let's Connect!
We absolutely LOVE seeing your preschoolers learning through play! Please take photos and videos of your child's finished product and share them with us on Facebook and Instagram!
Also, if you aren't already, be sure to follow us on Facebook and Instagram for more fun activities to do at home with your little ones!
Curious about My Pre-K Box?
Everything you need to explore, learn,

create, and play!

My Pre-K Box is the best subscription box

for kids ages 3-5!