This fun letter identification activity will have your preschooler feeling in the holiday spirit while also working on his/her upper and lowercase letter recognition! This activity can easily be done with materials you have at home. You don't need to print anything out. Just use your own tree and star cutting skills!
Identifying lowercase letters can be particularly challenging for emergent readers because they tend to look more similar to each other than uppercase letters and yet, they're the letters used most often in reading and writing. This is such a fun activity and great to get in some extra practice.
My Pre-K Box: The best monthly subscription box for kids ages 3-5
My Pre-K Box is an educational subscription box for preschoolers filled with different learning activities for math and literacy skills! Each box is based on a different theme and is focused on play based learning. Your kids will love exploring new activities each month while practicing kindergarten readiness skills!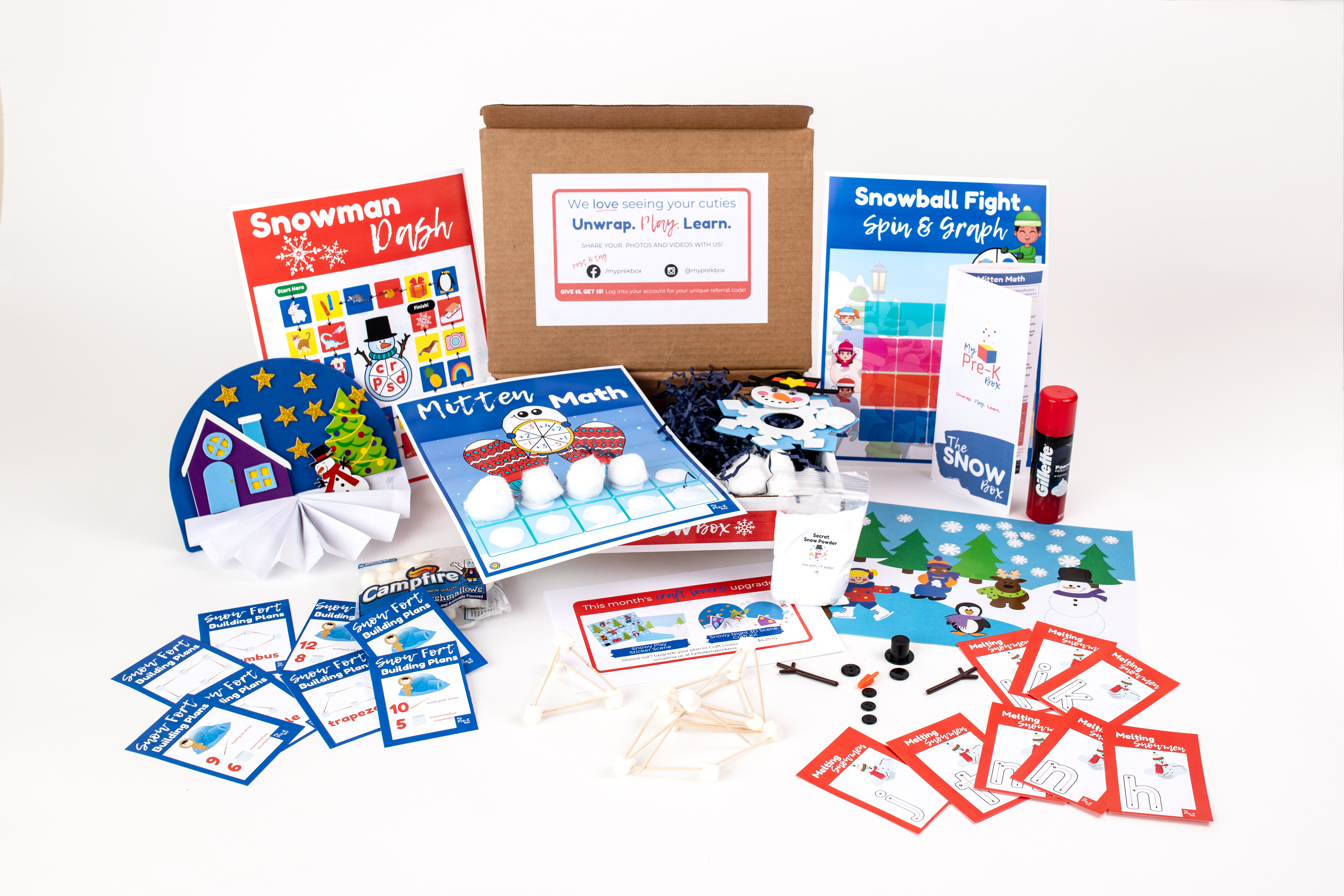 You May Also Like Our Free Snow Preschool Fun Pack!
Each of the worksheets in the Snow-themed Preschool Fun Pack covers skills that your preschooler should know in order to be prepared for Kindergarten such as counting, capital and lowercase letters, sorting, and more!

Included in the FREE Preschool Snow Worksheets:

Snowglobe Counting

Grouping Objects

Count and Compare

Snowy Letter Match

I Snow Beginning Sounds

Matching Snowmen

Snowgear Sorting

Winter Patterns
Materials
green construction paper

yellow construction paper (optional, for the star)

circle colored stickers

sharpie/permanent marker
Directions
Step 1 If you are using a pre-drawn tree, you will only need to cut it out. You can easily create your own tree from a piece of construction paper. Fold your paper in half and along the fold, draw the outside of the tree (it's a quick zigzag motion starting smaller and getting bigger towards the bottom- don't overthink it).
Step 2 Cut out your tree along the zigzag line. It should fold open to make your tree shape.
Step 3 Using the same shape and size as the stickers being used, draw a variety of different circles.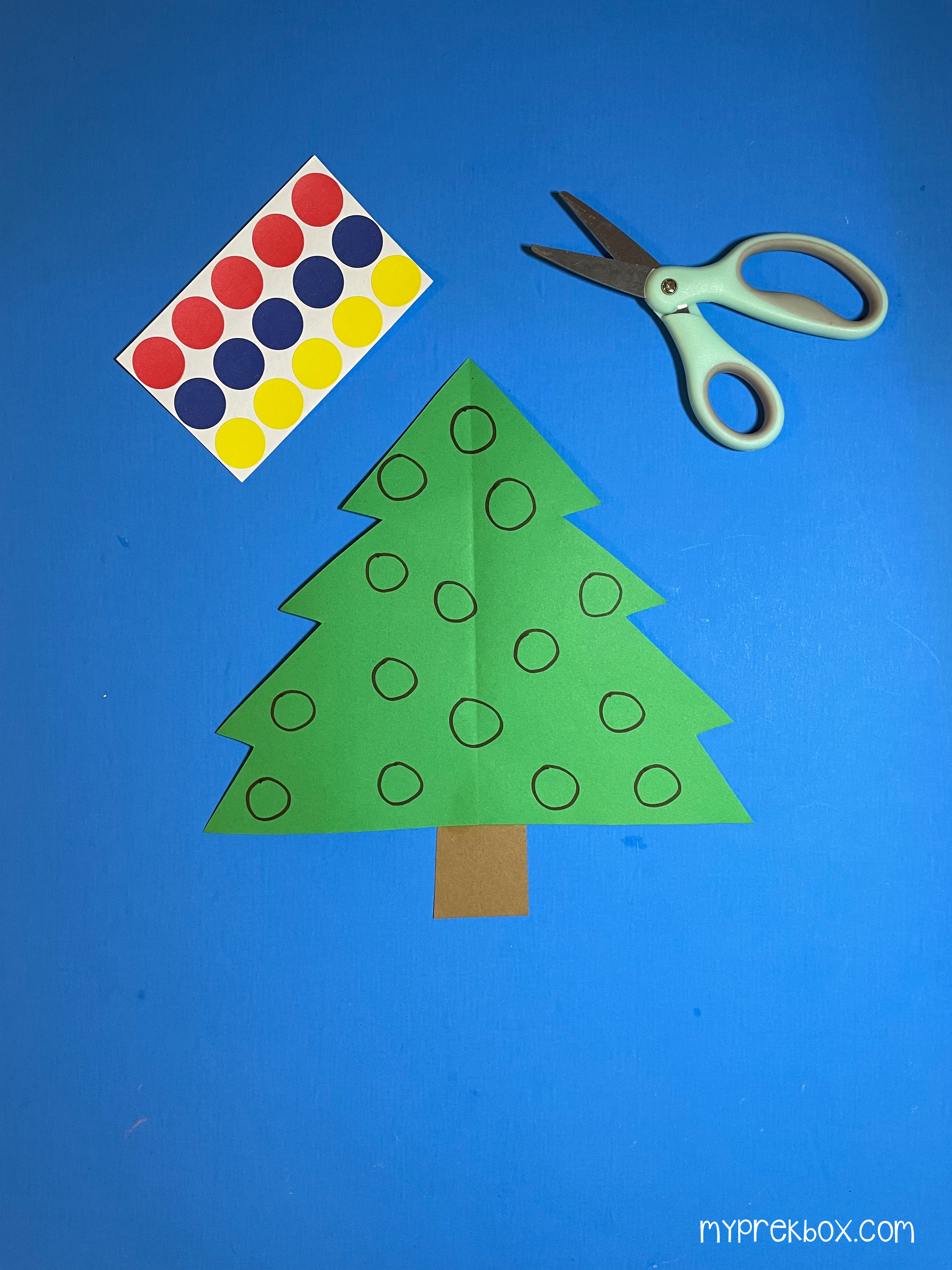 Step 4 Within each circle, write a lowercase letter. It's up to you if you want your preschooler to work on just a few different letters or a variety of different letters.
Step 5 On the circle stickers, write the matching uppercase letters that match the lowercase letters from the tree.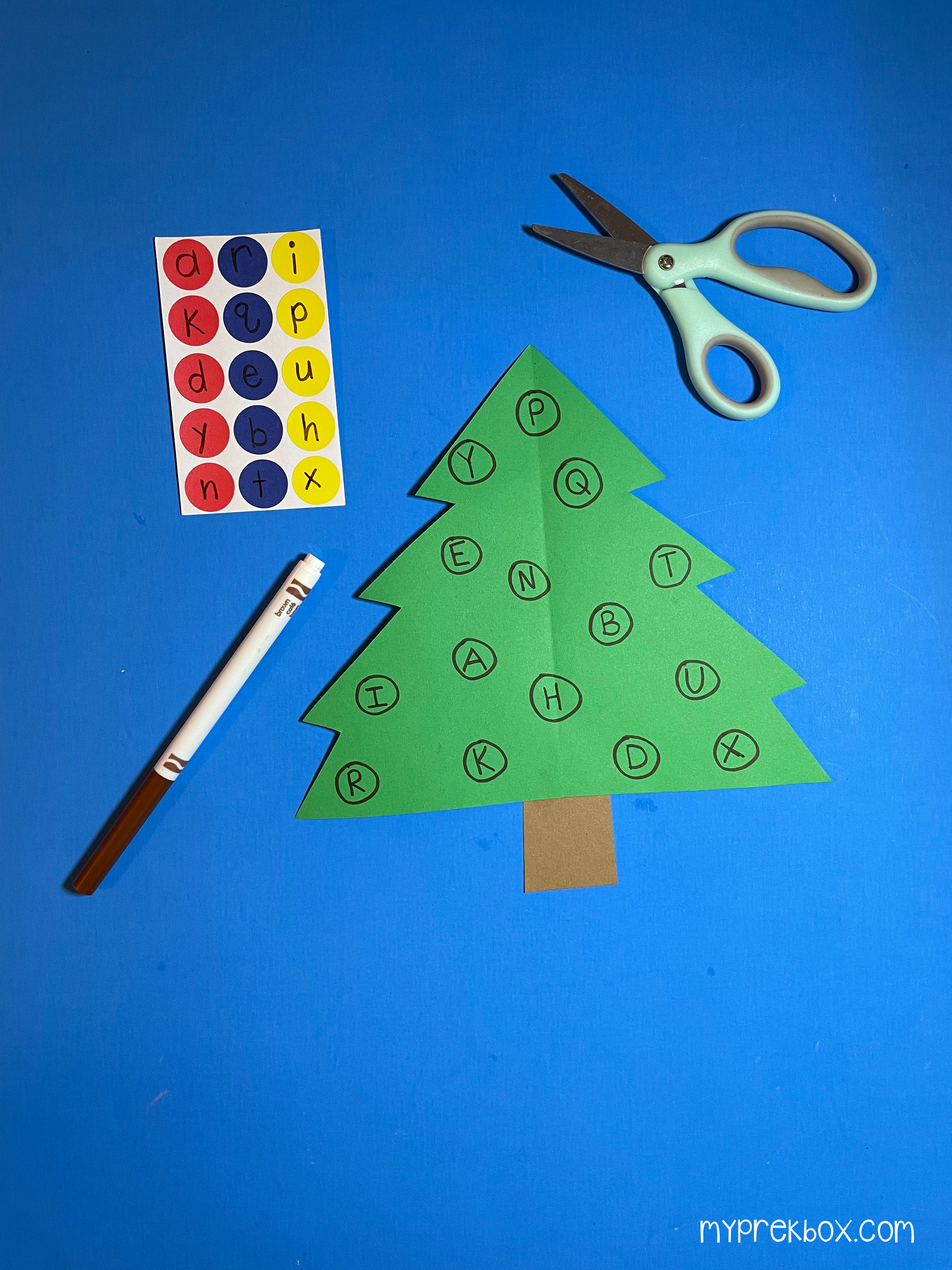 Step 6 Let your child go to town matching the upper and lowercase letters. You can increase the difficulty by having your child say the sound of each matching letter as he/she finds it.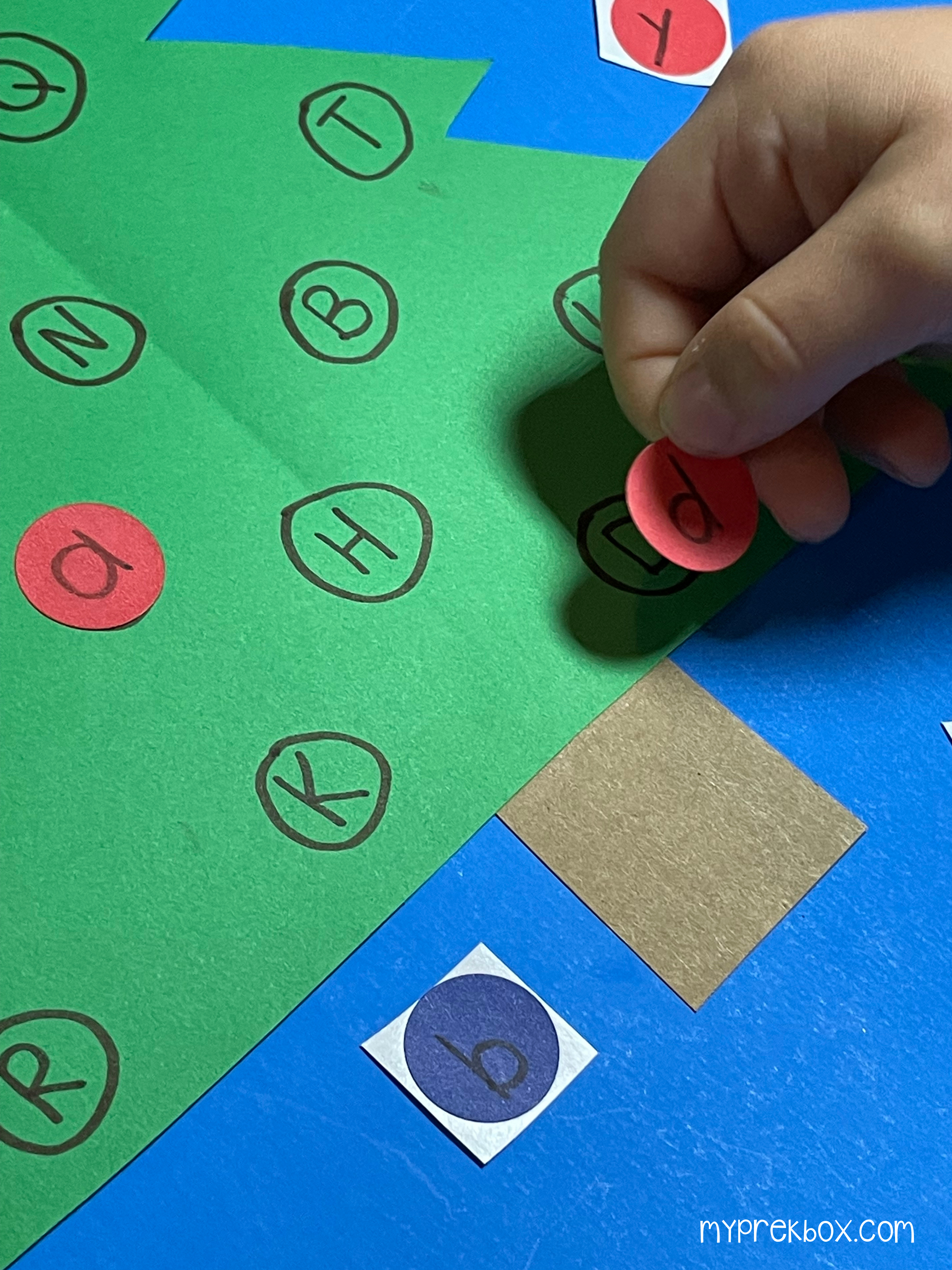 Step 7 When your child has finished, you can glue a star on top if you wish. Now you have a beautifully decorated tree!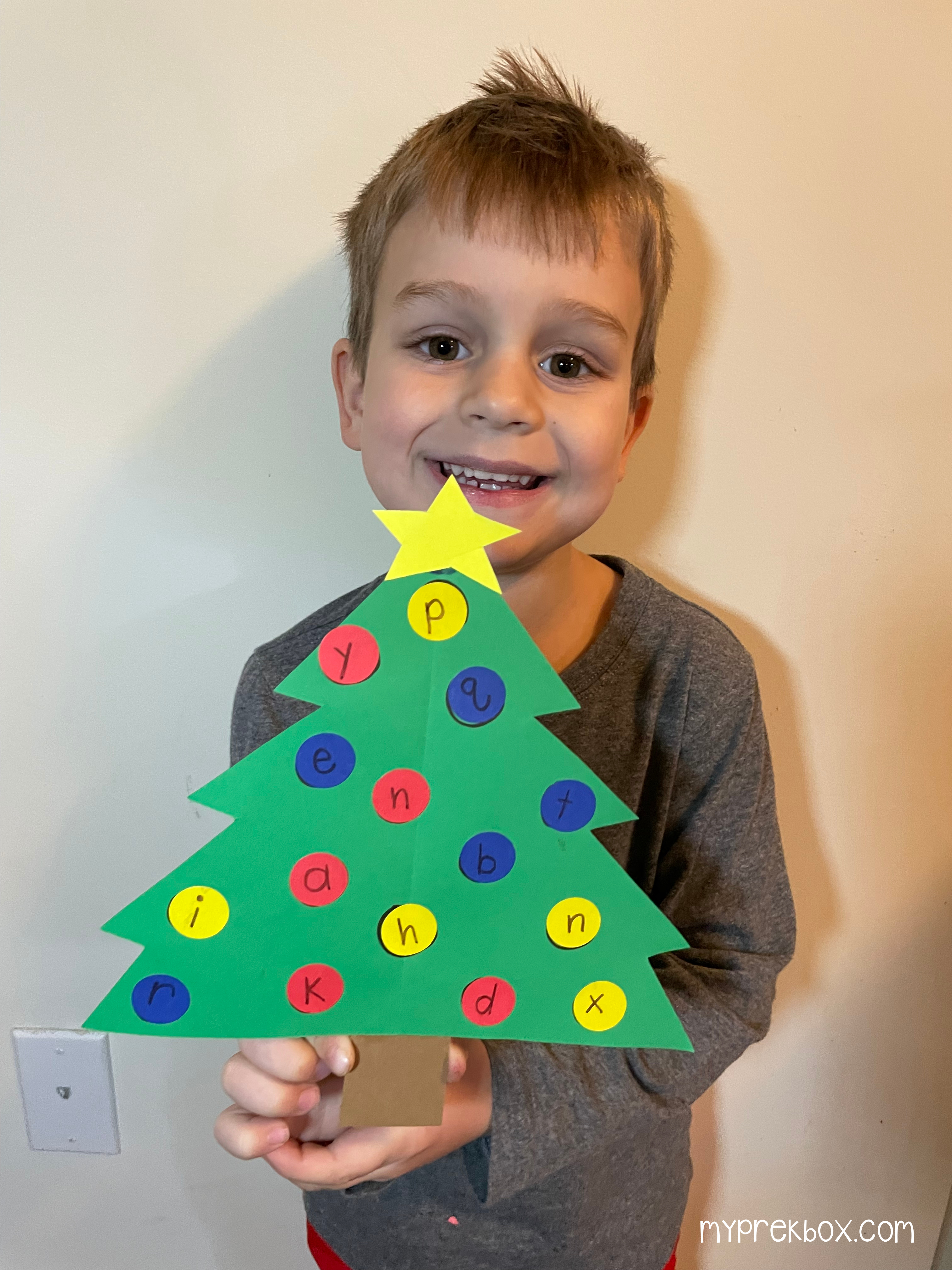 Let's Connect!
We absolutely LOVE seeing your preschoolers learning through play! Please take photos and videos of your child's finished product or them making their crystal trees and share them with us on Facebook and Instagram!
Also, if you aren't already, be sure to follow us on Facebook and Instagram for more fun activities to do at home with your little ones!
Haven't yet tried My Pre-K Box?
My Pre-K Box is the best monthly subscription box for kids ages 3-5.

Everything you need to create, play, laugh, and learn!