What happens when you mix together cornstarch and water? A really cool activity to throw some dinosaurs into and dive into pretendland! The best part of this activity? There's really no way to do it wrong! Mix this quicksand together and get to playing. This is a great sensory activity and fun to do some experimenting with different consistencies and textures.
My Pre-K Box: The best monthly subscription box for kids ages 3-5
My Pre-K Box is an educational subscription box for preschoolers filled with different learning activities for math and literacy skills! Each box is based on a different theme and is focused on play-based learning. Your kids will love exploring new activities each month while practicing kindergarten readiness skills!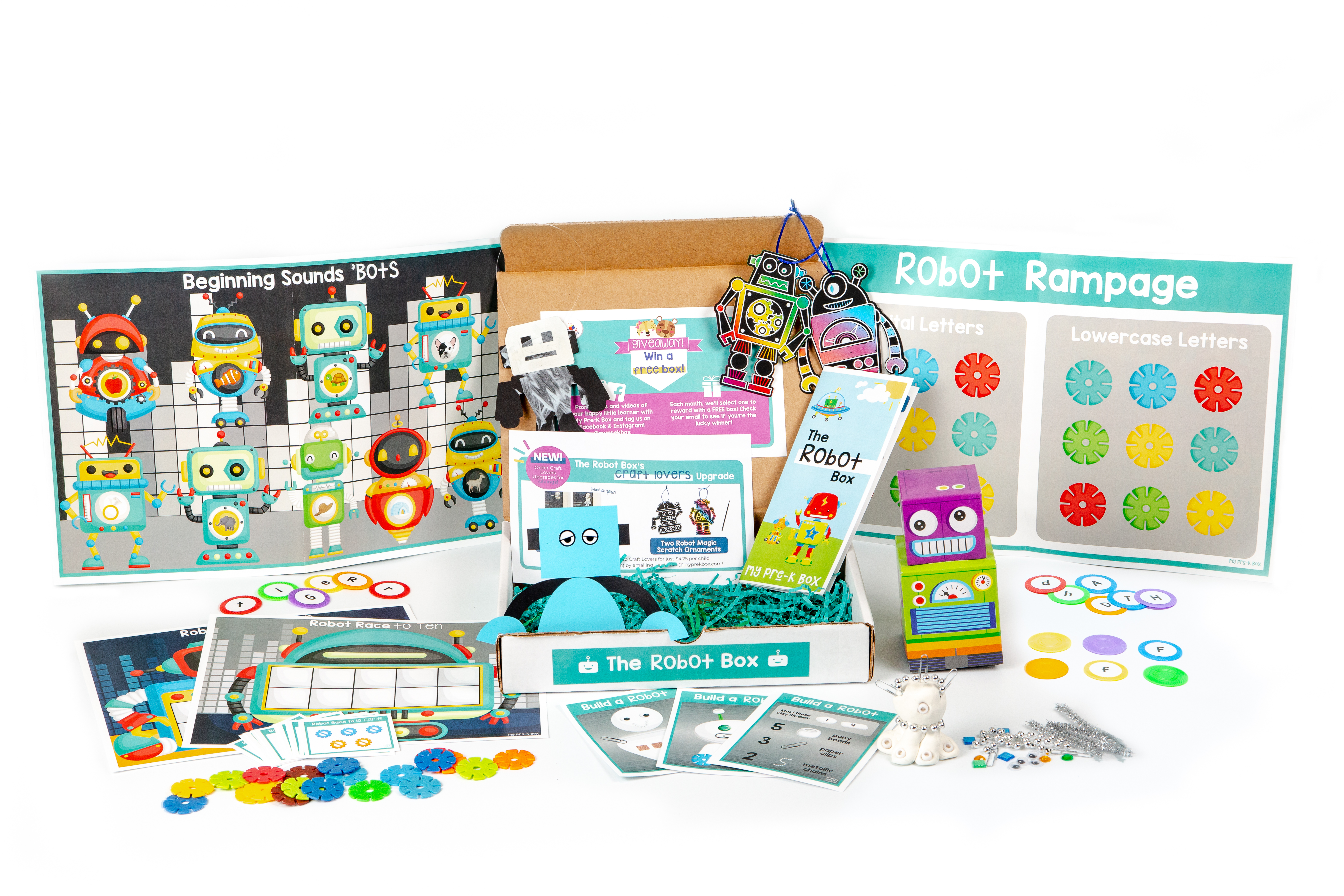 Get Your FREE Snow Preschool Fun Pack!
Grab our FREE Snow Preschool Fun Pack! This printable pack is perfect for kids ages 3-5. Skills covered include counting, grouping, comparing, beginning sounds and more!

Included in the FREE Snow Preschool Fun Pack:

Snowglobe counting

Grouping objects

Count and compare

Snowy letter match

I snow beginning sounds

Matching snowmen

Snow gear sorting

Winter patterns
Get Your FREE Snow Preschool Fun Pack
Materials:
Cornstarch

Water

Food coloring

Play dinosaurs (or other plastic animals)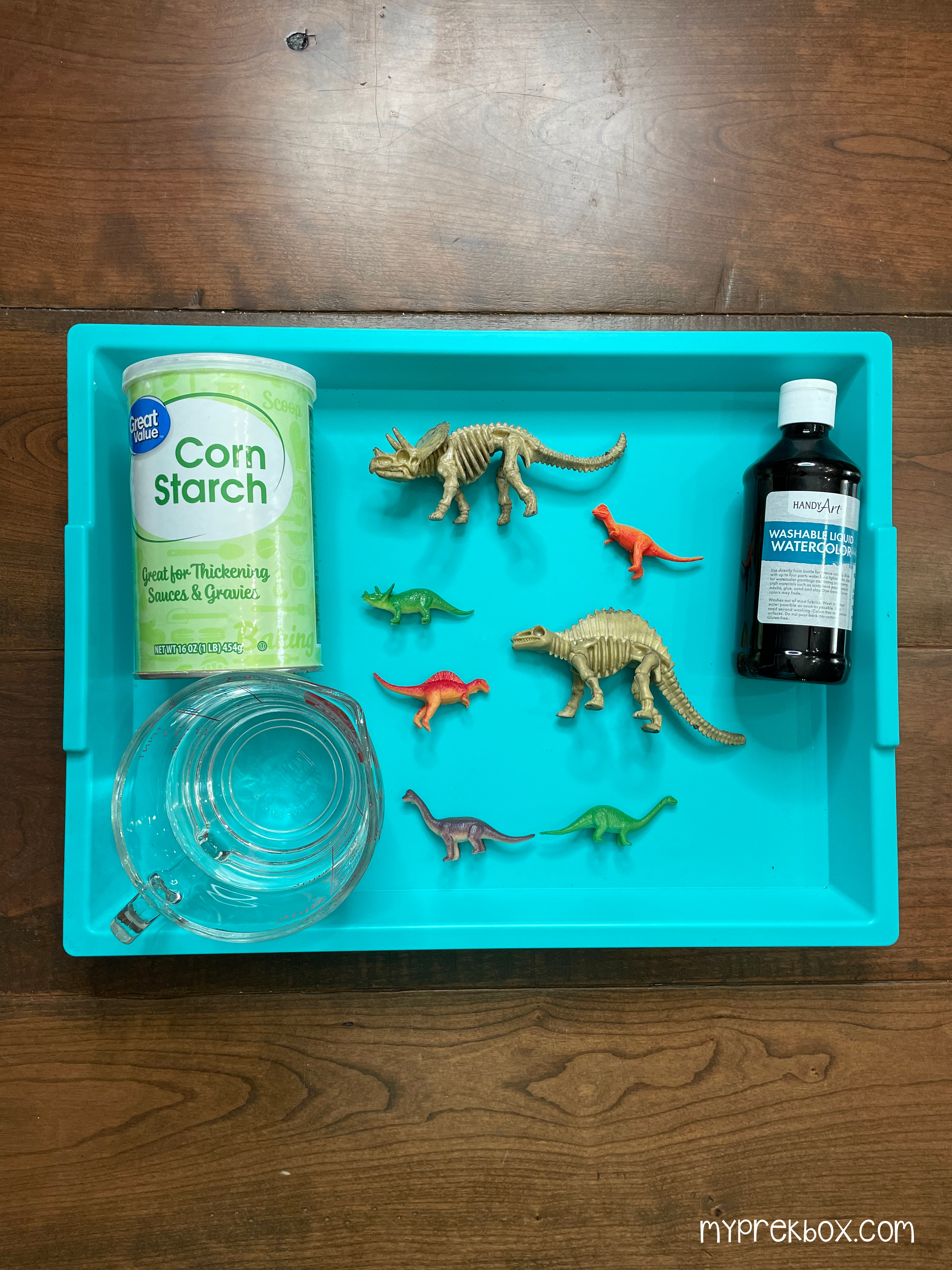 Directions:
Step 1 Gather all of your materials together. Quick tip: Mix the quicksand together in a bowl and then pour it into a large storage container or tub for play time. This will make clean up much faster and easier for you.
Step 2 Mix 1 part cornstarch with 2.5 parts water in a bowl. Make sure the bowl is kid safe for your preschooler to play with.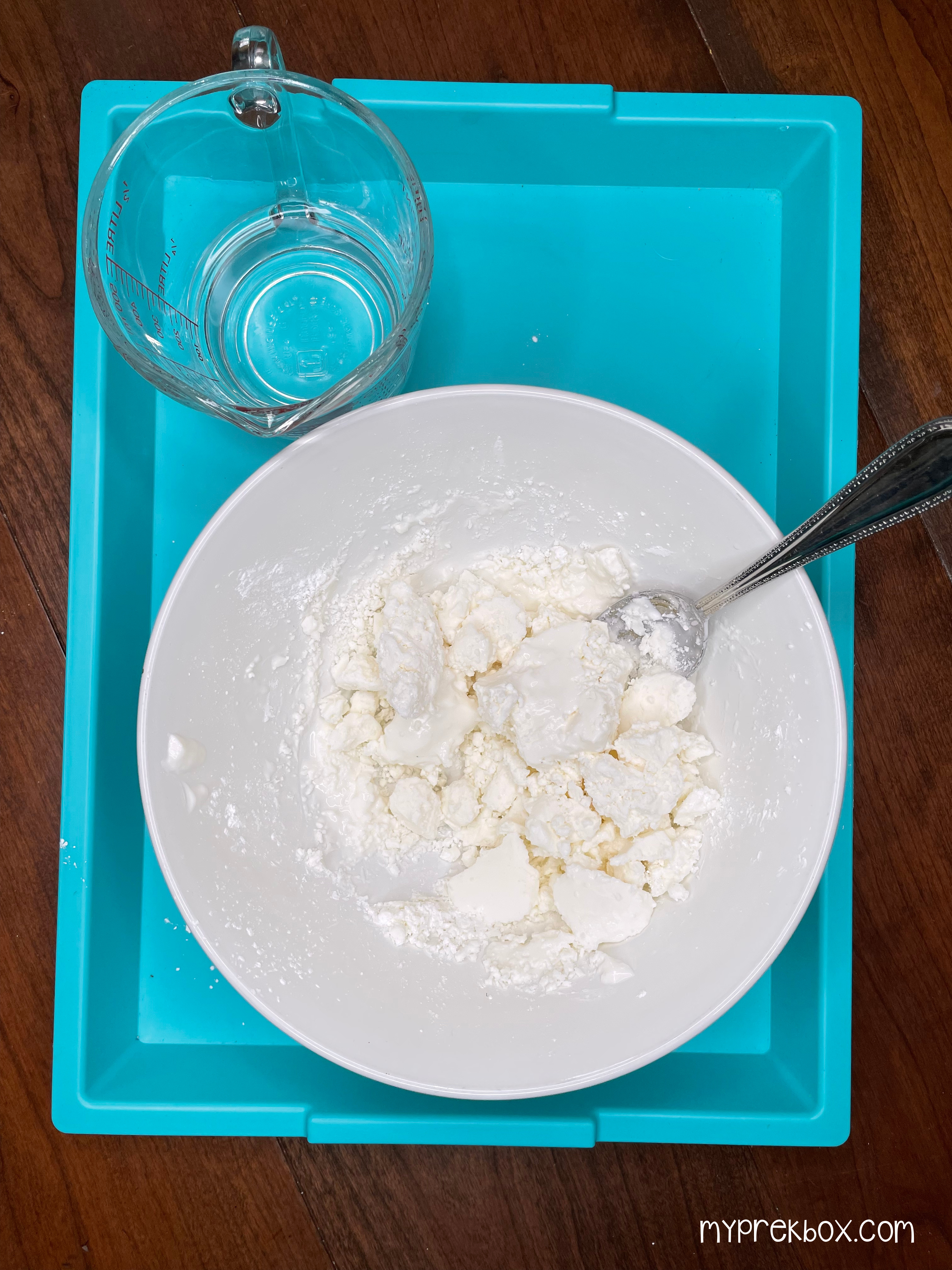 Step 3 If you want to make your dinosaur sensory quickstand even more realistic and exciting, add in some brown food coloring to make it look more like quicksand!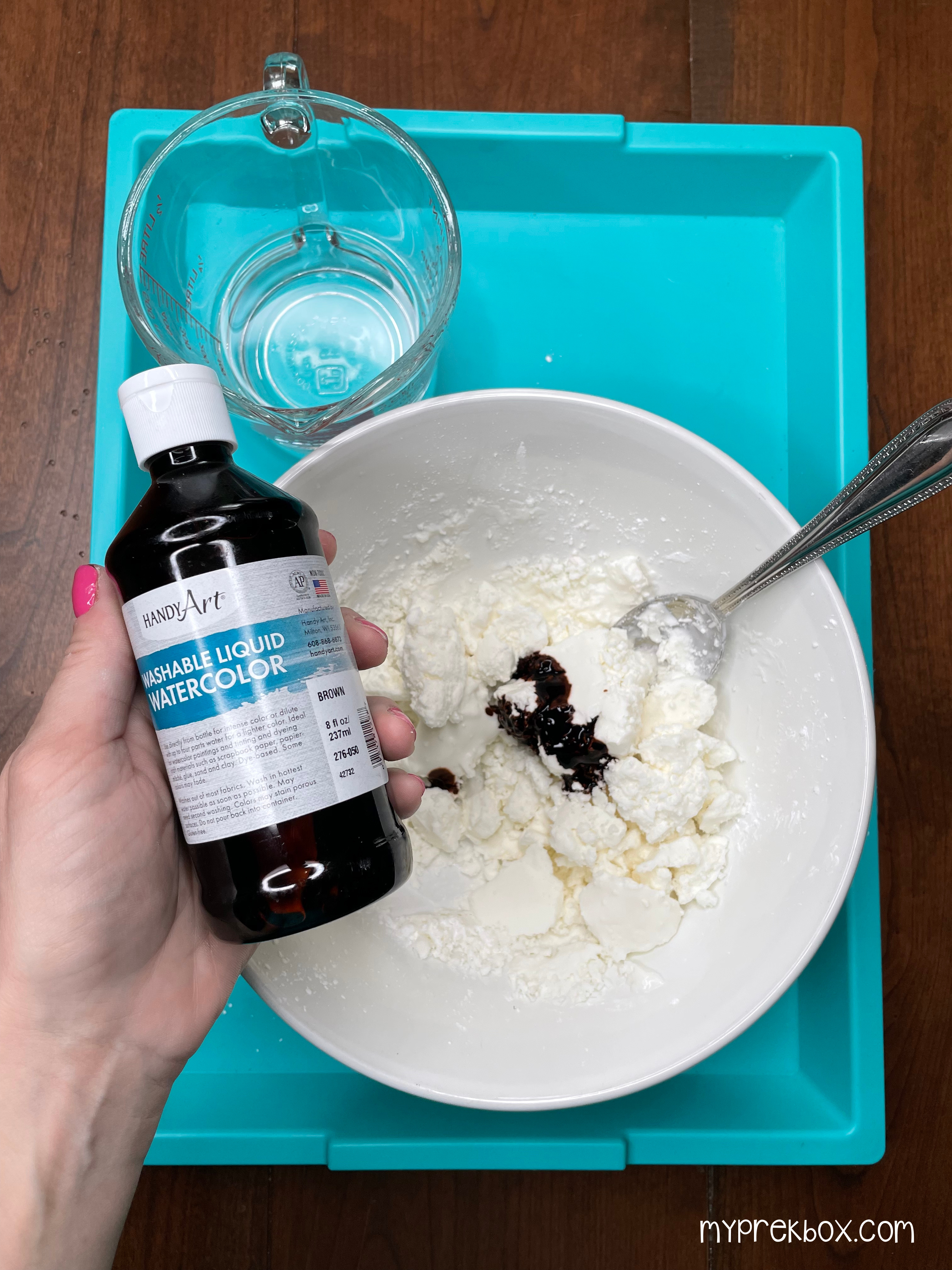 Step 4 ROAR! Play around with your homemade prehistoric quickand for dinosaurs! Explore what happens when you try to pick it up or pull the dinosaur out of the quicksand. This DIY dino sensory oobleck isn't quite a solid...and it's not quite a liquid! But it IS super fun!!
Let's Connect!
We absolutely LOVE seeing the amazing things your preschooler creates! Please share photos and videos of your child's work with us on Facebook and Instagram!
Also, be sure to follow us on Facebook and Instagram for more fun, at-home activities to do with your little ones!
Curious about My Pre-K Box?
All the materials you need

to explore, learn, create, and play!

My Pre-K Box is the best subscription box

for kids ages 3-5!