It's time for an ice cream party! This time with a My Pre-K Box twist.
My Pre-K Box: The Best Educational Subscription Box for Preschoolers
Not yet familair with My Pre-K Box? My Pre-K Box is an educational subscription box for preschoolers aged 3-5! We deliver the most fun play-based preschool learning available! Each new thematic box is brimming with preschool activitites to delight your child (and secretly teach them essential math and literacy activities for kindergarten readiness!)
Ice Cream in a Bag: A Delicious Preschool Science Experiment
We are transforming everyone's favorite treat into a lesson on chemistry and matter that the entire family can participate in. That's right; a science experiment you are encouraged to eat.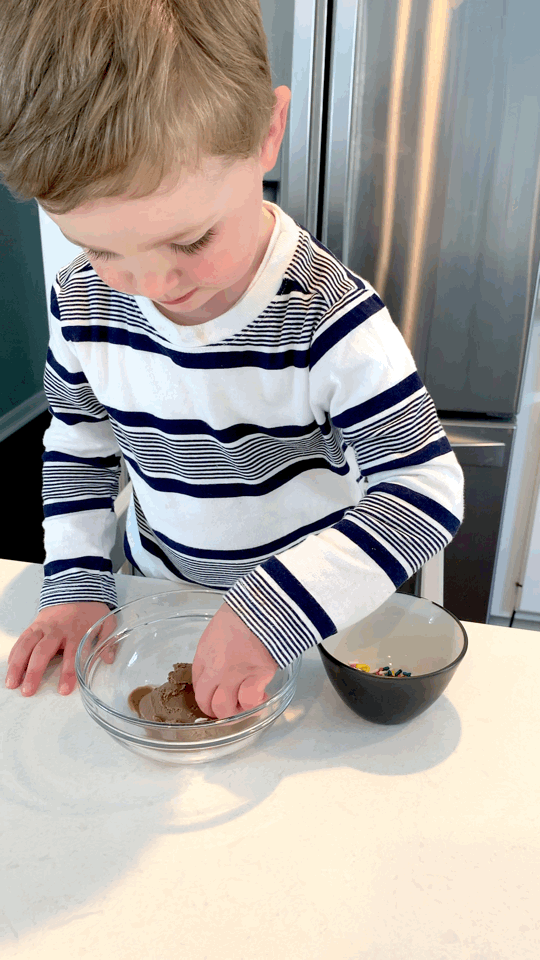 No spoon required to eat this ice cream science experiment!
Wait, how is ice cream...science?
Before we get started with this delicious and oh-so-fun science experiment for your little kid, you may be wondering...um how is this science?
Generally speaking, all forms of cooking and baking have science and chemistry elements built-in, but this project, in particular, is simple and provides quick results that your little ones will be able to see and taste. 
The key ingredient to this tasty peschool science experiment is actually the salt you add to the ice. Most ice cream recipes call for either an ice cream machine or ample time in the freezer. In this case, adding salt to the ice speeds up the freezing process as your child mixes and manipulates the bag. The salt works by lowering the temperature at which water freezes. This is similar to why salt gets added to roads and sidewalks before a snowstorm.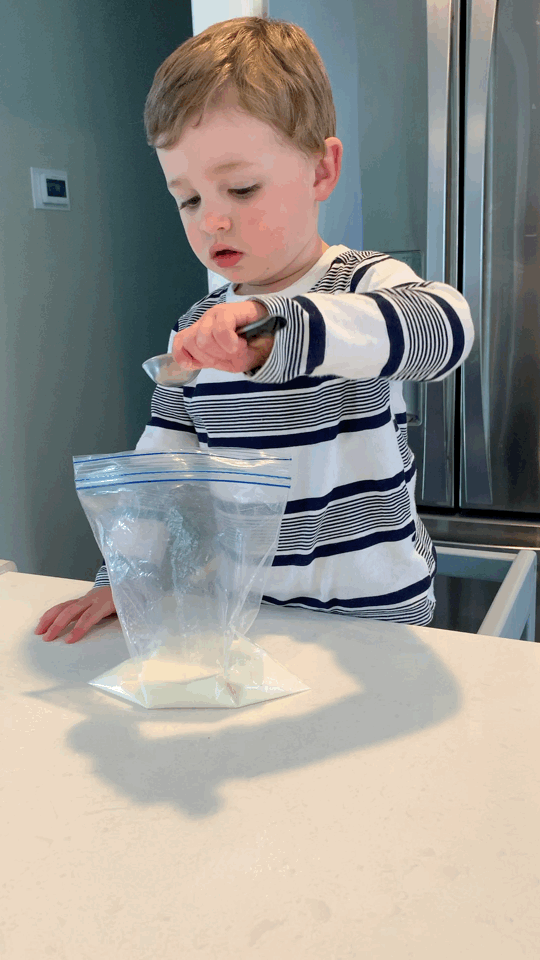 Salt is the secret ingredient to this edible preschool science experiment!
As you and your child start to shake the bags, point out how the ice begins to melt while the ice cream ingredients freeze. For the ice to melt, it has to absorb heat from its surroundings. In this case, that is the milk, sugar, and vanilla mixture. As the ice pulls the heat away from the other ingredients to melt, the ice cream begins to freeze.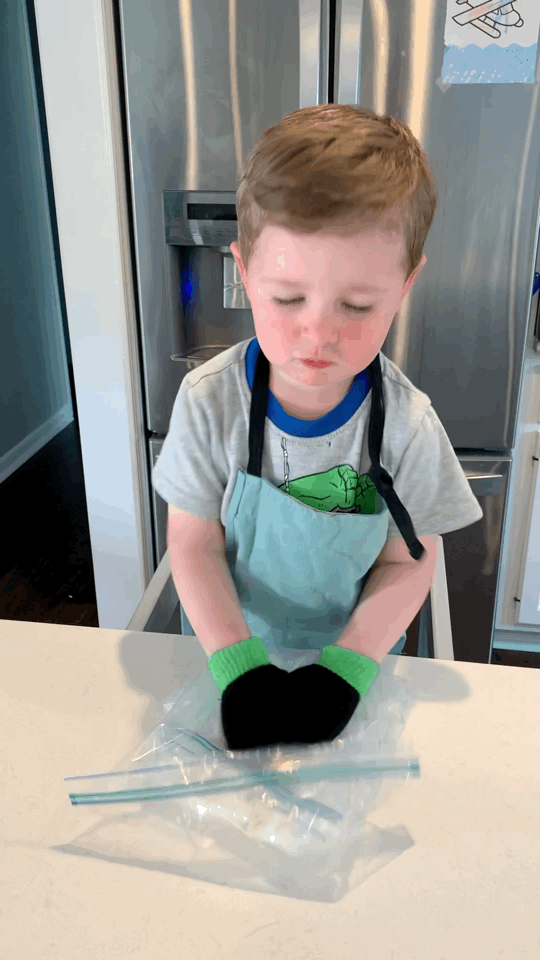 This also serves as an example of a scientific compound. Once the ice cream is mixed together and freezes, all of the ingredients are chemically bound together and cannot be separated by physical means. The only way to separate them would be to initiate another chemical reaction.
Lastly, creating ice cream with this preschool science experiment provides your child with a hands-on demonstration of how states of matter can change. The ingredients start as a liquid but turn to a solid once frozen. As the ice cream melts, it will return to its liquid state. This is also an example of reversible change because the state of the ice cream is not permanent.
What other skills will your child learn?
In addition to the STEM skills at the forefront of creating ice cream in a bag, your child will be practicing many pre-kindergarten level skills. This particular science experiment focuses on following directions, pre-reading, learning to measure, the concept of volume, and the hand-eye coordination necessary for mixing and pouring. And as with all My Pre-K Box activities, they'll be learning all of these concepts while having tremendous amounts of fun!
Ice Cream in a Bag: Science Experiment
Follow these easy steps, and in under 10 minutes, you and your child will have created a yummy, educational treat. 
Ingredients:

4 oz. half-and-half

1-tablespoon sugar

1-teaspoon vanilla extract

3 cups of ice

⅓ cup kosher (or rock) salt

Gallon size resealable bag

Quart size resealable bag

Toppings (optional, but arguably the best part)

 
Step 1 Place the salt and ice in a gallon size bag; set aside.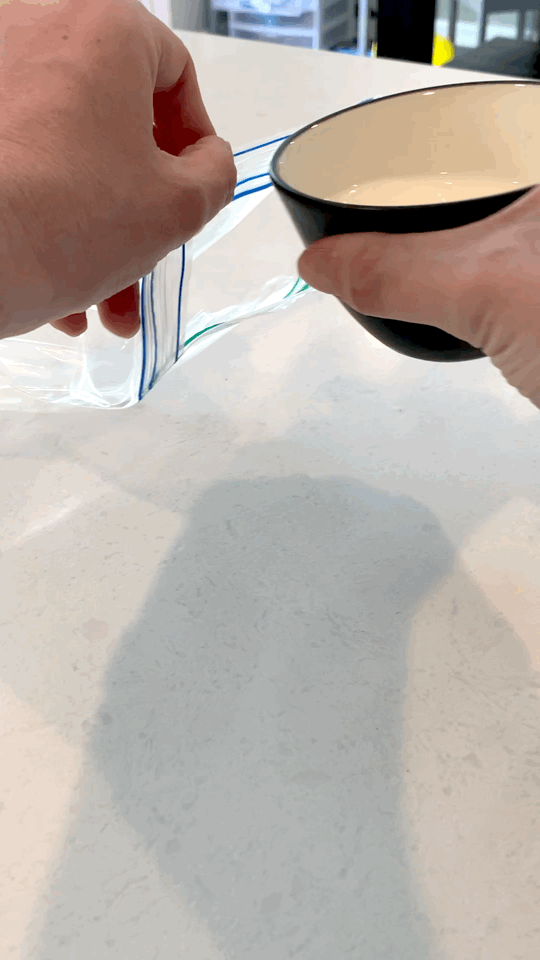 Step 2 In a small bowl, mix the half-and-half, sugar, and vanilla together. Pour into the quart size bag. Seal the bag tightly. Alternatively, you can mix the ingredients directly into the bag.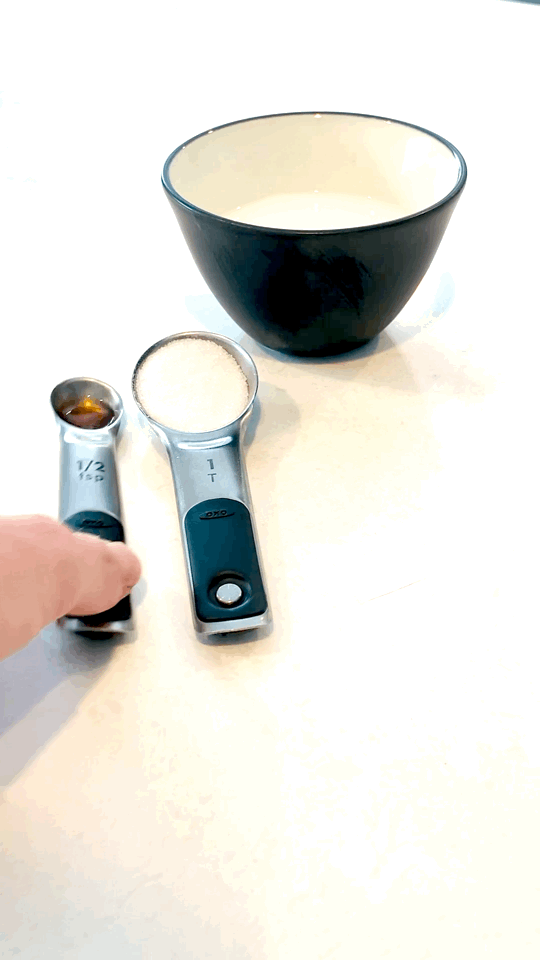 Step 3 Place the quart size bag inside the gallon size bag. Shake the bags for 5 to 7 minutes until the ice cream mixture is solid.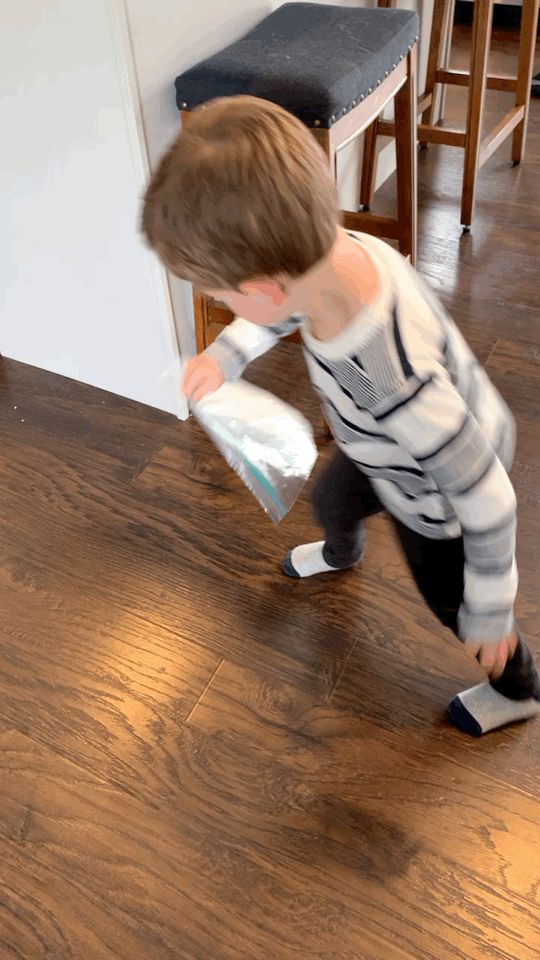 This step will get cold, so gloves are recommended. You may also want to use 2-gallon size bags, as the ice will melt and may leak.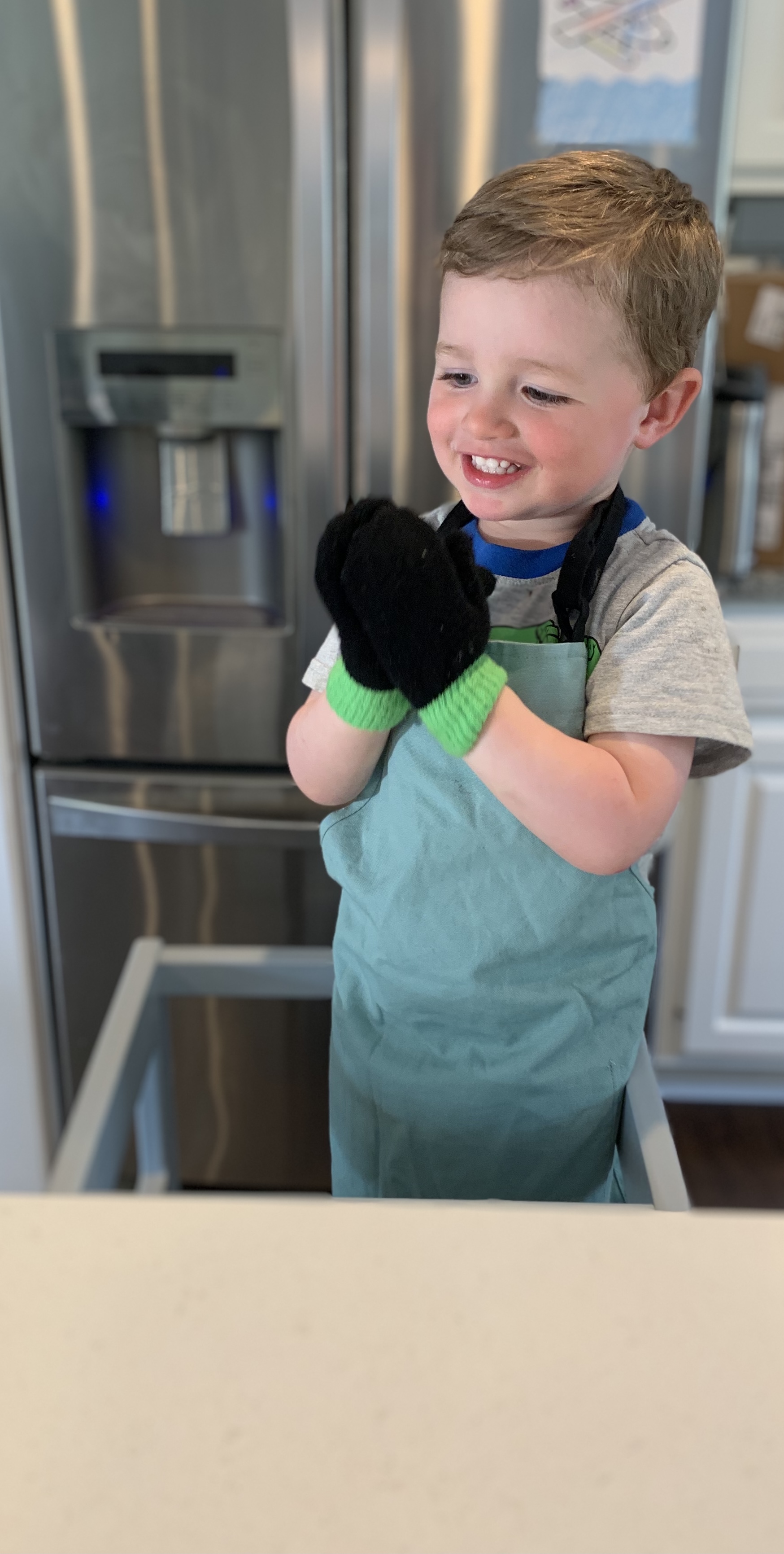 Step 4 Remove the quart size bag and scoop out the ice cream. Or, cut one of the corners of the bag and squeeze the ice cream into a bowl.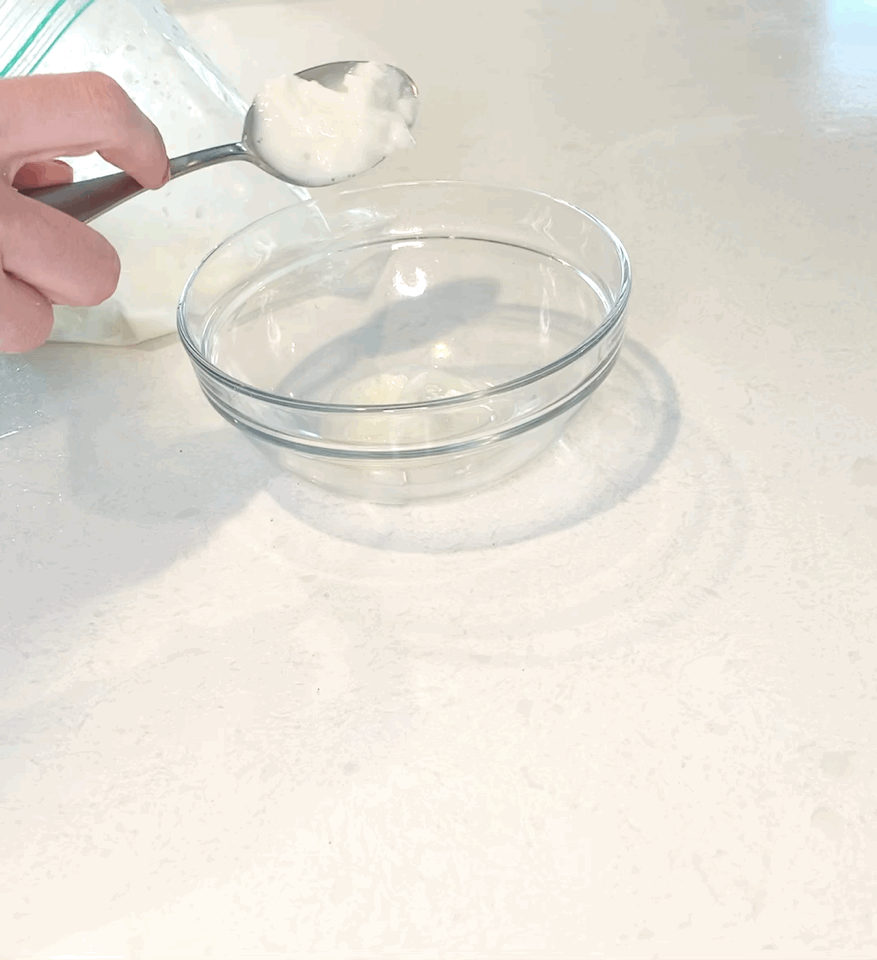 Step 5 Add toppings and enjoy your creation!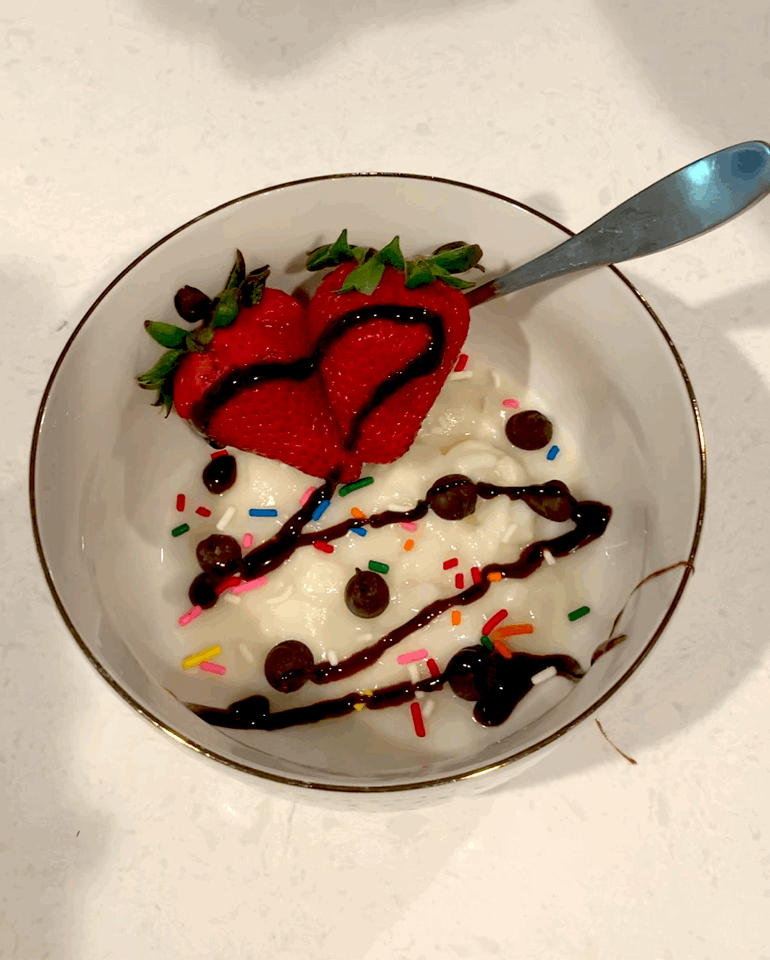 Extending the Science Experiment!
Once your child has made the first batch of ice cream—which can be considered the control variable in the experiment—get creative in making additional batches with altered ingredients. Ask your child for ideas on how to add variables to the experiment, too. You might just be surprised by the inventive and inquisitive variations they suggest. For example, what would happen if your child did not add salt to the ice before shaking it all up? Discover how using different varieties of milk impacts the taste, texture, and consistency of the ice cream. Add chocolate or other flavorings to the base to change the color and flavor.
This is also an opportunity to introduce the concept of a scientific hypothesis. Quick refresher: a hypothesis is an idea that is proposed for the sake of argument so that it can be tested to see if it might be true. While you do not necessarily have to get into all of the details of creating a hypothesis, it would be fun to see if your child can guess the outcome of the proposed variations based on what they witnessed from the initial batch of ice cream.
The science lesson does not have to stop once the bowls are licked clean. Since the topic is fresh in your child's mind, take note of opportunities throughout the day to look for other examples that reiterate some of the STEM skills addressed in the ice cream experiment. Which components of your next family meal are liquids and which are solids? How does boiling change the state of the water? Please let us know what other examples you and your little ones notice!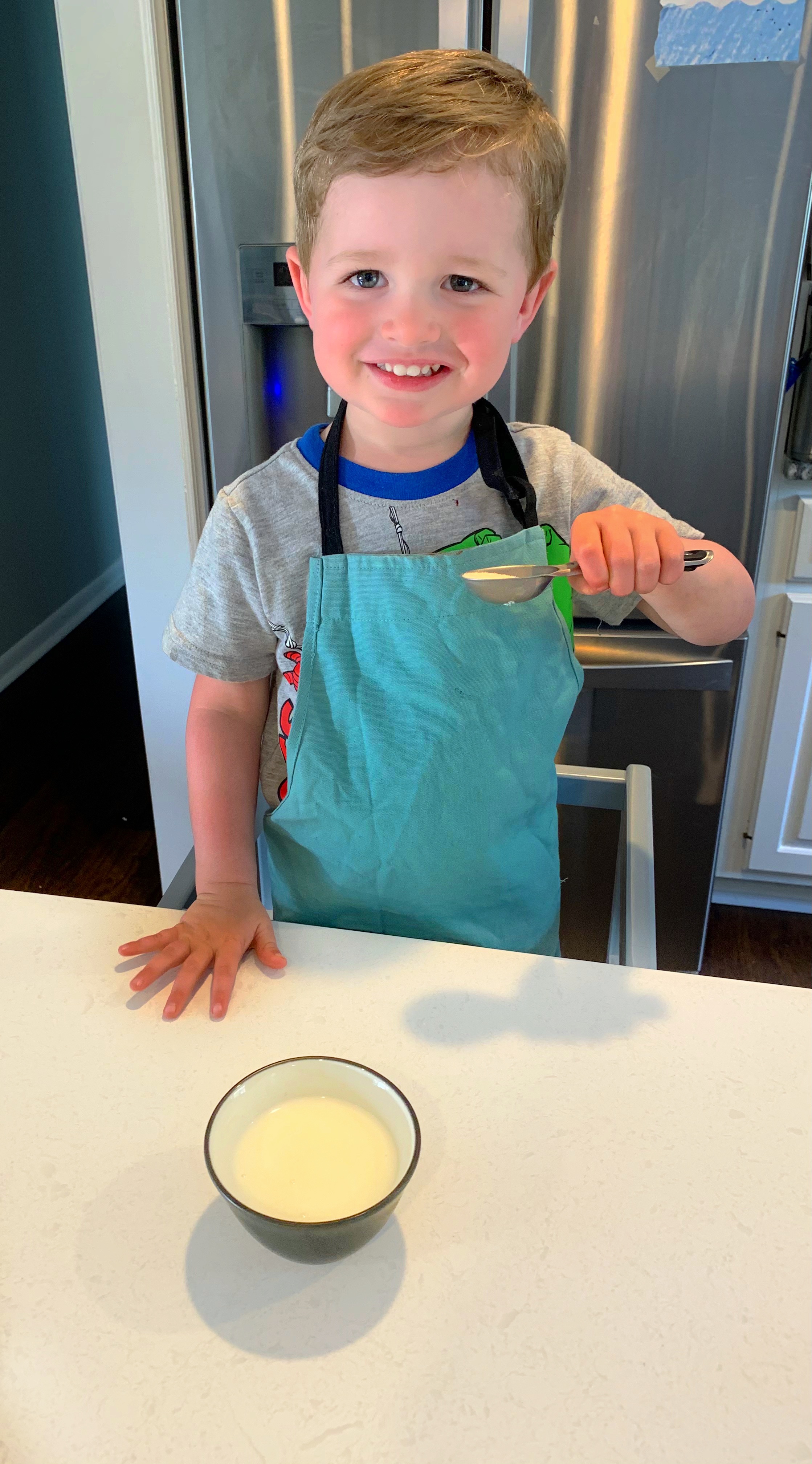 Let's Connect!
We just live to see your preschoolers learning through play! Won't you please take photos and videos of this delightful preschool science experiment and share your photos of Ice Cream in a Bag with us on Facebook and Instagram?!
Haven't yet tried My Pre-K Box?
 

My Pre-K Box, the best monthly subscription box for preschoolers!

 

Everything you need to create, laugh, learn, and play!