Brrr! Your preschooler will love diving into this fun science experiment with you to learn how animals in cold places stay warm without a jacket! This experiment is done with common household items.
It's crazy to think that mammals such as whales, seals, and others live in such cold conditions such as the Arctic and Antarctica and don't freeze! But how? BLUBBER! This is such a fun conversation starter with your preschooler. This is an experiment so take some time to discuss how they think these animals stay warm and what exactly blubber is before you dive in.
Pre-experiment Questions
How do animals survive in cold weather areas?

What do you do when it's cold outside? What do you wear?

What happens if you go outside when it is cold without a coat?

Where do you think blubber is located on an animal?

What is blubber made out of?
You can also watch this quick video before you do the experiment to further explain and understand how blubber works.
My Pre-K Box: The best monthly subscription box for kids ages 3-5
My Pre-K Box is an educational subscription box for preschoolers filled to the brim with learning activities for math and literacy skills! Each box is based on a different theme and is focused on play-based learning. Your kids will love exploring new activities each month while practicing kindergarten readiness skills!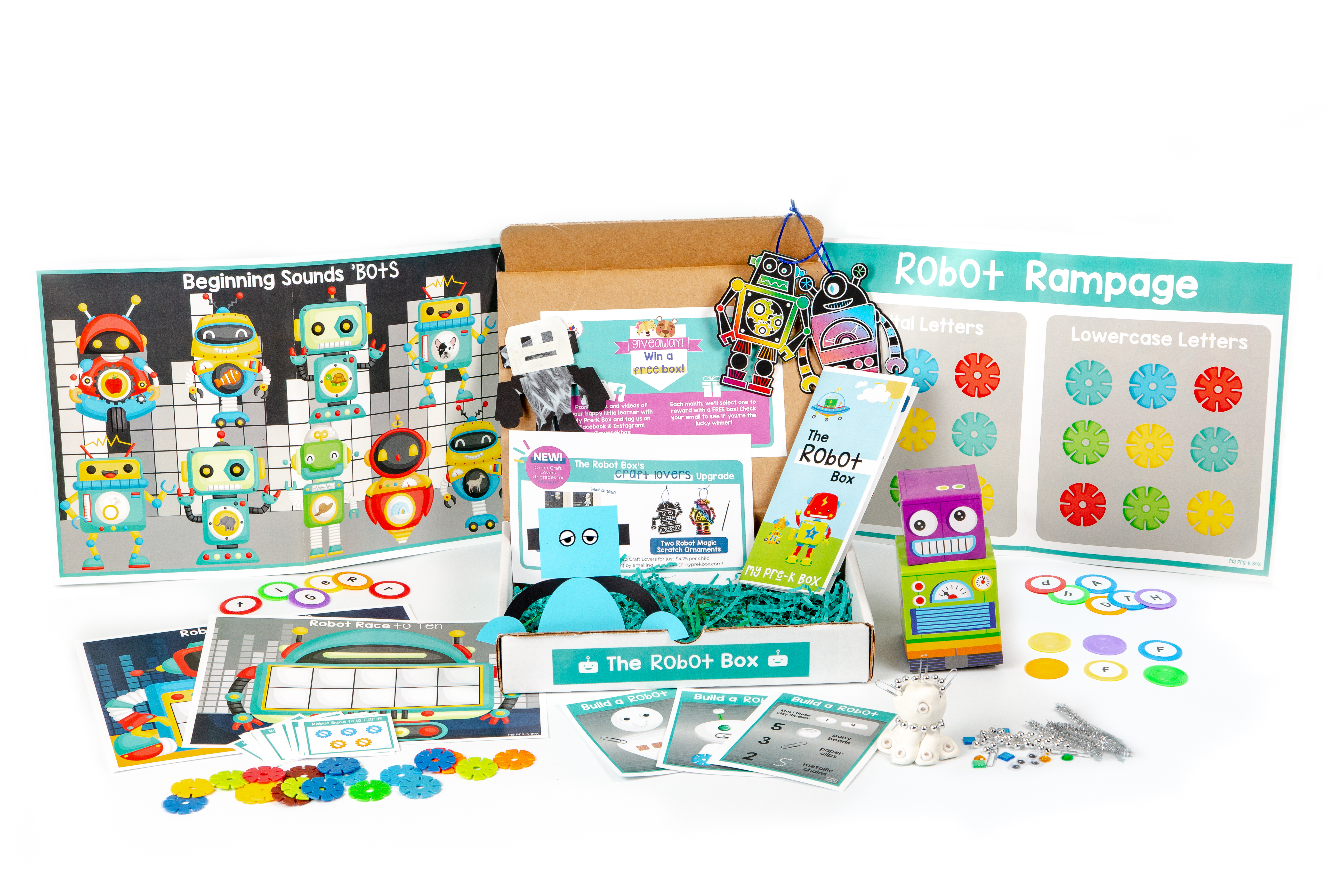 You May Also Like Our Free Preschool Science Fun Pack!
Check out our FREE Preschool Science Fun Pack! These activities are great for teaching your preschooler important concepts like:

Labeling parts of a plant

Weight of different objects

Taste

Animal habitats

Seasons

Weather

Sorting trash, recycling, and compost

...and more!!
Download Your FREE Preschool Science Worksheets Now!
The Blubber Experiment
Materials
bowl of ice water

4 quart sized baggies

crisco

spatula

towel
Directions
Step 1 Place a plastic bag over one of your preschooler's hands. Ask them to place their hand in the ice water.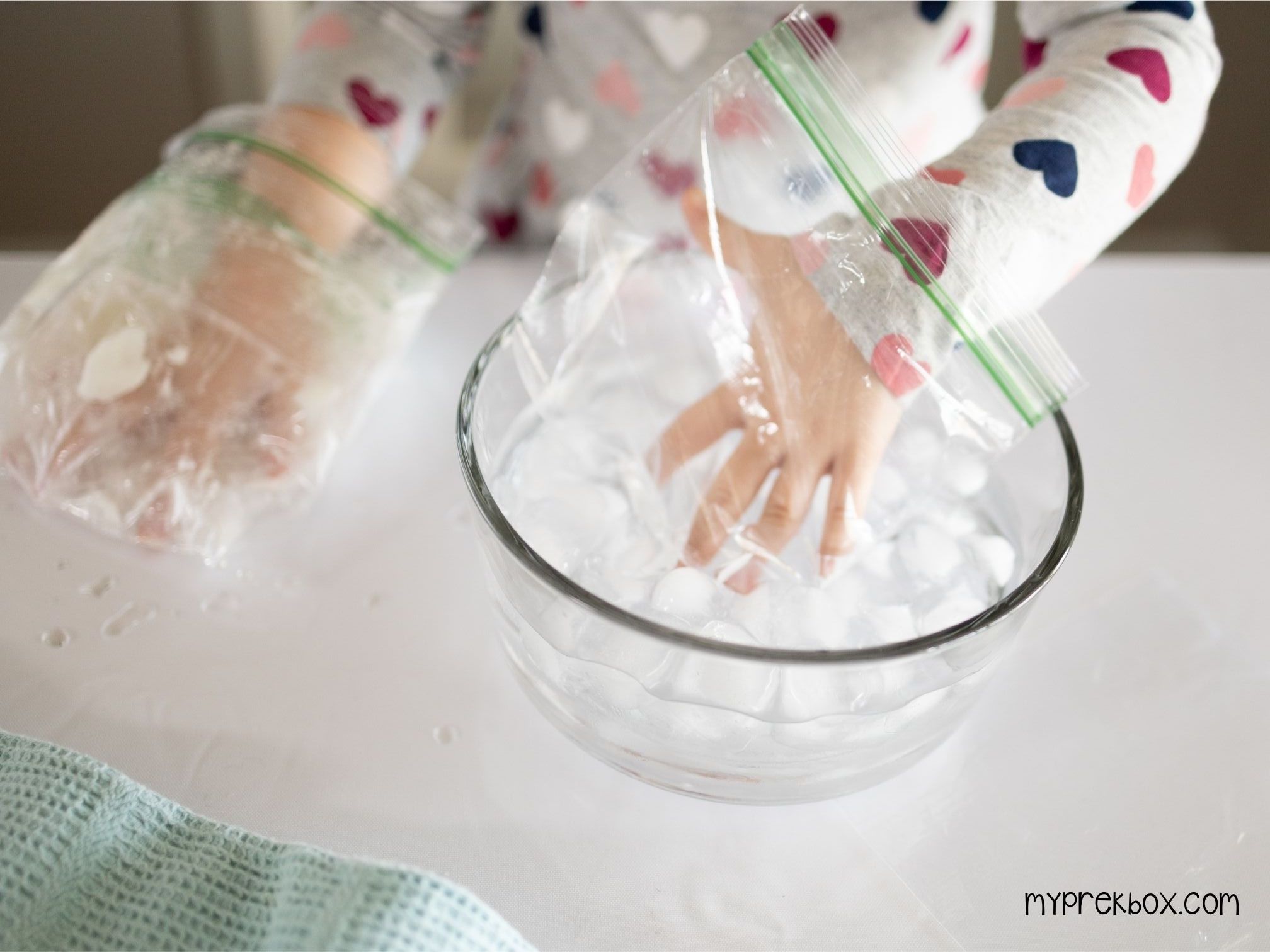 Step 2 Ask your child to describe what they feel.
Step 3 Place some Crisco using the spatula on the outside of the bag.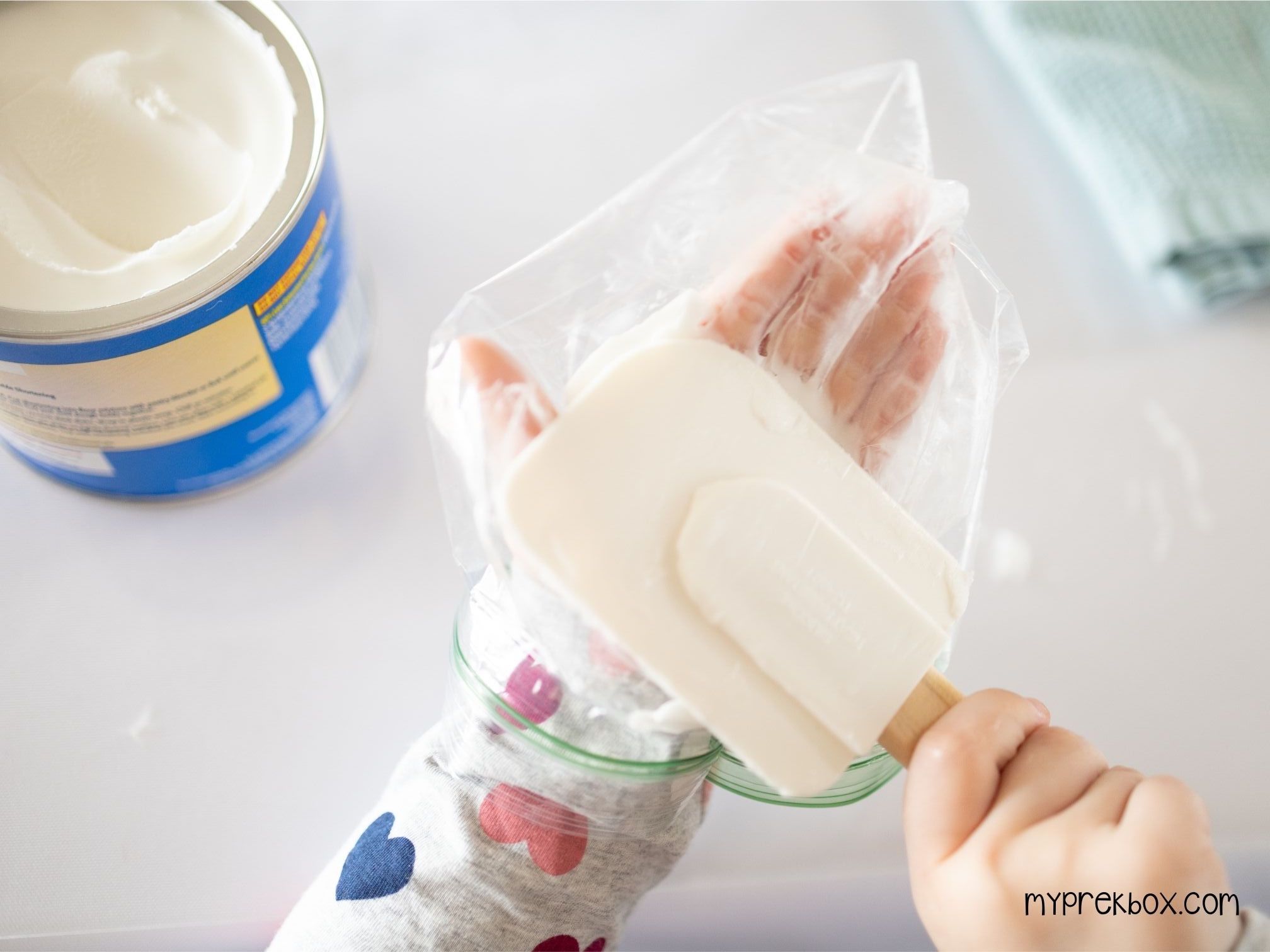 Step 4 Place that bag inside of a clean bag so when you submerge it into the water, the Crisco doesn't come off.
Step 5 Have your child place their hand in the water again. Ask them what they feel this time and then ask them to let you know when it starts to get cold.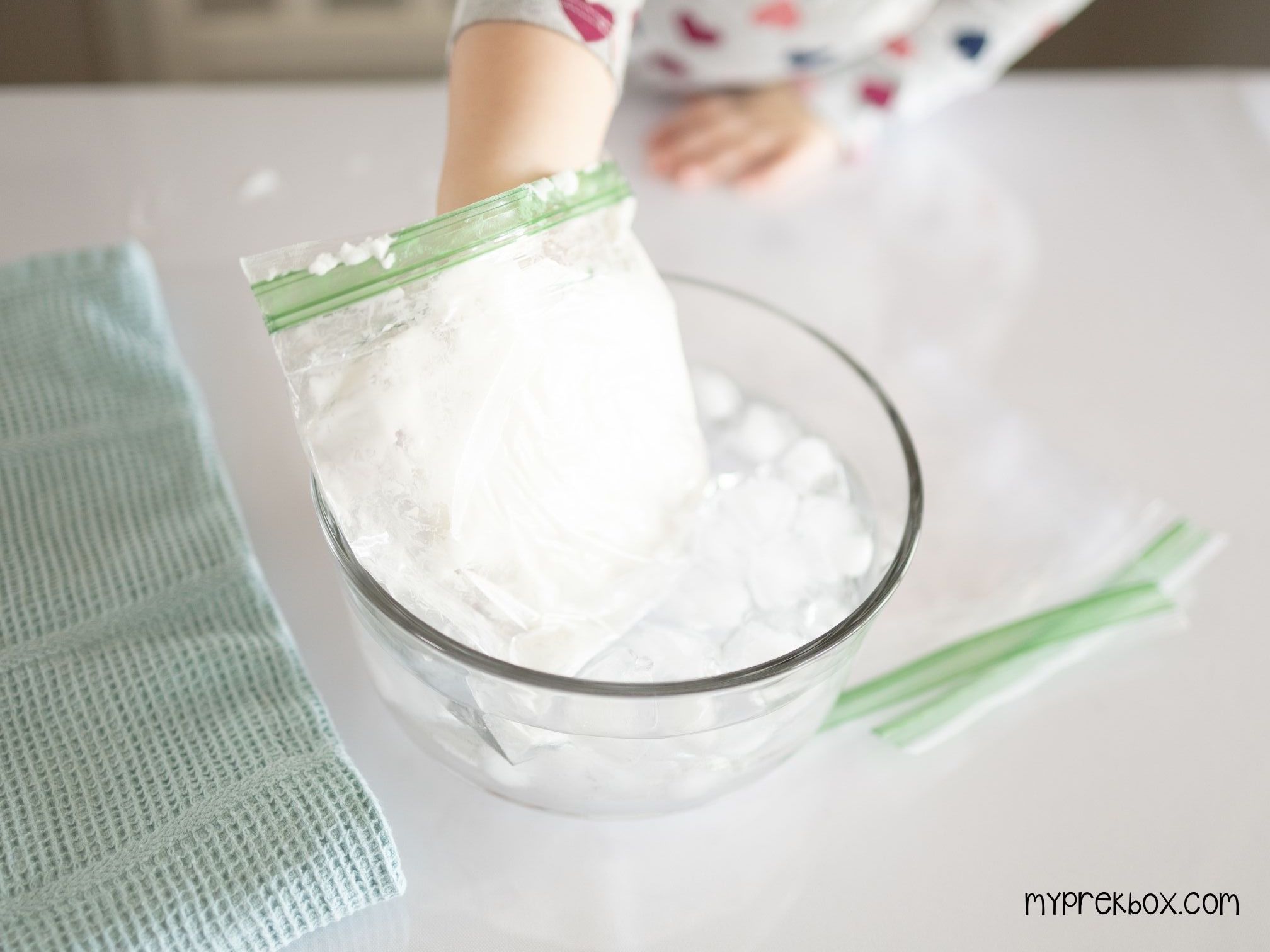 Step 6 Ask your child what might happen if you add more Crisco? Try the experiment again with more Crisco.
You can repeat this experiment as many times as you'd like, taking time to predict what will happen if you add more crisco to the baggie.
Reflection Questions
Do you think animals with more blubber stay warmer longer than those that don't?

Why might a whale need more blubber than a seal?

How does blubber work?
Let's Connect!
We absolutely LOVE seeing your preschoolers learning through play! Be sure to share your photos and videos of your Blubber Experiment and share them with us on Facebook and Instagram!
Also, if you aren't already, be sure to follow us on Facebook and Instagram for more fun activities to do at home with your little ones!
Haven't yet tried My Pre-K Box?
My Pre-K Box is the best monthly subscription box for kids ages 3-5.

Everything you need to create, play, laugh, and learn!