As a busy parent, it can be hard to find time for play and games that help your child learn. My Pre-K Box is a subscription that makes it so easy to squeeze in quality play and saves tons of valuable time! Each month a new box is delivered to your door - all you have to do is open it up and start playing and learning alongside your preschooler!
My Pre-K Box: The best monthly subscription box for kids ages 3-5
Each month My Pre-K Box creates an exciting, educational box for preschoolers with themed math and literacy activities! Preschoolers will love the play-based learning and parents will love the easy, open-and-play format! Every month, My Pre-K Box focuses on a different set of skills that your child will need when they start Kindergarten. The activities in the box are designed to be fun and help kids learn while playing. You'll find themed games, puzzles, cooperative play opportunities, and more! Plus, there are sensory activities and crafts to keep things interesting and help your preschooler work on fine motor skills.
Let's take a look inside The Farm Box and see just how easy My Pre-K Box makes it for busy families to enjoy educational playtime together!
My Pre-K Box Saves Time
Using a subscription service, like My Pre-K Box, will save you from running from store to store to find new activities for your preschooler. The best part is all the prep, research, and work is done for you. Each box is themed and all activities and games are created to focus on Kindergarten readiness skills - like counting, phonics recognition, and basic writing skills.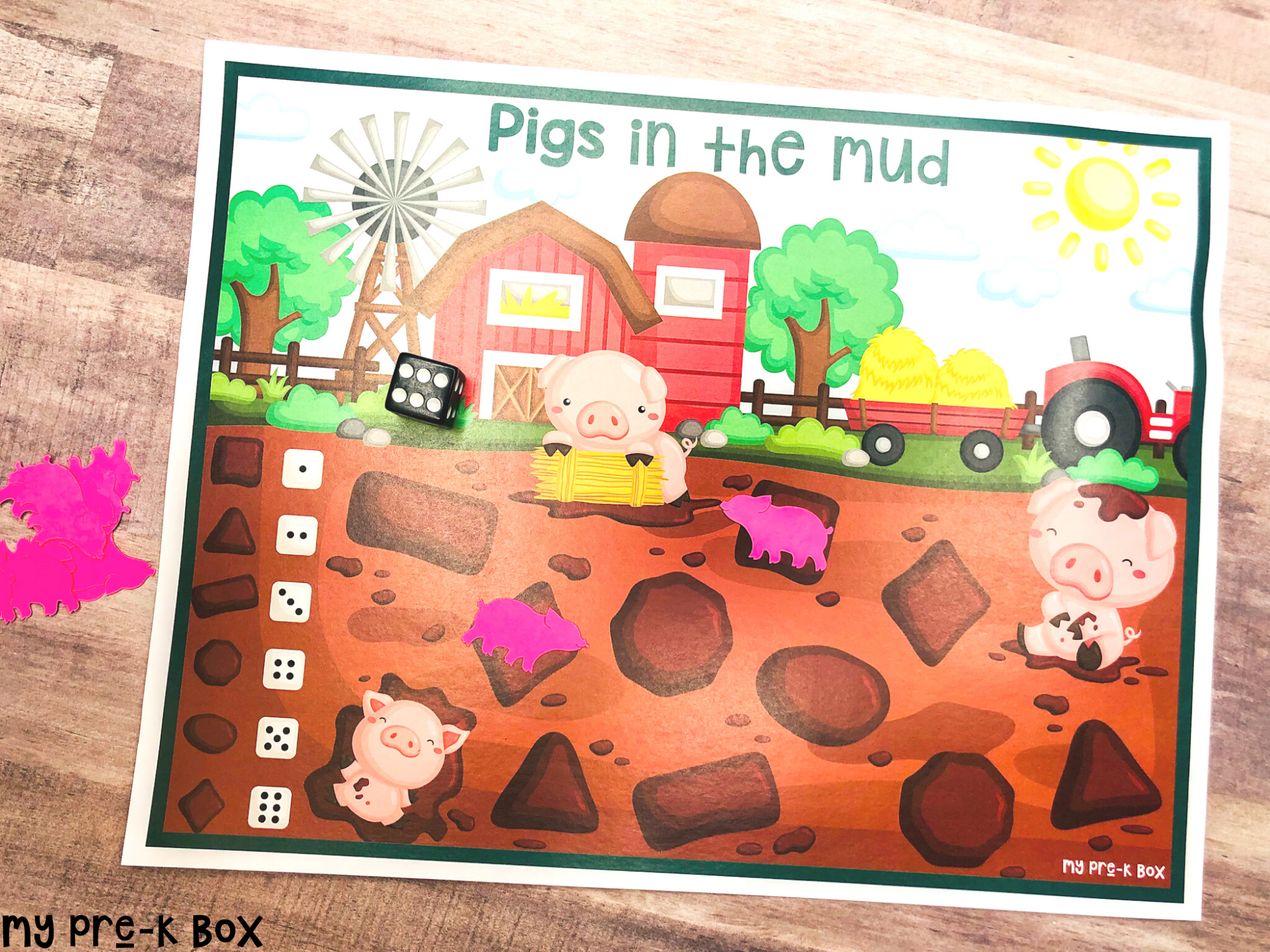 My Pre-K Boxes are delivered right to your door, too! Each month of your subscription, your child will receive a brand-new box filled with hours of educational fun.
This fun Pigs in the Mud game includes everything needed (even the dice) for fun, engaging shape recognition practice. There's no need to scramble around looking for game pieces or searching the web for an easy activity. Everything is inside the box and ready to play.

In this game, your preschooler rolls the die and identifies the shape that matches the number they rolled. Once they have identified and found that shape on the game mat, they place a pig on the shape. Game play continues until they've helped all the pigs find a spot in the mud!
My Pre-Box is Easy to Use
One of the best things about My Pre-K Box subscription boxes is how easy they are to use. All the materials and instructions are provided right in the box, so there's no shuffleling to figure out how to play or running around to gather hard-to-find items. Basic household items are sometimes needed and are noted in that month's instructions.
There are also detailed instructions for each activity. Simple, easy-to-follow directions make it easy for anyone to enjoy quality learning time with your preschooler. My Pre-K Box subscription boxes are great to pack up and take on a weekend trip to the grandparent's house or are the perfect playtime companion when your babysitter is in charge. Older siblings will also be able to pick up a box and enjoy the activities with their preschool siblings.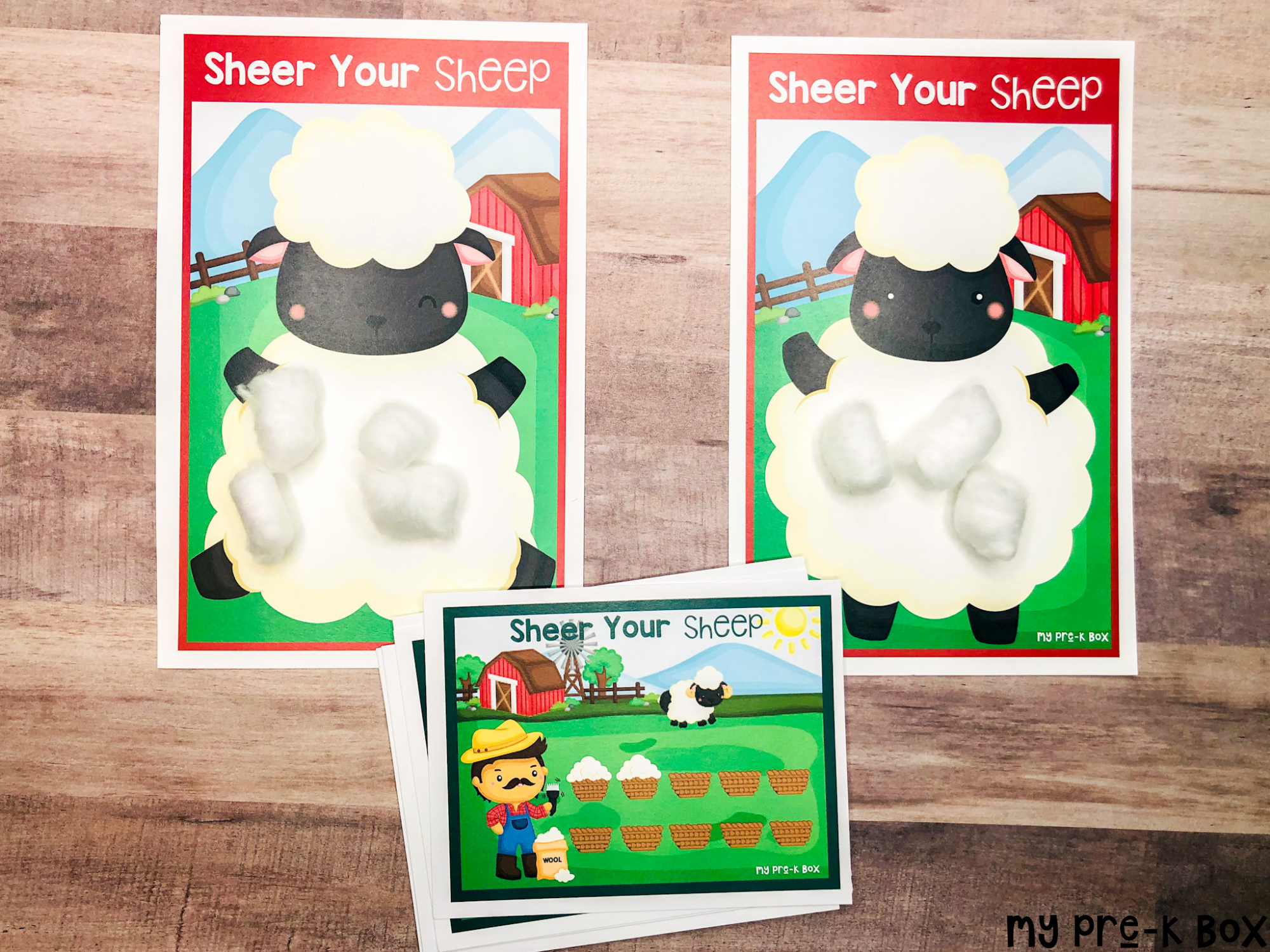 In Sheer Your Sheep, your child must help sheer the sheep by removing cotton balls. Each Sheer Your Sheep card displays a tens frame with a number of baskets filled with wool. Your child will identify how many baskets of wool are shown on the card and "sheer" that many cotton balls off their sheep. They continue until a player wins by removing all the wool from their sheep.
Busy Families Can Use My Pre-K Box
Having educational games and crafts on hand with a monthly subscription makes it so easy to squeeze math or literacy skill practice into busy schedules, too! If you have a busy family, you know that it can seem like there's just never time to sit down and play together. My Pre-K Box subscriptions make it convenient and easy to squeeze in quality playtime with your preschooler.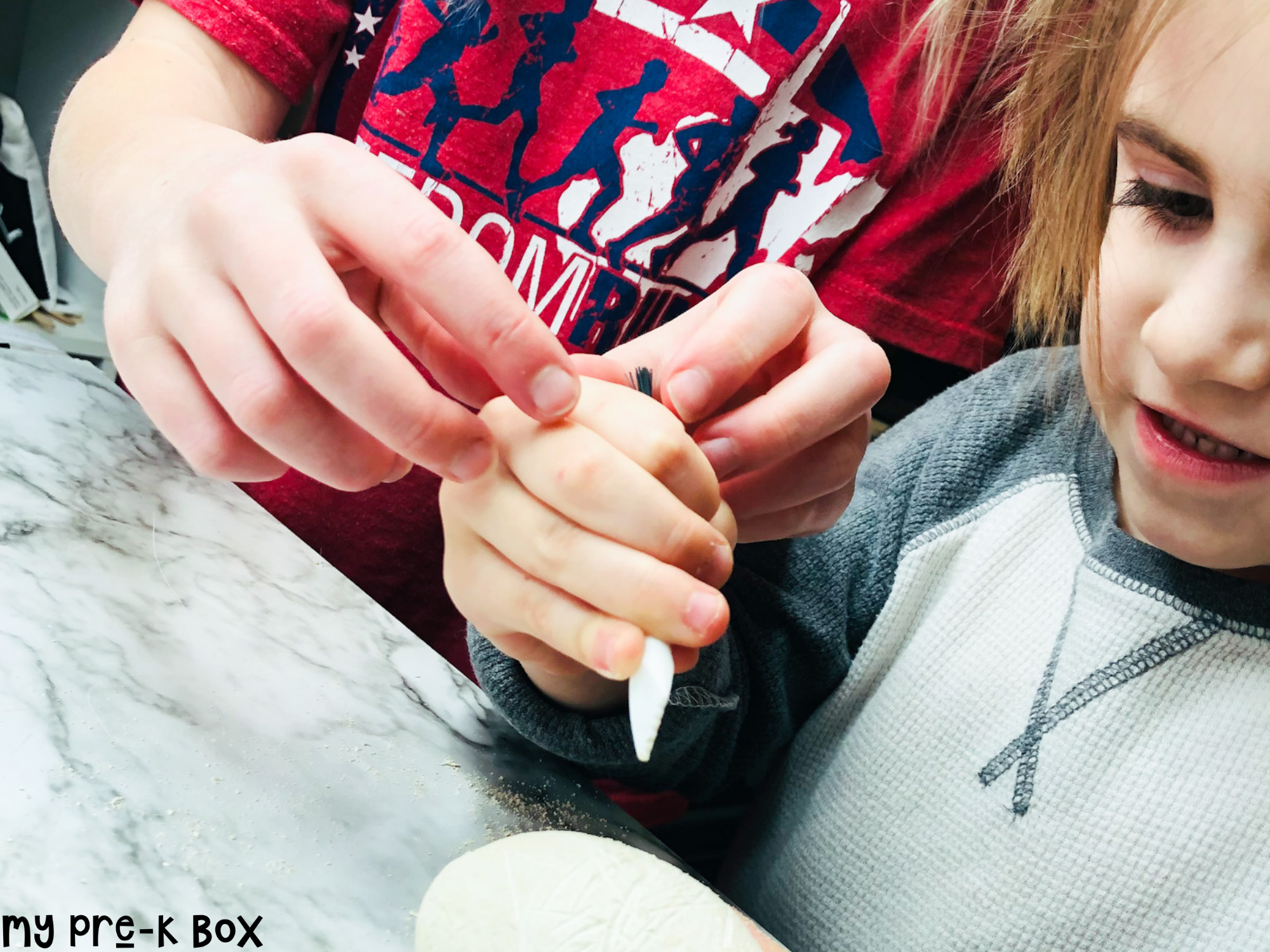 The sensory activity in The Farm Box is a mix of messy fun and discovery! Your child will "hatch a chick" from a chalk egg. This activity is great for fine motor skills. After they have successfully removed all the "egg shell" they can use the pieces as sidewalk chalk!
My Pre-K Boxes Are Easy to Store and Reuse
One of the biggest benefits of our boxes is the ability to store and reuse/replay! The boxes make great storage containers so you can tuck them away. The majority of the games and activities are completely reusable, so you'll have plenty of Kindergarten readiness skills practice on hand, all the time. With themes changing each month, your preschooler will love opening up their box to see what's inside but also love to go back and replay previous boxes too!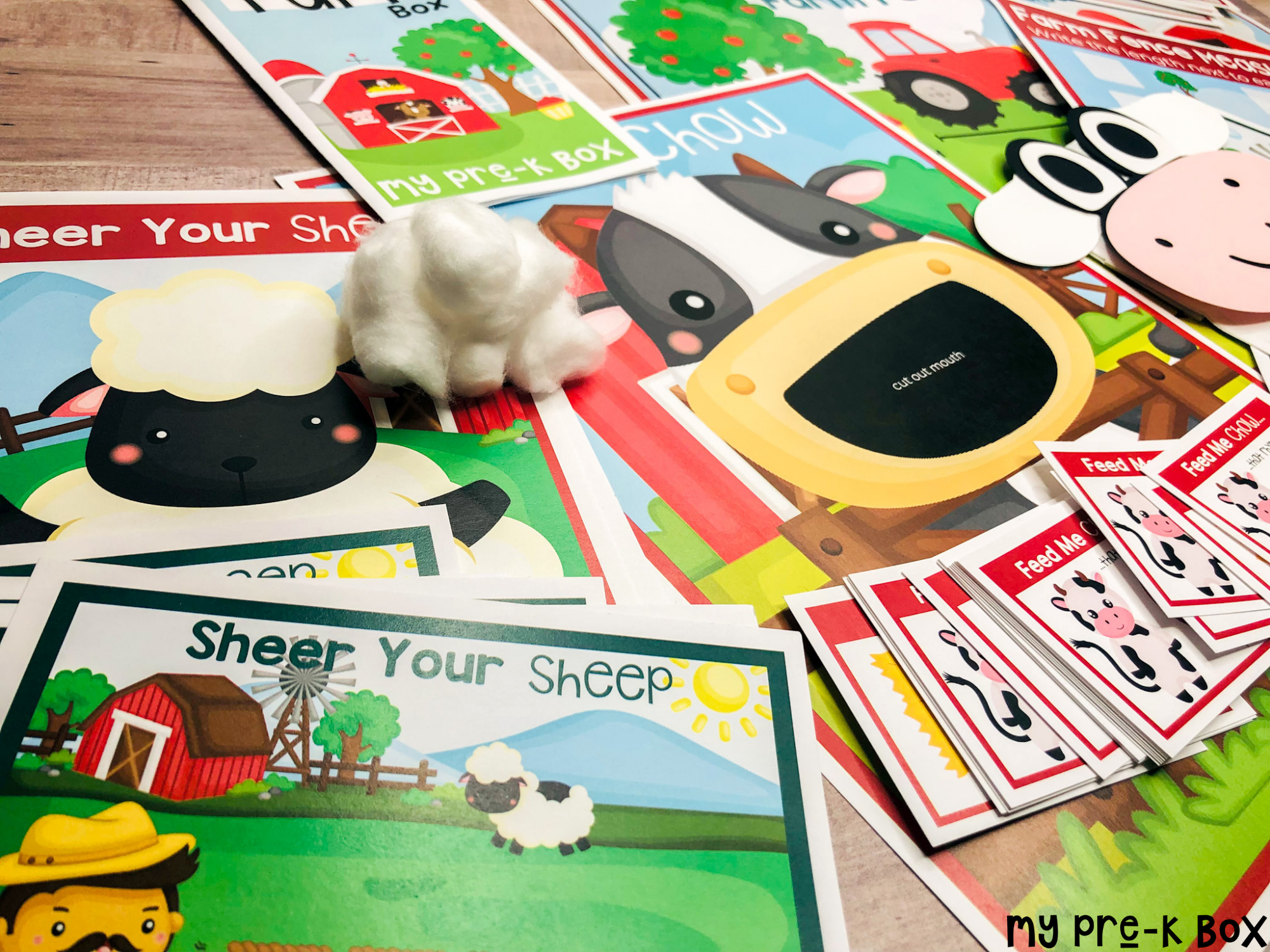 These are just a few of the activities included in The Farm Box. With a variety of activities covering many different Kindergarten readiness skills, your preschooler will be begging to open their next box!
Let's Connect!
We absolutely LOVE seeing your preschoolers learning through play! Be sure to share pictures of your preschooler with their My Pre-K Box on Facebook and Instagram!
Also, if you aren't already, be sure to follow us on Facebook and Instagram for more fun activities to do at home with your little ones!
Ready to Try My Pre-K Box?
My Pre-K Box is the best monthly subscription box for kids ages 3-5.

Everything you need to create, play, laugh, and learn!