Ramadan is a very special holiday for Muslim people. And you probably came across this blog post because you are looking for the best books about Ramadan for little kids. Are you a Muslim who has a preschooler to whom you want to introduce Ramadan? Or are you a non-Muslim who wants to teach your kids about the different religions around the world? If so, you came to the right place! We got here our recommendation for the best books about Ramadan for preschoolers.
My Pre-K Box: The Ultimate Subscription Box for Kids Ages 3 to 5 years!
My Pre-K Box is an educational subscription box for preschoolers aged 3-5! We deliver the most fun play-based preschool learning available! Each box has its own unique theme and is filled with different learning activities to target math and literacy skills. Your kids will have fun exploring the new activities, and you will delight in the fact you are helping them with essential Kindergarten readiness skills!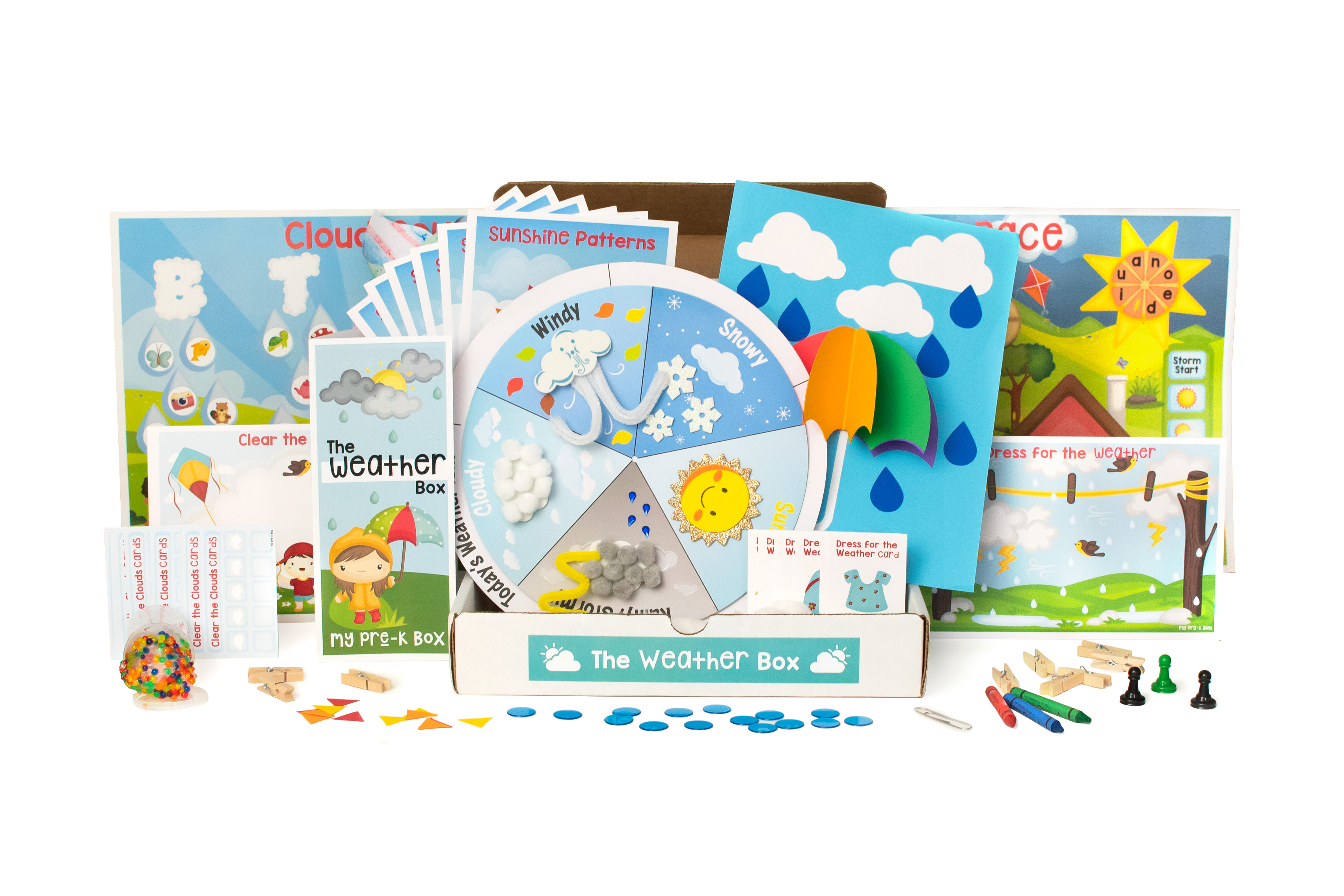 Parents and teachers usually find it hard to explain religion, traditions, and beliefs because it is a diverse topic that sometimes, even us as adults, find it difficult to understand. But with the help of these educational books, this daunting task becomes easier and more enjoyable! We can also teach kids to respect other people's beliefs, which is very important too.
Want a FREE Alphabet Workbook for your preschooler?

Keep them busy with our Preschool Fun Pack Alphabet Workbook!

Guide him as he learns the alphabet through this 29-page FREE printable.
Check out 10 of the Best

Books about Ramadan for Little Kids!
Explaining Ramadan to kids is not an easy task, but these books will be a great help, plus it's a lot of fun!
1 My First Ramadan by Karen Katz
This colorful and well-illustrated book is about a young boy's first Ramadan. As he goes through this journey, he also learns about Islamic traditions and beliefs - and so do the little readers! They will surely love the colorful images and the simple perspective of the little boy. The last part of the book shows groups of Muslim people from different races, which is nice as it illustrates the diversity of the Islamic religion.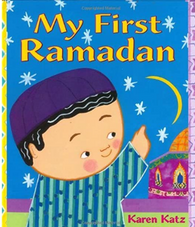 2 My 30 Days of Ramadan by Solmaz Parveen
If you want an activity book to keep your little ones busy during Ramadan and will also teach them basic concepts of Islam, add this book to your list! My 30 Days of Ramadan is a book full of learning activities, word searches, puzzles, and coloring - all focused on its theme, Ramadan. Each day, your kids will enjoy a 3-page activity where they will not only learn but will also keep them entertained!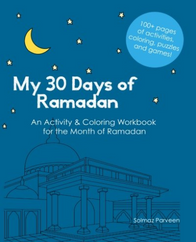 3 The Gift of Ramadan by Rabiah York Lumbard
This book tells a lovely story of a young girl, Sophia, who will fast for the first time in Ramadan. But as the day went on, she found it hard to fast especially when she saw her little brother with yummy cookies! Find out how she will be able to take part in Ramadan, and learn how families celebrate this holy month. This lighthearted story is well-received and loved by many families!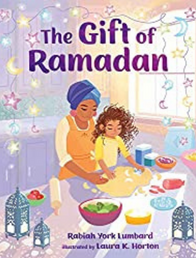 4 R Is for Ramadan by Greg Paprocki
Help your little one learn the alphabet, while also learning basic concepts of Ramadan through colorful pictures and illustrations! R is for Ramadan, P is for Prayer, M is for Mosque, Q is for Quran.. there's a lot to learn about Islam through this book!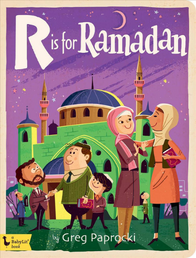 5 It's Ramadan, Curious George by H.A. Rey, Hena Khan
A great gift for those who love the Curious George series, this is another well-illustrated book by H.A. Rey and Hena Khan. Join George as he celebrates Ramadan with Kareem and his family. Kids will learn a lot from George as he helps Kareem with his first fast and joins in the evening celebration of tasting treats! They also helped make gift baskets for the needy and watched for the crescent moon. Lastly, George joins in the Eid festivities to celebrate the end of his very first Ramadan.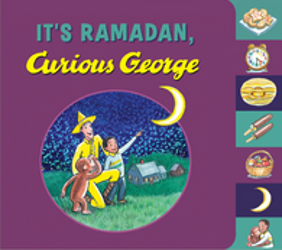 One of the things people do in Ramadan is to reflect on the things they should be thankful for.

These Print & Go Gratitude Activities are perfect for children celebrating Ramadan!

They will help your preschooler find and name things in their life that they are grateful and thankful for!

Included in the FREE Print & Go Gratitude Activities:

Gratitude Scavenger Hunt

Tree of Gratitude
6 Ramadan Moon by Na'ima B. Robert
This inspiring children's book about Ramadan details the celebration of this special event for Muslims through lyrical texts and colorful illustrations. Creatively written, it captures the heart of its readers of all ages. This is a great way to help children, especially those who are not Muslim, to understand Ramadan in the simplest and kid-friendly way!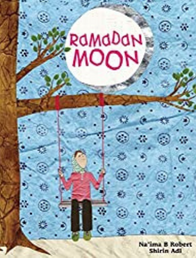 7 Ramadan (Celebrate the World) by Hannah Eliot
This adorable, 24-page board book is filled with colorful drawings that illustrate how people celebrate Ramadan. It is a good aid in explaining to young kids the what's, why's, and how's of this special tradition. This book puts emphasis on Ramadan as a time to reflect on ourselves, be thankful, and a time to help others.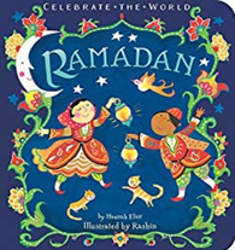 8 Lailah's Lunchbox: A Ramadan Story by Reem Faruqi
This book tells a story of a young girl, Lailah, who moved from Abu Dhabi to Georgia. And on her first time fasting for Ramadan, she was afraid that her teachers and classmates wouldn't understand her. So, her mother thought of placing fun activities like connect the dots and word searches on her lunchbox! A very relatable and lovable story unfolds and your little ones will surely learn valuable lessons from it too!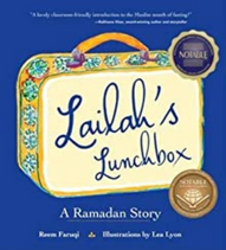 9 Raihanna's First Time Fasting by Qamaer Hassan
If you want to explain to kids what fasting, Quran, prayers, Duua, and Ramadan is all about, this book is a big help! Its superb,well-written narrative is very easy to understand and kids of all ages will learn a lot from this classic tale. Raihanna's sweet and reflective prayers are good examples to young children too!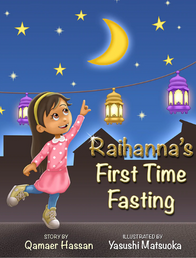 10 Ramadan Around The World by Ndaa Hassan
How do Muslim people around the world celebrate Ramadan? Does it differ if they have come from different races? If they are rich or poor? If they have health conditions to consider? You and your kids will learn a lot about these in this book. It creatively tells stories of how Ramadan is a diverse experience for many Muslim families and communities. The 40-page storybook is rich with stories of how this important holiday is celebrated in the 12 countries featured as the moon travels around the world!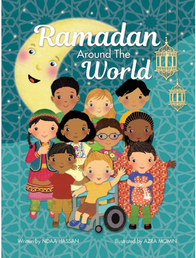 If you enjoyed reading our recommendations of the best books about Ramadan for little kids, you will have more fun with our hands-on activities, made with love, all packed in My Pre-K Box! These boxes are not your typical preschool worksheet activities, instead they contain hands-on learning materials like board games, crafts, sensory activities, math and literacy games, and a lot more! The themes vary each month, so it is an exciting experience for you and your kids too! Many busy parents love My Pre-K Boxes because it is very convenient and affordable - no need to spend hours researching, planning, and making the activities! We've got it all for you!

The games are also reusable, play with it as many times as you want! You can also get duplicates of the craft if your child has siblings for only $3.25 a month! And if your child loves crafts, you can subscribe to our Craft Lovers Upgrade, which comes with more fun crafts and two additional arts and crafts activities for just $4.25 per child! Have more fun learning moments with your kids with My Pre-K Box!
Let's Connect!
Want more book suggestions for kids from us? LIKE and FOLLOW us on Facebook and Instagram for the latest updates, freebies, and fun activities for your preschoolers! See you there!
Haven't Tried My Pre-K Box Yet?
My Pre-K Box is the best monthly subscription box for

preschoolers aged 3-5!

Everything you need to create, laugh,

learn, and play!