This month's theme is BUGS & BUTTERFLIES! We've included all the best math and reading INSECT-RELATED learning games, made and prepped them, and mailed them off to our happy customers!
You can extend the learning with your preschooler, with the following list of bug books!
My Pre-K Box: The Best Educational Subscription Box for Preschoolers
My Pre-K Box is an educational subscription box for preschoolers aged 3-5! We deliver the most fun play-based preschool learning available! Each box has its own unique theme and for this month, it's The Bugs and Butterflies Box! It is also filled with different learning activities to target math and literacy skills. Your kids will have fun exploring the new activities, and you will delight in the fact you are helping them with essential Kindergarten readiness skills!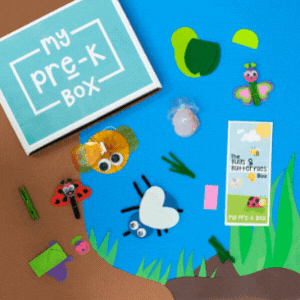 Bugs and butterflies are often seen in the garden, right? So, this FREE PRINTABLE is perfect for our Bugs & Butterflies theme! Grab a copy of the Garden Preschool Fun Pack now, and enjoy garden-themed worksheets with your little ones.

The Garden Preschool Fun Pack includes 10 worksheets:

Fruit and Veggie Count and Color

Plant Survival Sort

Color by Number

Gardener Tool Hunt

Flower Feelings

Garden Center Coin Match

Garden Patterns

Blooming Letters and Numbers

Buzzing Beginning Sounds

Labeling Plant Parts
Here are 10 Bug Books to accompany this month's The Bugs & Butterflies Box!
1

The Grouchy Ladybug by Eric Carle
As your child follows the Grouchy Ladybug on her journey, he/she will learn the important concepts of time, size, and shape, as well as the benefits of friendship and good manners.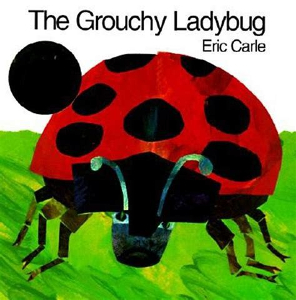 2

These Bees Count by Alison Formento
How do bees count? The bees at the Busy Bee Farm buzz through the sky as one big swarm, fly over two waving dandelions, and find three wild strawberries dripping with tasty nectar… As the children in Mr. Tate's class listen, they learn how bees work to produce honey and make food and flowers grow. Bees count―they're important to us all.




3

Spider on the Floor by Raffi
Arachnophobes, beware: there's a spider on the floor! A perfect silly song sure to delight and entertain toddlers everywhere, Raffi's latest board book is a welcome addition to the series. True Kelley's irresistible artwork is the perfect showcase for the busy spider who climbs up an old woman, and along the way, manages to ensnare lots of critters in its web, including a family dog, a snake, an alligator, a skunk, an octopus, an elephant, a moose, and even a dinosaur! Whew!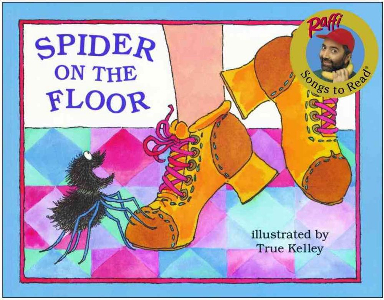 4

Hey, Little Ant by Phillip and Hannah Hoose
What would you do if the ant you were about to step on looked up and started talking? Would you stop and listen? What if your friends saw you hesitate? That's what happens in this funny, thought-provoking book. Originally a song by a father-daughter team, this conversation between two creatures, large and small, is bound to inspire important discussions. It might even answer that classic childhood question: To squish or not to squish?




5

Waiting for Wings by Lois Ehlert
Every spring, butterflies emerge and dazzle the world with their vibrant beauty. But where do butterflies come from? How are they born? What do they eat--and how? With a simple, rhyming text and glorious color-drenched collage, Lois Ehlert provides clear answers to these and other questions as she follows the life cycle of four common butterflies, from their beginnings as tiny hidden eggs and hungry caterpillars to their transformation into full-grown butterflies. Complete with butterfly and flower facts and identification tips, as well as a guide to planting a butterfly garden, this butterfly book is like no other.

Bugs and butterflies are cute, but you can't keep them as pets. But if you love pets, we have the perfect FREEBIE for you! Check out our Pets Preschool Fun Pack - a collection of pet-themed worksheets for your preschoolers! All for FREE!

The Pets Preschool Fun Pack includes 10 worksheets:

Cat Whisker Count and Draw

Amazing Animal Sort

Paw Print Letter Sounds

Pet Homes Match

Feed the Dog Shapes

Measuring Pets

Lost Pet Letter Match

Rhyming Dog Families

Spot the Difference

Pet Shop Comparing



6

See How They Grow Butterfly by DK Publishing
Don't neglect nonfiction when reading aloud to your little learner! Close-up integrated photographs and an informative text follow every stage of a butterfly's development from larva to butterfly.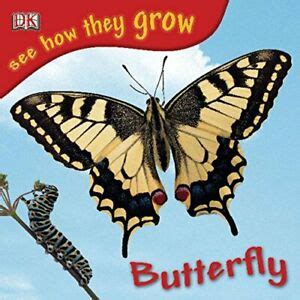 7

There Was an Old Lady Who Swallowed a Fly by Simms Taback
Everyone knows the song about the old lady who swallowed a fly, a spider, a bird, and even worse, but who's ever seen what's going on inside the old lady's stomach? With this inventive die-cut artwork, Simms Tabak gives us a rollicking, eye-popping version of the well-loved poem.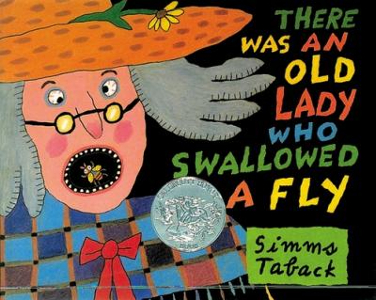 8

In the Tall, Tall Grass by Denise Fleming
If you were a fuzzy caterpillar crawling through the tall, tall grass on a sunny afternoon, what would you see?
To find out, just follow the tiny tour guide as he inches his way through the pages of this book. You'll see ants and bees and birds--hip-hopping bunnies too. You'll even hear the sounds some of them make.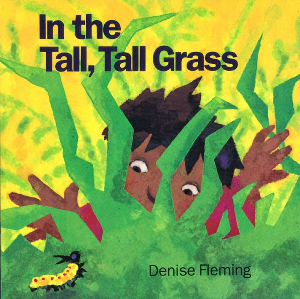 9

Shoo Fly! by Iza Trapani
Adapted from the popular nursery rhyme, this book follows an adorable mouse as he tries in vain to escape from a delightfully determined fly.




10

Bug Dance by Stuart Murphy
The bugs in Coach Caterpillar's gym class are learning a new dance. But Centipede can't do it! If he can't learn the directions left, right, forward and backward, this class will be one big FLOP!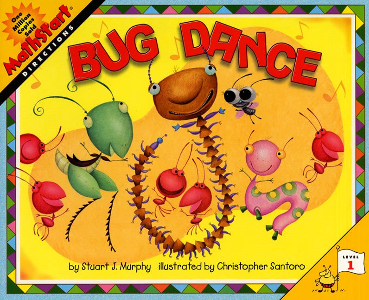 These 10 bug books for little learners are perfect for some quiet time after all the excitement with The Bug & Butterflies Box! Your preschooler will surely have fun with all the bug-themed hands-on activities packed in My Pre-K Box! You can learn more about The Bug & Butterflies Box here. These boxes are not your typical preschool worksheet activities, instead, they are filled with hands-on learning materials like fun thematic crafts, board games, sensory activities, math and literacy games, and a lot more! We have fresh, new themes each month, so unboxing My Pre-K Boxes are very exciting for kids! Many busy parents and caretakers love our products because it is very convenient and affordable - no need to spend hours researching, planning, and preparing the activities! We got you covered!`
Many of the games are also reusable - your kids can play with it as many times as they want! You can also get duplicates of the craft if your child has siblings for only $3.25 a month! And if your child loves crafts, you can subscribe to our Craft Lovers Upgrade, for more fun crafts and two additional arts and crafts activities for just $4.25 per child! Have more fun learning moments with your kids with My Pre-K Box!
Let's Connect!
Want more book suggestions for kids from us? LIKE and FOLLOW us on Facebook and Instagram for the latest updates, freebies, and fun activities for your preschoolers! See you there!
Haven't Tried My Pre-K Box Yet?
Haven't yet signed up to receive your monthly prep-free learning kits? In just a few clicks, we can get you all set up to get in on the fun! Head on over here to get started!
My Pre-K Box is the best monthly subscription box for

preschoolers aged 3-5!

Everything you need to create, laugh,

learn, and play!