This creepy crawly craft is just plain fun! Pretend play is one of the best ways for our little kiddos to learn and grow their imaginations. With this craft, your child will put together a crawling spider that they can use it over and over again in their imaginative play time!
My Pre-K Box: The Best Educational Subscription Box for Preschoolers
My Pre-K Box is an educational subscription box for preschoolers aged 3-5! We deliver the most fun play-based preschool learning available! Each box has its own unique theme and is filled with different learning activities to target math and literacy skills. Your kids will have fun exploring the new activities, and you will delight in the fact you are helping them with essential Kindergarten readiness skills! This activity pairs perfectly with our Spider Box!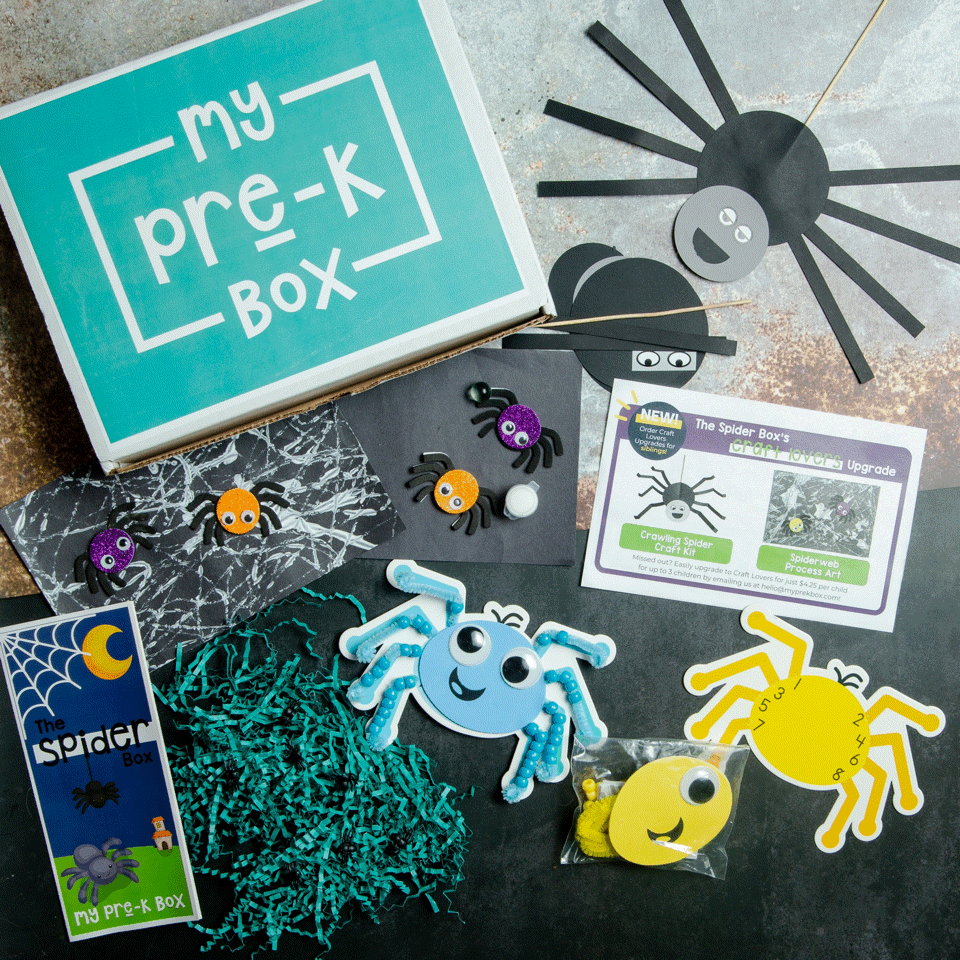 You May Also Like Our Halloween Themed Preschool Fun Pack!
Check out our FREE Halloween themed preschool worksheets! These Halloween themed worksheets are perfect for children aged 3-5! They target important preschool skills like counting, sorting, letter sounds, and more!


Included in the FREE Preschool Halloween Worksheets:

Spiderweb Counting


Witches' Brew Letter and Number Sort

Spooky Patterns

Which is Different?

Candy Sound Match

Monster Measure

Preposition Trick or Treat

Jack o' Lantern Graphing
Get your Halloween Themed Preschool Fun Pack
Creating this Creepy Crawly Spider!

This craft is included in the Craft Lovers upgrade for our Halloween box, with all of the pieces pre-cut for you! If you choose to do this on your own, you can use a small glass or bowl to help create the perfect circles necessary.
Materials:
Black construction paper (a circle, a body base, 8 long legs)

Gray construction paper (a circle for the head)

Glue stick

Cut out eyes and mouth for the head

A stick
Instructions:
Step 1 If you've upgraded your subscription box to the Craft Lovers upgrade, set out your pre-cut circles, legs, and stick. If you have not upgraded, you will need to cut out 8 legs from your black construction paper, a base for the spider, a black circle to cover the stick, a gray circle for the face, and then any decorations for the face.
Step 2 Have your kiddo glue the 8 legs to the base piece.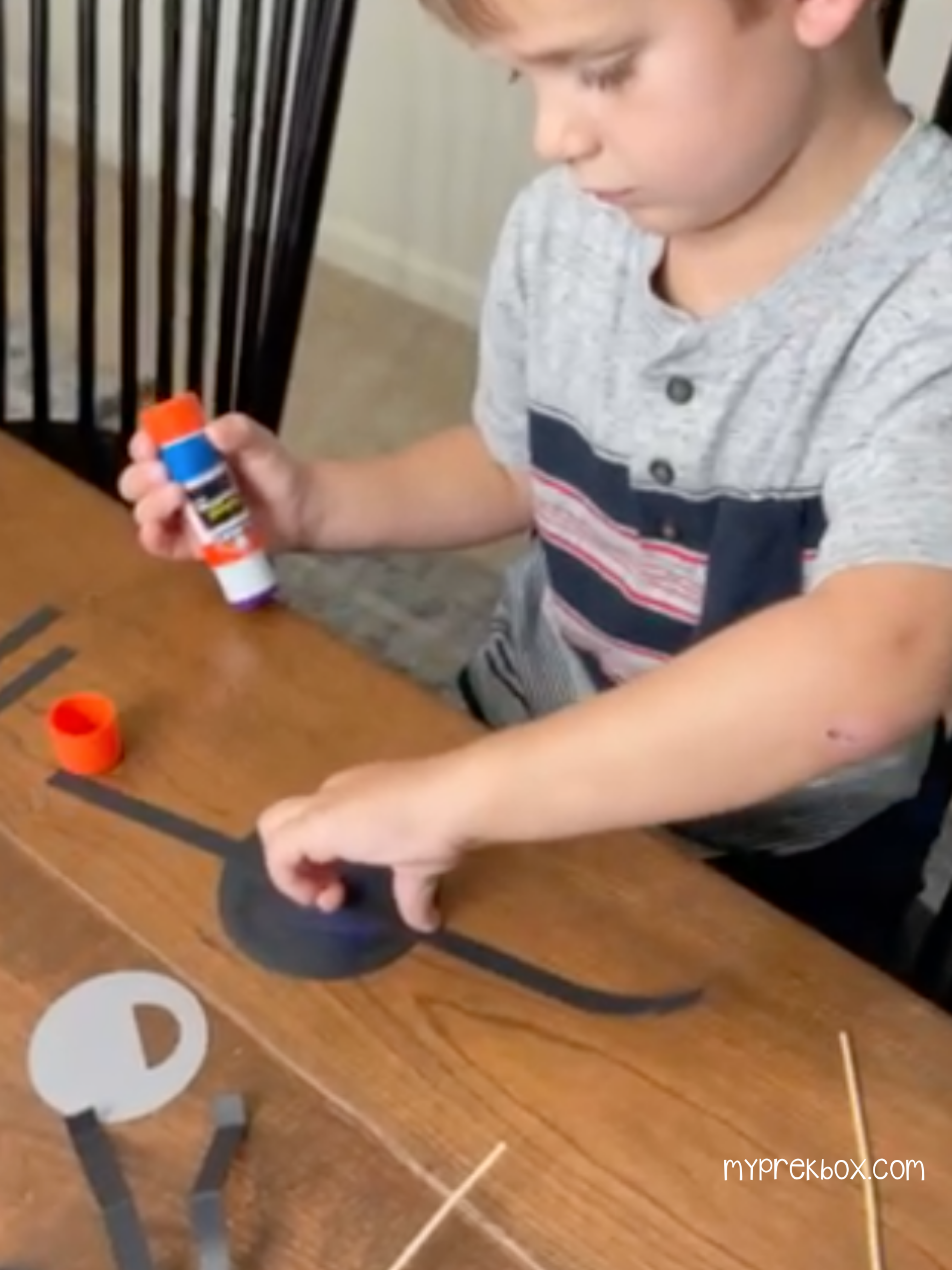 Step 3 Attach the stick to the base with some glue.

Step 4 Glue the second black circle on top of the base to cover the stick and legs.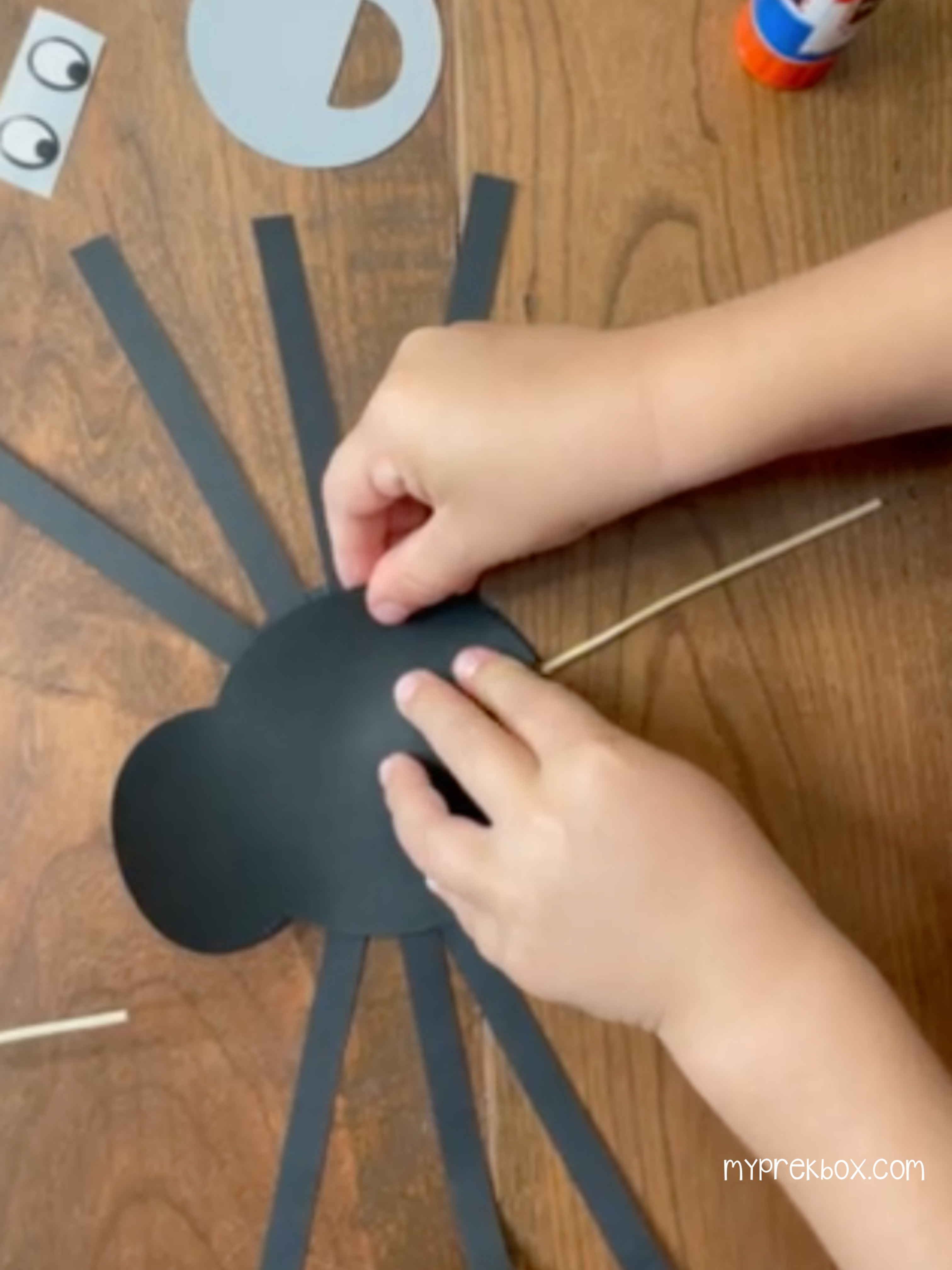 Step 5 Glue the gray circle on the top for the head.
Step 6 Glue on the eyes and mouth pieces.
Step 7 Bend the construction paper on the spider's legs back and forth accordion style to make him/her look like he/she is crawling.
Step 8 Have a ball playing with your new spider friend!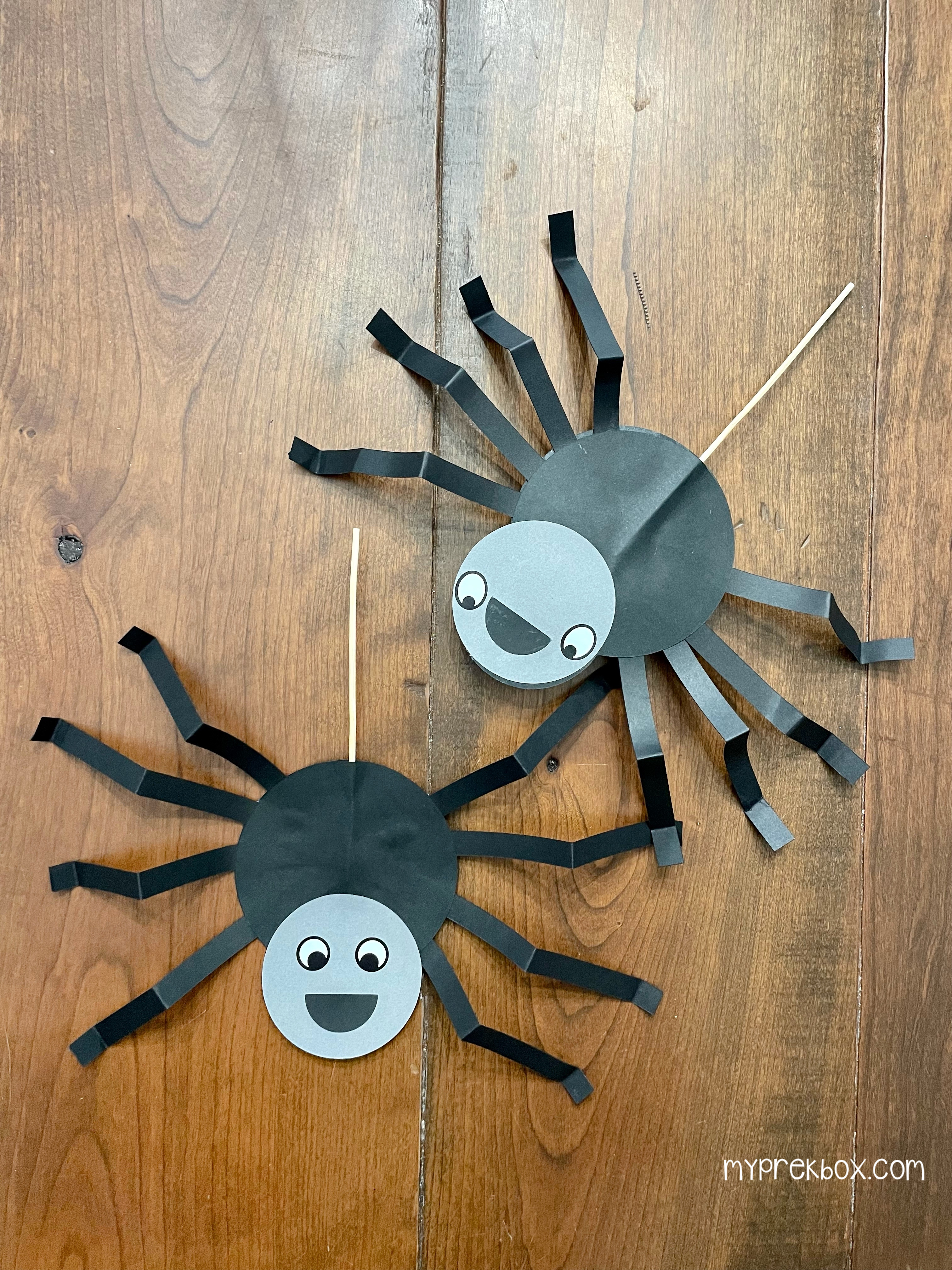 Fun Ways to Use Your New Spider Friend!
Any time we create something like this fun crawling spider, we don't just want it to sit on the counter, never to be touched. We like to PLAY with it. You can create multiple spiders and have them be part of a puppet show. You can add letters to the body and have your child practice the letter sound. You can use it as a fun pointer when finding things around the house that start with certain sounds and letters. You can use stickers to decorate the spider and give him/her more of a personality. There are so many fun extensions for this one!
Let's Connect!
We absolutely LOVE seeing your preschoolers learning through play! Please take photos and videos of your child engaging in sensory activities and share your photos with us on Facebook and Instagram!
Also, if you aren't already, be sure to follow us on Facebook and Instagram for more fun activities to do at home with your little ones!
Haven't tried My Pre-K Box Yet?
My Pre-K Box is the best monthly subscription box for kids ages 3-5!

Everything you need to create, play, laugh, and learn!