Making origami crafts is both fun and relaxing at the same time. You can make a lot of objects like flowers, birds, animals, and a whole lot more! And today, we will learn how to make a simple penguin origami craft for your preschoolers! Your kids will surely love these adorable penguins, which they can actually play with! Moreover, it helps develop a lot of critical skills that they will need as they grow like hand and eye coordination and fine motor skills.
My Pre-K Box: The best monthly subscription box for kids ages 3-5
My Pre-K Box is the best educational monthly subscription box for kids 3 to 5 years old. New and exciting themes await you each month, all packed in a fun-filled box and is delivered into your home! It comes with everything you need for learning math and developing literacy along with thematic crafts and sensory play! From cooperative games to hands-on activities, along with thematic, crafts, kids will love all of the creative, fun-packed activities inside! Make learning at home engaging, easy, and more fun with My Pre-K Box!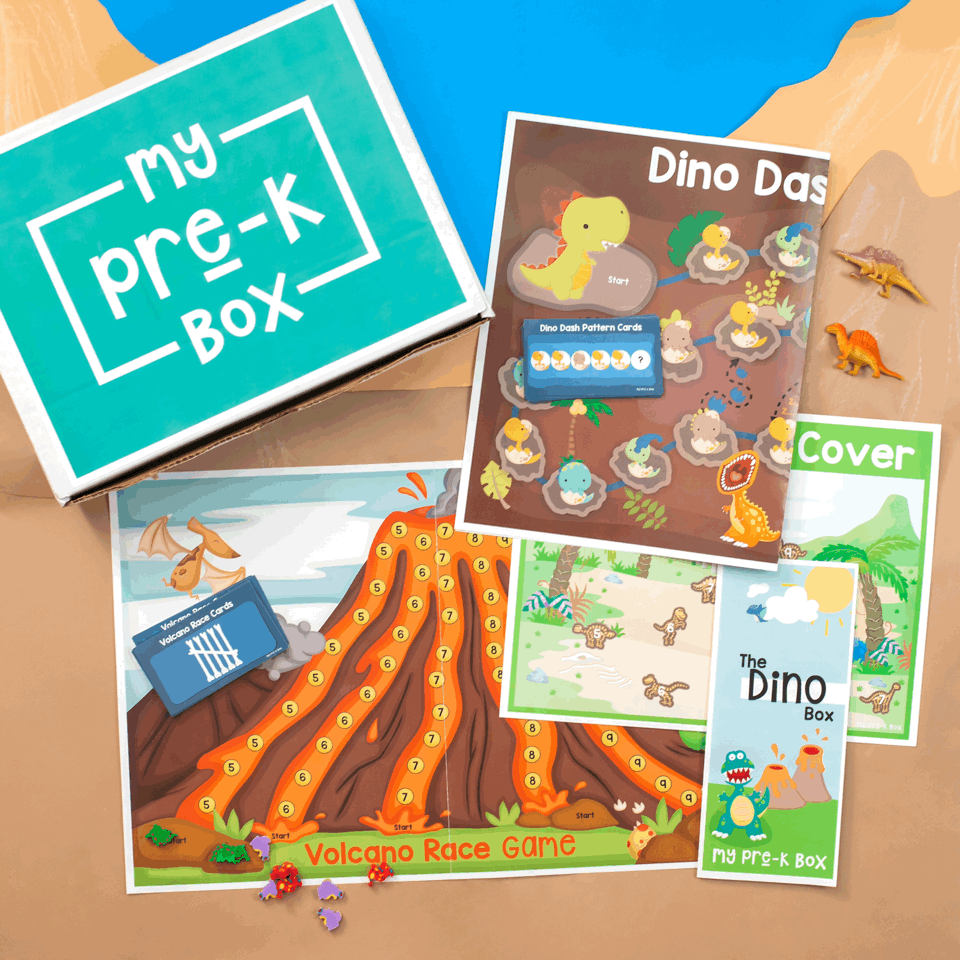 As you make this penguin origami craft with your child, remember to be more patient with them and adjust your pace, as they are still learning. Some instructions may seem simple for us, but can be a bit complex for them. Just guide patiently guide them - at the end of this project, the joy and learning they will get in return are worth it!
Get a copy of Penguin Origami Craft
Included in the Print & Go Penguin Origami FREE Printable:

Simple and easy-to-follow instructions in creating the Penguin Origami craft

Kid-friendly step-by-step illustrations

This free printable will be very convenient to use anytime, anywhere! Just download a copy and print - and you can bring it anywhere! Your child can use it to practice anytime, or if they need to recall the next steps the pictures will be very helpful.
Materials in making a Penguin Origami craft

square origami paper

marker
Procedure in creating your very own Penguin Origami
Step 1 Download and print the Print & Go Penguin Origami. This will serve as your guide in making this craft. Then, get your square origami paper. Start by folding it in half, creating a triangle. Fold it once again in half to make a smaller triangle. Create creases, then unfold.
Step 2 Fold the bottom up an inch below the first fold. This will make half of the backside face upfront, as shown in the picture. If your child is having difficulty folding the paper, you can make dotted lines using the marker (optional).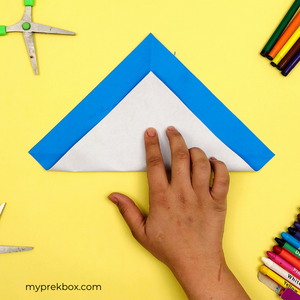 Step 3 Fold the tip of the smaller triangle down a bit. This will become the penguin's beak.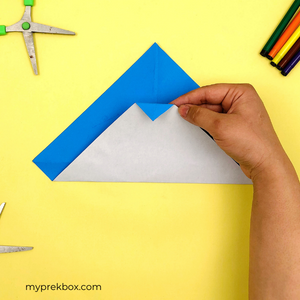 Step 4 Next, turn the paper over to the other side. Fold the two sides inward, overlapping in the middle.
Step 5 Fold the two end pieces outward, about one to two inches. It will become the flapping wings of our cute little penguin!
Step 6 Then, fold the top triangle down at least half an inch to give shape to the penguin's head.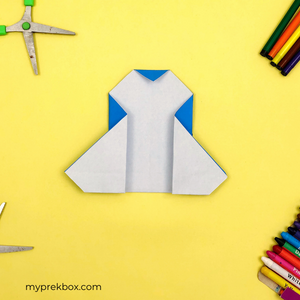 Step 7 Turn the paper over to the front side. You will be able to clearly see the penguin's outline now! Lastly, get the marker and draw your penguin's eyes!
Step 8 Enjoy playing with your adorable penguin origami! Practice a few more times to master this craft. Be sure to play and share them with your friends!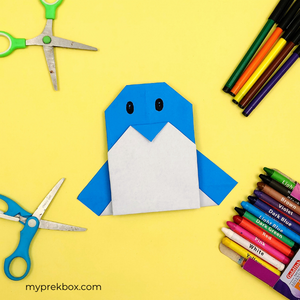 What will your child learn in making a Penguin Origami craft?
Paper folding may seem like a simple task, but it helps a lot in the development of our little ones! With proper guidance and practice, they will be able to improve these skills in no time!
Fine motor skills - Aside from coloring and scissor skills activities, paper folding is a great way to practice and improve their dexterity. Their hands and fingers will be working together while folding the paper in different ways, and with continuous practice, their hand movements will be less stiff.

Sequential memory - As they repeatedly practice paper folding a Penguin Origami, their sequential memory is also developed. It means they can easily memorize the sequence or procedure, until such time that they won't need a guide!

Hand and eye coordination - the hands and eyes work together to complete most tasks that we do in our day-to-day lives. And paper folding is an enjoyable way to enhance it! While a child folds the paper with his hands, his eyes follow through the lines, making sure that the folds are correct, or to know which way to fold it next.

Focus - A kid's attention span is very short, but paper folding activities help them develop focus and concentrate longer on what they are doing until they complete the craft!

Ability to follow instructions - The ability to follow instructions may differ depending on the rate of development of the child and the difficulty and clarity of the instructions given. That's why our Print & Go Penguin Origami tutorial is made with very simple and easy-to-follow instructions, along with detailed pictures that describe the process step by step, so you and your child can enjoy every moment while doing this activity.

Imagination - If you let your kids explore paper folding, you might be surprised by what they can do! Their vast imagination can lead them to create something new, so just let them discover new things with it!
To make this activity easier, download our PDF printable of the Penguin Origami Craft with step-by-step directions. It's FREE! Your child will get both written and visual instructions to make their own penguin origami!
Let's Connect
If you enjoy this Penguin Origami tutorial, you can find more exciting and fun activities for preschoolers like this on our Facebook and Instagram page! Like and follow us for updates, and don't forget to share your best My Pre-K Box moments with us by using the hashtag #myprekbox!
Haven't Tried My Pre-K Box?
My Pre-K Box is the best educational subscription box for kids 3 to 5 years old!

Everything you need to create, play, laugh, and learn!