Arr! Walk thee plank! Your preschooler will love this fun DIY craft where they get to make their own pirate doubloons. They're perfect for imaginative play time!
What Are Pirate Doubloons?
To put it simply, pirate doubloons are pirate coins. It was the denomination that pirates used in the mid 1700s. They were gold coins minted in Spain and worth 4 Spanish dollars or 2 escudos or double what 1 escudo was worth. Hence being worth double or a doubloon!
My Pre-K Box: The best monthly subscription box for kids ages 3-5
My Pre-K Box is an educational subscription box for preschoolers filled with different learning activities for math and literacy skills! Each box is based on a different theme and is focused on play based learning. Your kids will love exploring new activities each month while practicing kindergarten readiness skills!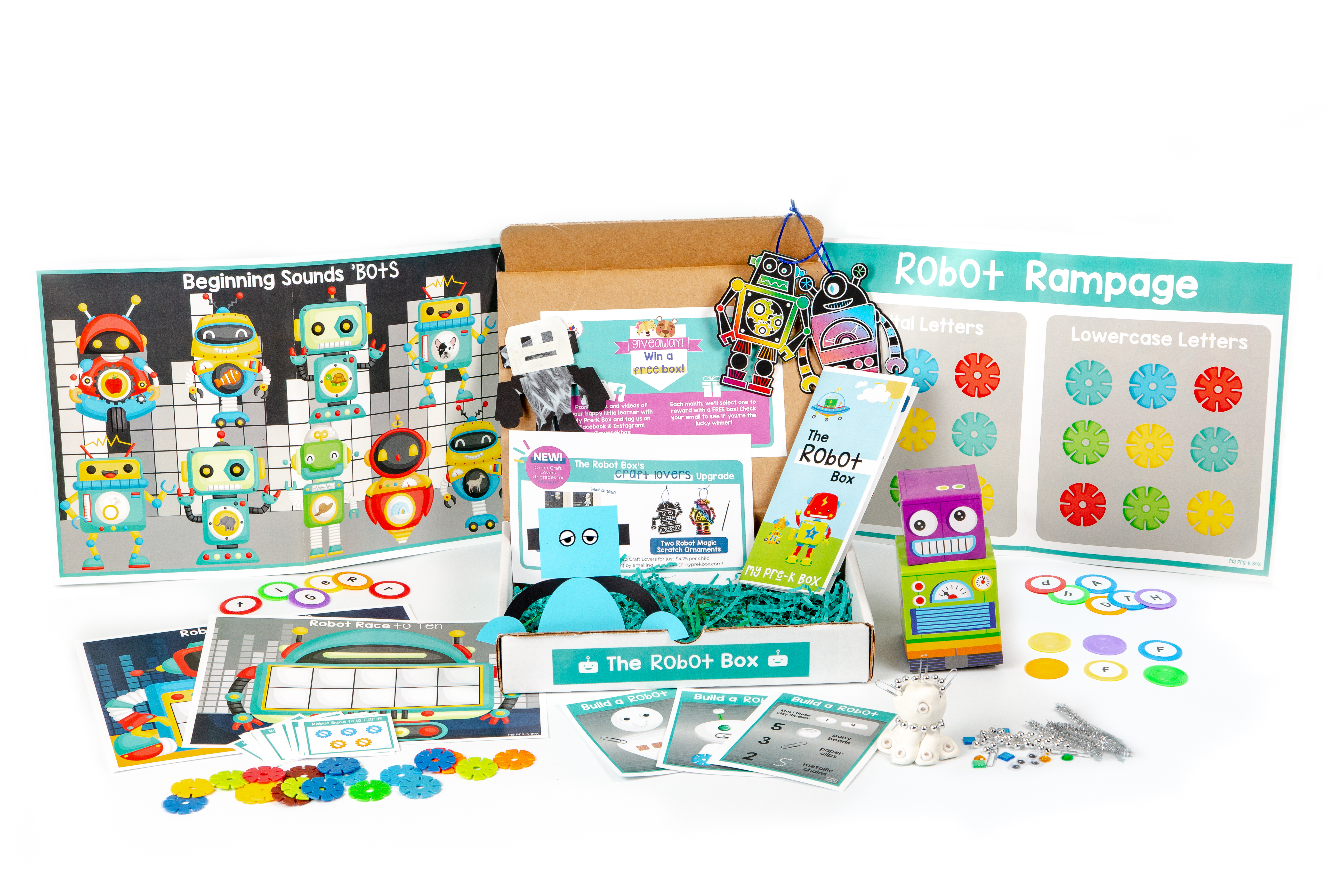 You May Also Like Our Free Preschool Science Fun Pack!
Check out our FREE Preschool Science Fun Pack! These activities are great for teaching your preschooler important concepts like:

Labeling parts of a plant

Weight of different objects

Taste

Animal habitats

Seasons

Weather

Sorting trash, recycling, and compost

...and more!!
Download Your FREE Preschool Science Worksheets Now!
Making Your Own Doubloons
Since you are making doubloons for play, yours are going to be significantly bigger than normal sized coins.
Materials
1 cup salt

2 cups flour

1 cup water

jolly roger/pirate flag cookie cutter or stamp

gold acrylic paint

paint brush

big bowl for mixing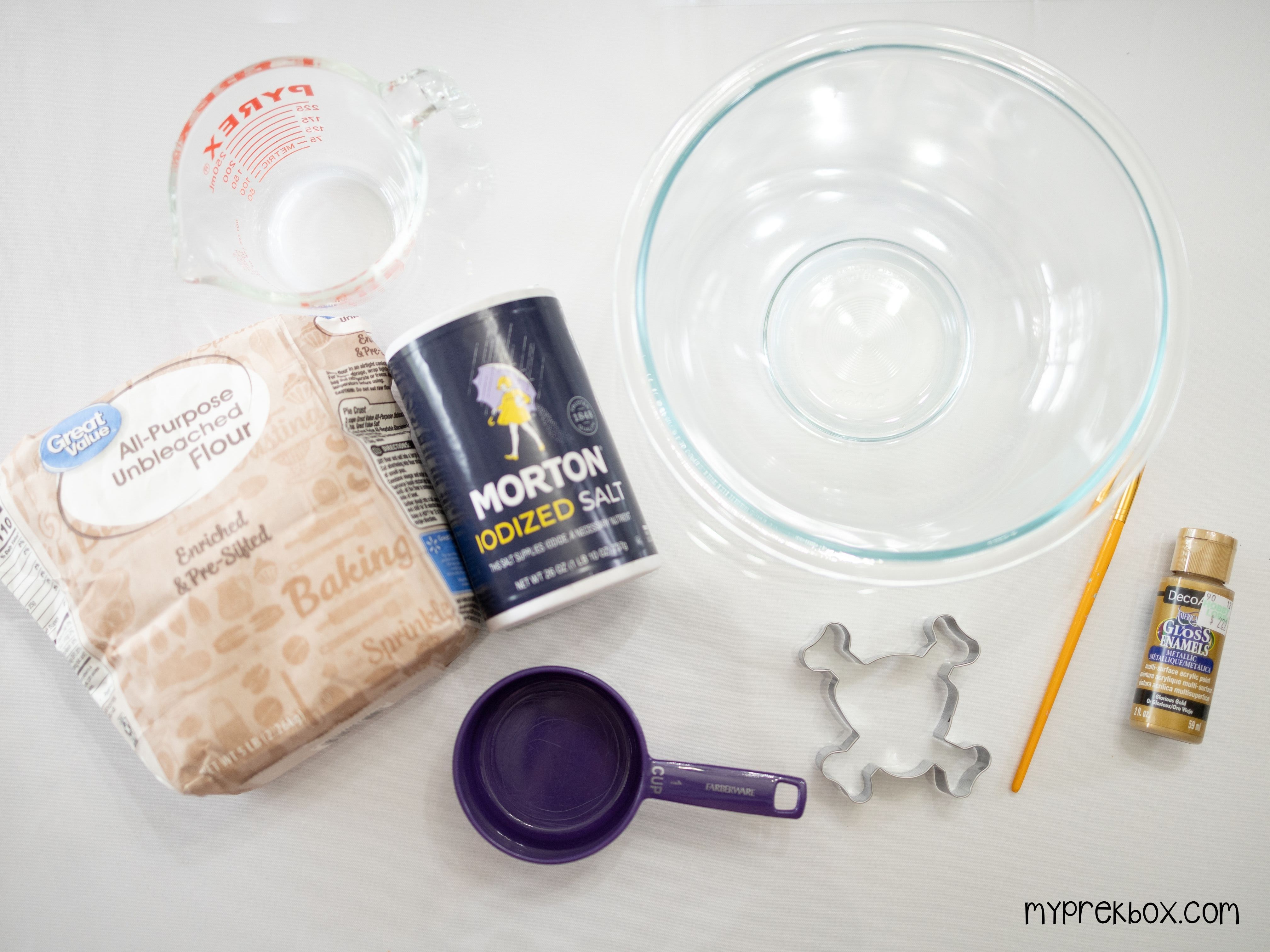 Directions
Step 1 In the large mixing bowl, mix the flour, salt, and water together. The consistency should be similar to playdoh. It shouldn't be super sticky. If it is, add in a bit more flour.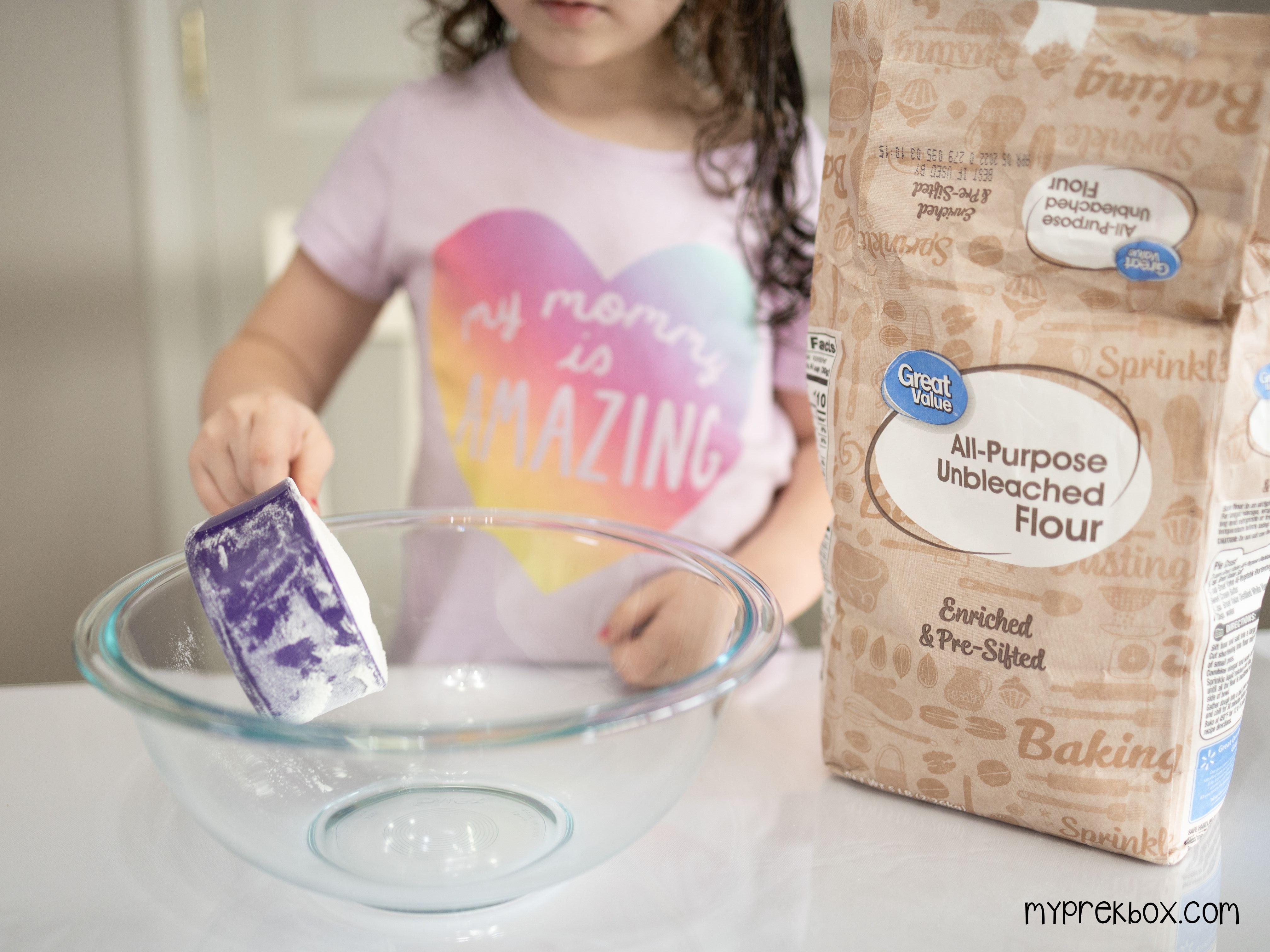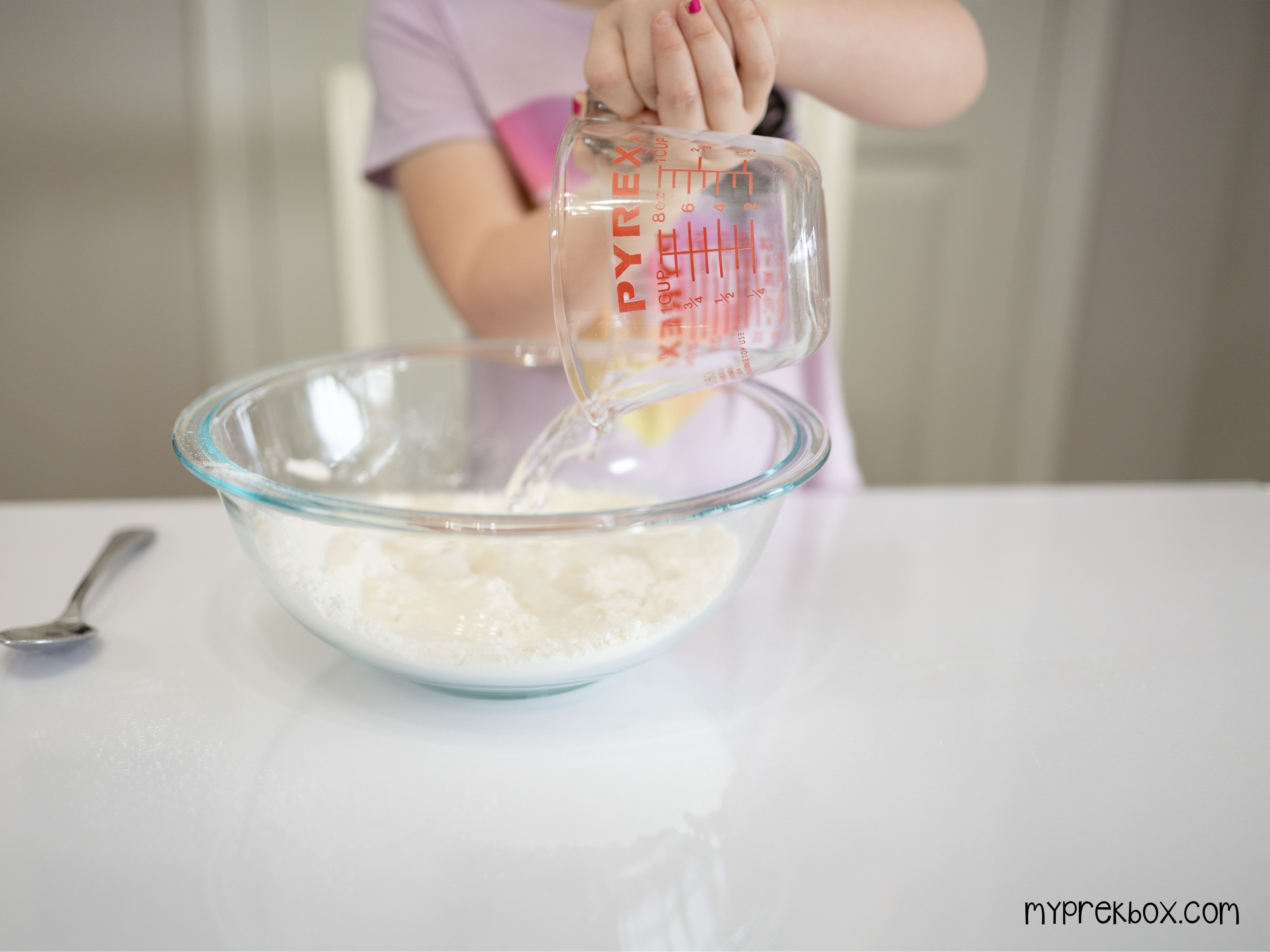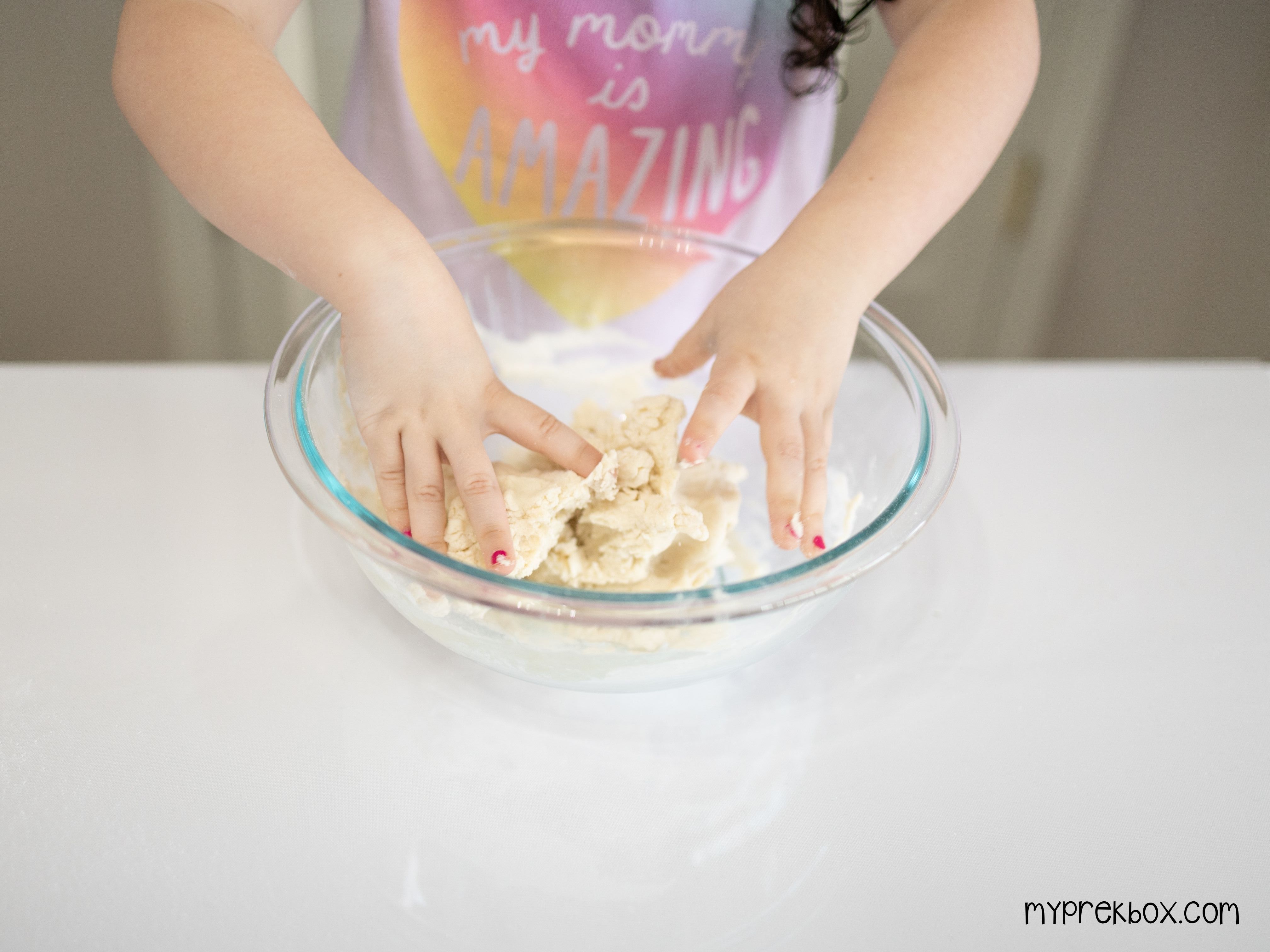 Step 2 Split the dough into 6 to 10 equal pieces (it really depends on the size of your cookie cutter/stamp). You want the pieces to be large enough to fit a stamp in the middle, but not much bigger.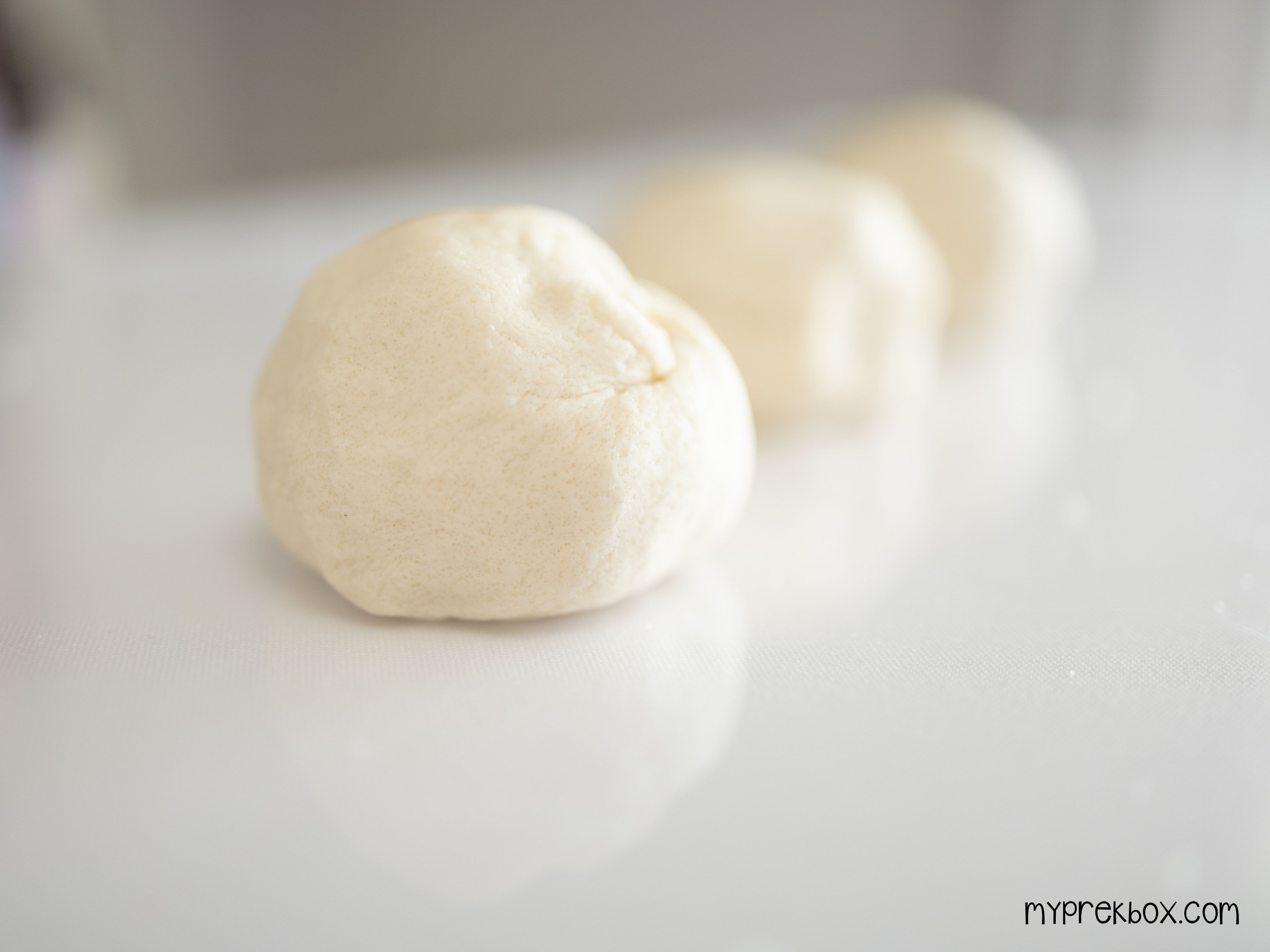 Step 3 Flatten out your dough balls. They can be thick- this makes them more fun to play with and less likely to break.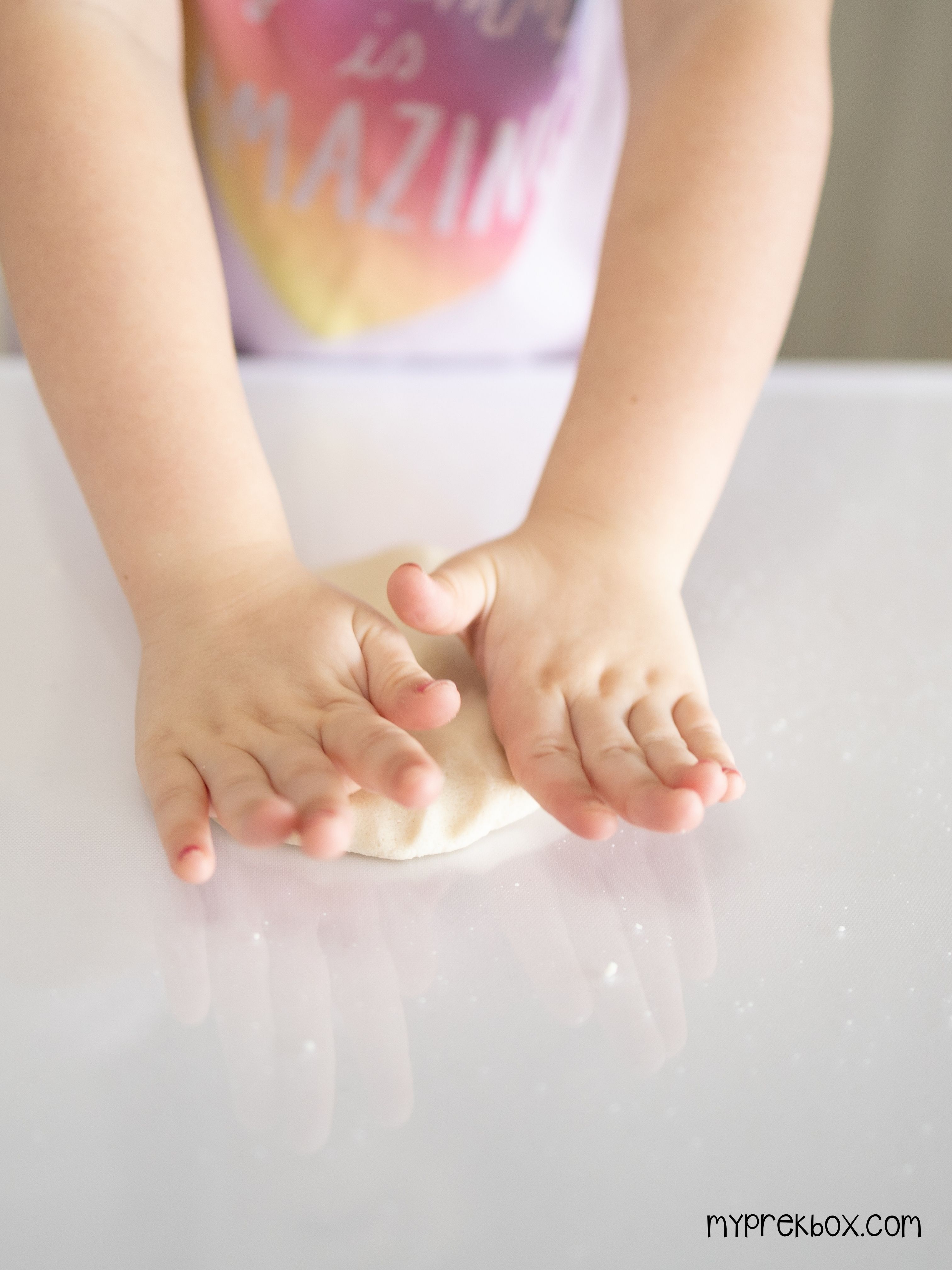 Step 4 Gently stamp the cookie cutter/stamp onto the dough circle. If you're using a cookie cutter, don't push all the way through the dough. You just want it to make an impression.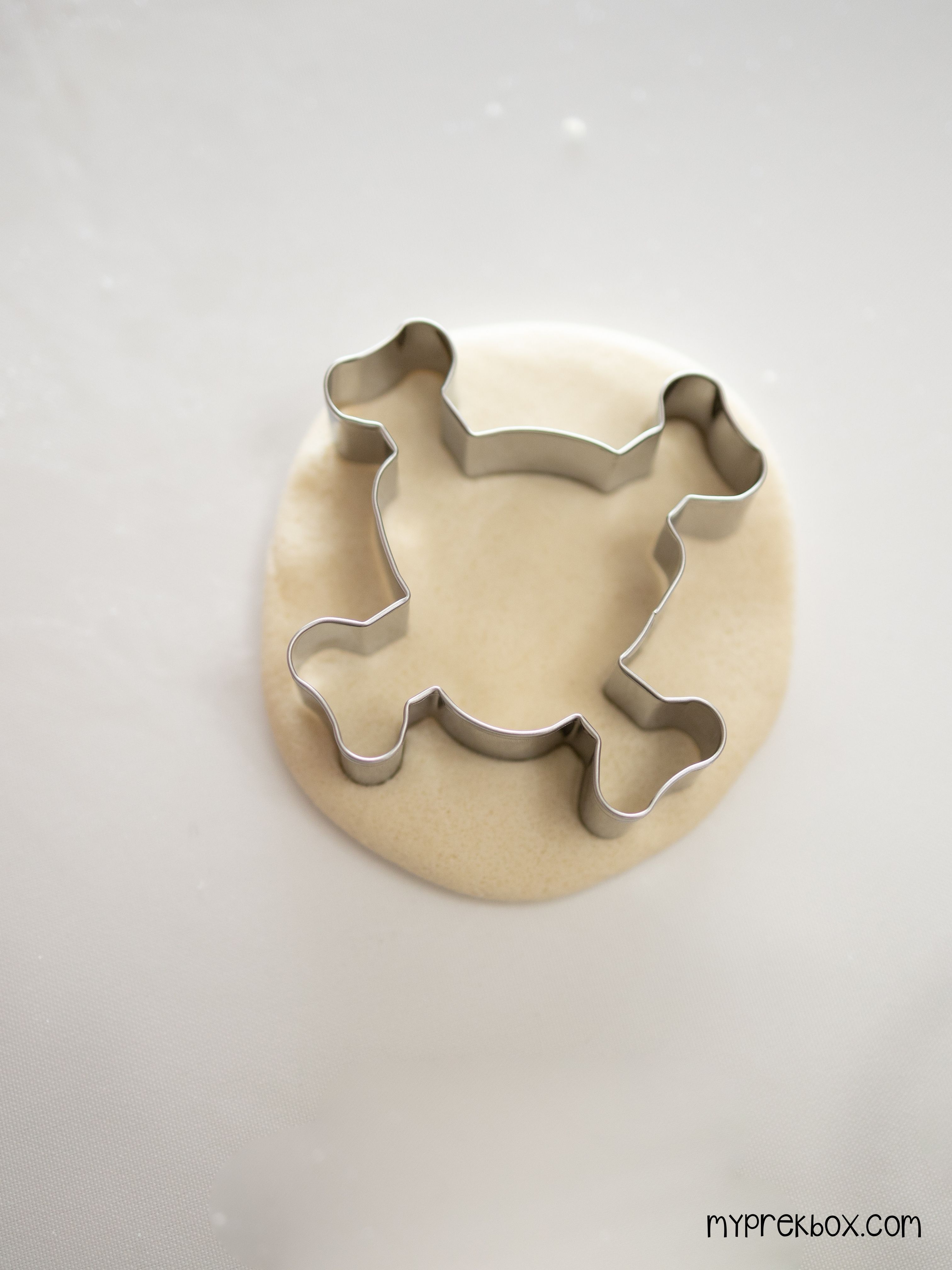 Step 5 The dough needs to dry. Depending on how long you want to wait, you can let it air dry (overnight is usually best), in the oven(2 hours at 250 degrees F), or in the microwave (2-3 minutes). If you choose to bake them, you will need to let them cool before painting them.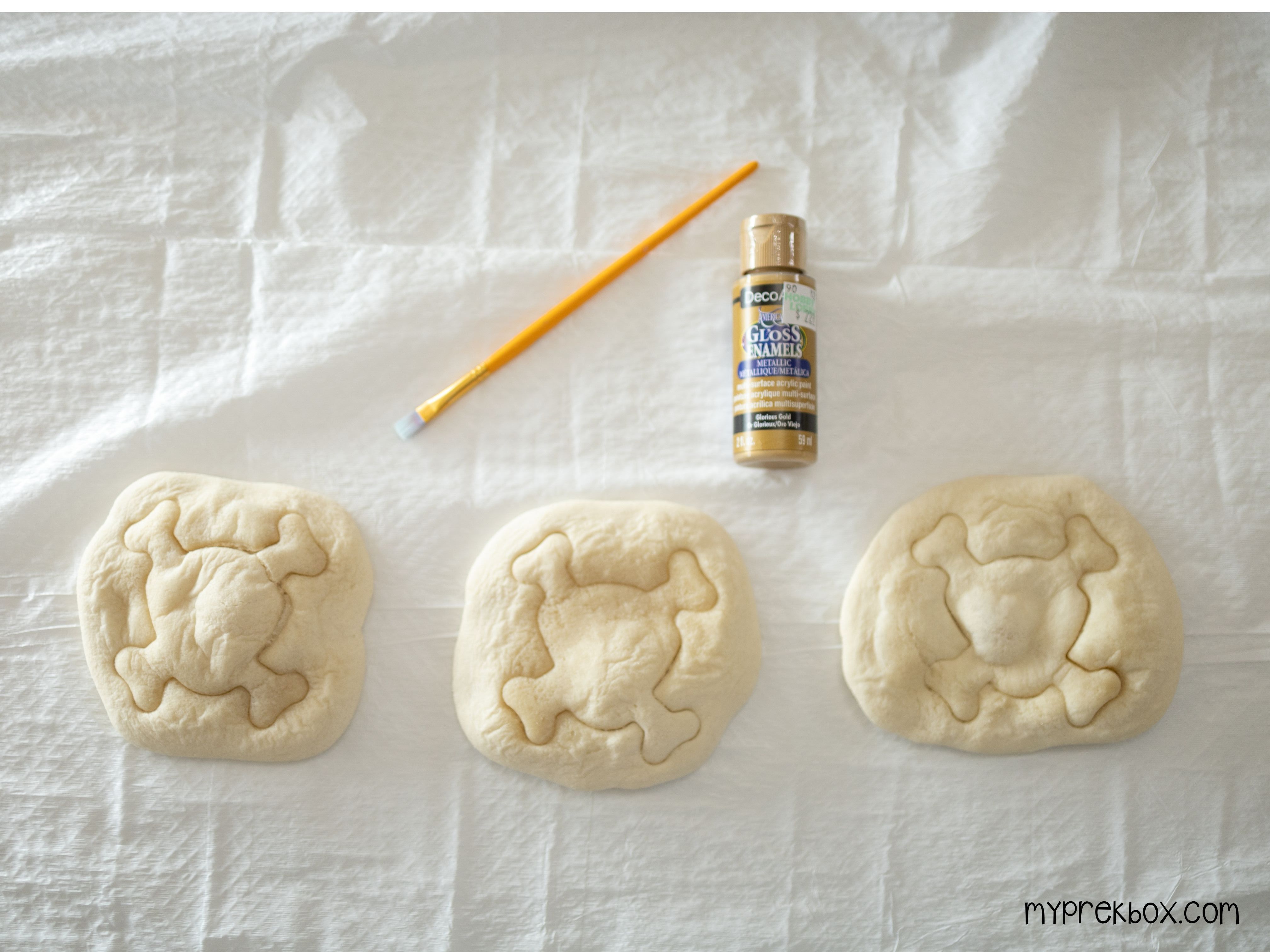 Step 6 Once the dough is dry and cool, your preschooler can paint them. Let the paint on one side dry before painting the other side.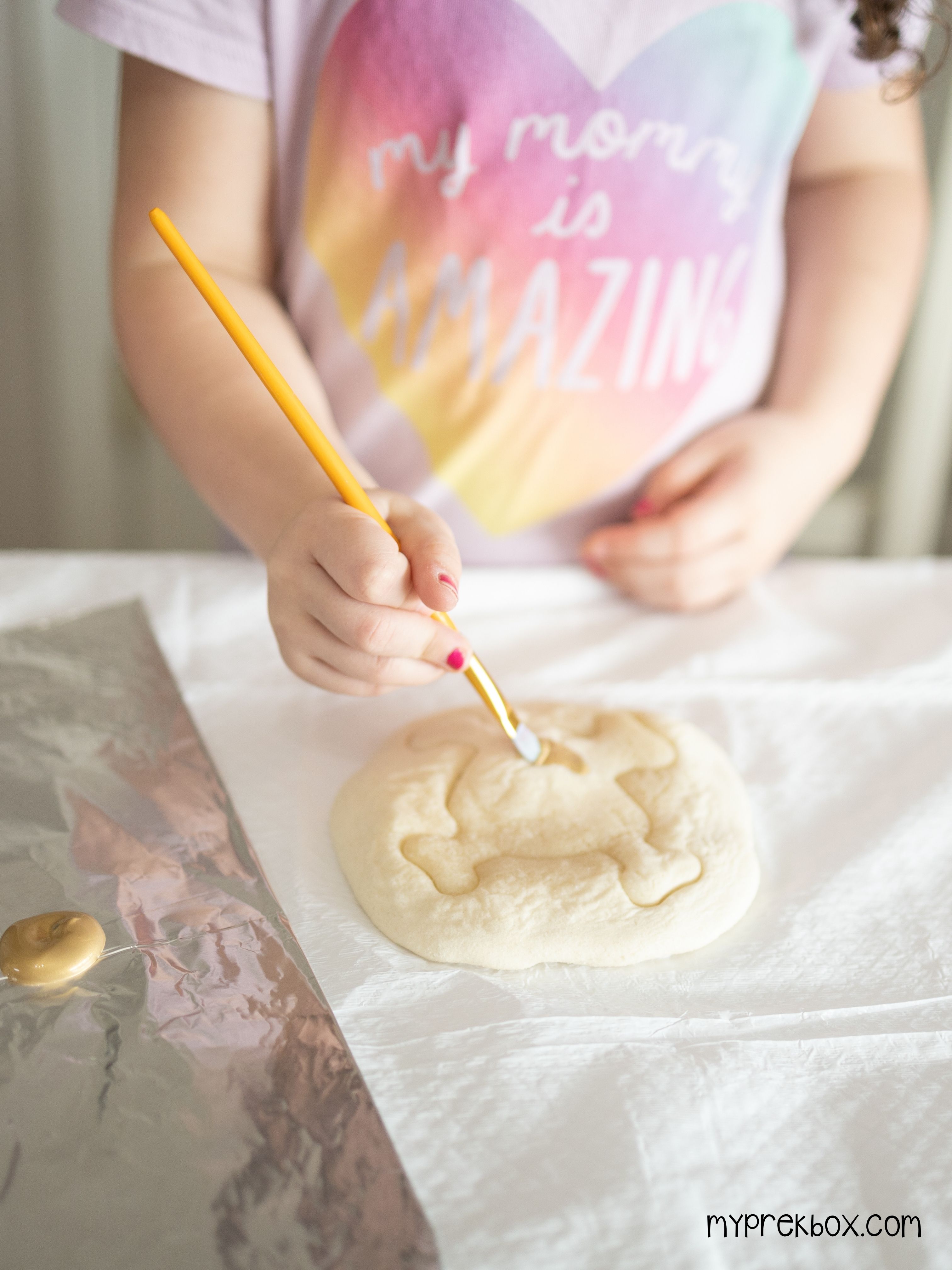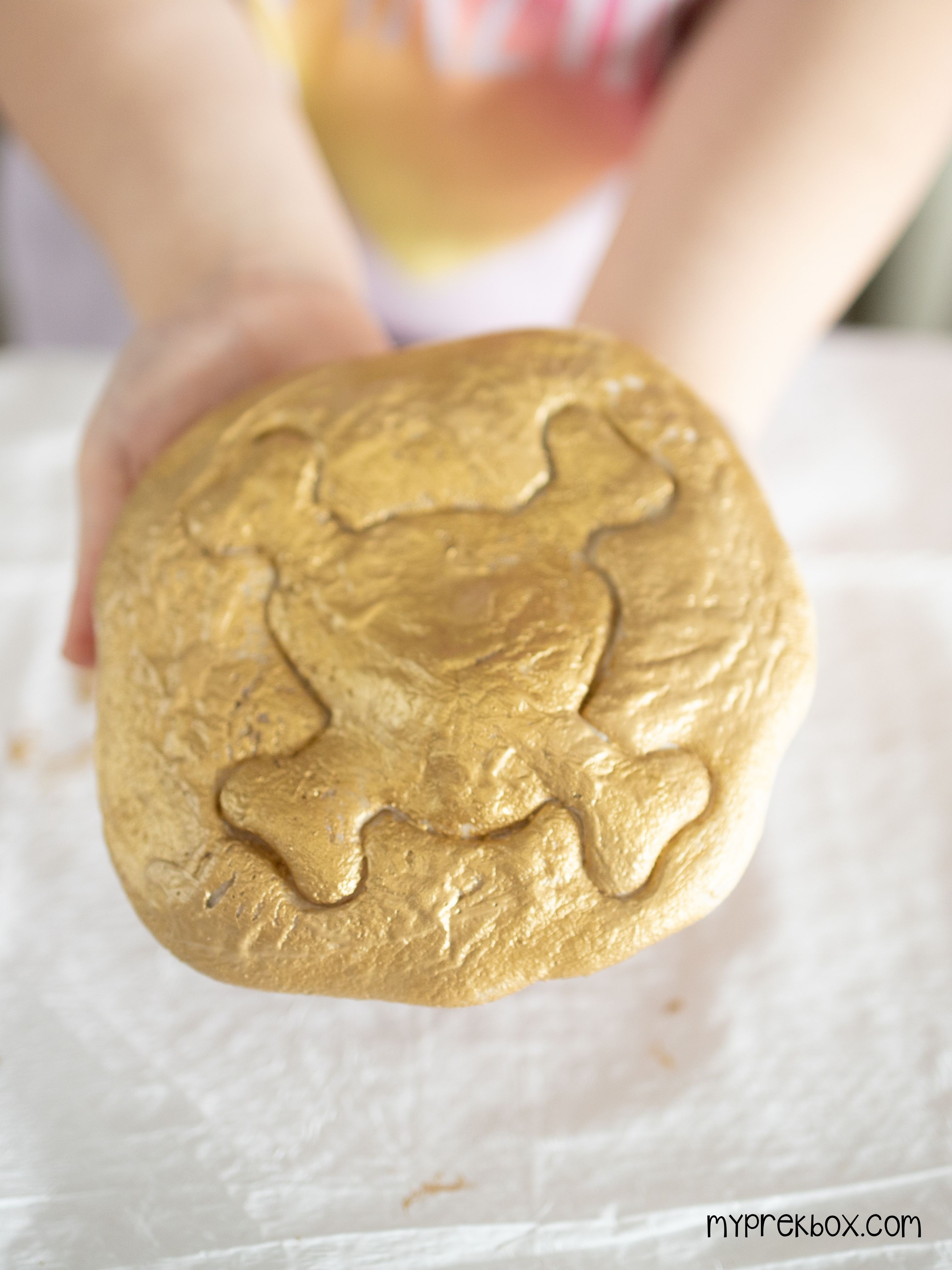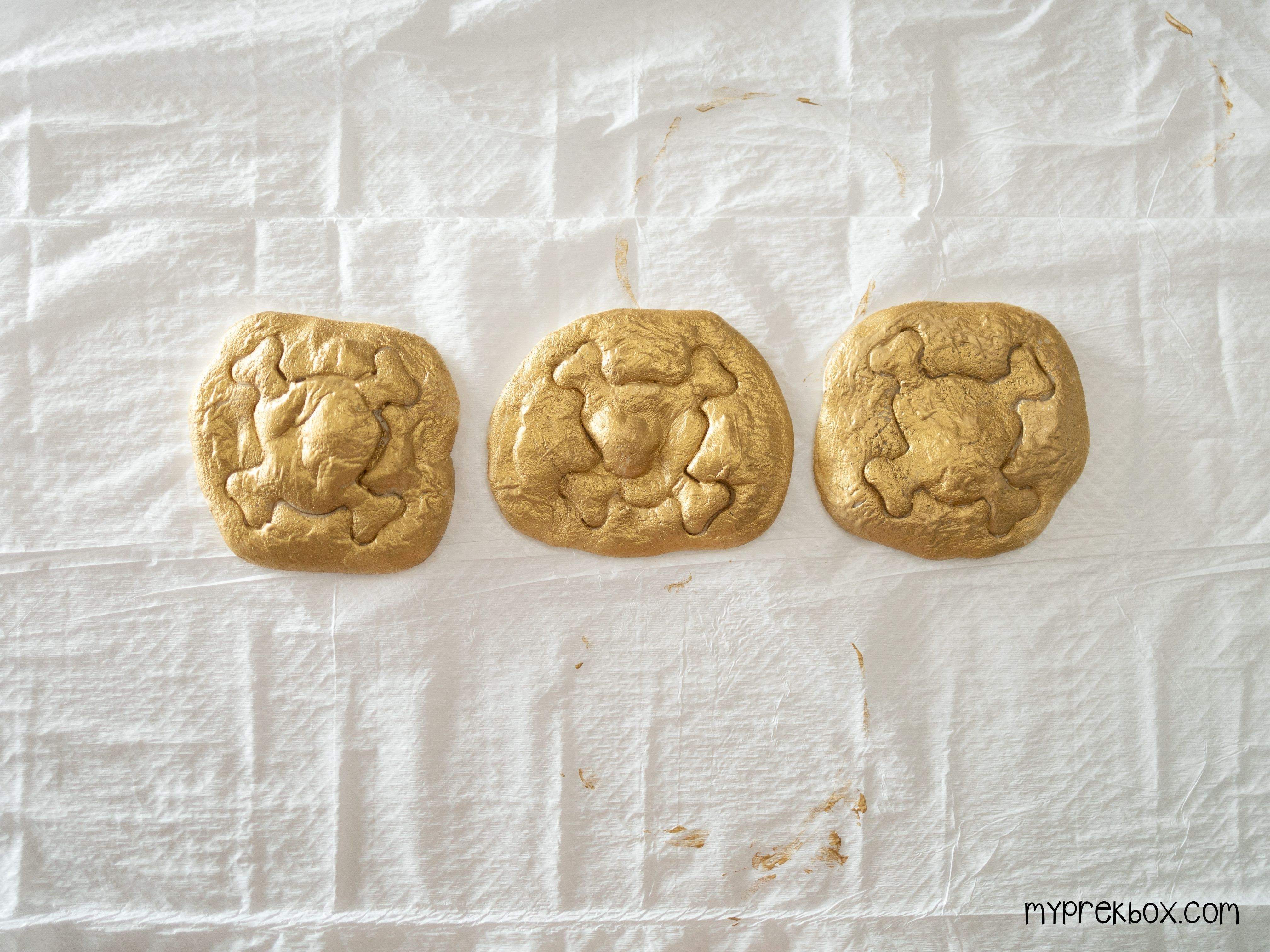 Let's Connect!
We absolutely LOVE seeing your preschoolers learning through play! Please take photos and videos of your child and share them with us on Facebook and Instagram!
Also, if you aren't already, be sure to follow us on Facebook and Instagram for more fun activities to do at home with your little ones!
Haven't yet tried My Pre-K Box?
My Pre-K Box is the best monthly subscription box for kids ages 3-5.

Everything you need to create, play, laugh, and learn!