One of the fundamental skills for preschoolers is a better understanding of the days of the week and the months of the year. With this downloadable year long calendar, your preschooler will have the opportunity to color and decorate each month of the year and then display it so you can review the date everyday!
This Printable Coloring Calendar also makes an adorable gift! Your child can color and decorate the calendar and give it to a loved one for a practical and sentimental kid-made gift!
Download the 2022 Coloring Calendar here.
My Pre-K Box: The Best Educational Subscription Box for Preschoolers
My Pre-K Box is an educational subscription box for preschoolers aged 3-5! We deliver the most fun play-based preschool learning available! Each box has its own unique theme and is filled with different learning activities to target math and literacy skills. Your kids will have fun exploring the new activities, and you will delight in the fact you are helping them with essential Kindergarten readiness skills!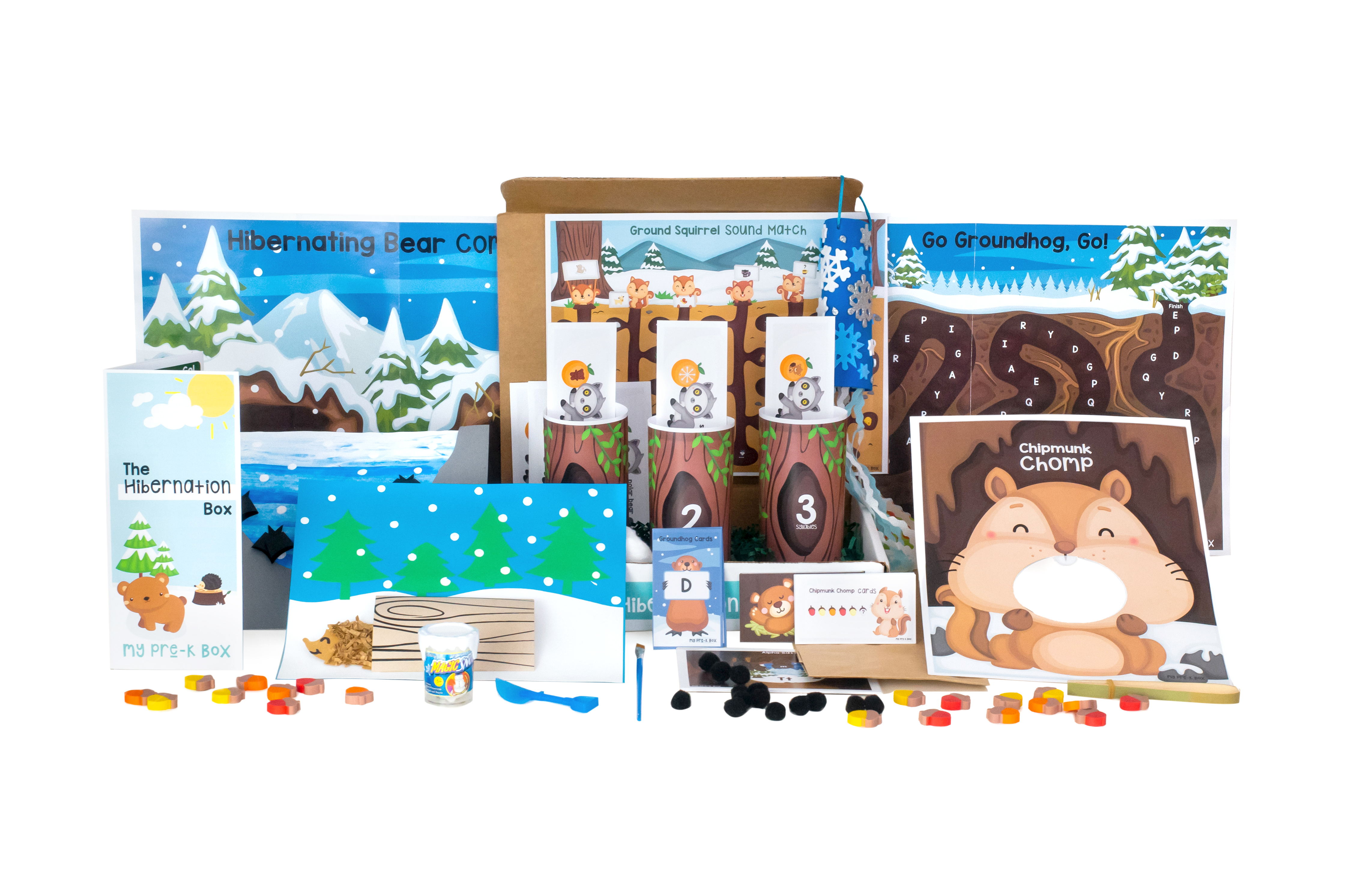 Grab Your Printable 2022 Coloring Calendar

This Print & Go Coloring Calendar is perfect for children aged 3-5! Each month your preschooler can color in the themed picture and you can cover a wide variety of skills such as counting the days, saying the date, discussing holidays or identifying the day of the week. The possibilities are endless!


Included in the FREE Print & Go 2022 Coloring Calendar:

Monthly Calendars with themed coloring page for January-December 2022
Putting It All Together!
Materials
Directions
Step 1 Download and print out the 12 month Coloring Calendar for preschoolers.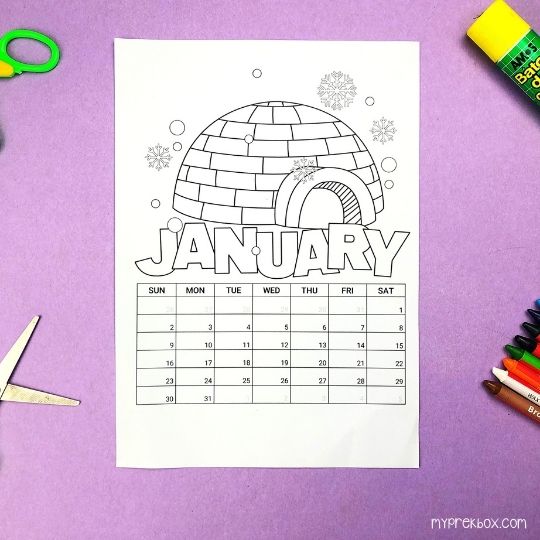 Step 2 Color each page of the calendar. Talk with your preschooler about the images of each month and why they think those were chosen.
Step 3 This step is optional, but highly recommended. Each month, hang up the month and each day, talk about what the date is, the weather, and then mark the day off! You can even add the weather to the calendar and keep track of the changes in temperature where you live.
Their completed calendar can also be bound into a book at your local copy shop and turned into a lovely gift for grandparents or teachers!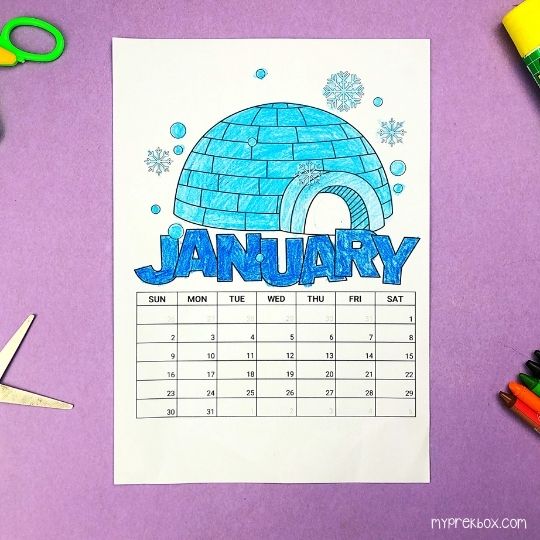 Don't forget to download your free copy of the 12 month calendar here!
Let's Connect!

We absolutely LOVE seeing your preschoolers learning through play! Please take photos and videos of your child with their Printable Coloring Calendar and share them with us on Facebook and Instagram!
Also, if you aren't already, be sure to follow us on Facebook and Instagram for more fun activities to do at home with your little ones!
Curious about My Pre-K Box?
Everything you need to explore, learn, create, and play!

My Pre-K Box is the best subscription box

for kids ages 3-5!