Dads are real-life superheroes - there's no doubt about it. They work hard every day to provide for us with everything we need. So this Father's Day, express your love and thanks to them with this simple craft for kids - a Father's day Superhero Card! Perfect for our hardworking, superdads!
My Pre-K Box: The ultimate subscription box for kids aged 3 to 5!
My Pre-K Box is an educational subscription box for preschoolers filled with different learning activities for math and literacy skills! Each box is based on a different theme and is focused on play-based learning. Your kids will love exploring new activities each month while practicing kindergarten readiness skills!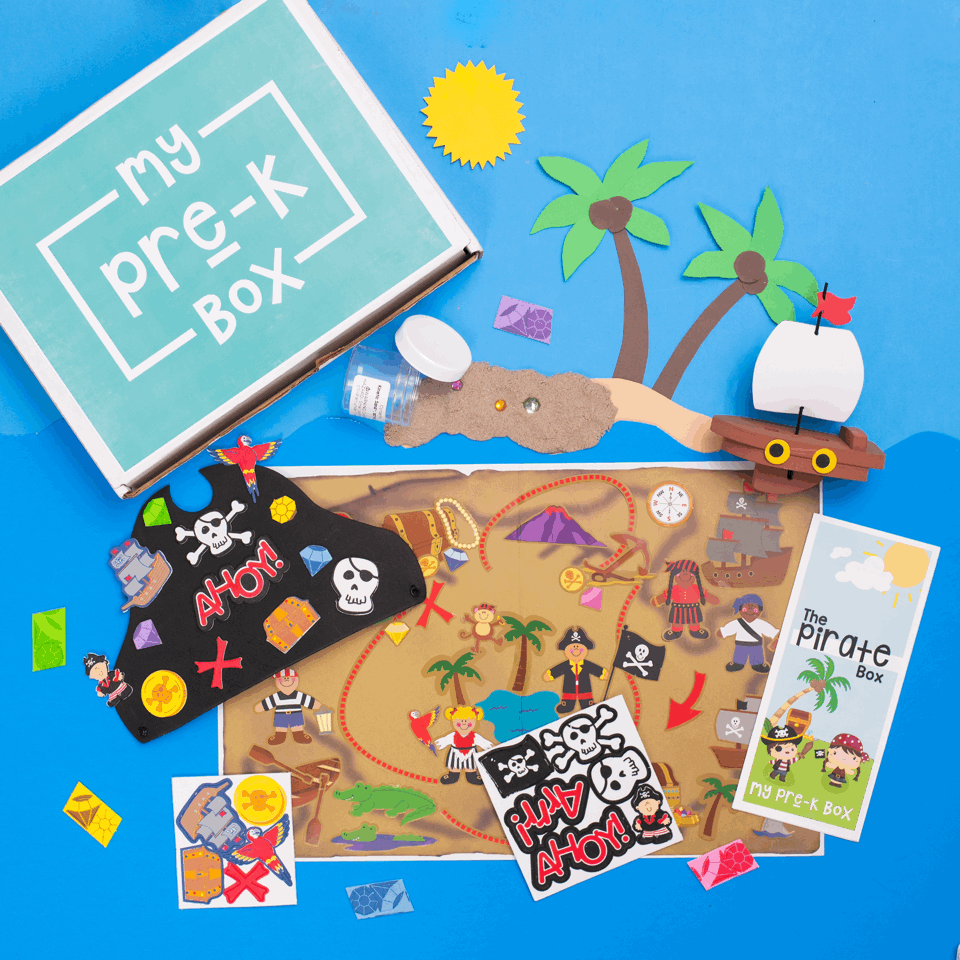 This Father's day card may be simple, but with a short, heartfelt message - he will definitely LOVE it! Plus, his kids made it themselves! It is not only easy and fun to do, but your kids will also practice important Kindergarten skills. Moreover, you are also helping them develop their emotional intelligence by teaching them how to value and show appreciation to their loved ones.
Kids love the space theme - and your kid might want to be an astronaut someday!

With that in mind, we created the Space Preschool Fun Pack - a cool collection of space-themed worksheets for preschoolers! Get it now, for FREE!

Download Space Preschool Fun Pack
Materials for the Father's day Superhero Card:
glitter sticker paper (blue and red)

white sticker paper

colored paper

marker

scissors
Create your own Father's day Superhero Card with these 7 easy steps!
Step 1 Get a piece of colored paper. You may want to choose a lighter color so you can write on it later. Then, fold in half, crosswise.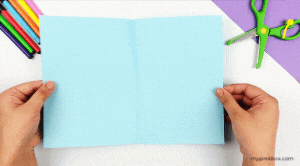 Step 2 On a red glitter sticker paper, draw a pentagon with two bottom sides stretching out a bit longer (like the Superman logo). Cut it out carefully.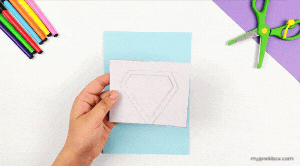 Step 3 Peel out the design from the sticker and stick it to the front part of the folded colored paper. Then, use a blue glitter sticker paper this time for the inner part of the pentagon. Make sure it has the same size to fit the space. You may use the cut-out from the red glitter sticker paper as your pattern. Cut it out, peel it off, and stick it inside the space on the pentagon. Now you have a Superman logo!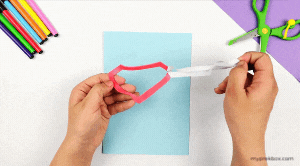 Step 4 Instead of an S in the middle of the blue and red logo, we are going to put DAD in it - because he is our superhero! Use a white sticker paper to cut out the letters D-A-D, then stick it in the superman logo.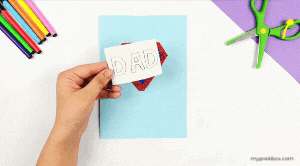 This Father's day superhero card is a great way to express their love and gratitude to their dad, but how about for their friends and playmates? How can you teach them to be thankful?

If you want to help develop their emotional intelligence, the Print & Go Gratitude Activities is a perfect activity! It is filled with activities that will help kids reflect on things around them. Get it now for FREE!
Step 5 Next, get a strip of blue glitter sticker paper. Cut the ends into triangles, like the ends of a ribbon. Peel it off, then stick it to the lower part of the page, just at the bottom of the superdad logo.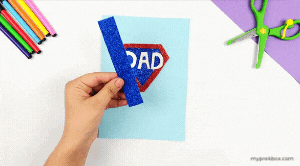 Step 6 Then, cut a strip of white sticker paper, just a little smaller than the blue one. Stick it on top of the blue strip, and write a short message for Father's day like "You are our superhero"!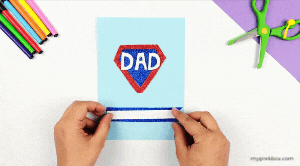 Step 7 Lastly, add some decorations! We used some clouds since most superheroes (especially Superman) fly. Write your own personal message inside the card, and that's it!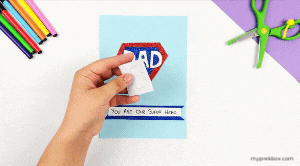 You can also think of other designs, colors, or your dad's favorite superhero! Whatever it may be, he will be so delighted to receive it since his kid/s made it for him. It may not be expensive, or something he can use, but hey it's the thought that counts! He will feel loved and appreciated for sure.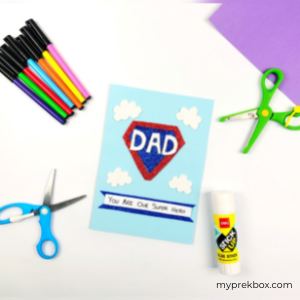 Our crafts and DIYs are easy and even the materials can be found in your homes. But if you want easier and more convenient crafting and hands-on learning activities, with no hassle in looking for the materials yourself - just subscribe to My Pre-K Box! We provide the best subscription box for preschoolers. Each box that we deliver to busy families has a different, unique theme each month! These are filled with hands-on learning tools, several math activities and literacy games, fun thematic crafts, sensory play, and a grownup guide. If you have more than one child, the games can be shared and can be reused many times! Since the crafts are not reusable, duplicates of the craft are available for his/her siblings for only $3.25 a month! Craft lovers can also get our Craft Lovers Upgrade, which comes with more fun crafts and two additional arts and crafts activities for just $4.25 per child. With all the fun and exciting themed activities inside My Pre-K Box, your child won't even notice he's learning a lot! And as parents, we wouldn't have to worry about researching, planning, and making the activities ourselves! We can simply guide, watch them learn, and have fun with them - with the help of My Pre-K Box!
Let's Connect
Learn more fun crafts and DIYs when you LIKE and FOLLOW our social media pages! Get regular updates from our Facebook and Instagram pages, and lots of freebies too! And don't forget to share the photos of your little one enjoying our crafts and learning activities. Use the hashtag #myprekbox! See you there!
Haven't Tried My Pre-K Box Yet?
My Pre-K Box is the best subscription box for kids

aged 3 to 5!

Everything you need to create, explore, play, laugh, and learn!